Have you heard about STEEM FEST? | Read all about it from previous attendees!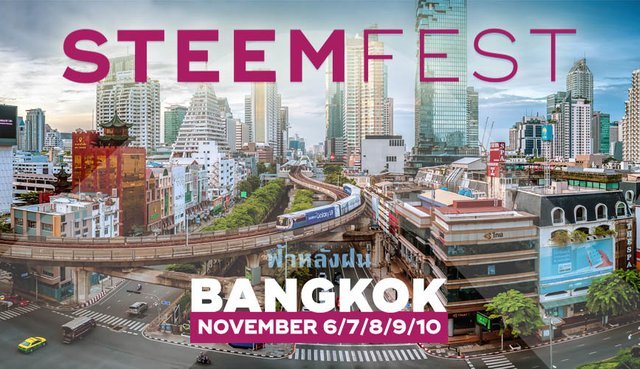 If you have no idea what Steem Fest is about, you can read about the date, location and some other details in @roelandp's annoucement post here!
Last year, I came up with an idea so some of the attendees would write about their
#roadtosteemfest
to break the ice - it's only normal if hundreds of strangers are meeting for the first time - and to get to know each other before meeting in Krakow, Poland for Steem Fest 3.
Now, for this upcoming event in Thailand, I figured it's a good touch to invite some of the former attendees to write about it and share with those who haven't attended a Steem Fest, to read what they will be missing out if they don't go to Bangkok this year!
There will be a nice surprise in Bangkok for those who join these little post topics, and some Blocktrades votes here and there to help you guys cover your trip expenses for this upcoming November. Please read the original announcement here if you want to make a post about it.
Now, for those interested in reading first hand about all the experiences lived in Krakow last year, here are some of the posts written by some of the most amazing Steemians out there, don't forget to follow them and perhaps comment on their posts! Who knows, perhaps you'll end up meeting them in Bangkok this year :)
If you went to SF3, It would be great to read a post about your own experiences, please read more about this here