Ulog: My Reputation Turned 54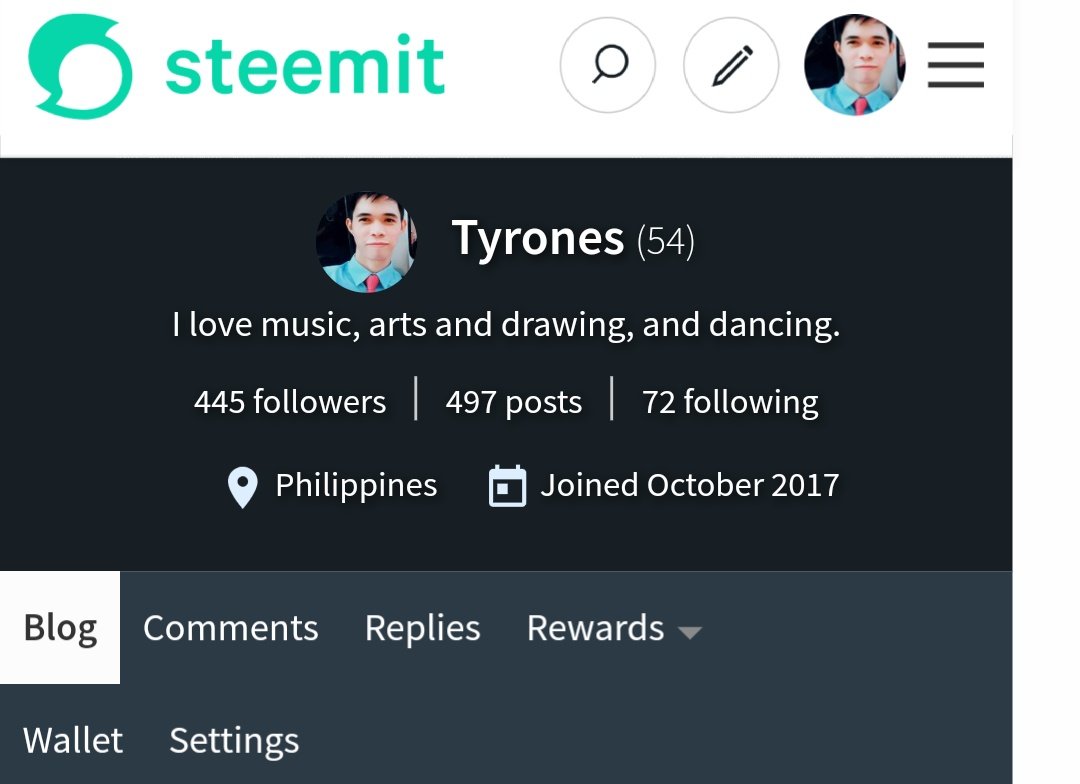 I am happy when I saw my profile today that my reputation is already 54. I joined Steemit on October 2017. I posted some, but I am not too active because I also have worked. My cousin @iyanpol12 helped to set-up my account. I am happy when my posts are upvoted by sir @surpassinggoogle. But I am busy so I can't work very well here.
When @dlike came, my cousin @iyanpol12 is using it. That's why I am using that one, and I am thankful with that app. It is now my favorite app on Steemit.
I might not be active when I joined but I am happy my reputation is going up gradually. Now, I reached 54 reputation! I would like to thank my cousin @iyanpol12, @dlike, @surpassinggoogle, and to all!