Inktober 2019 - Day 22 - Ghost.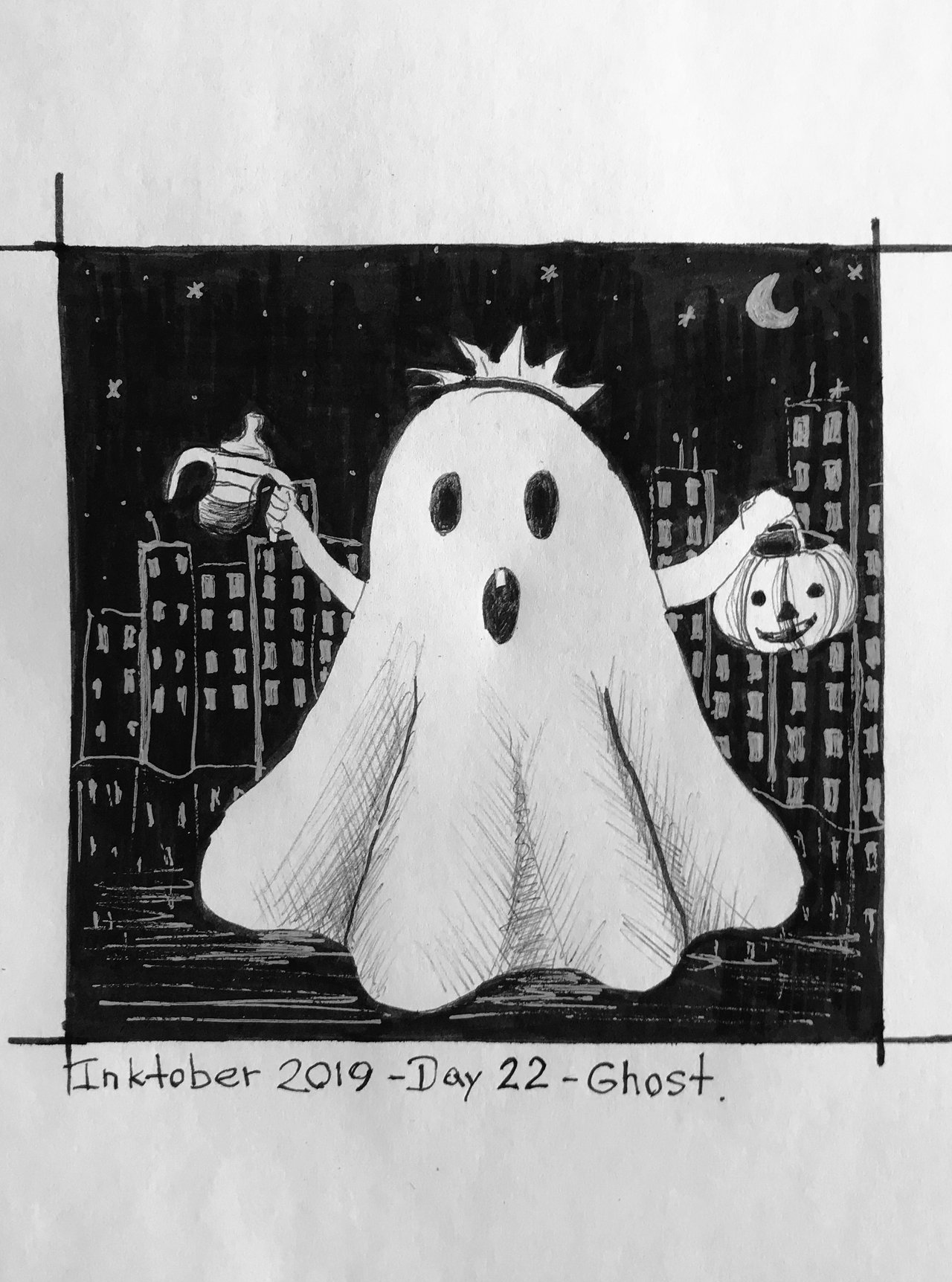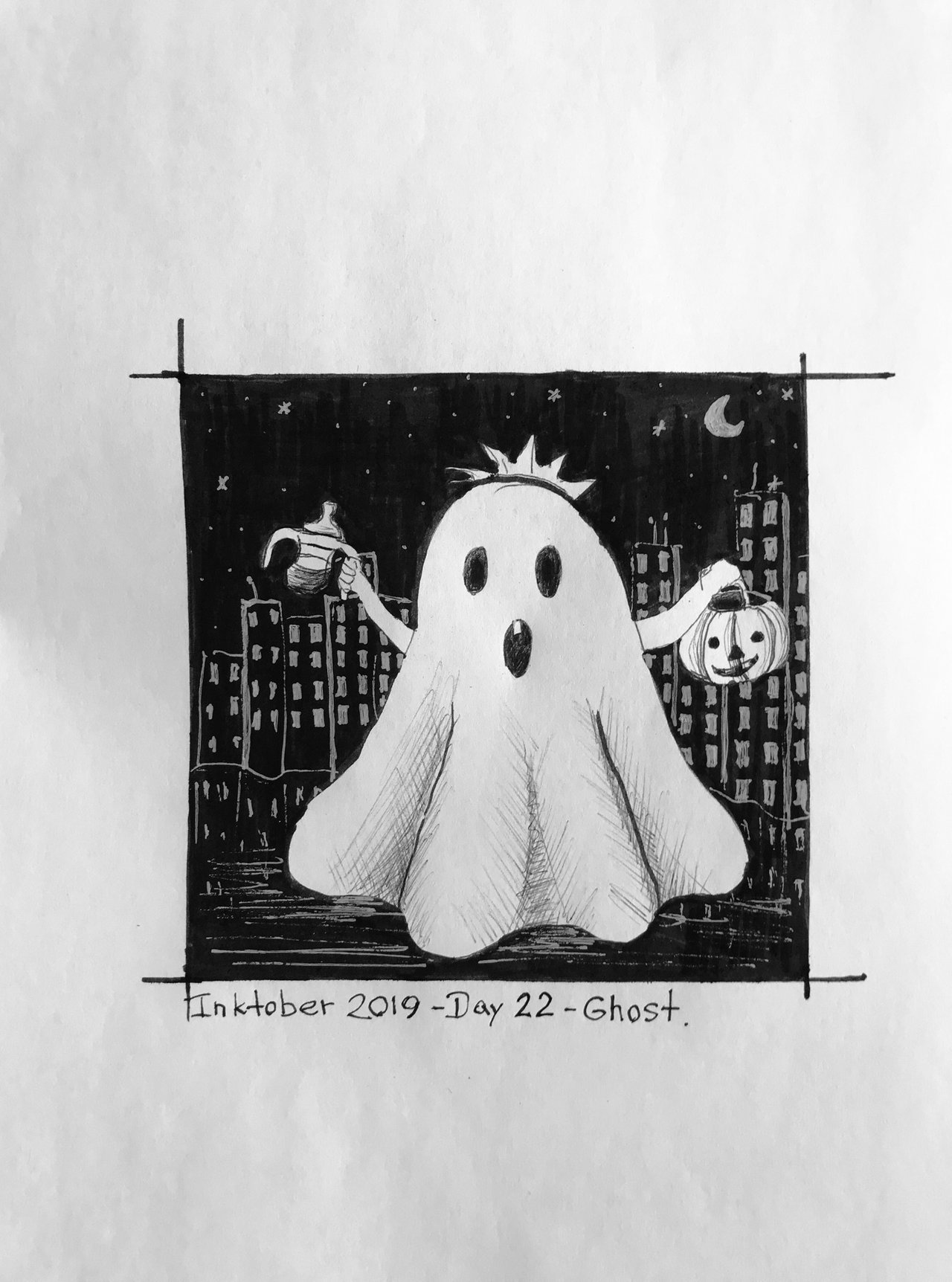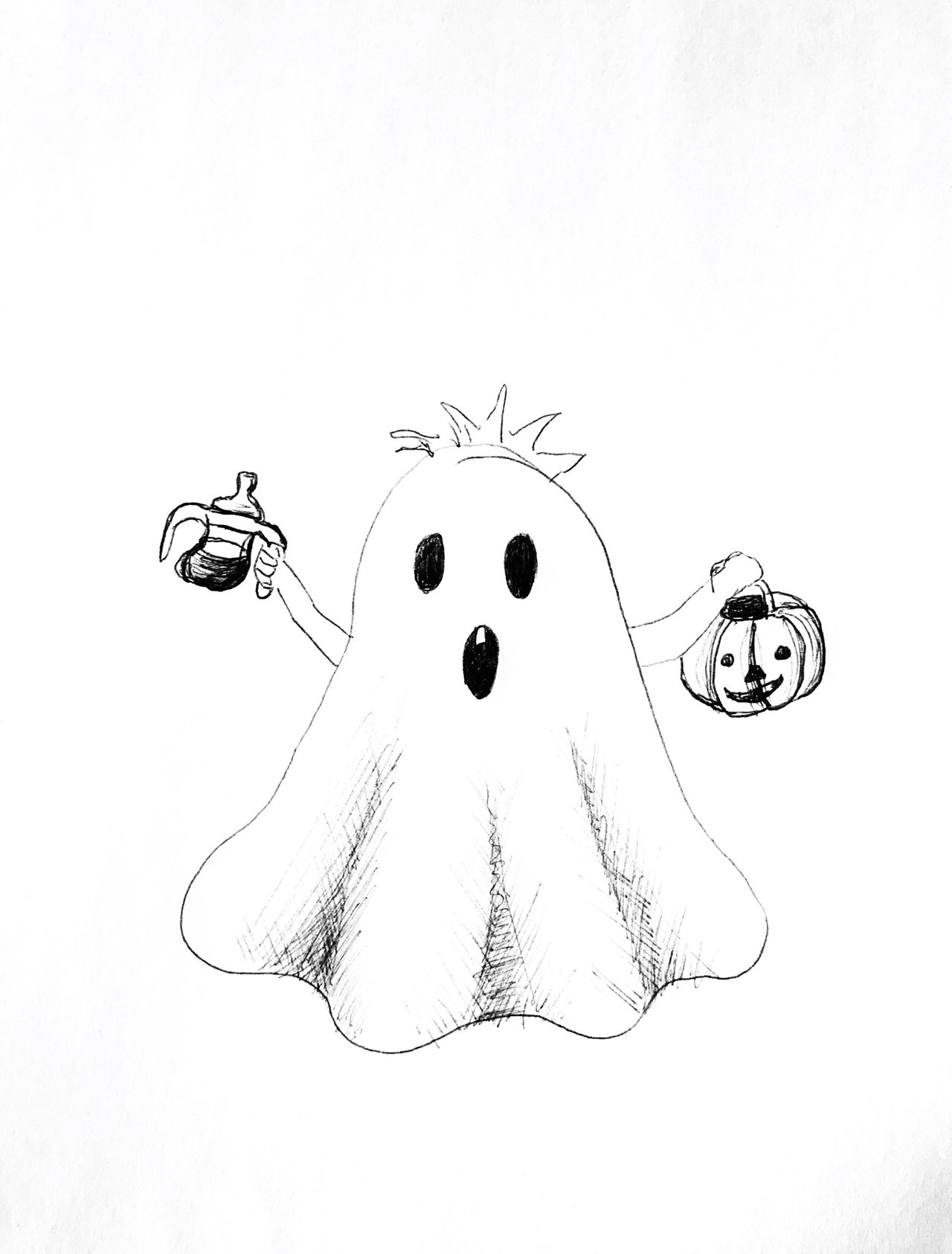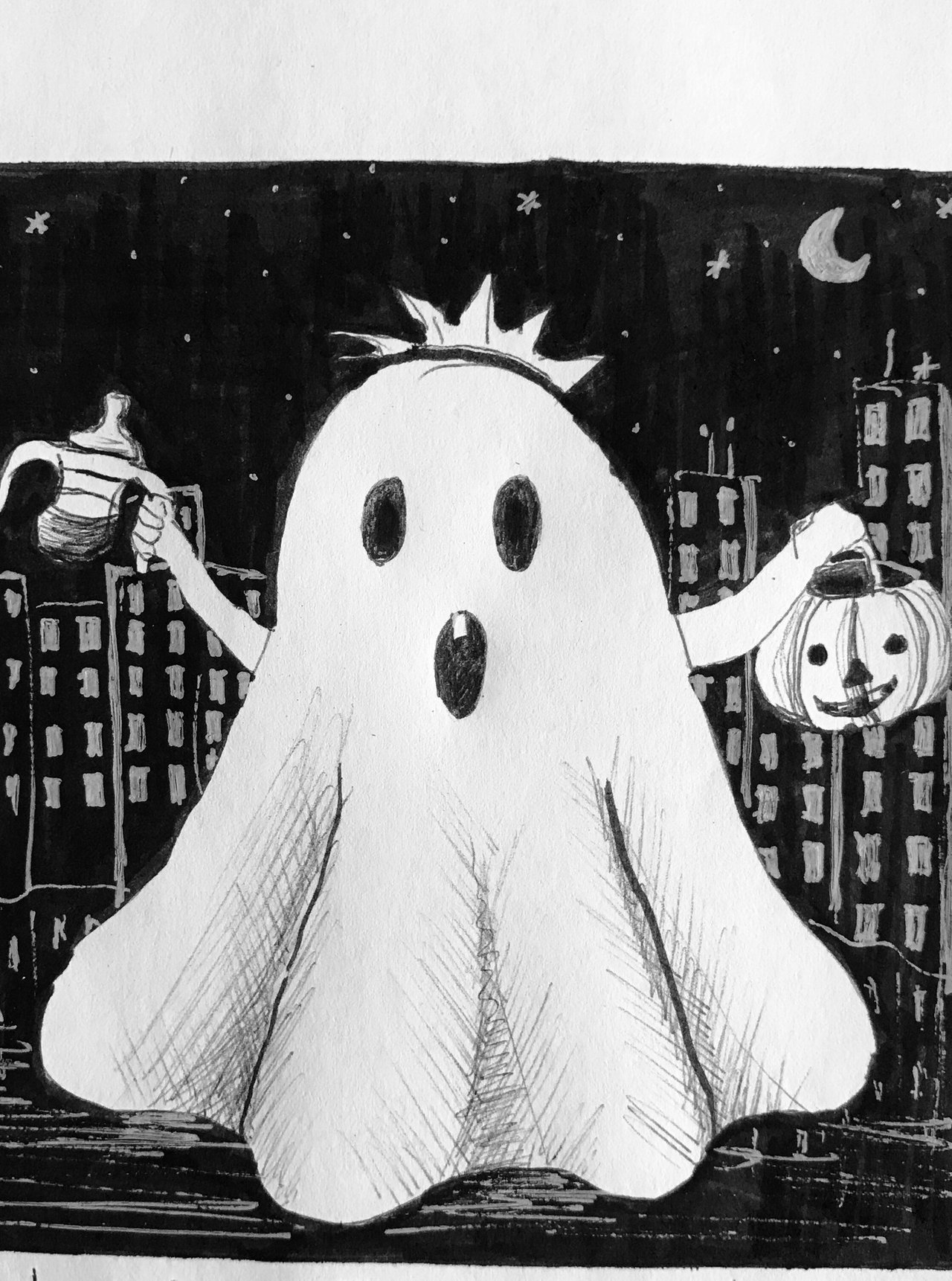 Hello Friends,
I was too busy yesterday, so here is my Day 22 drawing.
Baby Ghost is going for a walk.
Ghost don't sleep and their best time to go outside is night even for the babies:-)
I hope you enjoyed the photos.
Thank you for visiting my blog!