Walking In Miracles ✨ Testimony 1
Psalm 40:1 - I Waited patiently on the Lord , he turned to me and herd my cry 🙌💜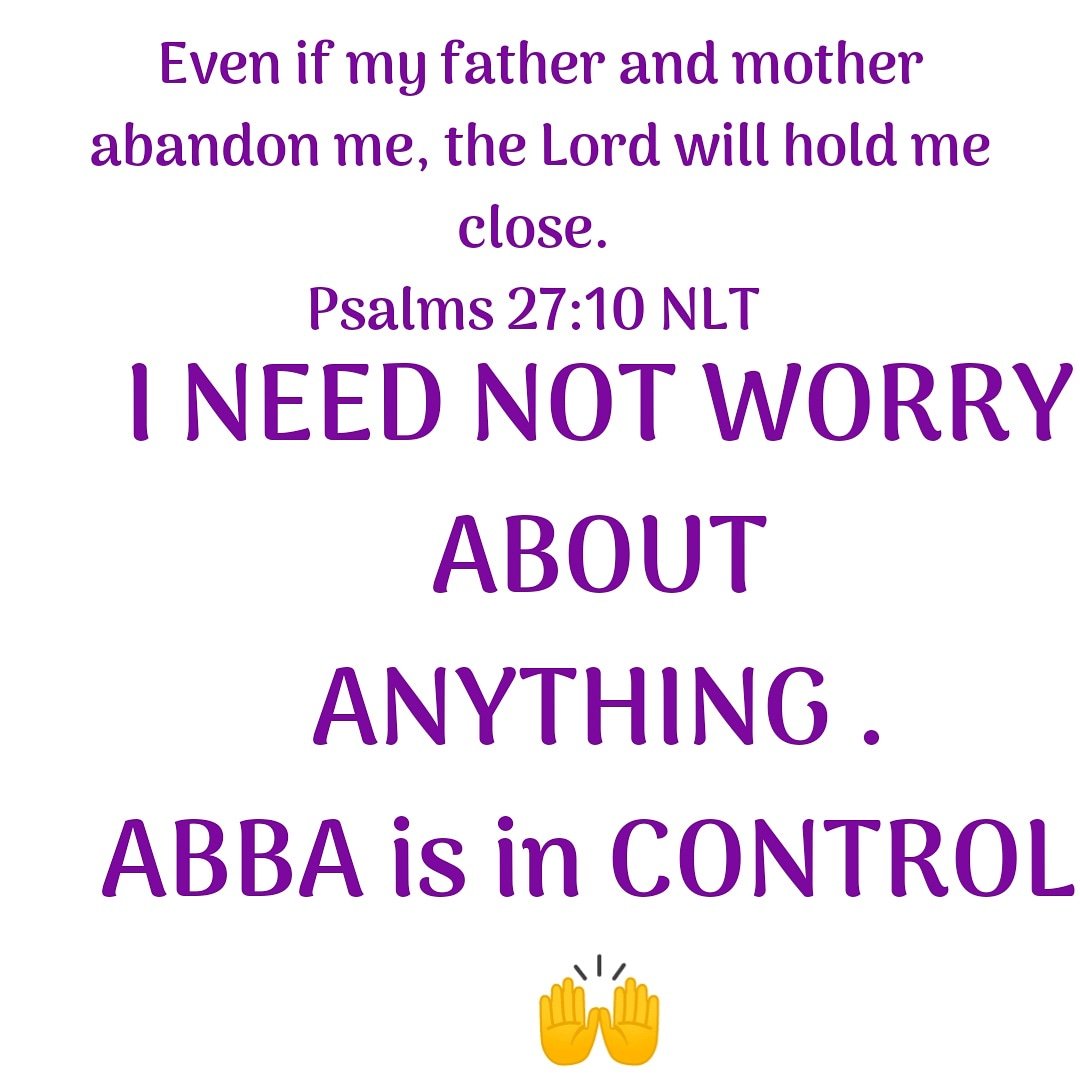 Last time I was active here , I remember telling you all how broke I was , how things were so messed up and I was not sure how anything was going to be okay 😔 .
Then in June , I did this major fast ( my first time ) , and was just sitting in my balcony , literally waiting for God to talk to me.. I know , as crazy as I sound .. GOD DID TALK TO ME and my life changed for ever.
One of those days , my Mom's Bleeding due to fibroids , became extremely high. It was one of those days when I truly regretted going into medicine , as I was still a student only.
But I knew , my father in heaven COULD actually do something... I prayed , I cried , I waited.. I did this 3 day fast with Ev. Gabriel.
Suddenly a notice came from my University that they are bringing back the scholarship ( on the 2 nd day of my fast), they had cancelled them in my 4th year . I was so sure that was God's doing. But , you know how these things work ,..... There was so much competition , that I had no chance of getting .. you know the only two things that I had , was GOD and GOD given marks ..
Where as others , they had marks , they participated in sports ,.. etc and had so many extra points.
But even so , I took the form , filled it and applied.
As I was waiting , I prayed like this , Lord , if there is someone who is in need of this money , more than me , please give this to them.
As much as I really needed this , I knew deep down , there must be at least one person who is having a hard time financial. So I couldn't really be selfish , even though I so wanted to .
But my mom's condition was getting worse , she had to go to work and do everything .. So I prayed again , Lord please help us... So somehow without surgery , we were able to get some alternative options.. but to get that IUD we had to travel to India.. but we had no money to travel .. or to buy that expensive thing.
I remember , just pouring my heart to Jesus 🙇‍♀️ , those days I had my internship as well . As I grew closer to Jesus , I kinda was isolated from my friends.. I don't think anyone did it on purpose.. it's just that , I didn't gossip anymore.. I didn't watch many tV shows like before...so I really didn't have much to even talk about. Those were some hard days... Just me alone in my dorm bed , praying and praying and praying.
At last , the same night my dad was able to get this same device from Saudi Arabia at a cheaper price.. my heart knew .. JESUS DID IT . 🙌🔥🙆✨
Then the next day , the results of my scholarship came , and I was the number 22 . There were only 23 kids who received it. I was just so thankful guys. I knew how close I was , at not receiving this. And I also knew that , it was God who constantly helped me .
Even though , I didn't have to send any money home that particular time , God did know what was about to happen in the future ... And in the future there was another medical emergency and I was able to step up and send .
Because of my faith , I did receive so many backlash from family , I felt more isolated and alone.. but I knew God was with me... I knew God will help everyone. I just couldn't give up on Jesus . I knew how much God brought me 😥 .
Thank you Friends for having the patience to listen to my testimony ✨🙌🔥
---