Common Horse Fly

Hey Steemians,

This afternoon the sun came out and we had wonderful weather. I took my camera with me and searched for some motives. Mosquitoes and the Horse Flies have become a real plague after the rain. I am covered with stings.

I was "attacked" by this Common Horse Fly. After I "defended" me, she flew dazed to the ground, where I shot this picture. The eyes look a little bit like the eyes of the Hypnotoad in Futurama :-D


Common Horse Fly
Haematopota Pluvialis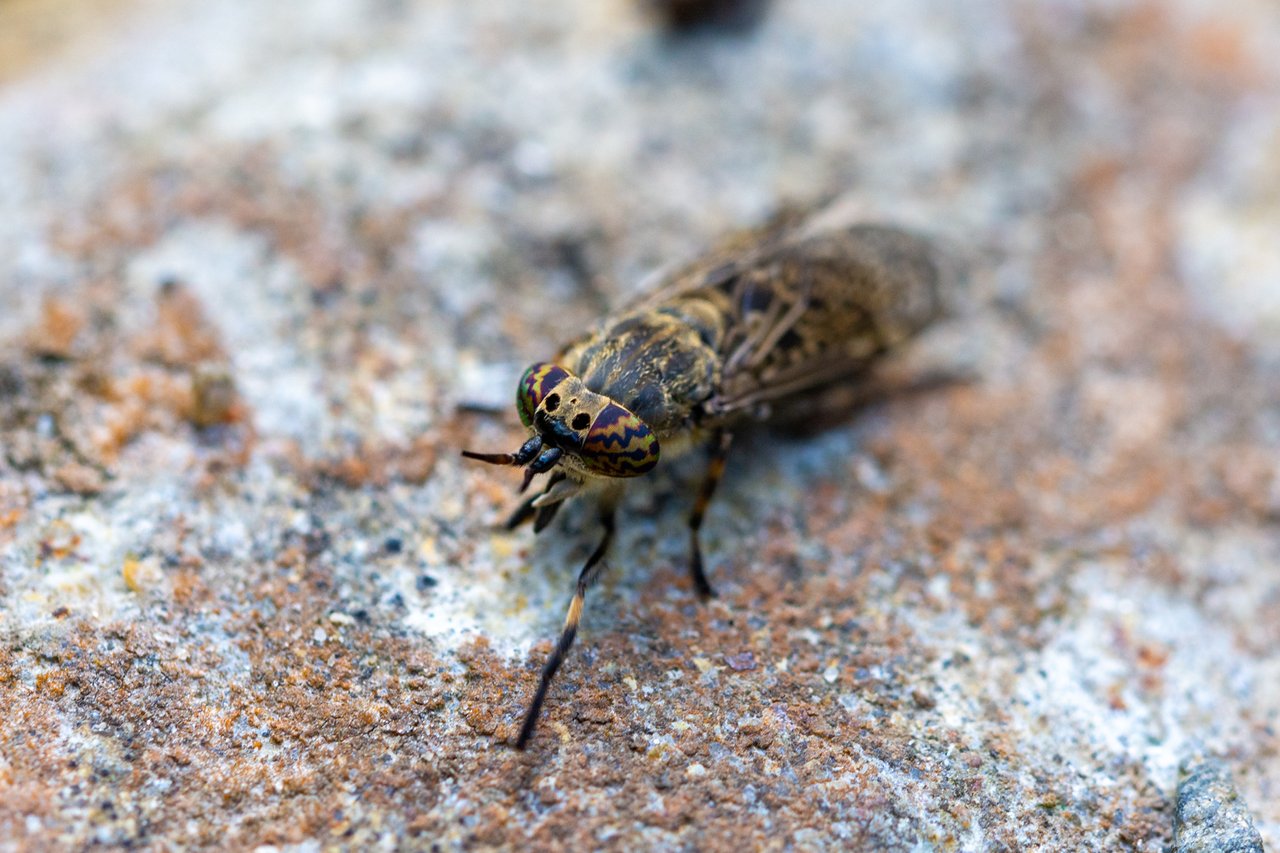 ▲ Click on the image for higher resolution ▲
Camera settings
| | |
| --- | --- |
| Camera | Nikon D7100 |
| Lens | Tamron SP 90mm F/2.8 Di Macro 1:1 VC USD |
| Aperture | F8 |
| Exposure time | 1/250 sec |
| ISO | 400 |
| Focal length | 90mm |
Thank you very much for visiting and reading!

I hope you enjoyed my today's post. If so, feel free to leave an upvote or/and a comment. If you don't want to miss future posts, I would appreciate if you will follow me.

Have a nice day,
@astrophoto.kevin


---
Actifit related informations

Activity Count: 10,538 steps
Achieved with my daily activity and my daily dog walk.

Do you want to live healthier and become part of or support the @actifit community?
• Download the iOS or Android app and start earning AFIT Tokens for your daily activity
• Join Actifit's German or International community on Discord
• Follow @actifit for daily news and stats
• Follow Actifit's curation-trail to earn daily more AFIT Tokens
• Delegate SP to Actifit to support the community and earn AFIT tokens
  10SP, 20SP, 50SP, 100SP, 250SP, 500SP, 1,000SP, 5,000SP, Custom Amount