Boeing 737 Max 8: What do we know?
On the 29th of October, 2018, Lion Air, flight 610 took off from Soekarno–Hatta International Airport and its destination was Depati Amir Airport, Pangkal Pinang, all in Indonesia. It was a local flight that had 181 passengers and 9 crew members; the flight never got to its destination because the plane sadly crashed only a few minutes after takeoff, leading to the painful demise of everyone aboard the plane. The name of the aircraft was Boeing 737-Max8.
Less than a year later, on the 10th of March, 2019 to be precise, an international flight from Addis Ababa Bole International Airport in Ethiopia heading to Jomo Kenyatta International Airport in Kenya experienced a fatal accident only moments after takeoff. There were 157 people on the flight, 8 of which were crew members that sadly lost their lives that day. The name of the aircraft conveying the passengers was the Boeing 737-Max8.
Boeing 737 Max-8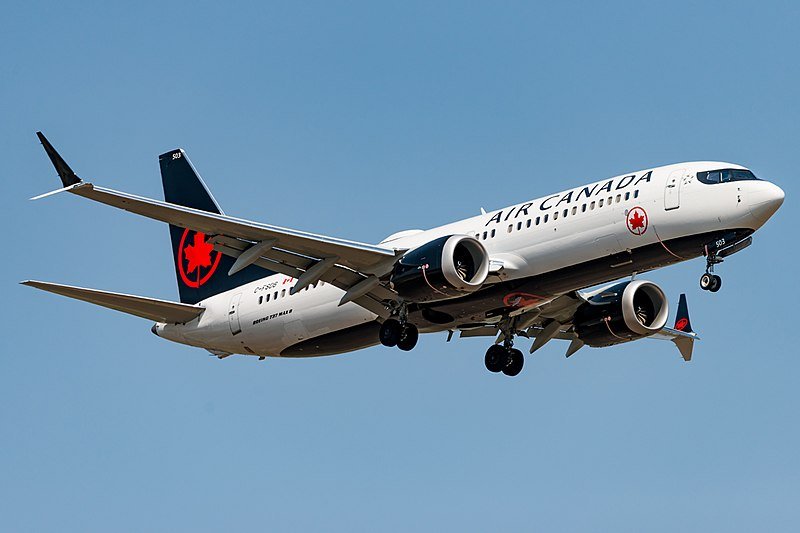 source
"738 Max" as it is commonly called is the latest installment of a series of Narrow-bodied aircraft manufactured by Boeing. It is very similar in design to Boeing 737-800, which is one of the Next Generation Series of aircrafts manufactured by the same company. There are slight discrepancies in their airframe and capacity but the primary factor is the inclusion of the Maneuvering Characteristic Augmentation System or(MCAS).
737Max-8 vs 737-800
| Parameter | 737-Max-8 | 737-800 |
| --- | --- | --- |
| Seats (2-class) | 162 – 178 | 162 |
| Maximum seats | 210 | 189 |
| Engine | LEAP-1B from CFM International | CFM-56 |
MCAS
The striking similarity between the two aforementioned unfortunate events has led to many inquests about the aircraft. The ongoing investigation has revealed some compelling evidence that proves that this new technology may indeed be the cause.
MCAS was installed in the Aircraft to mitigate the effects of stalling. Stall is a common occurrence in aircrafts, it represents a situation when there is a detachment between the free stream airflow and the wing/airfoil of an aircraft.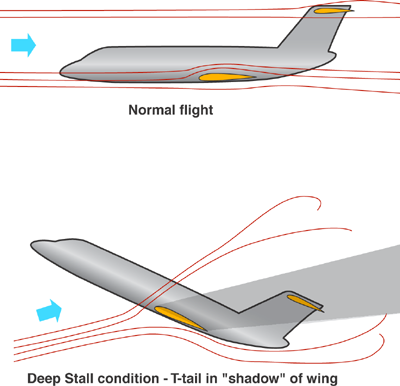 Source
Stall can occur at any point after taxi during flight operation and can be fixed through different ways depending on when it occurs. Stalling, if not handled properly can lead to an aircraft free falling from the sky.
When the aircraft is in normal flight, stalling isn't a major issue; it is often resolved by pitching down/nose down motion of the aircraft to create a turbulent or higher airflow around the wing then returned to level/trim position when the airflow is deemed to have reattached.
During takeoff operation, an aircraft establishes an angle of attack. Different aircrafts have their angle of attack that aligns with their design, engine capacity, throttle setting etc. In a situation when the aircraft exceeds this angle of attack, the aircraft could experience stall and in most cases, the pilot overcomes this occurrence by increasing thrust from the engine through the throttle.
MCAS is a fully automated system introduced to improve the flight operations and performance, one of its activities is the mitigation of stalling in aircrafts by causing a nose down/pitch down motion that leads to reattachment. It is still unconfirmed but facts so far claim that it is possible that this system activated during takeoff.
I read about the story and the first question I asked was "why weren't the pilot retrained?" but according to information found on CNN,
Pilots transitioning to the Boeing 737 Max 8 aircraft from older 737 models were given a short, self-administered online course that made no mention of a new system now at the center of two crash investigations, pilots' unions spokesmen for two American carriers source
A very damning indictment on the manufacturers that they have not yet responded to.
Backlash
There are still more questions than answers and a lot of fingers pointed at the manufucter of the aircraft. Over 300 Boeing 737-Max8 have been grounded and hundreds of cancelled orders by airlines from all over the world. The events have brought disrepute to Boeing brand name, causing billions of Dollars in losses, has passengers wary of using airlines that use the aircrafts and worst of all brought pain to the bereaved family members all due to this unexplained event.
The Way Forward
It is reported that Boeing are working on an upgrade to MCAS and will also retrain pilots on how to override the automated system in the event of an occurrence. What is certain is that we've not gotten to the end of this saga and until wholesale changes are made, this particular edition of Boeing will stay grounded.