Ulog #69: Loving my new "GIF Signature" by @zord189
Earlier this week my sister-in-law @iamjadeline messaged me and told me her anniversary on STEEM is coming and that she'll be 1 year on STEEMit. She mentioned that she wanted to get me something to thank me for introducing and guiding her a little at the beginning of her STEEMit journey.
She proposed to get me a GIF Signature done by our fellow #teammalaysia member and friend @zord189. I was happy that she offered to do so and I picked out a design which I'm glad to now call it my own.
Here's what it looks like...............

Cool eh?
Well if you'd like one that's similar to this, connect with @zord189 and he'll get one done for you for a small sum of STEEM. I'd be yours and yours forever.
I know I like mine but I still do like my old signature which I did myself. So I guess I'll keeping both and using both of them from now on. At least my new one has a picture of me which people get to see the person behind the writing and food blogs.
Oh wait a minute~~~
I'm on @dtube XD
-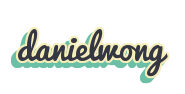 ---
Happy STEEMitversary @iamjadeline and to many more bigger and brighter years to come with friends and family on STEEM!