Players' report on Manchester United 2-1 Watford: Smalling and Shaw were the key players
Manchester United finally win after back to back defeats against Arsenal and Wolves. We are happy with the three points because it will help the team for the top four race, also this is Ole's first win as United permanent boss. The performance is very poor but we believe the players will improve in their next game (against Wolves) on Tuesday night.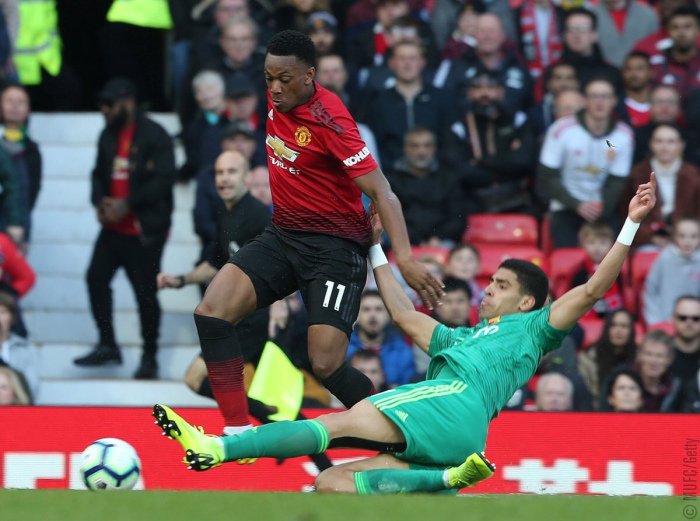 Now let's rate all the United players against Watford:
David de Gea: he's not to be blamed for the goal conceived, nothing he can do about it. 6
Luke Shaw: One of our best defenders today, he made some assist that helped United attack-wise. also helped on defence as no Watford player dribbled him. 7
Chris Smalling: We are happy with his performance. He made a lot of important headers that saved United. If not for him, Watford would've scored more than one goal. 7
Phil Jones: He tried because he made some important Clearances. But he was under pressure for the first 10 minutes. 6
Ashley Young: He's not in form via attack-wise but he helped the defence. 5
Nemanja Matic: Wasn't in form throughout the minutes he played. 4
Ander Herrera: This is one of his worst performances in United shirt this season. The reason why Ole replaced him with Pereira. 4
Paul Pogba: We saw the both sides of Pogba today. The good side that gives good attacking passes for Rashord, and also make good runs for counter-attack. The bad side that wants to dribble but lose possession. 5
Anthony Martial: didn't perform well but he scored goal to cover up for his mess up, I think that's what a good forward should always do. He spoiled lots of attacking balls. If he was On top form, he would've scored like three goals today. 6
Marcus Rashford: He scored a good goal and we appreciate him for the goal because that was a decent finish but he spoiled lots of chances. 6
Juan Mata: We will rate him. 5
Bench:
For all the bench players, we will rate Lingard 5, Pereira 4 and Rojo 3.