Title is Five Things we observed as Cardiff beat Manchester United 2-0: Ole's wheel is broken
In our thought we think Manchester United would want to finish the season strong for honor sake when they face Cardiff at Old Trafford but we were shock to see them lose. Cardiff went to Old Trafford and got the 3 points. The Red Devils has finished the season in sixth place.
Now let's talk about the five things we observed:
Firstly, we don't know if Ole Gunnar Solskjaer can lead this team forward or not but one thing is certain, if Man United don't buy players, they might struggle again next season. The squad is weak, the manager is not good tactically, his motivational speech is no more working for him. The team has crumble. Let's watch and observe how transfer market will turn out.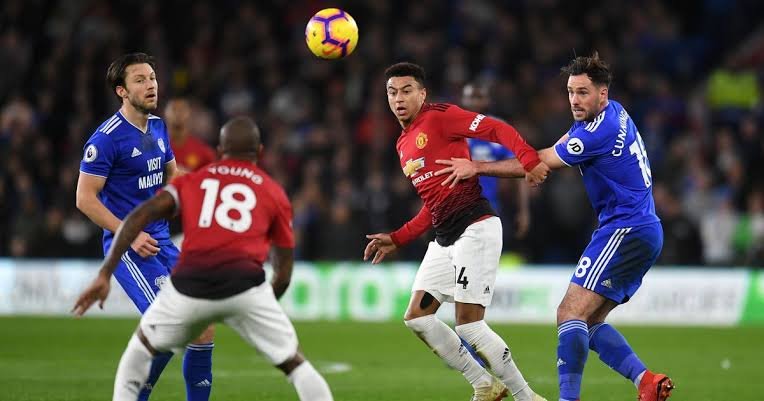 Source : Google
Secondly, Manchester United in a whole is not in form. If I was Ed Woodward, i would replace the whole defence. If Jones and Smalling is starting for United next season, don't expect anything good.
Another thing we observed is that Paul Pogba Is no more interested to play for the club, Rashford is overated, Lingard is not in form and Ashley Young is just useless. The only person that made an attempt today is Mason Greenwood. That's a big shame.
The fourth thing we observed is that Manchester United wouldn't have given Ole the permanent job due to he didn't achieve anything spectacular. If they waited till the season finish i doubt if they would employ him. He met the team at 6th position, and ended up at 6th position . He didn't win any trophy, he didn't qualify for Champions League.
Lastly, this team would struggle next season. That's all we have observed for now. The only thing that will help us is transfer market.