Good Company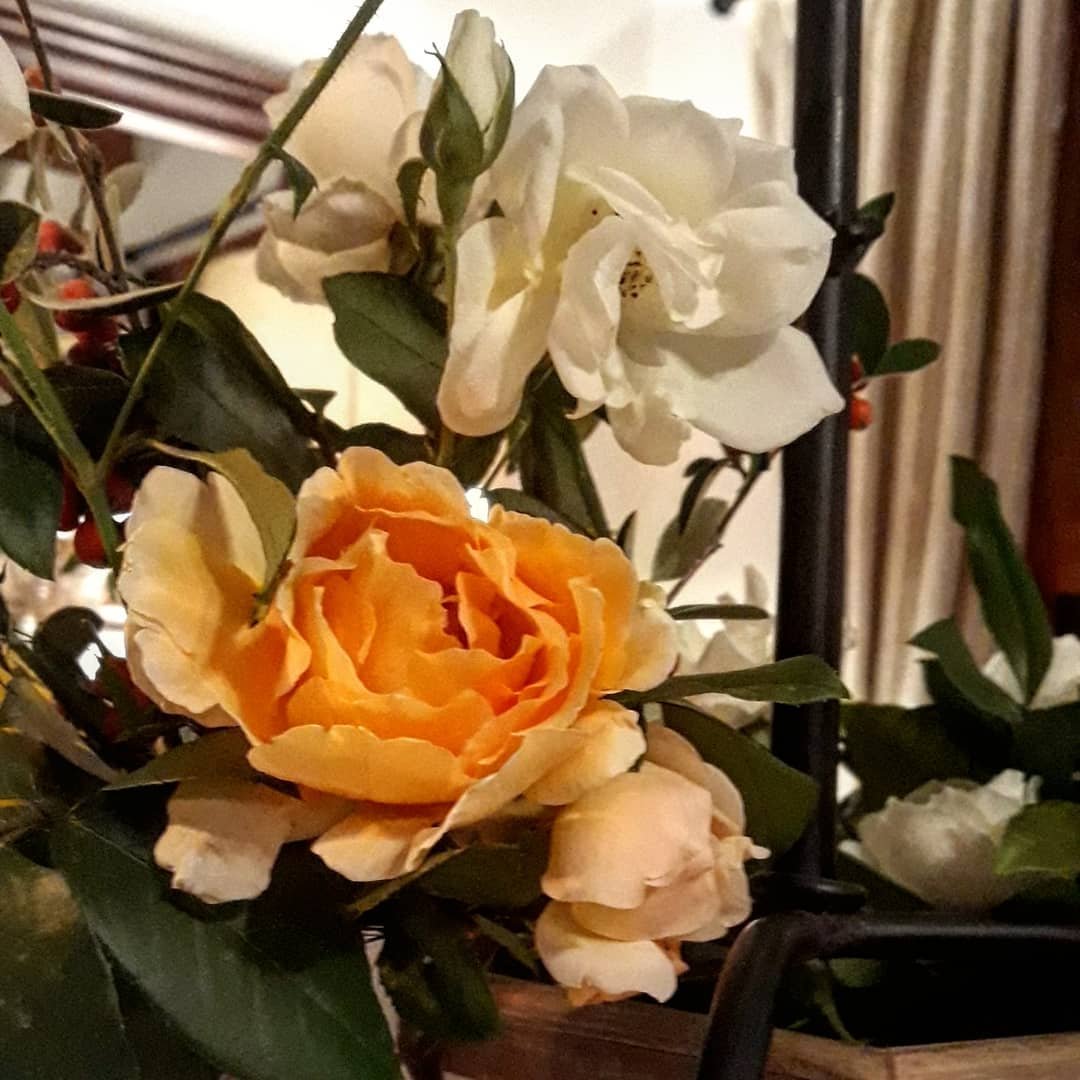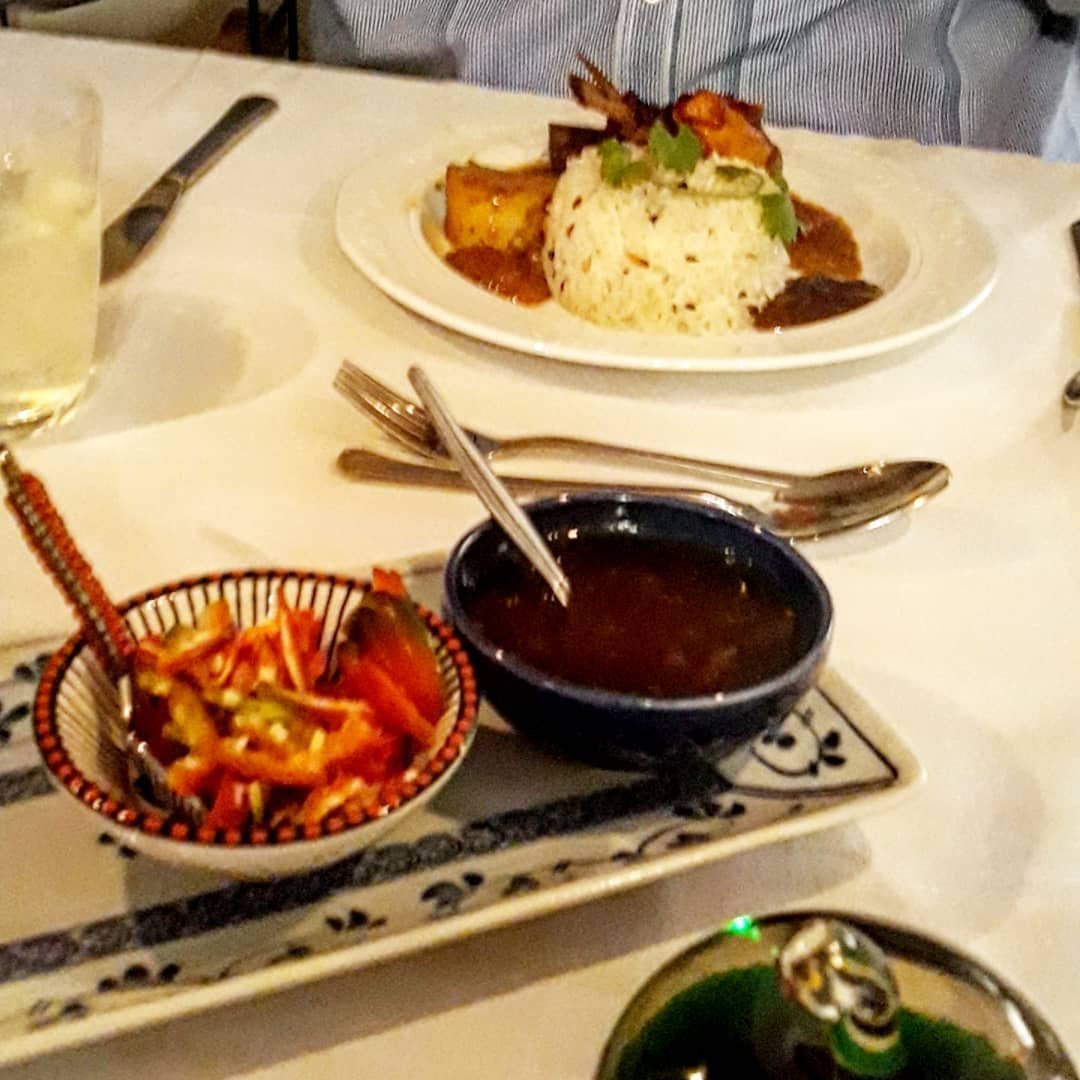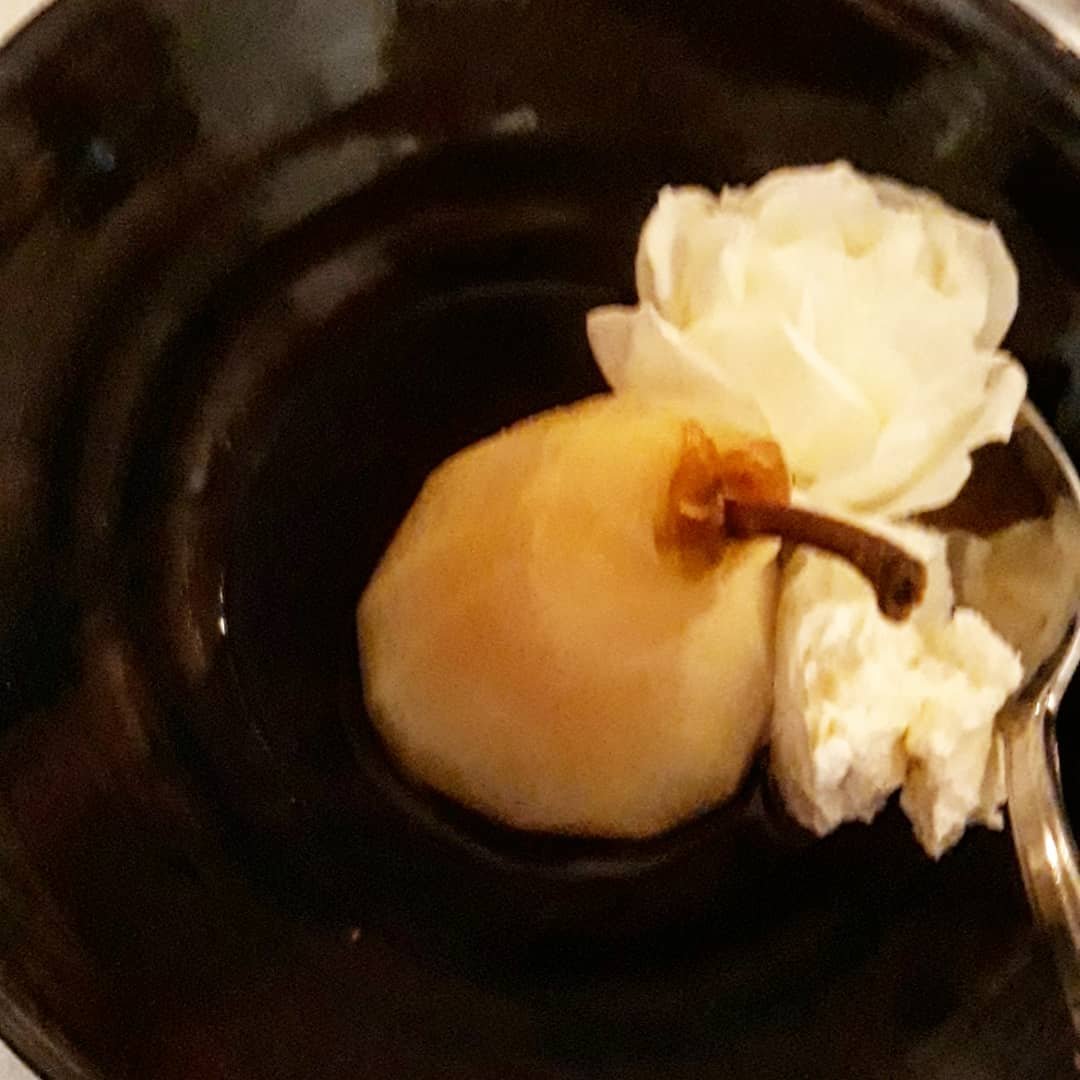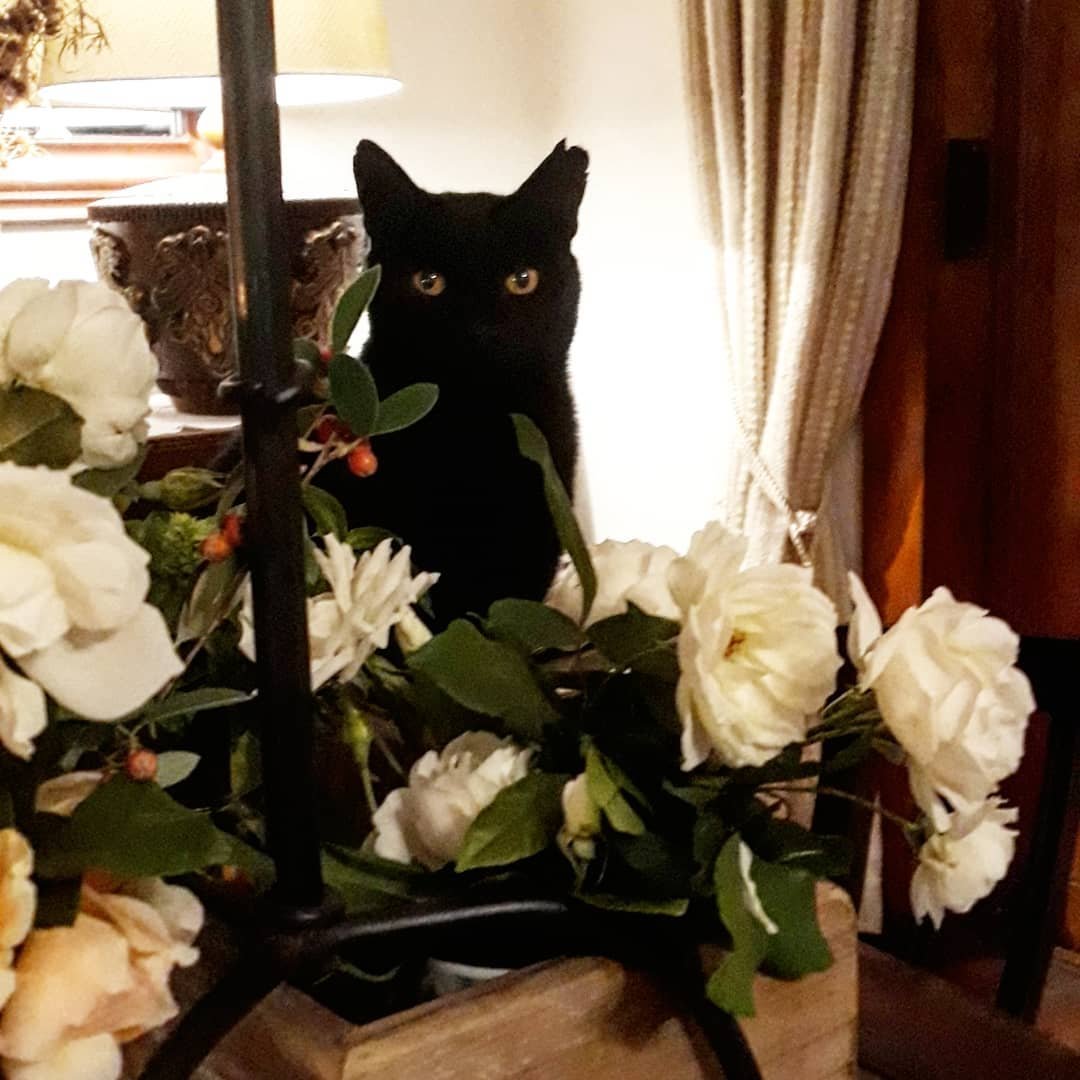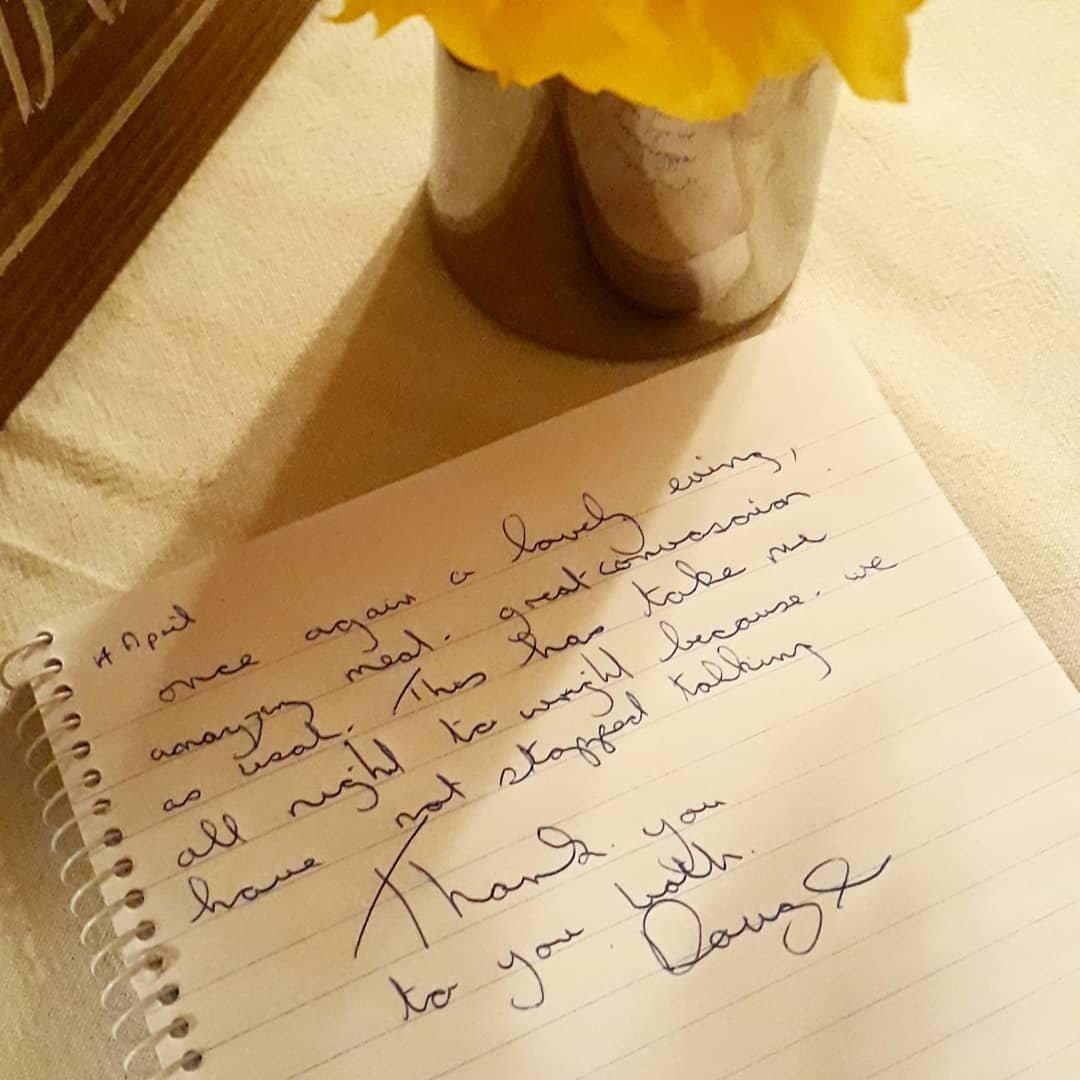 This week's Sunday Supper deviated from the usual, not only because we had no bookings which is not exactly unusual, but what made it special was the opportunity to catch up with a good friend - one of the first we made when we arrived in the village. He and his partner have a holiday home here which means that over weekends, we're all often a little like ships provervial in the night. No diners: perfect opportunity for a long overdue catch-up.
The main course was perfect for the first really cold, wet evening of the year: Cape Malay style curry.
I am slightly embarrassed to say that virtually the entire meal was closely supervised by Princess Pearli who decided to make a dramatic addition to the table decor (which included more from our autumnal blooming roses) for most of the evening. Thankfully our guest is an animal lover knows the Smith Street Strumpet relatively well and was very tolerant. Until The Cat's Mother decided that enough was enough.
#ulog #SteemBloPoMo #powerhousecreatives #teamsouthafrica #share2steem #princesspearli #cats #chatnoir #catsmother #Sundaysupper #popup #restaurant #homecooking #homemade #vegetarianfriendly #mcgregorvillage #MagicMcgregor #localproduce #thecountrybutcher #countryliving #countrystyle #TheSandbagHouse #foodstagram #photography #food #foodstories

There it is - today's contribution

Until next time
Fiona
The Sandbag House
McGregor, South Africa

Photo: Selma

If you're a compulsive Instagrammer like me, Share2Steem and earn

Let me help you for blog posts any writing in English
Rates depend on the depth of edit required




More about why I am offering this service here

Join Us On Discord

Posted from Instagram via Share2Steem