Ulog 79: Winning IS ALWAYS The Best
While recovering from his recent heart attack and stent surgery, Mr Golden D had received an email from a not-so local casino and hotel offering a free night stay in their hotel. NO strings attached! One free night... so we thought... Why not?!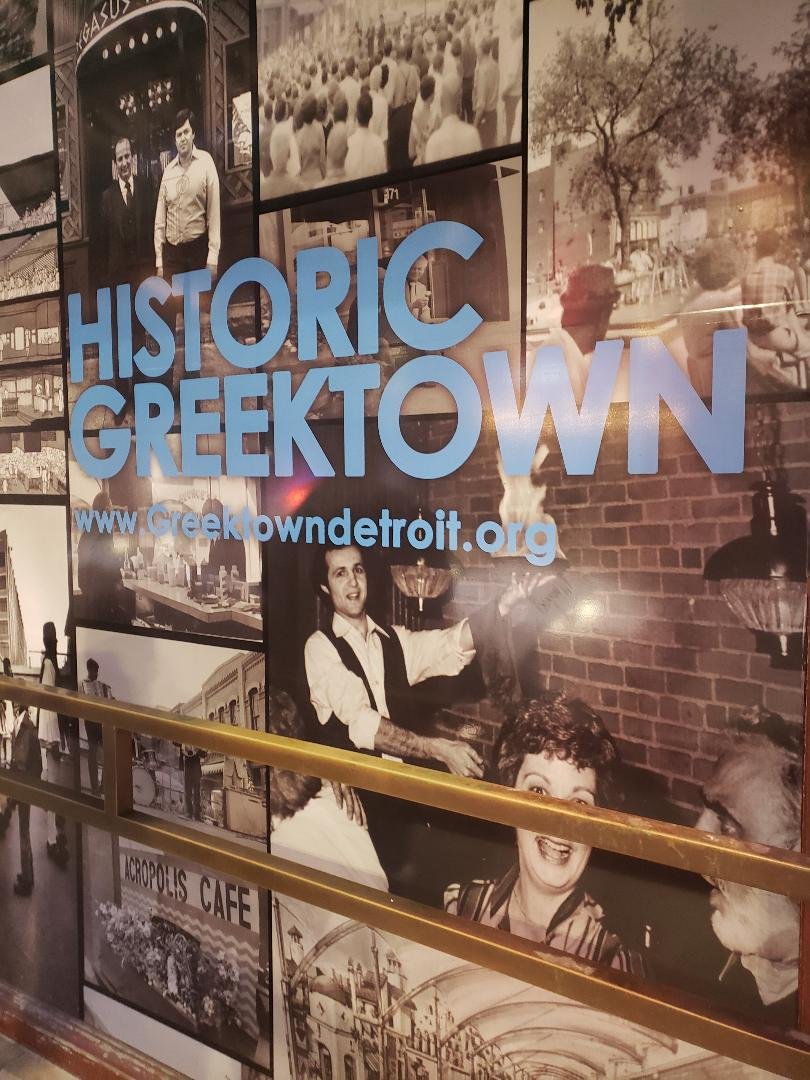 We packed an overnight bag and away we went!
We drove the hour and a half distance to a section of downtown Detroit called Greektown and enjoyed a delicious Greek dinner at a restaurant named Pegasus Tavernas; where we dined on Oktapodaki (marinated octopus), the infamous Saganaki "Opa!" cheese with some crusty bread and Greek Salads. Just those two appetizers and salads were a meal in themselves!
After our fill of the delicious food, we headed into the casino for, hopefully, some good times and BIGwins.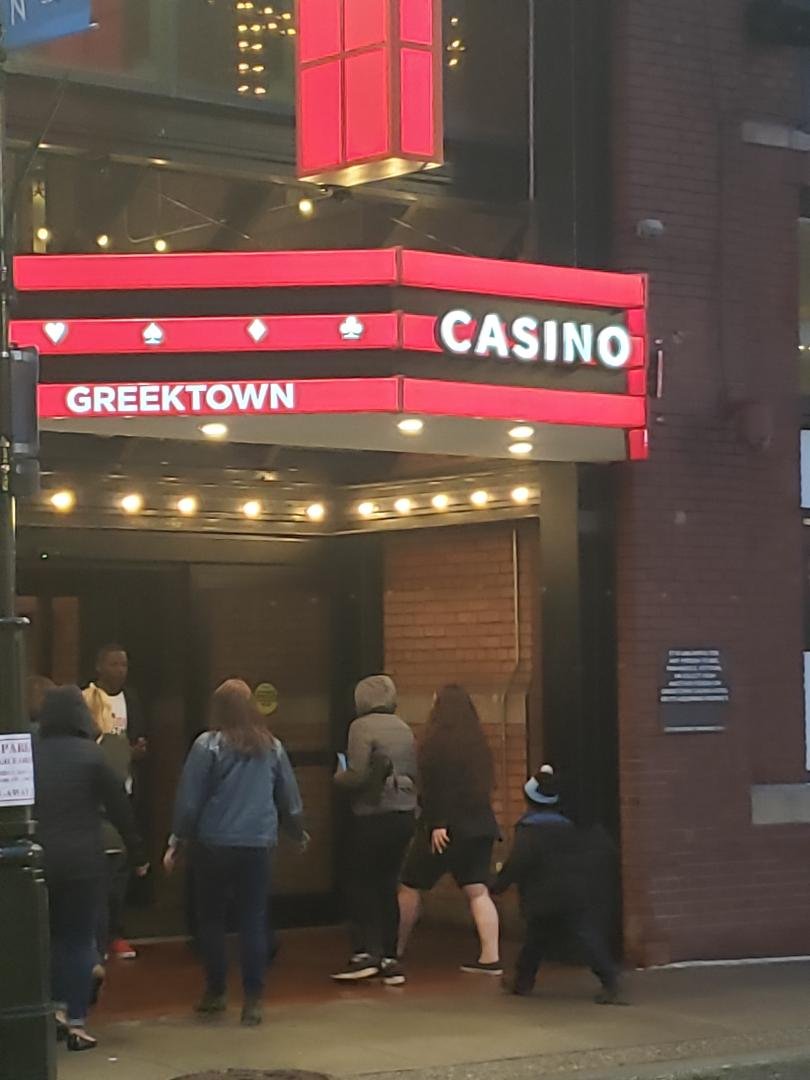 While the downtown Detroit area has three casinos (Greektown, Motor City and MGM), we always prefer the Greektown one. By far it is the best! Much nicer, much cleaner and security abound. Plus we get some pretty good comps for the food they serve. A free meal? Heck yeah!
Just walking through the one block area known as Greektown has a fabulous ambiance that makes you feel as though you have traveled to an entirely different place.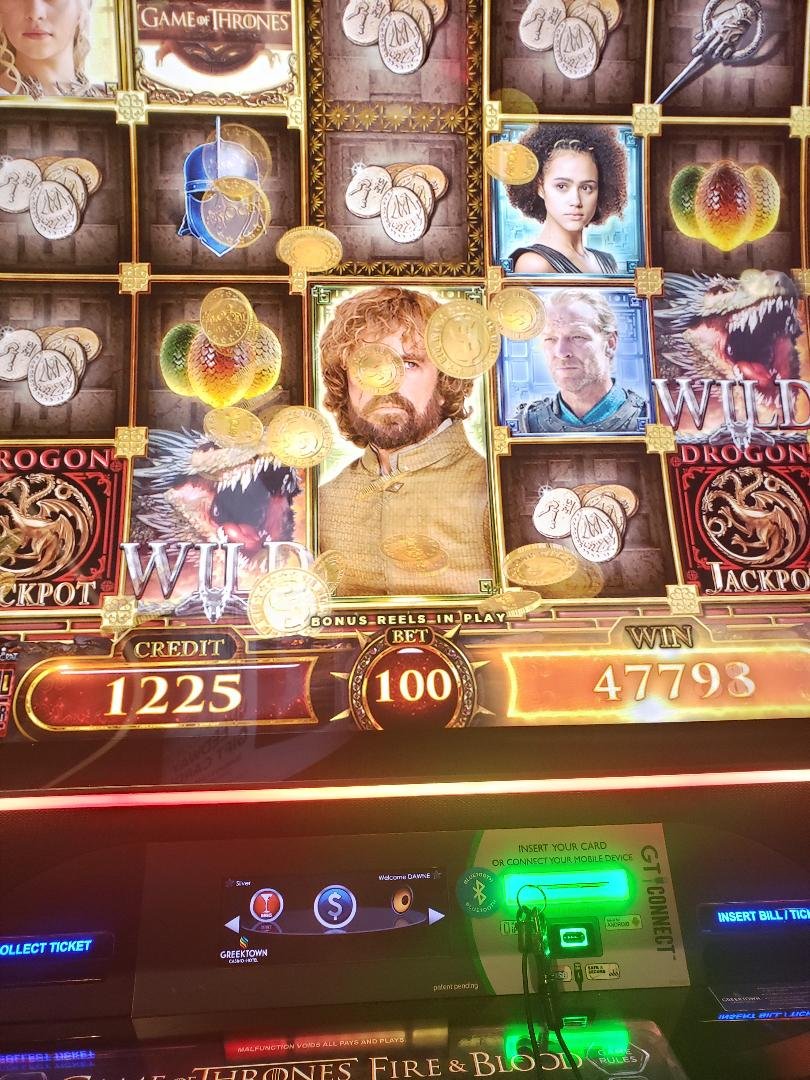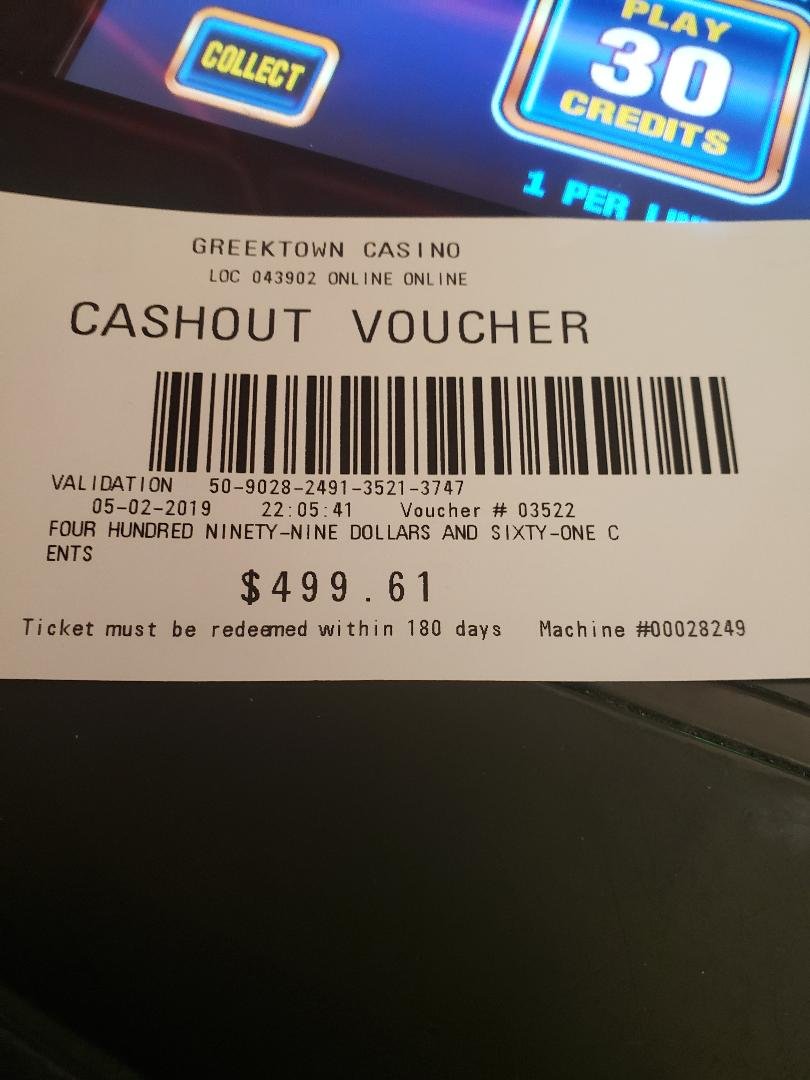 While I don't quite understand the slot machines and how a person wins at them... the Game Of Thrones slot machine held my attention from across the room. Maybe because the machine itself towers over the other machines. It must've been twelve feet in stature.
I wandered over to one of the four games they had in this area and sat down. I slid $20 in... and within a dozen pulls... I DID IT!
Some how, I had hit the JACKPOT!
$477.93!!
I immediately cashed out the ticket and moved onto the next victim.
All-in-all the night away was a much needed breather for us. We forgot the heart attack. We forgot the surgery. We forgot all our troubles and issues and simply enjoyed ourselves.