19th Hole Bar and Grill - Chiang Mai : Nice selection of drinks and friendly staff... "meh" pizza
I think the name kind of gives away the fact that this place is designed to cater to the golfing community. There are several golf courses in the region and this place brings them in after a round - it's a relatively common naming convention to score customers around the globe and I believe it is a smart one.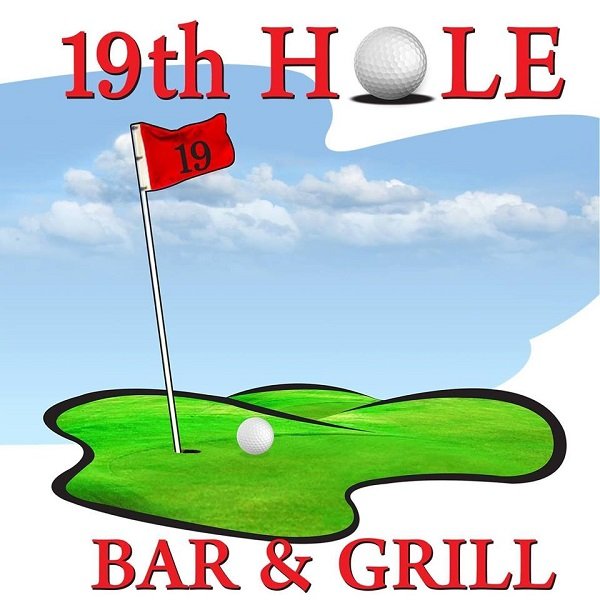 As is tradition in the suburban parts of Chiang Mai, this place also has a very large menu that caters to mostly the western palate. There are some Thai options but for the most part the Thai dishes can be aquired for significantly less money at nearby Thai restaurants so people tend to stick to the pizzas, pastas, baguettes, and salads. This is fine with me because I tend to enjoy all of those things.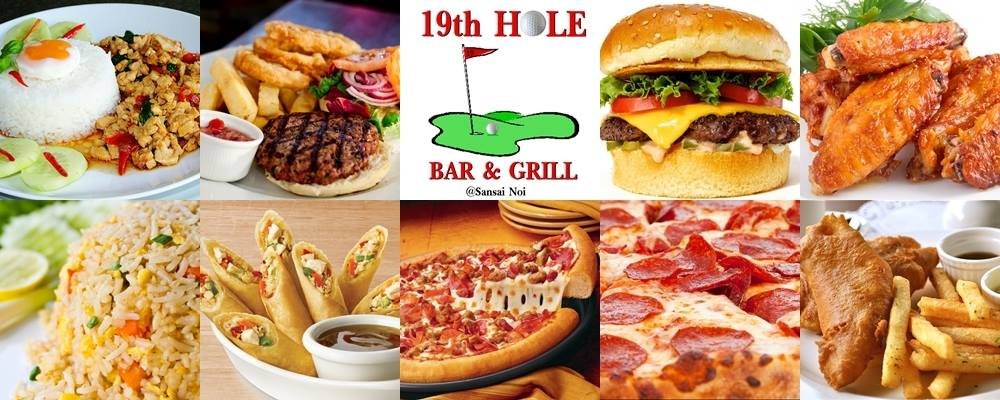 They have a bunch of beers from all over the world in massive fridges and wide variety of cocktails to choose from that they make quite well. I can always judge a place based on their margaritas because in Thailand there is always a chance that the place is going to over-use the sweet aspect of any cocktail. In my mind this ruins a margarita. However, the owner of this place has trained his staff well because the margarita was done perfectly with just the right amount of sweet and a salt-rimmed glass. I really enjoy the fact that they have San Miguel Light on draft because this is very rare and the low-carb content fits right in with my ongoing diet.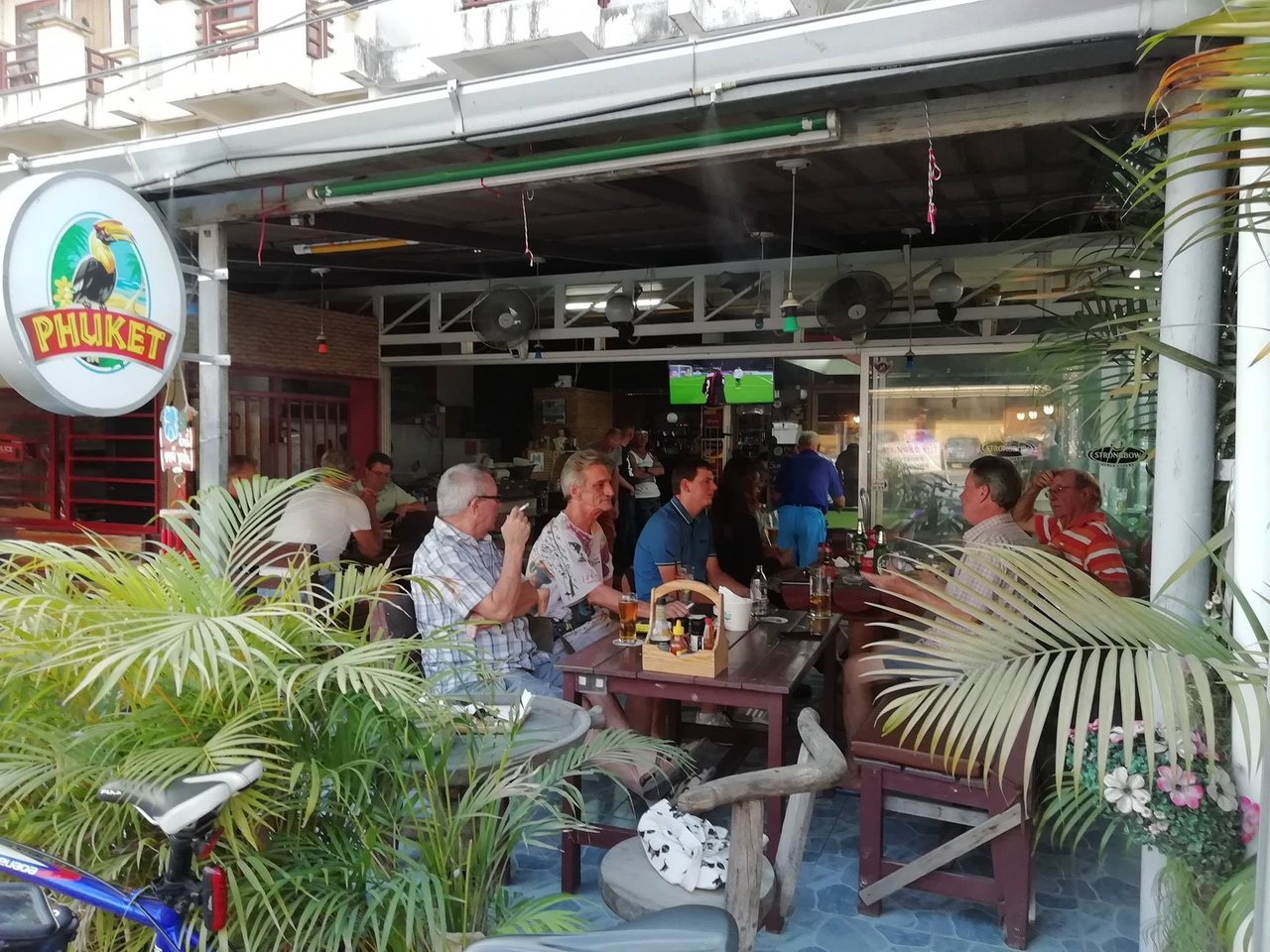 There is an indoor and an outdoor dining area and the sliding doors can be shut to accommodate the hot season when the powerful air-conditioners are switched on.
As mentioned before the menu is immense and the prices are actually quite low considering what you receive for your money. This seems to be a recurring theme for the few expat-oriented pubs and restaurants in the suburbs of Chiang Mai.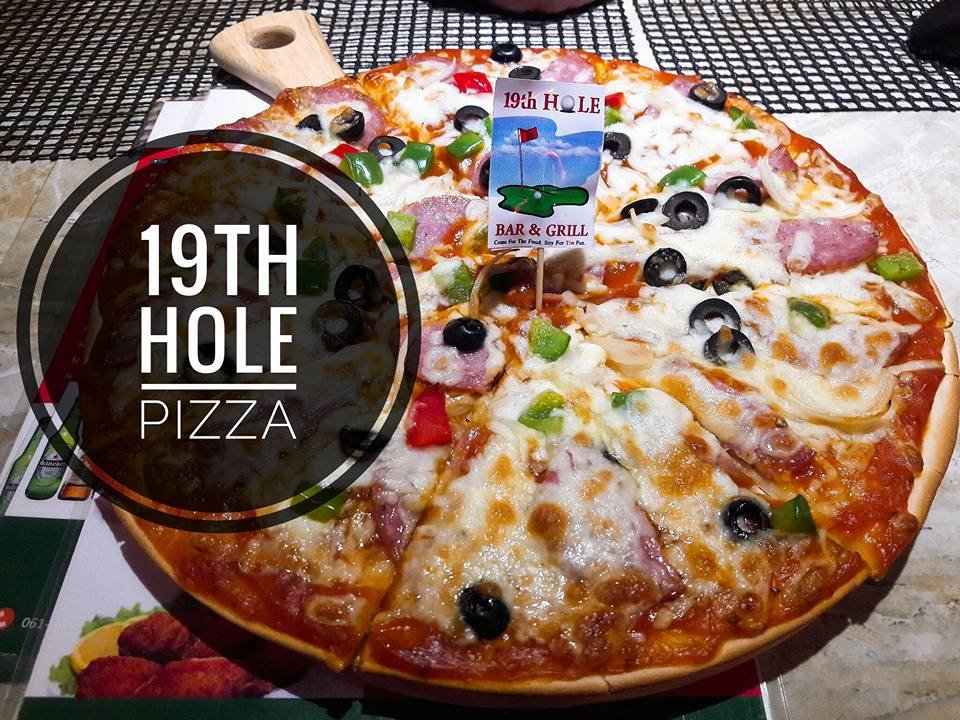 I regret to inform that the pizza is a bit strange and therefore not something I will order again. I don't know how they managed it but the sauce tastes sweet and is just strange. It kind of ruined the experience for me. To be honest it tasted as though the sauce wasn't home made but was rather something they got from the store (not that I have a problem with that ,but sweetness on a pizza, to me, is a game-ender.)
Overall, i would return here for the camaraderie and once again the owners were very welcoming and the place seems to have a great and friendly vibe to it so therefore it comes highly recommended by me - just stay away from the pizza.
location including GPS coords
ซอย หมู่บ้านสันทรายคันทรีวิลล์ ตำบล สันทรายหลวง อำเภอ สันทราย เชียงใหม่ 50210
Open daily from 2pm to midnight