Decathlon store - Thailand : This place is amazing - I learned a lot
A number of my friends involved in jungle running had been talking about this store for quite some time but since it was on the other side of town I never went to it until yesterday. Turns out it is the largest sporting goods chain in the world (according to their sign in the shop) so I feel a little bit silly having never heard of them. Maybe they don't have much of a presence in USA but I certainly don't remember seeing any.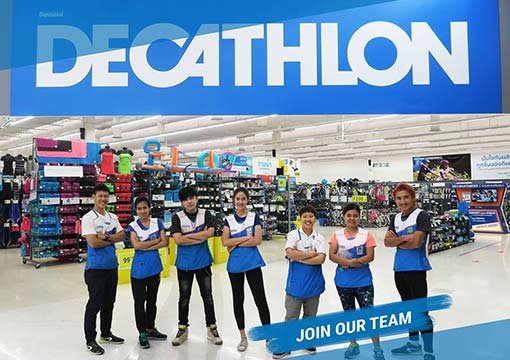 source
I don't really keep it a secret from my friends that I can be quite stingy when it comes to clothes. With the one exception of that year I lived in Chicago I have always shied away from spending what I consider to be excessive amounts of money on fashion. There was always one exception and this is what I call "performance clothes."
There really is a difference between a regular t-shirt and the "cool dry" lightweight ones made by Nike and Adidas and what not and while it always kind of killed me inside a bit, I reluctantly shelled out the money to but these shirts and shorts because the really do make a difference as far as comfort is concerned. I would say my last Nike shirt (which is still in top condition more than a year later of VERY regular use) cost me around $40. I was under the impression that all shirts of this magnitude cost a similar amount and that is just the way it is... Until I went to Decathalon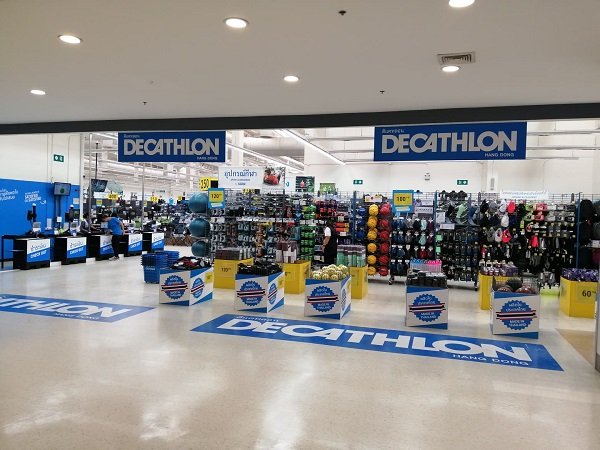 For someone like me, that enjoys being involved in fitness but really is unwilling to pay the absurd prices that the big brands charge for their gear, Decathlon is just amazing.
Remember that $40 Nike shirt I was talking about? Well, at damn near the entrance of this rather huge store I found an entire row of shirts that made the same claims of being "Dry Fit" manufactured by a company called Kalenji--- which i have never heard of. I bought 2 of them.... one was 150 Baht (around $5) and the other was 200 (around $7). They feel, weight, and look exactly the same as my Nike shirt. This is amazing.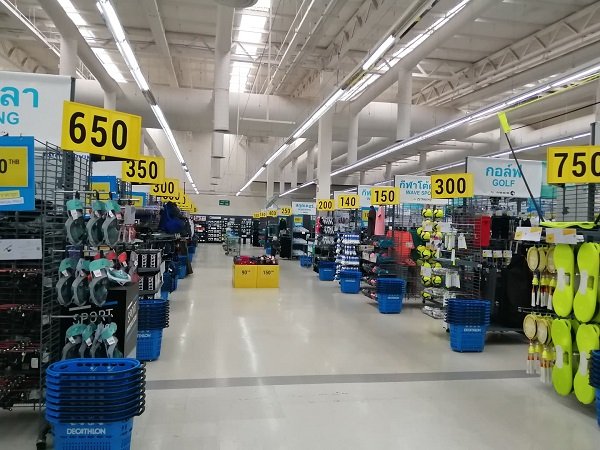 I normally hate shopping for clothes but I wandered the entirety of Decathlon and ended up buying a pair of shorts, 3 shirts, some weight-lifting gloves, a hat, and some sort of headband thing that was so cheap I didn't even bother to learn what it was all about.
The grand total bill was 1300 B and as luck would have it, this is right around the amount of money that I paid for my one Nike shirt.
This might make me seem culturally unaware, but i had no idea that sports equipment could be affordable. I just presumed that it was something I was going to have to shell out a bunch of money for in perpetuity.
If you have a Decathlon near you, I highly suggest you go check it out. This is what I would consider to be a "game-changer" for my own life.