ULOG # 061: Visiting my Daughters and Some (possibly) Creepy Discovery
Greetings, everyone


Yesterday, I visited my daughters, Anna (11) and Vivian (17). Anna has been sick lately, more of the same. She has been suffering from respiratory infections for quite a while and was having one more episode. Ironically, (if you read my previous ulog you'll see the irony) I had to witness, once again, how Venezuelans' lack of consideration for their fellow neighbors makes it really hard for any of us to restrain murderous thoughts. There was no electricity in the house and some people decided that it would be a good idea to start a fire on the lot abutting my daughters' neighborhood. The curtain of smoke that covered the whole area was so intense we were suffocating even with every window and door closed.
I did my best to vent the area around them with a piece of cardboard while hoping for a change of winds or the power back. Some neighbors rushed to try to put out the fire, others called the firefighters. After some desperate minutes power was back and we were able to turn an air conditioner on. That made the air inside the room more breathable. I was so released Anna did not panic and start coughing. She remained calmed and was rather excited that we were all dealing with together.
This happens quite often in this neighborhood. People are carelessly and irresponsibly burning vegetation, trash, dead animals and tires (during protests) without taking into consideration the damage those fumes can cause to innocent people around.
Fortunatelly, after half an hour or so, the smoke was gone and we were able to share some time without worrying about an asthma attack.
Vivian played a couple of songs on her guitar, which she has recently started learning how to play. She is getting really good at it, especially considering she's mostly doing it on her own. Anna and I put together some puzzles and played some educational game (Conector Desafio).

The creepy part of the visit was not the sophocating smoke, though. Vivian asked me if I had heard about the Russian sleep experiment, a story she just ran into. I think I might have heard about it, but could not recall any details. She was freaking out, not so much about the story itself, which we were sure (without the compulsory research) was some sort of internet legend (I later learned the term "Creepypasta" is the new genre that accounts for that sort of story), but because of the image at the end of the blog she read.
She told me that when she saw the image she thought it was familiar. She had drawn something very similar about a year ago when she decided to start drawing images from her recurrent nightmares.
So, she dug out from under some mattress one of her old drawing blocks and one of the images was certainly similar to the image usually posted next to any of the versions of the Russian experiment story.
I don't have any reason to doubt my daughter's story. She seemed genuinely shocked at the idea of having dreamed of something she would not see but a year later. I still have to search the other images and see if they are representations from some movie, cartoon, or comic. I know from my experience that we tend to dream about things we have seen, heard, or sensed one way or another. I also know that some things may not have a logical explanation, which would make it an amazing story. I might have seen something like this in some Japanese anime. If any of you have seen the possible reference to any of this drawings, please, let us know in the comments.
In any case, I was impressed byher art, even though I have seen her draw since she could hold a pencil. She always showed she had the artistic talent, and I know she has enough sensibility to connect to multiple aesthetic sources. It freaked me out, though, the possibility of her having these nightmares that are or may be somehow connected to others' creepy visions.
At least she is expressing all those nightmares artistically and I am very proud of all her talents.
Thanks for your visit

Remember to visit Ulogs.org, where
The art of ULOGGING is a conscious effort to "mine the human" into its "awesomest version", while reshaping the entire INTERNET and creating legends, icons, great men and women, brothers and "True Celebrities".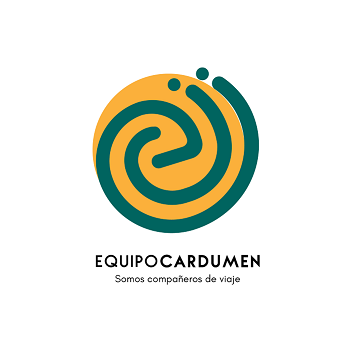 Visítanos en: www.equipocardumen.com.ve