Survivor's diary - day seven. Baby steps and zero mood
inber
74
3 months ago
Steemit
2 min read
Hi, guys!
Yesterday I missed my posting day, so technically today it's survivor's diary, day seven. At the moment I continue function thanks to my meds, they block  my anxiety, but cause panic attacks  instead. All other meds I could switch to cause serious body mass growth and it's something I don't want to receive. The thing is - while my doctor was on a vocation I already (once) had to visit other one, who changed my medication plan and in two months I gained 20 kilos. It was a serious shock for me, who always was slim and never gained extra mass easily. At the moment I'm still fighting with this extra weight, but it doesn't want to go away as easy as it was gained.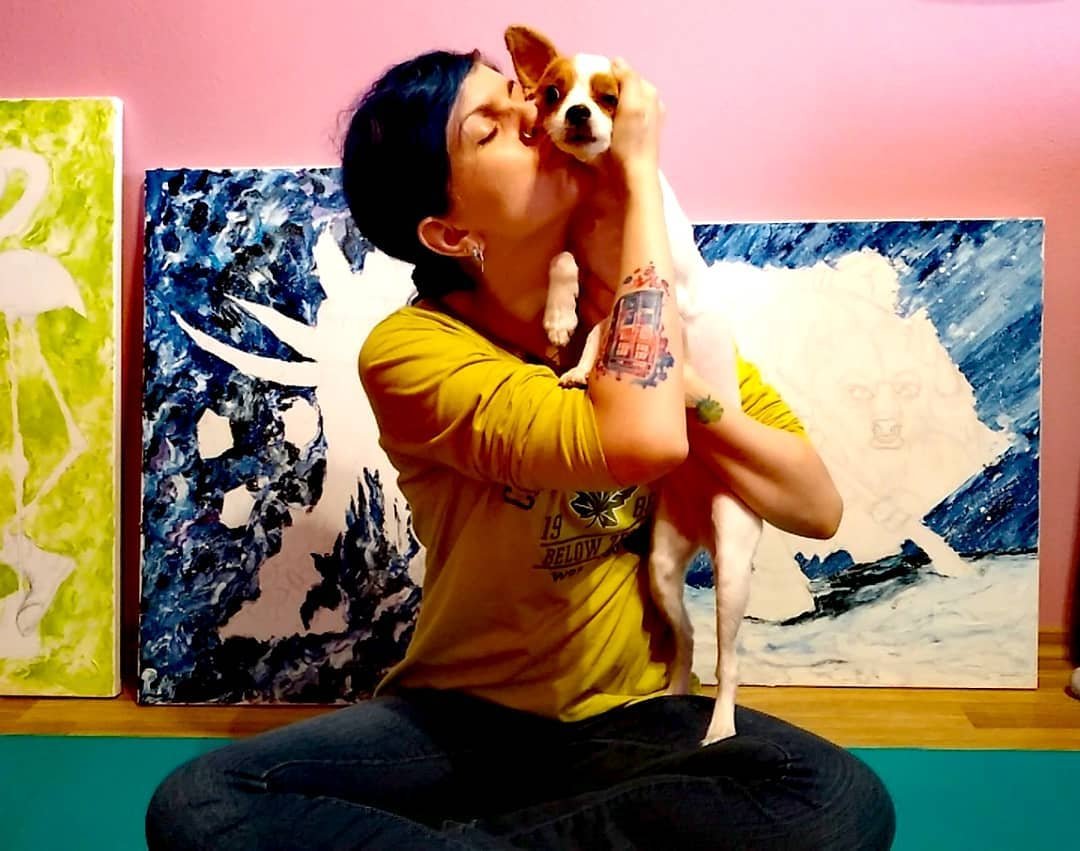 Now it's hard for me to tell something more about how things are going. As I said, being on high doses on meds does it's job, and I just feel reduced to some kind of zero, almost not moving higher or lower. Well, this is what we call "stabilization".  So I continue doing simple things as long as I have enough forces for them. I take care of my fish tank, hug my dog, clean my house with baby steps, one thing at a time. I dream of the day when I'll have enough forces for drawing again, I hope this dream will come true soon. I already feel that it's close, my little happiness is close and I only need to wait for it a bit more.
See you in the next post!
Love, Inber