Ulog 8 - Why people use MY over Our
MY WAY ! MY TEAM ! MY MEETING ! MY RULES ! MY OFFICE !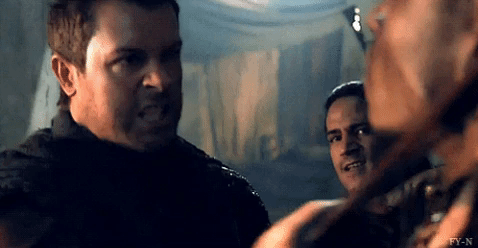 Source
I don't know about you but I just despise people who says things starting with MY!
Do they actually believe that they own the whole world?
What's worst is that they think that people actually do abide by their rules !
Is it because of the feeling of insecurity that makes them this way?
Do you know people like this ?
What happens if you have a superior, peer or subordinate who's like this ?
How do you deal with such a person ?
I constantly tell MY team that it's
OUR MEETING | OUR TEAMWORK | OUR SUCCESS | OUR OBJECTIVE | OUR STRENGTH
and I'll end with
MY SUPPORT | MY FAILURE | MY WEAKNESS | MY DESIRES
Is it wrong to expect others to think the same way as I did.
As a leader, I inspire to aspire before I expire.
That's my vision in life. And that is sure not by the word MY but OUR
---
Thanks for dropping by to read my short post. Just one of those emotional work days in my life.