Hello Steemians! Meet Bugs a 4months old Rabbit!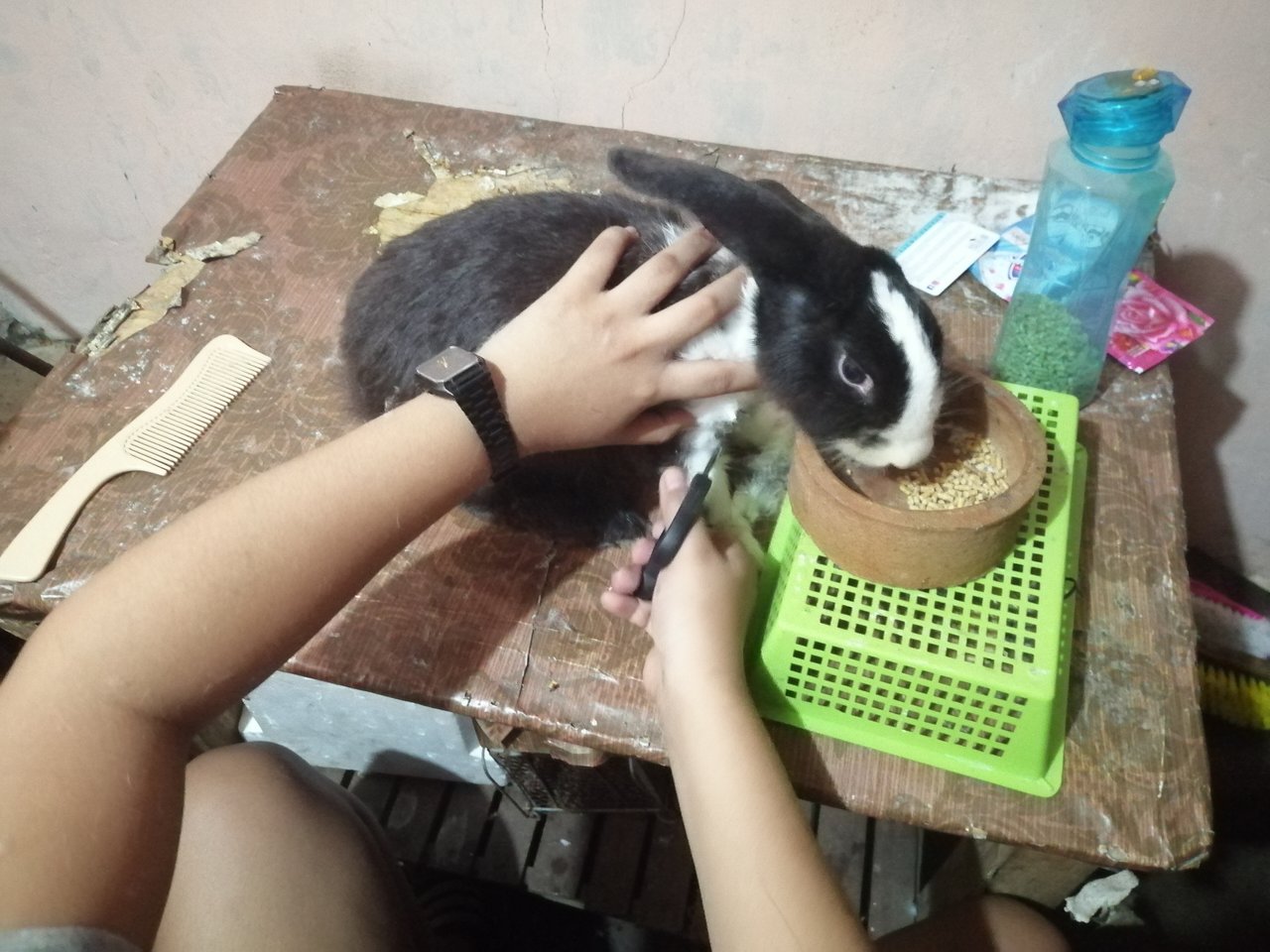 One thing that keeps us busy is making Bugs as Health as possible. He is a very lovely rabbit 🐰🐰. Hannah and I decided to buy him to keep us busy and atleast have a legit bonding time. ⌚⌚
As you can see in the picture, we trimmed Bug's lower neck because it keeps touching the floor. We are planning to buy a bigger Cage for him so that atleast he can hop and Roam around.