Translating Actifit to Yoruba - Part 2 - 1194 words
Repository
Project Details:
Actifit is an Innovative Steem-based Dapp that rewards users everyday activity. It is rewards users daily activities that keep the user fit. Such activities include running, jumping, jogging walking and so on.
It is one of the very first Smart Media Tokens Dapp that was built on the Steem blockchain. Actift keeps tracks of users activities and rewards the activities with AFIT tokens which can be used to purchase various sporting equipment and also exchange for steem upvote or exchange for fiat currency based on its current valuation per STEEM. You can also earn steem upvotes by making a post of your actifit activity and posting to steem blockchain by posting via Actifit app.
You can download Actifit app on Google Playstore and Apple App store.
For more details about the project, click on this link to check out and have the idea of what the project is all about.
Contribution Specifications:
Translation Overview:
This is my second translation work on this project which also brings the project to a 100% completion. Although there are some technical terms involved in the project, they are all duly translated due to the fact that I'm already very familiar with the project's app. All the words were newly translated with some new terms springing up in different strings as recorded in the other parts. A few words are left as original text because there are really no words it's more of a brand name e.g Steem.
I worked on the all the project pages and a lot of varying terms were encountered and were correctly in such a way that a layman will easily understand it and the true meaning are preserved.

Languages:
The project is being translated from English which is the source language to Yoruba which is the target language.

Word Count:
According to my estimations, I translated a total of 1,194 words from the source language resulting in total words of 1,506 in the target language as shown in the picture below
Proof of Activity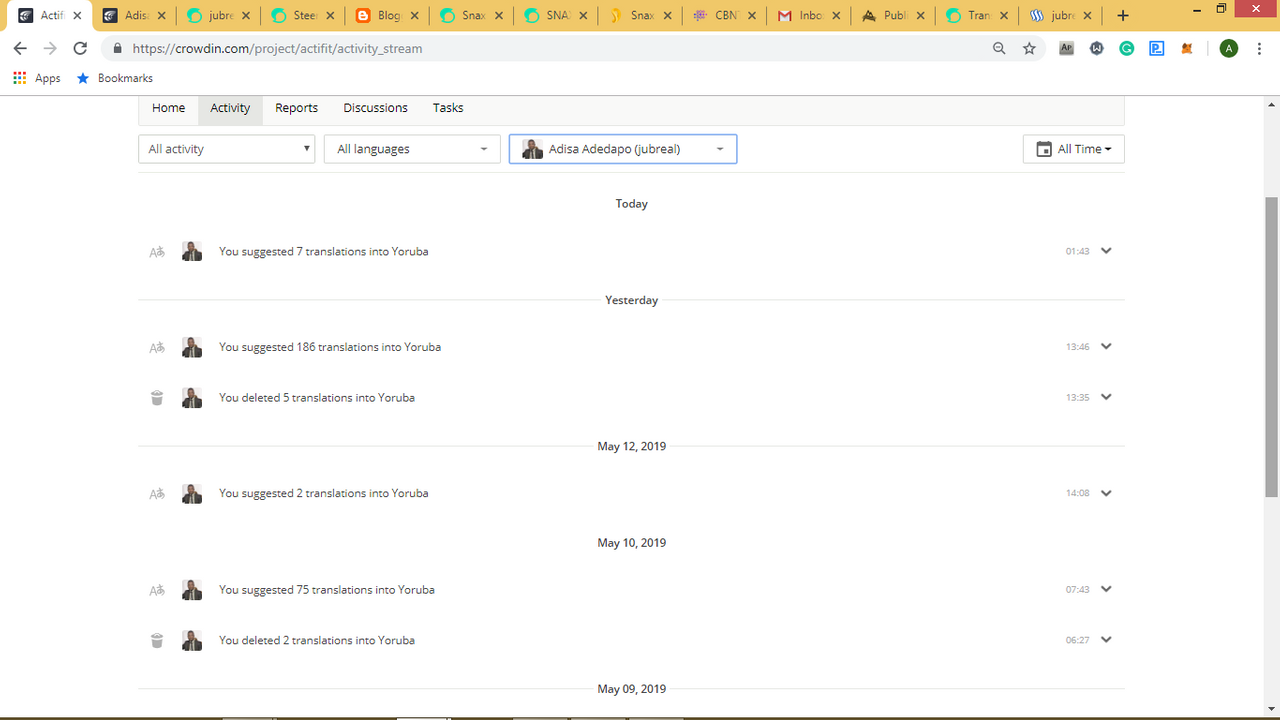 Proof of Authorship
Thank you.