#ULOG S2018E116: Janyary Journaling
My 2019 journal journey didn't start until I got home in Cebu City. James, my husband and I were in Oslob for the New Year bit couldn't get back home in time due to his sickness.
Anyway, I bought the witty planner from Tota Witty titled "Relaks, Stress lang yan. Matatapos din in 30-40 years."
Mind you this is a very funny and witty planner, you might enjoy it too.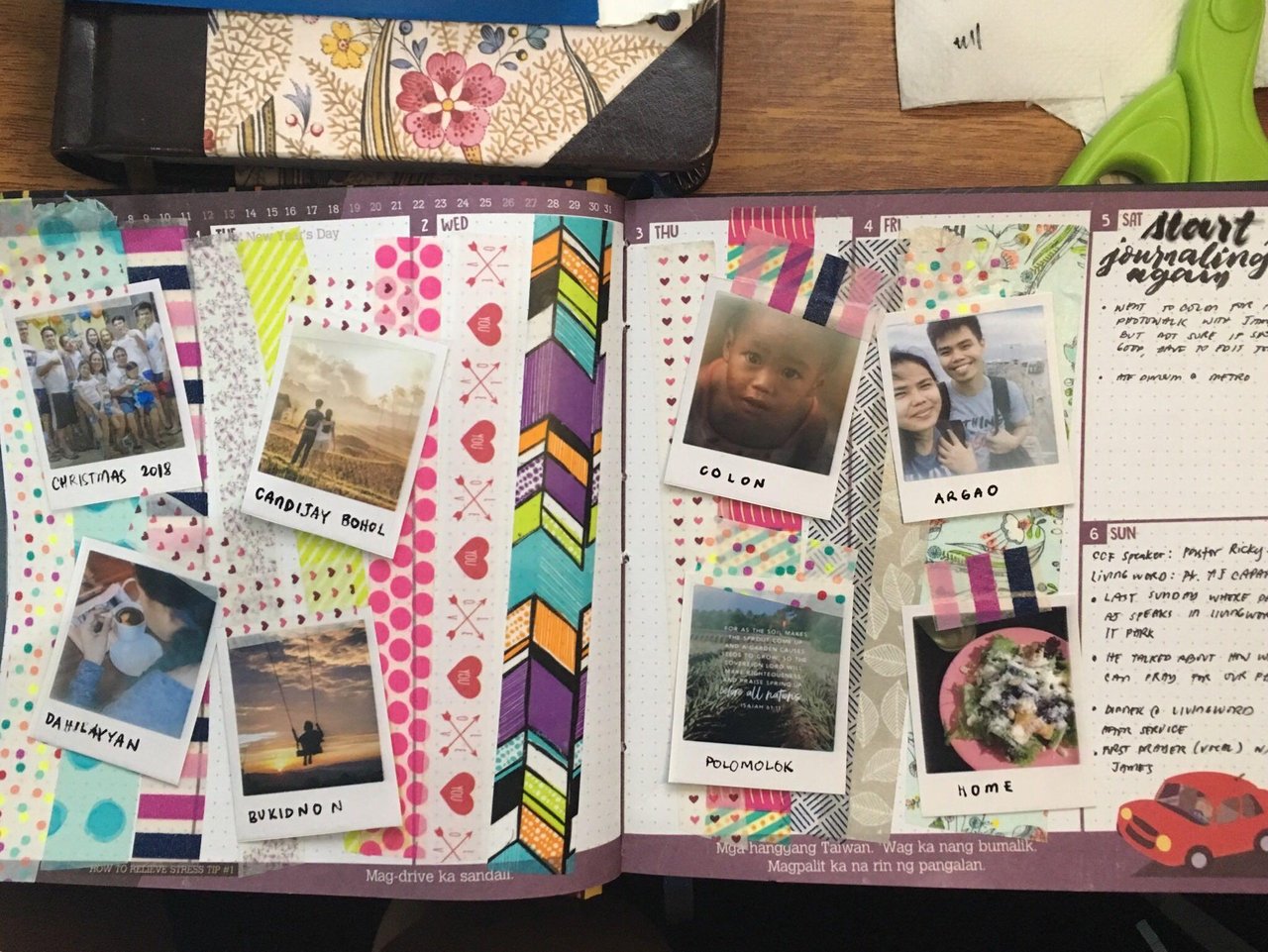 As seen above, I started on Saturday so I had nothing in the entire week. But I got very entertained with my Selphy CP130 photo printer from Canon for the past few days that I spent almost my everyday printing photos.
I then had the idea of filling this with washi tapes and adding photos which I have on my mobile phone.
I used an app which adds Polaroid Frames for every photo selected and so I printed a few, taped it into the page and wrote labels.
I find it cute.
I still have lots of photos to print and I am planning to add more and tape them on my wall.
Here's my art table. I am reading John Maxwell's book and made a book mark style photos for it.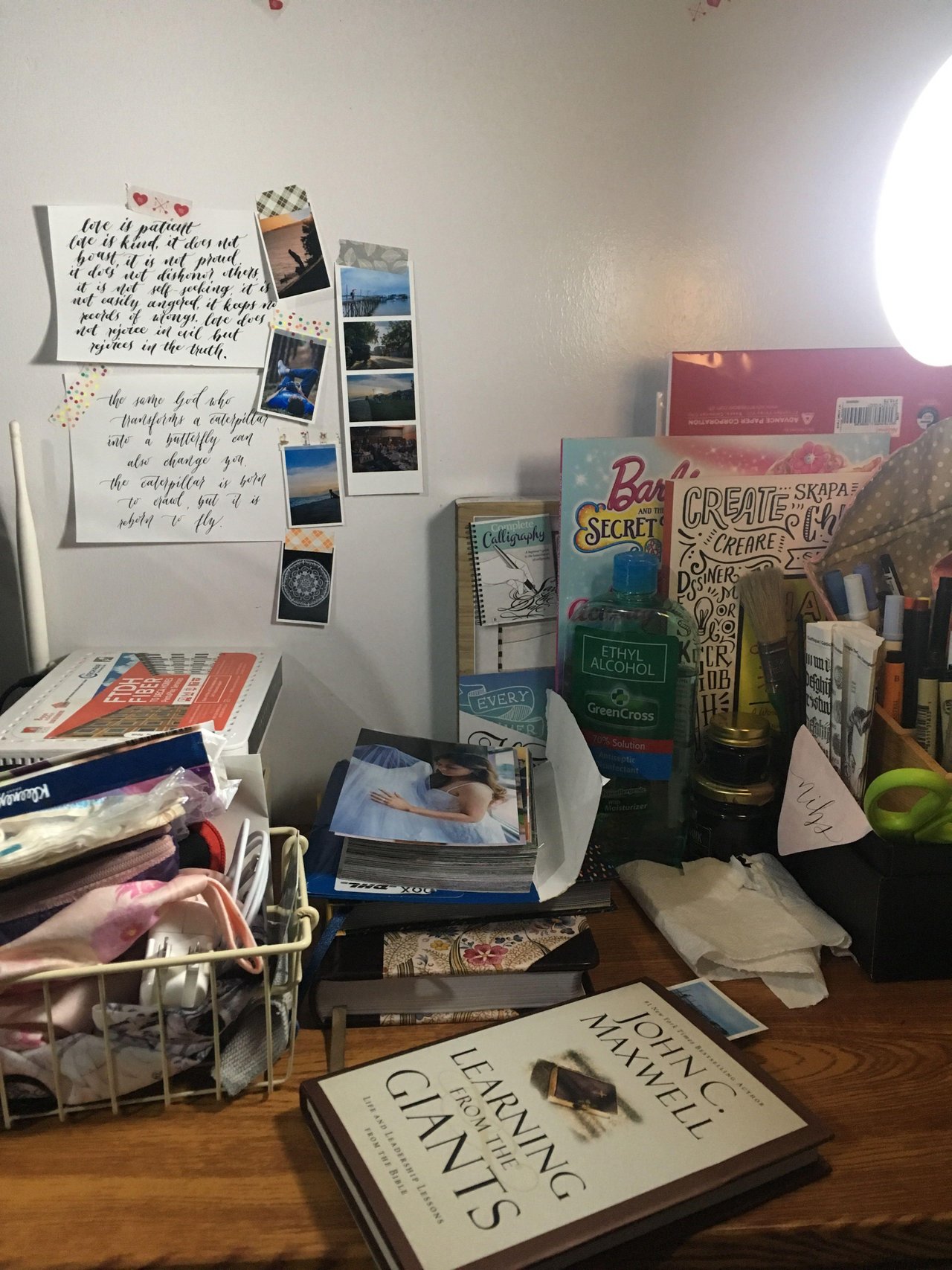 I am alao trying to practice everyday my calligraphy skills and tape them too in my wall: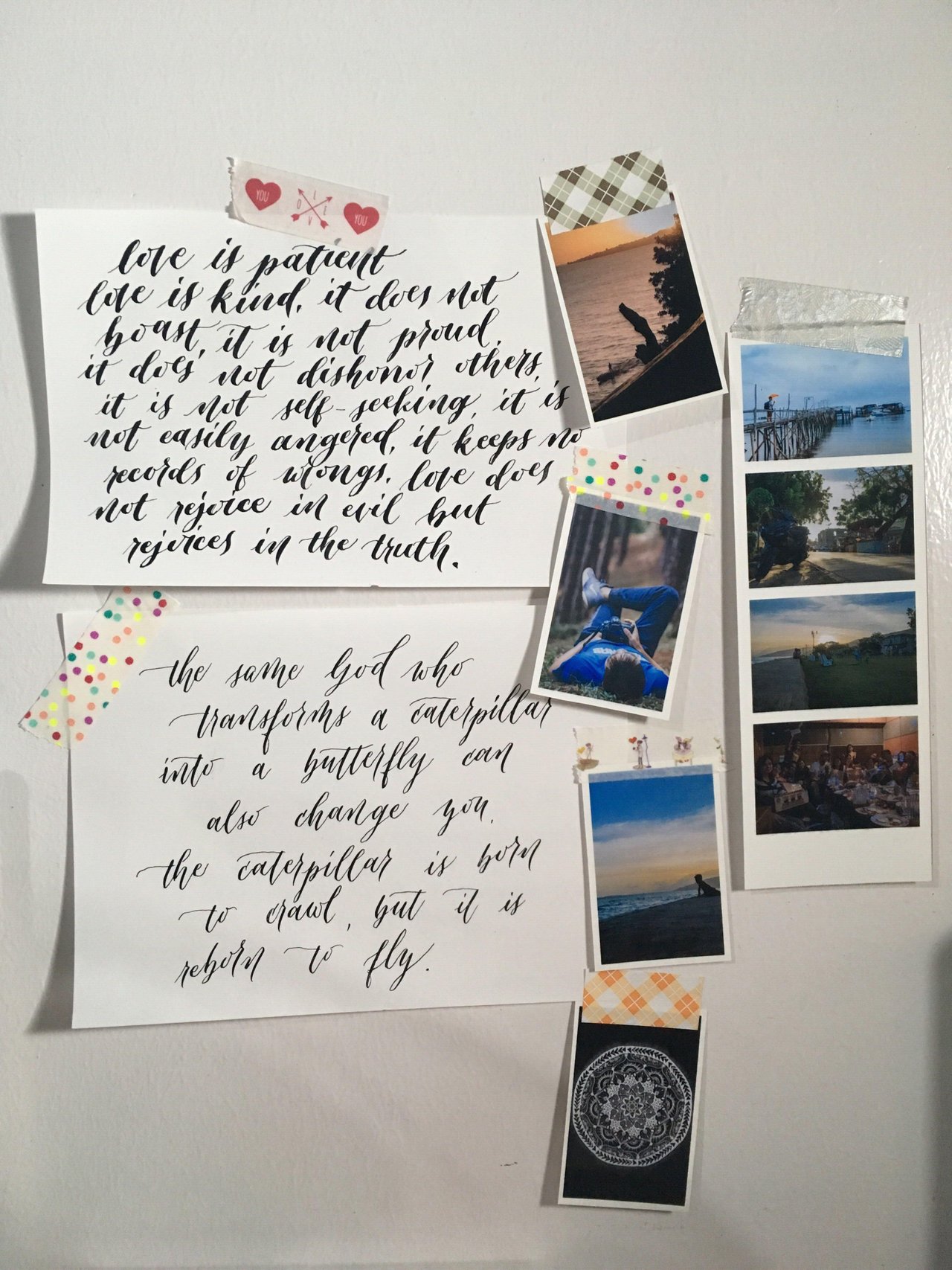 ---
"Joy comes when we don't give up on Love." - Tony Meloto
---