#ULOG 41 : Be Fearless - A Motivational Story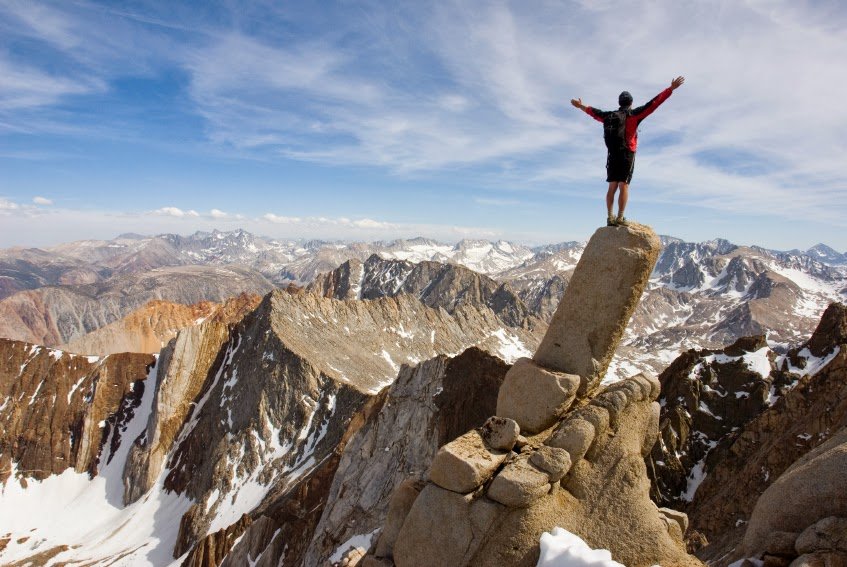 Hello my friends...Good Morning & have a great day....I hope all of you will be good and doing their job well... 
Once a businessman was fully immersed in debt and his business was on the verge of closure. He was very worried and frustrated sitting in a garden and wondering if anyone would save his company from getting closed. Then an old man came there and said - you seem very worried, please tell me your problem, maybe I can help you. The businessman told his problem to the old man. Upon hearing the problem of the businessman, the old man took out a check book from his pocket and gave a check to the businessman and said - You keep this check and after one year we will meet again here, then you should give me this money back. When the businessman saw the check, his eyes were torn - his hand had a check of 50 million, which was the sign of John Rockefeller, the richest person in that city. The businessman could not believe that he was John Rockefeller, the richest person in that city. He saw that old man around but the person had gone there. The businessman was very happy that now all his worries have ended and he will now re-establish his business with these money. But he decided that he will use that check only when he needs it very much and he will not have any other solution. The disappointment and worries of that businessman had gone away. Now he fearlessly started to run his business with new confidence because he had a check of Rs 50 lakh which could have worked if needed. In a few months, he made a good deal with the traders, which gradually started his business well and he paid all his debt without using that check. Just a year later, the businessman took the same check and reached the garden where the old man had met him a year ago. There he found that old man, the businessman returned the check saying - Thank you which you helped me in a bad time. Your check has given me so much courage that my business has stood up again and I never needed to use this check. Only when he completes his talk, some employees of the nearby madhouse came there and grabbed the old man and started taking him to the madhouse. Seeing this, the businessman said - What are you doing? Do you know who it is? This is John Rockefeller, the city's richest person. Madhouse employee said - This is a madman who considers himself as John Rockefeller. It always runs away and comes to this garden and tells people that it is the famous person of this city, John Rockefeller. We think that it made you fool too. The businessman was stunned by the words of Madhouse employee. He could not believe that the person was not John Rockefeller and the check that he was taking in his business from the comfort of a year, was fake. He kept thinking for a long time and then realised that it was not the money that he had built back his business, but it was his fearlessness and self-confidence which was within him.
Believe in Yourself 
The power of the whole universe lies within us, on which we can do anything but the problem is that we sometimes get so drowned in the darkness of negativity, despair and fear that we forget that we have unlimited power, that can remove darkness into the moment. When we choose the path of self-confidence and fearlessness, then all obstacles are removed automatically. "