The Old Dog Decides: It's Time To get Serious! Let's Up The Ante! 50 SBD Steem Gig!
Yesterday I posted a Steemit gig in which I offered 20 SBD for someone to transcribe an interview that Dan Larimar had done in which he praises Steemit! There was a lot of interest but many thought that it was just too much work!
Here is the original gig: The Old Dog Hires: Help Me, Help You to Help Steemit! Post Contains A Paid Steem Gig!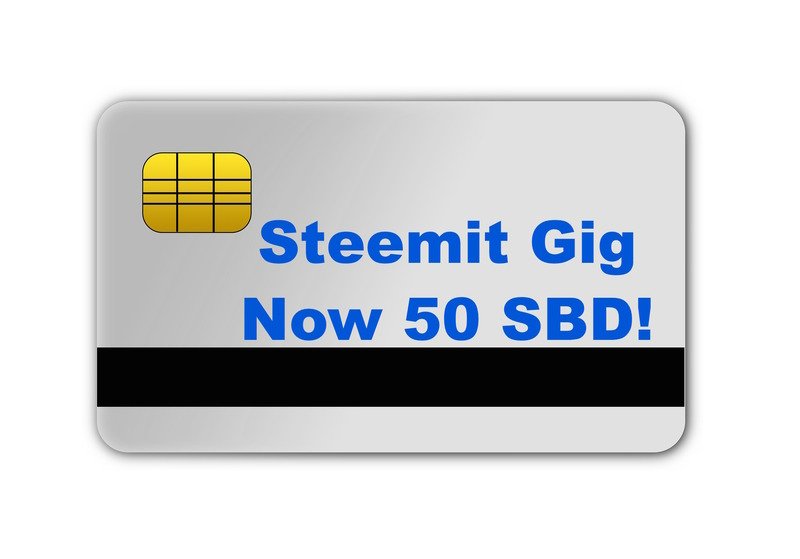 Forget The Old Gig! I'm Raising The Payment to 50 SBD!
Considering the fact that 1 SBD is worth about $1.75 it makes this gig worth about $87.50! 
Keep These Points In Mind!
I don't need the whole show transcribed but only the parts where Dan Larimar speaks about Steemit!
The Steemit part starts at about the 29:30 mark and then Steemit is mentioned off and on.
I don't need all of the hosts parts but just his questions leading to Dan's awesome answers!
This is not only about making money for the gig but it will provide a valuable resource for all to use!
Here Are The Details Of The Gig
The transcription should be e mailed to me and will remain my property until I post it in a Steemit article after which anyone can use all of it or portions of it as they see fit.
I will leave the offer to do the gig open for 24 hours from the time of posting. If you want to do the gig just leave a comment and perhaps why you would be capable of doing a good job.
Once I have selected someone you will have 3 days to complete the gig.
If I select you I will send you my e mail address through steemit.chat
Here is the Interview:
Is It Too Much work?
I'll let you decide that. I don't have the time, the technical skill or the typing speed to get it done. I was hoping that someones would use voice to text software and then edit it to a good quality.
Until next time,
@kus-knee (The Old Dog)

Remember, I reward the best comment(s) on each of my posts with my "The Old Dog is Throwing You a Bone" program! So please re-steem and follow so that we can spread the wealth!