STEEM PROJECTS AND DISCOVERY # 5 || ULOGS
ULOGS is more than a front end to Steem blockchain.
---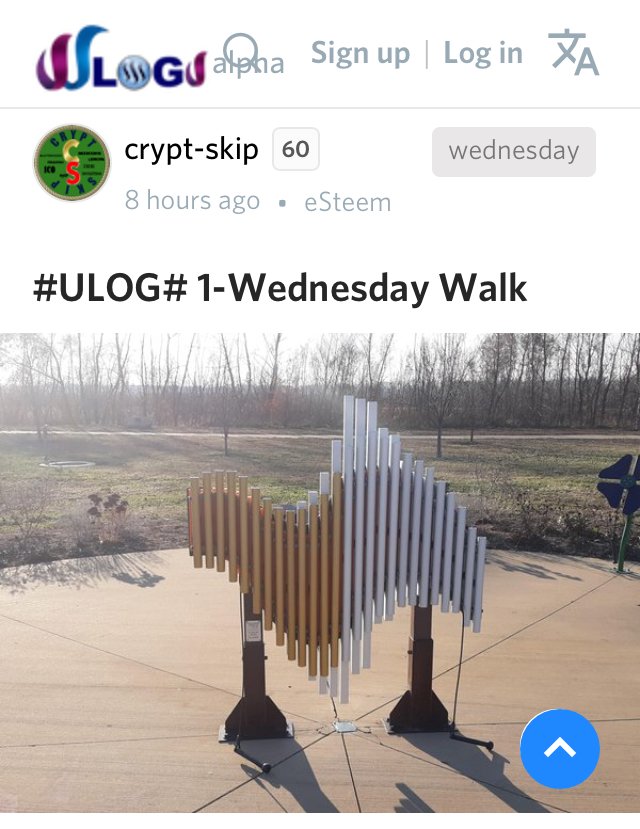 ---
Hello steem brothers and sisters, welcome to my blog, I'm grateful that you're here this beautiful day. Remember, we're here because we believe in Steem blockchain which I think if we can be able to understand what's going on here, then we can be able to relax our minds for a long term ride with Steem.
Today we're looking at ULOGS as one of the cool projects built on Steem. Recently I started on my exploratory journey on Steem world as to analyze works behind the scenes concerning the conventional understanding that most of us works with whenever Steem is mentioned.
There're many projects running already on the Steem blockchain which are already in their hundreds and one of them happen to be our topic today.
Have you ever looked at some steem blog posts from people and noticed a ulogs hashtag associated with it? Thanks, it's a hashtag like no other! And that's what we're discussing today.
Please I want use my own words here to say that Ulogs is one of the front ends which can be used to communicate with steem blockchain just like Steemit.com.
This is an initiative or a project that has our lovely friend @surpassinggoogle as it's Chief pioneer which I'll like us to read from what he has to say about Ulogs.
---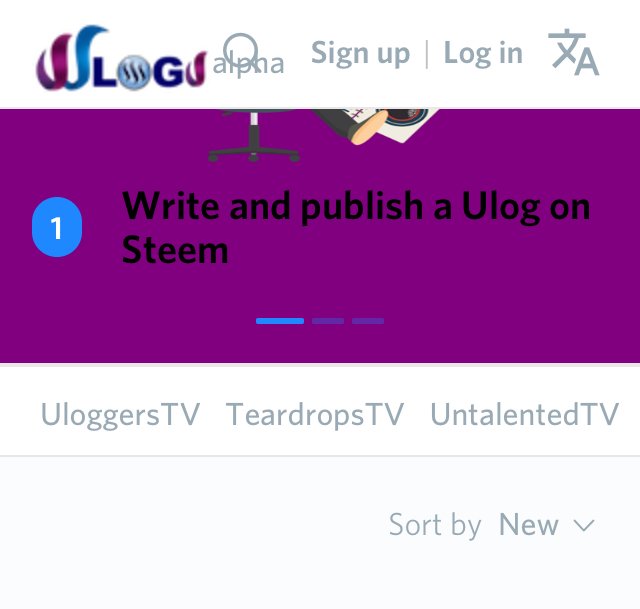 ---
How well did you know ULOGS?
Note: one of the major paradigms involved in the advent of #ulog is "to help the steem ecosystem in terms of adoption and growth, and in this regard, compliment the effort of curation bodies like steemcleaner, cheetah etc
I do regard the efforts of steemcleaners etc as "curation" as according to me, curation doesn't only involve the art of upvoting or bring content to visibility. it comprises of many activities, one being "the responsibility of ensuring that the correct or right content is brought to visibility etc".
---
Uniqueness and simplicity of Ulogs
Just like every other Steem front end which demands login informations, Ulogs can be logged into through Steemconnect, logging to Ulogs means that you're ready to meet with and to interact with blockchain-based social network of very serious minded folks and where everyone can create ULOGS, a place where everyone can become "true celebrity" (ULOGGERS), and a place or a community of "true fans" that can help you maximize your Steem potentials.
---
Other super features of Ulogs.
---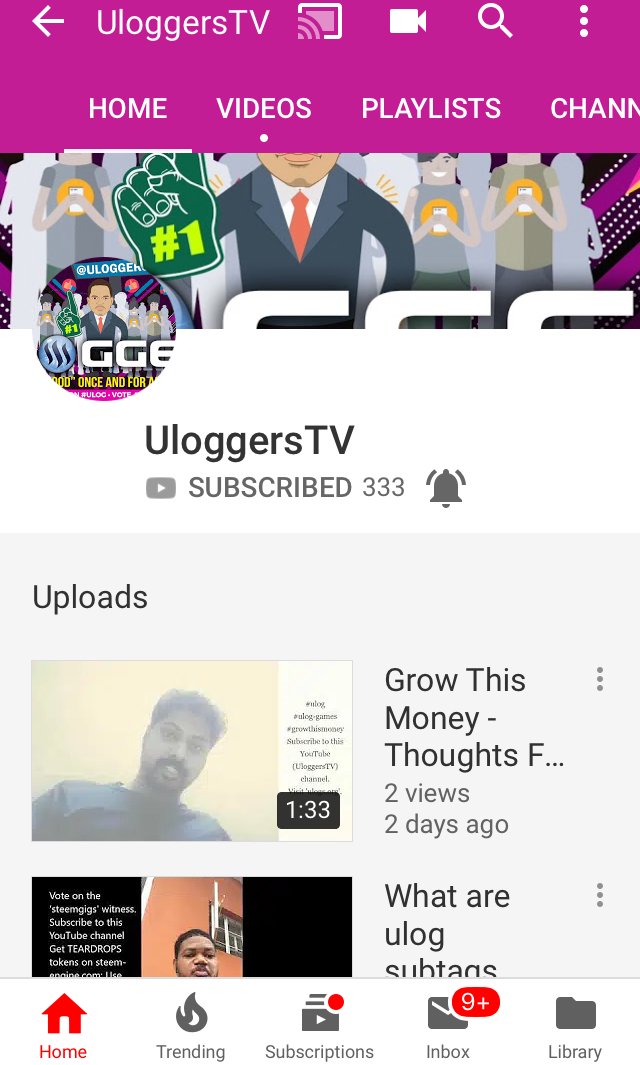 ---
Ulogs has also come with what should be considered so crucial to the growth of Steem blockchain which is called ULOGGERSTV.
It's a Youtube channel solemnly dedicated for visual knowledge of Ulogs and uloggers, it's a home for all technical know how that has to do with Ulogs and the associated Teardrops SMT Tokens which we will talk about soon.
UloggersTv was launched on the 9th of August 2018 which has already attracted thousands of viewers and hundreds of subscribers.
ULOGGERS CERTIFIED AND CURATION DYNAMICS
Human value is paramount in Ulogs, meaning that your participation in Ulogs could bring you to a place of recognition and firm whereby you can become a certified ulogger. Please let's hear what @surpassinggoogle has to say here:
More recently for #ulog and some of the other tags tied to this community, like #teardrops and #untalented, i want to apply a fresh style of curation called "fan-style curation" that involves "everyone".
#ulog is built on the model of "true celebrities" and "true fans".
This means that in the coming weeks or months, when ulogs.org alpha is announced and #ulog etc enters full-blown motion, i will apply this style of curation to all the tags that I tend to visit frequently and to a more magnified extent with the help of "certified uloggers".
Ulogs.org is built around a list of certified uloggers. Thus, our primary focus is to "grow in our number of certified uloggers (true celebrities), with the conviction that "every other thing fixes, there upon"
First stop thus, is to gather some 500 certified uloggers and grow the numbers from there.
Basically, if we apply many or everyone to curating tags as "true fans" as opposed to just moderators or selected curators, we can have more impact as curation suddenly becomes easier too, in the presence of many hands.
You can read his full article on Certified Uloggers here
Can we talk about the TeardropsTv and it's associated Tokens and purpose?
---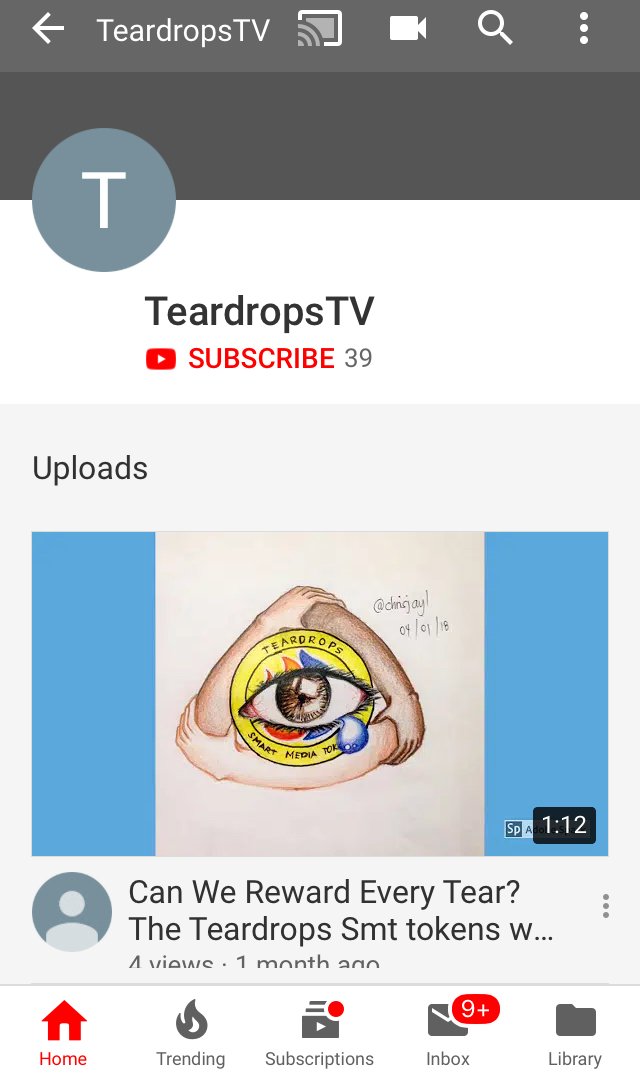 What Are Some Roles Of The Certified Users (Under The Teardrops SMT) Ecosystem Now?
For a detailed explanation for this amazing project please join @surpassinggoogle here with one of his most recent articles about Teardrops Tokens.
---
You may also like to see other Steem projects below.
---
StemQ
Q&A about Science, Tech, Engineering and Math...
APPICS
We turn Likes into Currency
Steemeum
Virtual mobile miner app and community
cXc Music
A global map of user-shared music
Steem Ocean
Rare insights and statistics into the steem eco-s…
DaieSthaiWar
Team vs Team battle game
Utopian
Empowering Open Source
Let's Eat
Restaurant & Café Review Application
Dporn
Adult Content Hosting
steemwallet
Fast, secure and open source wallet for Steem
TERADEX
DEX with free listing
BravoCoin
Earn Crypto For Writing & Rating Reviews
Scripsio
Social site respecting freedom and privacy
TIMM
Uniting experts and novices for mutual profit
Steem Slot Games
Slot games platform on Steem
Memestagram
In meme we trust
Dcontest
Daily contests
3Speak
Free Speech Video Platform
steemmonstersdb
Steem Monsters Trading Market and Stats
STEEMGIGS
Everyone has something to offer
Ulogs
Write and publish your content
The Magic Frog
Continue the story
MyDiceBot
Cross-Platform dicing bot
cupz
Provably fair multiplayer game of chance
RemindMe
Bot sending reminders
DrugWars
The drugs are virtual, but the money is real
Steemit
Social blogging platform on steem
Nextcolony
A last days space simulation RPG
Partiko
The easiest way to earn crypto
Steem Monsters
Collectible trading card game
Actifit
Rewarding your everyday activity
Busy
Next generation social and communication platform
eSteem
Blog, vote, share pictures and get paid
Steemhunt
Daily ranking for cool new products
Dlike
Share what you like - get rewarded if people likes
DTube
Video sharing with respect for its users
SteemPress
From blog to blockchain - Wordpress plugin
Share2Steem
Monetize your social networks
MinnowBooster
Steem Power delegation and post promotion markets
Smartsteem
Investment and promotion-service
DCLICK
Incentivized advertisement platform by Proof of C…..
nTOPAZ
Shine Your Light 💡
dPoll
Poll application to get feedbacks
SteemPeak
The intuitive way to experience everything Steem
Wherein
A social media payment platform
Fundition
Crowdfunding and collaboration platform
DSound
Sound Platform for audio discovery and monetizati….
TokenBB
Forums incentivized with crypto rewards
Engrave
Create your Steem powered website in a few clicks
Tasteem
Your Own Guide to Taste
Vimm
Stream your way
steem-bounty
Put a bounty on it.
Musing
Ask Questions. Write Answers. Earn Cryptocurrency.
Peak Monsters
Trading Market for Steem Monsters
trips.teem
Travel trip rewards
Steepshot
Share moments and earn coins
HashKings
Canabis farming and trading game
Steemauto
Curation Trail, Fanbase, Scheduled Posts for Steem
Steemitalia
Italian blogging platform
Steeve
AI-powered Steem interface
dlux
AR + VR social network with NFT and DEX sidechain
Magic Dice
Provably fair and transparent dice game
steemblr
Open source microblogging
moonSTEEM
Moon your steem everyday ! Instant Dividend payou…
SteemSTEM
Steem interface for STEM communication
knacksteem
A place to showcase your talent and get rewarded
Oracle-D
Building communities by finding talents and giving them full support!
DTrip
Share travel experience, meet up, get rewards.
Discutio
Debate and discussions platform
SteemNova
Space Strategy Game
coogger
Social knowledge content
Steem Ninja
Fast and efficient services for Steem
Swapsteem
Peer-to-peer Steem exchange
It's still early to join Steem now that joining STEEM is affordable for everyone!
I believe in Steem, what about you?
---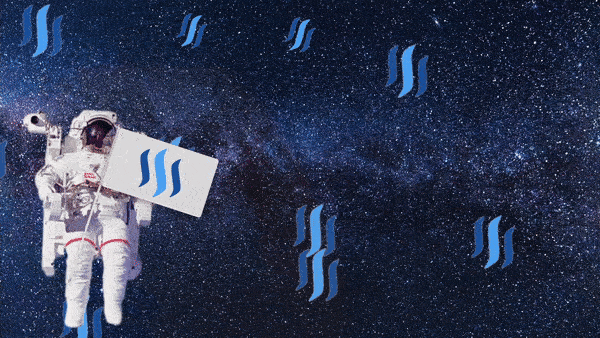 Great visionaries are already investing on #Steem!
WE ARE STEEM!