OCD Daily: Issue #345
ocd
77
3 months ago
Busy
6 min read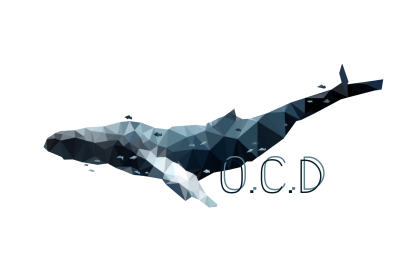 OCD DAILY - Issue #345
Welcome to the 345th issue of @OCD Daily!
Issue #345 highlights content from ten (10) Steem Content Creators! The OCD team continues its search throughout Steem to find you the undervalued gems, as provided by relatively new users.
Today our curators found ten (10) new pieces of original content! We strive to find works that are created by newer Steem users, that may not have the audience with which to share their quality content. @OCD strives to help provide that audience and intends to showcase Steem users who put in the extra effort to create creative, original content.
The @OCD nomination process
A curator will FIND a piece of work (typically from newer users). Within 24 hours that piece has been submitted from the curator to the @OCD team, curator votes are tallied, and the pieces with the most votes are included in the compilation.
We encourage you to visit these blogs and show these great Steemians your support and encouragement.
If you enjoyed their work, give them a Follow or maybe even say Hello!
All of the content chosen by our curators is undervalued, but there is always one piece that rises to the top. That piece is universally appreciated and valued by our curators making it OCD's Top Nomination of the Day.
---


Our top nomination of the day is from @vliet
You know how sometimes some corners of your house seem to be missing something? A little more personality, artistic touch or just a tiny decor to change things up a bit. @vliet felt so about her door handles. She has created an embroidered heart out of pale pink felt fabric with roses on it. She uses the bullion stitch to create the roses and includes a video she has made on how to do this particular stitch.
Curated by @m31
Embroidered Heart 1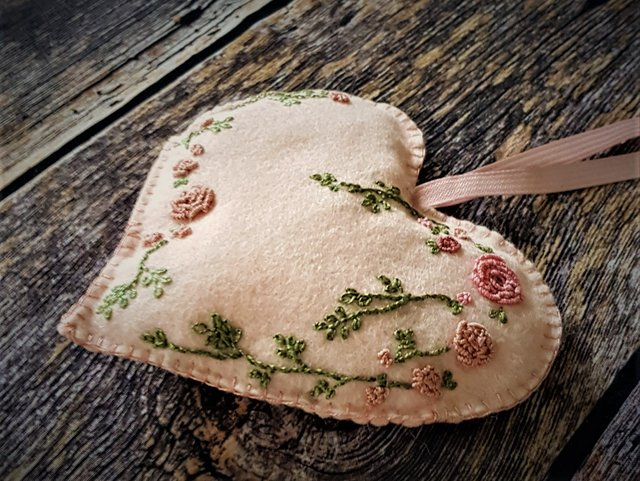 ---


Our next nomination of the day is from @zirochka
Some pictures make you want to step in a plane ASAP to witness the wonder itself. This gorgeous church on 2710 on a mountain in Georgia certainly makes me feel exactly like that. The green mountain top in front of the snowy ones certainly creates the perfect contrast for a photo expedition like this. Make sure to check out this post by @zirochka yourself, maybe the visuals become a trigger for a great fictional story...
Curated by @soyrosa
Mountain Monday in Kazbegi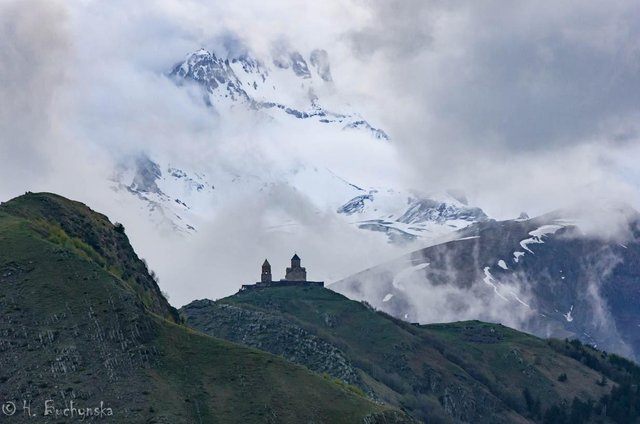 ---


Our next nomination of the day is from @missdeli
Who would have thought you can use essential oils for perfume? @missdeli shares interesting information on why should you replace your industrial perfumes. This informative post might convince you to replace your industrial perfume.
Curated by @macchiata
Using Essential Oil as perfume alternatives ~ Natural Medicine and Ecotrain Unite: The Alternative Consumer Challenge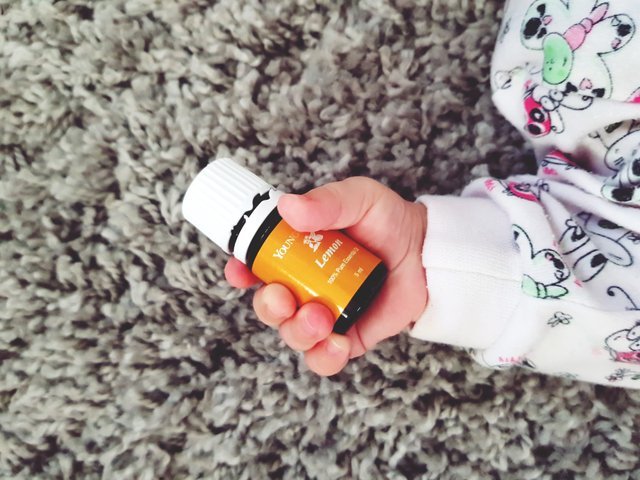 ---


Our next nomination of the day is from @jackdub
@jackdub is building a house for his family, and it is an elaborate process which requires careful planning and also involves various activities. The author shares progress details of the house construction along with pictures in the below blog.
Curated by @jznsamuel
Let's Build a House - Land, Zoning, Permits, Inspections, Foundation - Part 1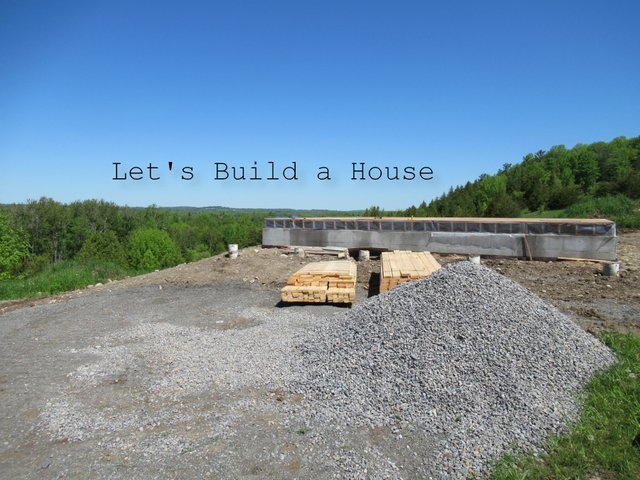 ---


Our next nomination of the day is from @yomismosoy
@yomismosoy creates a GIF animation by FireAlpaca. The animation is about a big ugly fish swallows a human which inspired by Hebrew mythology.
He describes the background of the monstrous being-Leviathan, and shows us the making process step by step.
Curated by @catwomanteresa
AND THEN LEVIATHAN SWALLOWED THE POOR JONAH--- A GIF IS MY ENTRY to the Art Explosion week 65 Theme: Mythical Creatures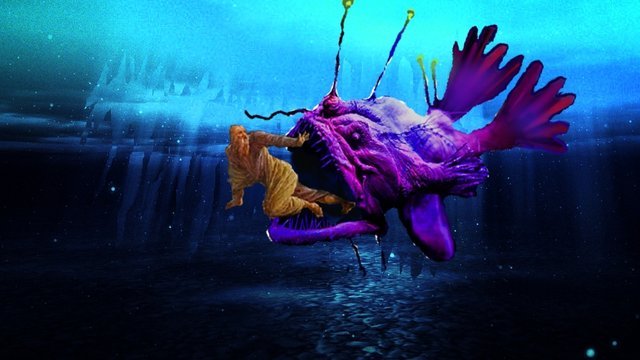 ---


Our next nomination of the day is from @sustainablyyours
Homesteader @sustainablyyours took his three year old little homesteader out on her first fishing trip. Not only did she catch and release a good sized fish her first time out, they made an unforgettable memory together, and captured it all for us to enjoy.
Curated by @randomwanderings
My Daughter Caught Her First Fish!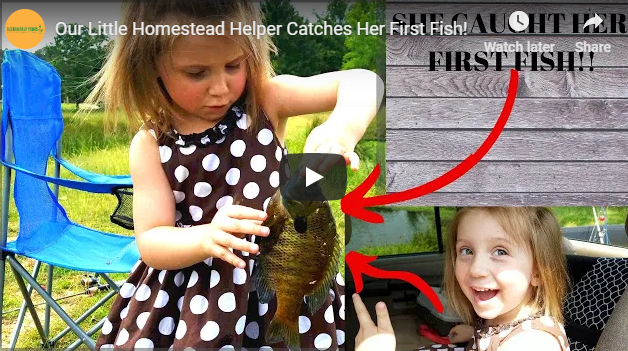 ---


Our next nomination of the day is from @the-bitcoin-dood
Spring is late arriving in the NorthEast US and all the obvious joy of taking your motorcycle out for the first real ride with it. @the-bitcoin-dood takes us along for his first ride of the year, to a neighboring state to get fireworks!
Curated by @bigtom13
ULOG: Riding Weather May Finally Be Here!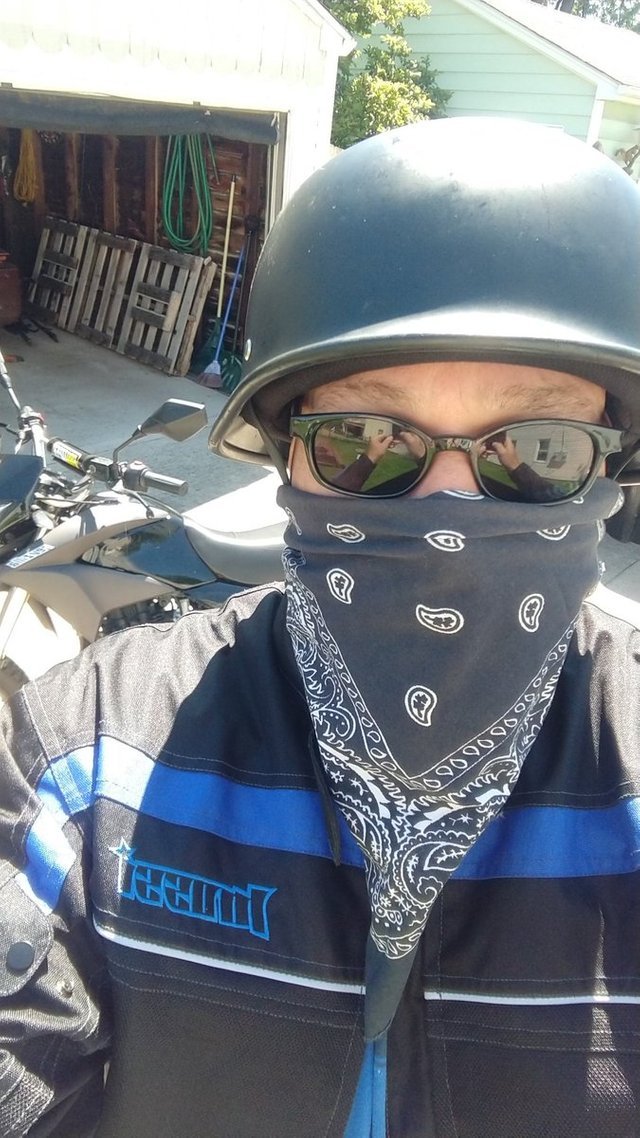 ---


Our next nomination of the day is from @ivan.atman
Ivan atman is sharing the series of loops and acapela recordings throughout June, according to his writings in previous posts - we should soon expect some full songs, and fulfil our musical need for a normal day of steemians life. Do net get confused by the title saying 9th of May :smiley: And enjoy!
Curated by @svemirac
Ableton Loop Sessions - MAY 9'th | 2019 by: @ivan.atman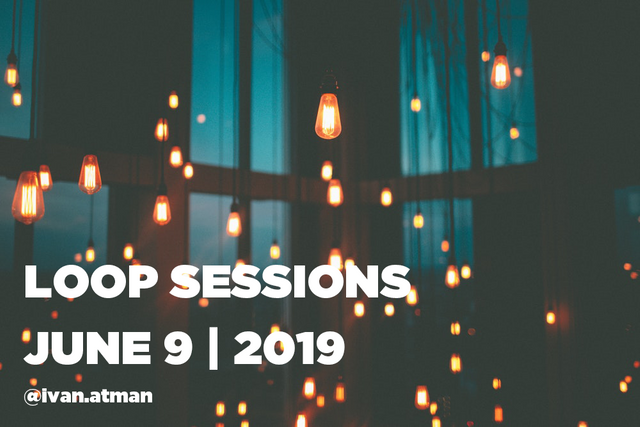 ---


Our next nomination of the day is from @dvotravels
@dvotravels is currently covering the Mexican Caribbean and this time he visited Croco-Cun, a place where one can experience nature in a unique way, exploring the natural and preserved jungle protected by the government and private entities, and at the same time, experiencing one on one with the animals who are endemic of the region.
Curated by @anomadsoul
Croco Cun Zoo Cancun Mexico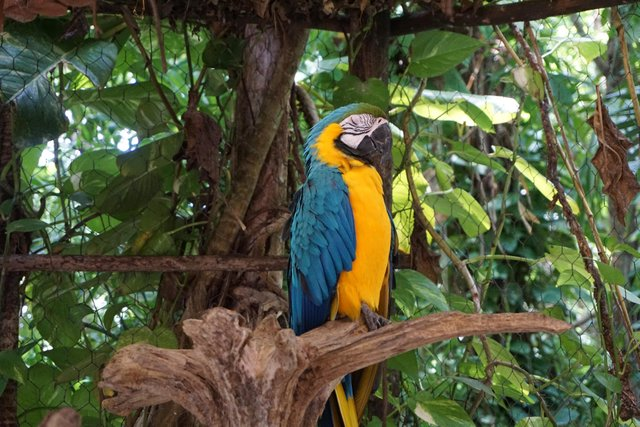 ---


Our final nomination of the day is from @pixelbites
Great gaming article, from an established gaming author on the platform, and this one brings a mixture of reviews, impressions, and completed backlogged games! Check out @pixelbites' well authored post on interesting titles, as well as for the very CURRENT and HIP topic on this year's E3 (and Keanu Reeves)! You're Breathtaking!!!
Curated by @veryspider
The Daily Backlog 112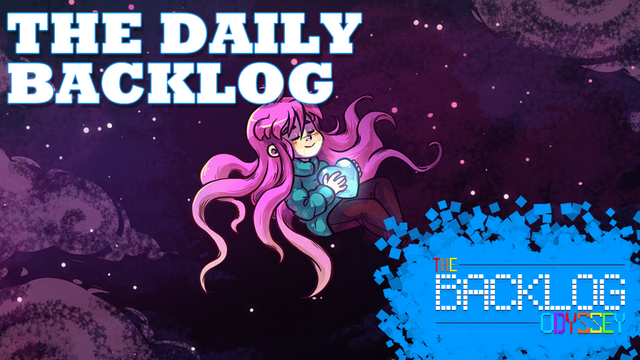 ---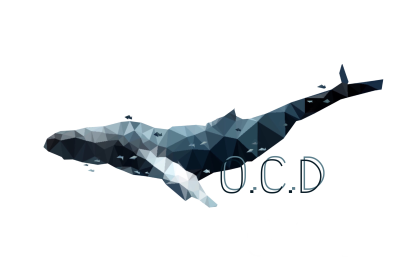 This concludes today's edition of the OCD Daily. We would like to congratulate the featured authors as well as those nominated.
We hope you were able to take away something different, fresh, and new from these posts, provided by the @ocd curators.
The OCD team would also like to thank those that strive to make a difference. As anyone can create a post but only some can create/build value.
Stop by tomorrow for another edition of OCD Daily!
Keep up the great work creating original content.
You never know when @ocd may be around :)
Today's post was authored by @randomwanderings
Know that your Resteem supports undervalued authors!



OCD Has a Steem Witness...
@OCD-Witness!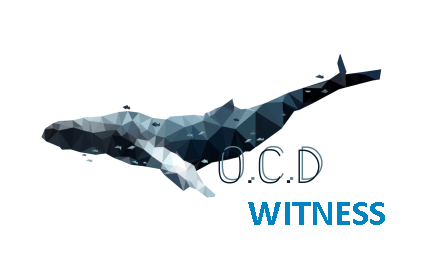 Read all about the new @OCD-Witness on @Acidyo's Announcement Post.
Whitelisted authors may use @ocdb - a non-profit distribution bot for whitelisted Steemians. Check our website for the whitelist, queue and delegation info.