My Actifit Report Card: February 10 2019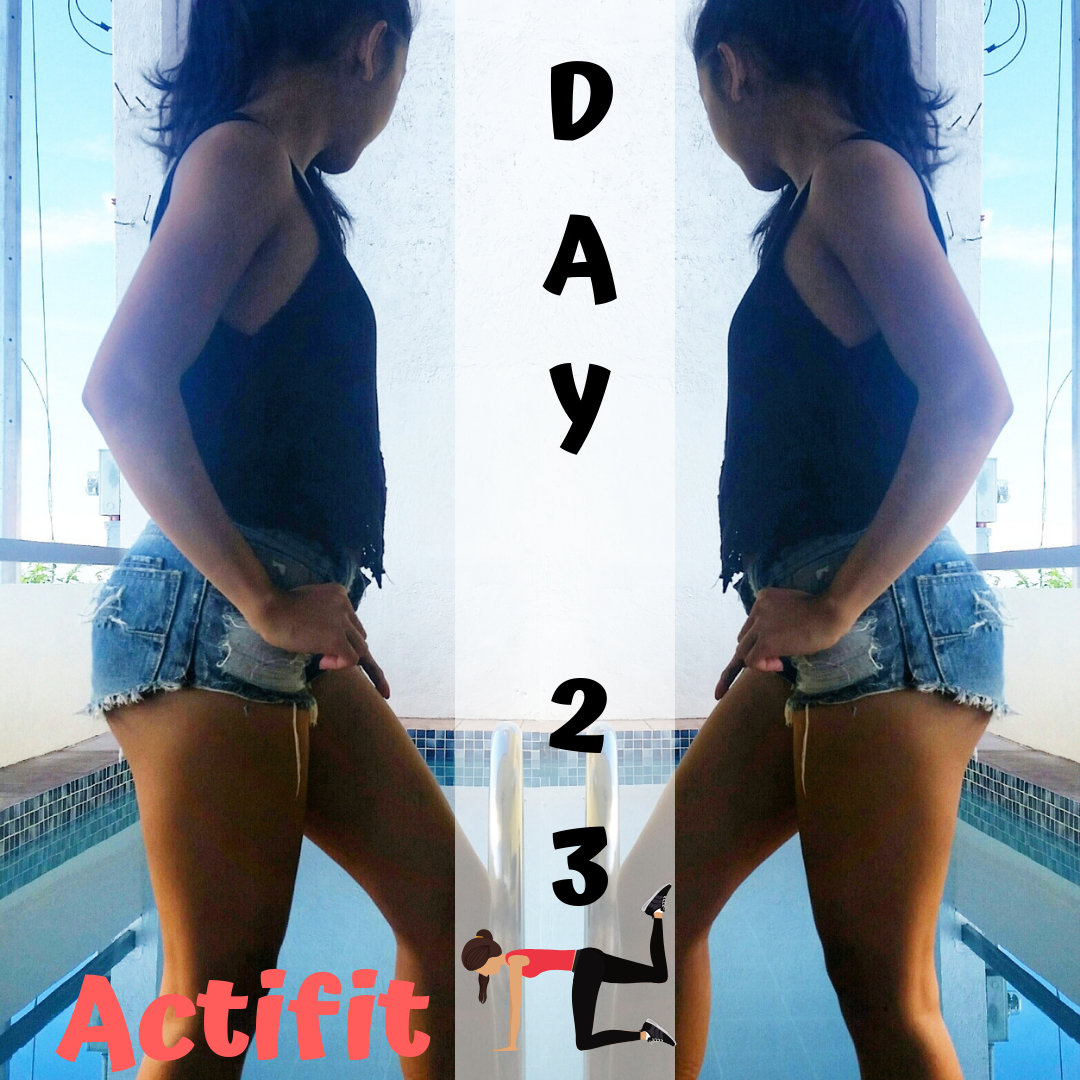 ✔️ 10 minutes Jogging on Treadmill
✔️ Stretching
✔️ Walking
✔️ Bodyweight Exercise: Glutes

Squat is not the only best workout for your glutes, there are tons of powerful workouts to tone that buttocks!
One of my favorite is the ** Bent-knee Donkey Kickback**.
Position your self on the map, hands and knees on the ground. Make sure core is tight and pulled in to support your back.
Kick one leg parallel to the ground while knee bent and foot flexed.
You'll think this workout is easy. Yes it is, at first few sets... but as you keep going, you wish you stayed in bed all day! Kidding!
First set:
50 repetition less than 10 seconds walking in between sets. Do this 4 sets on each leg.
Second set:
25 repetition less than 10 seconds leg stretching between sets. Do this 8 sets on each leg.
Less than 10 seconds rest in between sets
My personal tip:
Squeeze butt when pushing up and hold for at least 3 seconds until you feel the tightness in your glute muscles.
There are different kinds of training for muscle growth, depends on what your target is.
Today, I did focused on endurance training.
Doing more repetition and sets will help you get most of your workout when you're not using any weights.
Not taking too much rest in between your exercise will help you build endurance. They say that building endurance, your muscles will most likely be resistant to fatigue that is caused by built up lactic acid.
Concentrate on your breathing. Don't hold your breath too much! Take a deep breath when you inhale and slowly exhale.
These are things that I have learned from my own research and personal experience while training.
P.s. never forget those upbeat music! If you're like me who can never workout good without music and hate adds on Spotify. You can download some songs on your device or signed up for Spotify premium, it's worth it!
Meals
Meal#1: Salad
I had salad for lunch that I made at around 9am, also made a post about it,
"I am preparing salad with tomatoes, cucumbers, onions, olives and pan seared chicken strips. I like to make my post workout meal ahead of time because I know I will be starving after, specially not having breakfast."
... you can read more here.
I like to eat my veggies first before eating a lot of protein and some carbs (at least when I'm have veggie at home).
Meal #2: Burger without the bun!
I cooked two burger patties, (just ground beef with salt and pepper) put some cheese and wrapped with lettuce. I didn't intend to make a car less burger coz it's not called a burger without the buns! 😜 I'm just didn't have any burger buns at home. Hahaha!
Meal #3: Simple Tuna Salad
Yes, I said simple because I didn't make it complicated this time than I used to. I use canned tuna in water so it's no sodium or zero sodium? Am not sure coz I already threw the canned away. (Sorry am still hungry while writing this 😂)
I added mayo, ground pepper, and onions. No salt because the mayo has an added salt. Lettuce and wheat bread. Done!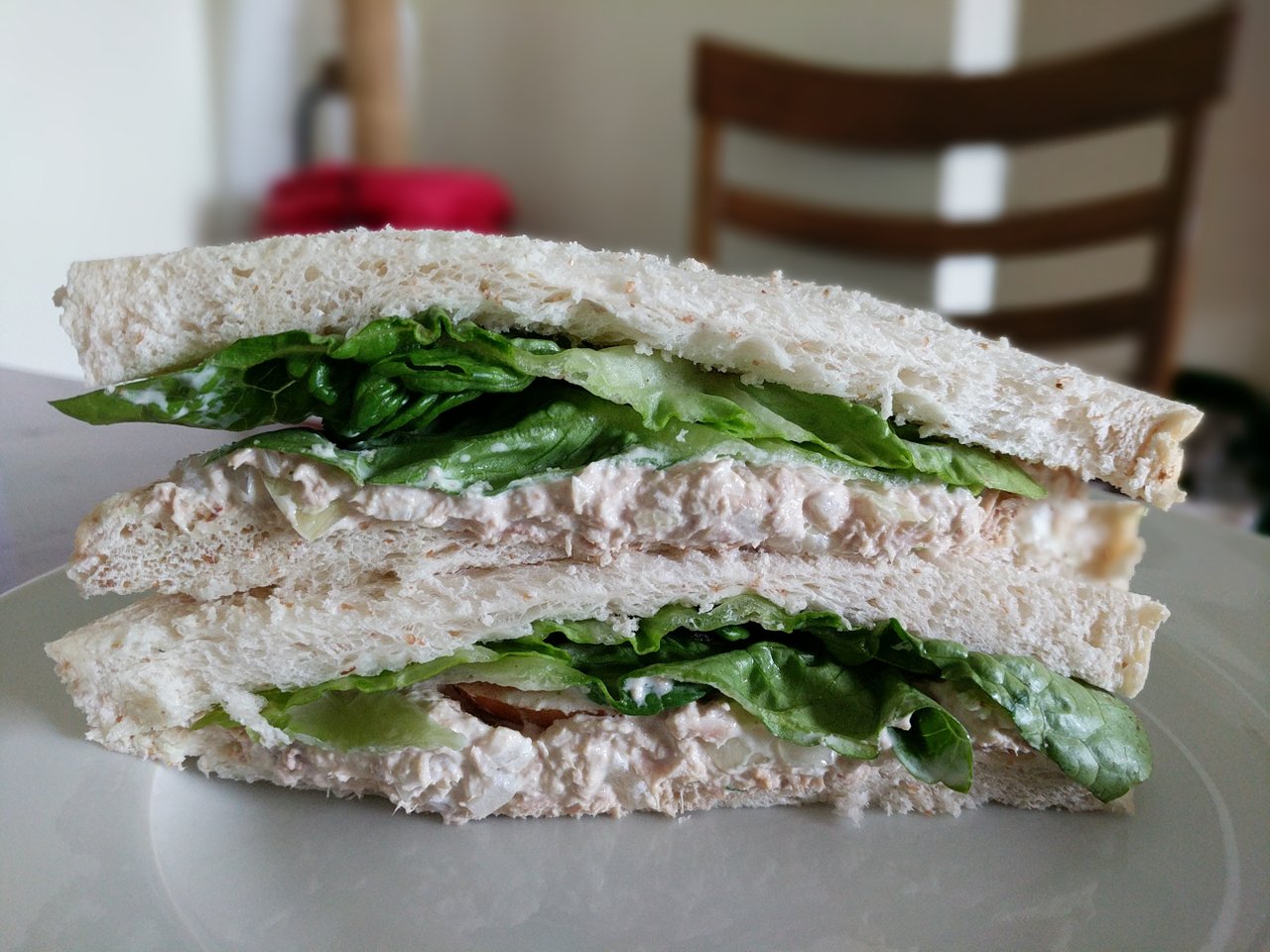 Oh before I forget, it used a stick to hold the sandwiches together. Thanks to @britanyandjose for the tip, now am less messy. 😉😁
My salad and burger patties were gone before I remember to take a photo because I was 'starving-marvin' 😂.
I think am going to have stake for dinner and we'll get an ice cream for movie night! 😄
How about you, how's your Sunday?
Xoxo, Gilaine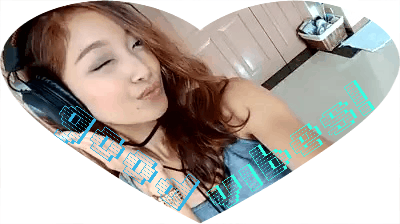 Connect with me, just click the gif above.

Join the @actifit community and get an upvote!!!
Select Log in, if you're a current steemit user

Want to get more upvotes? Join @Partiko, The Innovative Mobile Steem App plus, get 3,000 free tokens and earn unlimited tokens from referrals! Partiko points can be converted to Steem money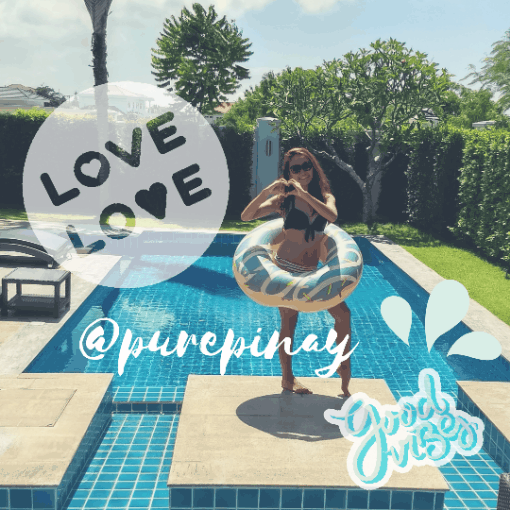 11970

Daily Activity, Treadmill, Walking