Must Try Chili Recipe!
Hello, Steemians!
I have another super easy recipe for all of you, this dish loaded with deliciousness and could easily become one of your family favorite!
You can serve this with a warm tortilla, any bread or even just eat it plain, it's really up to you. As for me, I like to eat it plain if am trying to eat low carbs but if am not, I like to have it on a soft tortilla and make a taco with it and drop biscuit or really any bread, it's good with almost everything! In this photo, I have cornbread on the side, that I put in the cast-iron and baked in the oven. It was sooooo good with the chili too (pinky swear!) but if you are concerned about your weight, I suggest to serve this plain or at least a tortilla since it has fewer carbs if you only consume one piece.
You'll notice I use 8 big garlic cloves in this recipe, most recipes only uses 3, why is it? Why are people so afraid of using more than 3 garlic? Gosh, I swear, I never get satisfied with just three garlic, they're so good and bring aroma t the dish. So don't be cheap with the garlic, okay!
This recipe is super easy but will just need your patient since we have to slow cook the dish but trust me it'll be al worth it! ;)
Ingredients:
1 lb 80% lean ground beef
30 - 45 oz can of kidney beans
1 big red bell pepper, chopped (seeds removed)
8 big garlic cloves, minced
1 medium yellow onion, diced
1 cup beef broth ( or 1 beef broth cube in 1 cup of hot water)
15 oz can diced tomatoes
15 oz tomato sauce
3 tablespoons tomato paste
1 tablespoon brown sugar
1 tablespoon ground black pepper
1 tablespoon chili powder
1 teaspoon paprika
1 tablespoon oregano
salt (if still needed)
Instructions:
Cook beef and onion in a big skillet over high-medium heat until beef is a little brown
Add garlic and red bell pepper, stir for another two minutes
Add beans and the rest of the ingredients, stir well
Cover and simmer for two hours over low heat. Stirring occasionally
Serve and enjoy! ;)
Check out my recent recipe blogs:

Do you have any recipe to share? Join the contest now!
Contest: Share a recipe & get a chance to win an upvote every day for a week! (Vote depends on the quality of the content)
Rules:
One entry per steemian.
Paste the link of your recipe blog under comment box (eligible entry: only blog that has been created before the payout date of your post)
Tag another Steemian who might be interested in joining the contest
Resteem this post
Check Count Down to know when the contest ends.
If you reached this far, I appreciate your time reading, it means a lot to me since not everyone reads the full content and it takes time and draining to write a full blog.
Stay tuned for more recipes!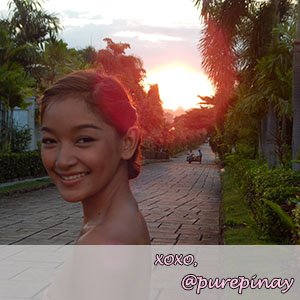 ---
More Recipes For You:
---