Salt Baked Chicken Thighs And Boiled Potatoes
These easy crispy baked chicken thighs are one of my favorite go-to meal when am craving something crispy but opting for deep fried. With just one ingredient, you'll be surprised how incredibly delicious these thighs are. It's super simple to make, yet it's yummy and so tender that the meat will just fall apart on you!
The temperatures of ovens are not exactly the same, so if your oven gets extremely hot, you might have to bake the chicken for lesser time.
Remember, always have the poultry on room temperature before cooking it. It's best to leave on the counter covered before you start preparing the dish.
Pair it with boiled potatoes with some butter and you'll have the perfect meal for the weeknight!
Ingredients:
1 pound chicken thighs
Lots of Salt
Boiled Potatoes:
3 large potatoes, cut into cubes
1/2 tablespoon salt
unsalted butter
some parsley (garnish)
Instructions:
Using a paper towel, dry the chicken thighs
Rub kosher salt all over each thigh (about a teaspoon)
Put chicken thighs on a cooling rack over a tray and let sit in the fridge for at least an hour
Pull out the chicken 15 minutes before baking and let it rest to room temperature
Preheat the oven to 230-degree celsius
Pat again chicken with paper towels before baking
Bake skin side down for 20 minutes and flip other side and bake for another 10 minutes
Let meat rest for at least three - five minutes before serving
You can sprinkle some black peppers but it's optional
For the potatoes:
Start boiling the potatoes when you start baking the last batch of the chicken thighs
Just simply boil the potatoes in water and some salt! ;D I usually boil the potatoes 20-30 minutes.
Since potatoes don't change it's color when it's cooked, use a fork to test if potatoes are done.
Drain liquid and transfer to a plate, and put some butter on top while potatoes are still warm
Serve with the chicken thighs and enjoy! ;)

Check out my recent recipe blogs:

Do you have any recipe to share? Join the contest now!
Contest: Share a recipe & get a chance to win an upvote every day for a week! (Vote depends on the quality of the content)
Rules:
One entry per steemian.
Paste the link of your recipe blog under comment box (eligible entry: only blog that has been created before the payout date of your post)
Tag another Steemian who might be interested in joining the contest
Resteem this post
Check Count Down to know when the contest ends.
If you reached this far, I appreciate your time reading, it means a lot to me since not everyone reads the full content and it takes time and draining to write a full blog.
Stay tuned for more recipes!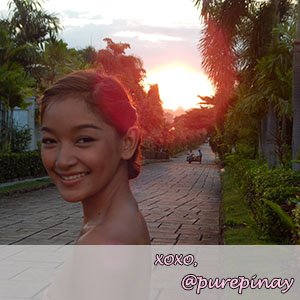 ---
More Recipes For You:
---