Super Easy Homemade Dill Pickles
Why buy pickles if you can make it? Why make it if you can buy one ready to eat? For me, it's simple, it's fun to make it at home and I don't have to worry what it's my food. I am obsessed with pickles, I even drink the juice out of the 32 oz jar especially after my workout, it's a good source of electrolytes they say.
One day, I was snacking some pickles and I noticed the jar was almost empty, oh no... it's an emergency. So then I thought, maybe I should make one! I looked up some recipes online o how to make quick pickles, and I was surprised how simple it is to make one. The next day I went to the grocery and got all the stuff I needed.
Most recipes use white vinegar but I looked up online, you can also use apple cider vinegar. I like using apple cider because of the health benefit and the fruity flavor from the fermented apple.
When choosing the cucumbers, I like to buy the Japanese cucumbers because it has an extra crunch compared to the regular cucumbers I always buy for salad. However, you're being thrifty, you can get the regular cucumbers but pick the smaller and bright green ones.
It's always best to use the fresh vegetables and if you're going to use cucumbers don't forget to remove the blossom end to prevent pickle softening. You can also pickle veggies like carrots, green beans, tomatoes, and many others.
For this one, I added some carrots to some of the jars just to see how they come out and they're yummy and crunchy!
Ingredients for each 32 oz jar:
1/2 pound of any fresh vegetables
2 big cloves garlic, crushed and peeled
1/8 teaspoon black peppercorns
a handful fresh dill
1/8 teaspoon sugar
1/4 teaspoon red pepper flakes
1/2 cup apple cider vinegar
1 cup warm water
1/8 teaspoon salt
Instructions:
Wash the vegetables well and pat with a dry towel
Slice the veggies
Add all the ingredients in an airtight jar, make sure there's enough liquid to cover the veggies. Cover and shake for few seconds.
Save in the fridge
Pickles can be served as early as three days and can be good for up to 4 weeks.
Check out my recent recipe blogs:

Do you have any recipe to share? Join the contest now!
Contest: Share a recipe & get a chance to win an upvote every day for a week! (Vote depends on the quality of the content)
Rules:
One entry per steemian.
Paste the link of your recipe blog under comment box (eligible entry: only blog that has been created before the payout date of your post)
Tag another Steemian who might be interested in joining the contest
Resteem this post
Check Count Down to know when the contest ends.
If you reached this far, I appreciate your time reading, it means a lot to me since not everyone reads the full content and it takes time and draining to write a full blog.
Stay tuned for more recipes!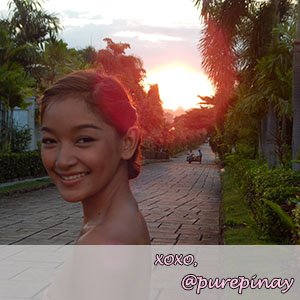 ---
More Recipes For You:
---