Super Tasty Sloppy Joe!
I first discovered this dish when I watched some shows on food network. I so love this show, it inspires me to cook, learn more about different ingredients and food that I haven't even heard of, most of the time it blows my mind off! I am not a chef, nor went to any culinary school, but they can cook, I can too! ;p Practice makes perfect right? Maybe after 1000x attempt! bwahaha!
Here in the Philippines, you'll never see any restaurants serving sloppy joe, not that I know of. It's a foreign food if I serve this to my family and friends they would probably ask me where the pasta noodles are because it's quite similar to making spaghetti sauce. Except, this sauce, you put in a bun. when it comes to the flavor, it has more barbecue flavor in it from the mustard, Worcestershire, and ketchup.
This is my first attempt of making sloppy joe and if I have to correct some things here, it would be adding some extra cheese and toasting the bun with butter... also a bowl of crisp! On the bight side, the flavor came out very good.
I will definitely make this again and if you haven't had sloppy joe before, oh boy, you're missing out, so what are you waiting for? Make this at home, share it with your friends and family.
And btw, you can make a big batch of this and freeze it and have sloppy joe all year long! Kidding! In a serious note, this is perfect for a big casual party.
Ingredients:
1 lb ground beef (80% lean)
5 cloves garlic, minced
1 big red bell pepper, minced
1 big yellow onion, minced
half beef broth cube
1/4 cup water hot water to melt the broth cube
1/4 cup ketchup
1 cup tomato sauce tomato sauce
2 tablespoons tomato paste
1 teaspoon Worcestershire sauce
1 teaspoon yellow mustard
2 tablespoon EVOO (extra virgin olive oil)
1 tablespoon sugar
1/2 teaspoon chili powder
1/4 teaspoon ground black pepper
a sprinkle of salt (if needed)
buns
butter to toast the buns
Instructions:
Heat a large skillet over medium-high heat and add 1 tablespoon of EVOO.
Immediately stir onion and beef and spread around the pan so the meat doesn't crumble. Cook until slightly brown, about four minutes then, drain any liquid. Transfer to a big bowl.
Using the same pan, heat up another 1 tablespoon of oil and add bell pepper and garlic. Stir for about 30 seconds. Add the beef back to the pan.
Melt the broth in the hot water and pour in the pan
Add the rest of the ingredients and stir well
Simmer for 25 minutes and stir occasionally
Serve over a toasted-buttered bun
Add grated cheese (optional)
Enjoy! ;)

Check out my recent recipe blogs:

Do you have any recipe to share? Join the contest now!
Contest: Share a recipe & get a chance to win an upvote every day for a week! (Vote depends on the quality of the content)
Rules:
One entry per steemian.
Paste the link of your recipe blog under comment box (eligible entry: only blog that has been created before the payout date of your post)
Tag another Steemian who might be interested in joining the contest
Resteem this post
Check Count Down to know when the contest ends.
If you reached this far, I appreciate your time reading, it means a lot to me since not everyone reads the full content and it takes time and draining to write a full blog.
Stay tuned for more recipes!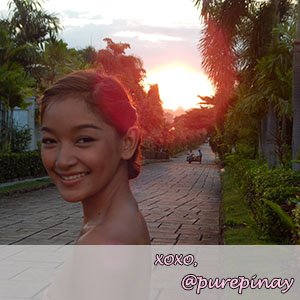 ---
More Recipes For You:
---