Our artist who we loved ..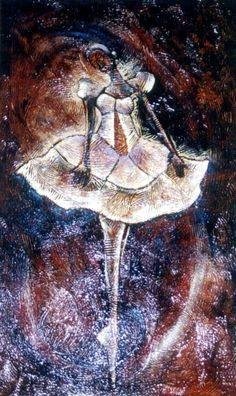 The artist remains a human being, although we want him to be a light, a path, a hope ... He sows joy when he applies despair and misery, presents the rose, even if his veins are bloodied, and shed blood ... Look at the artist as a savior ... and many of our artists have won love Millions ... After planting the smile ... Until the last seconds of his life, the tikota, that boy, who put death under his armpit in the morning, without being aware of the people, remained the artist Hisham planting smiles and pain get him ...
The artist remains a human being, although we want him to love the homeland more than us, fear him more than us, and his chest is exposed in the front ... I was struck by shock and astonishment after reading the famous adoration of Professor Rashid Nini, the fact that the words provoked me like The problem of those who have their pockets and their money reserves here, their minds and their souls there ... in America, Canada, France and Spain .... These are one of the truly talented artists, bringing together millions in his works of art and poetry, most recently the role of Professor Kassida, Which has resulted in 400 million Moroccan centimes League rather than to stay here, the real place ... Our artist is determined to hallowed be sent in hard currency to Alkenda to complete the property there ..... This is an art ...
What is the difference between Professor Kaseida and all these wealthy people, who feel that they are among us hated, as if we were outcasts, or as if this homeland, for the sake of the drowning.
I will look at Mr. Kaseida's slips, but from another angle ... the believer is laughing at the hole once ...


Steem on,
rawanebadre !
If you have any suggestion or any problem please leave me a comment below or contact rawanebadre at teammorocco Discord server, thanks .
● Discord

if you need more upvote and followers !! upvote and follower exchange system for steemit.com I signed up and it seems to work pretty well.