Yes!! I Did It!!!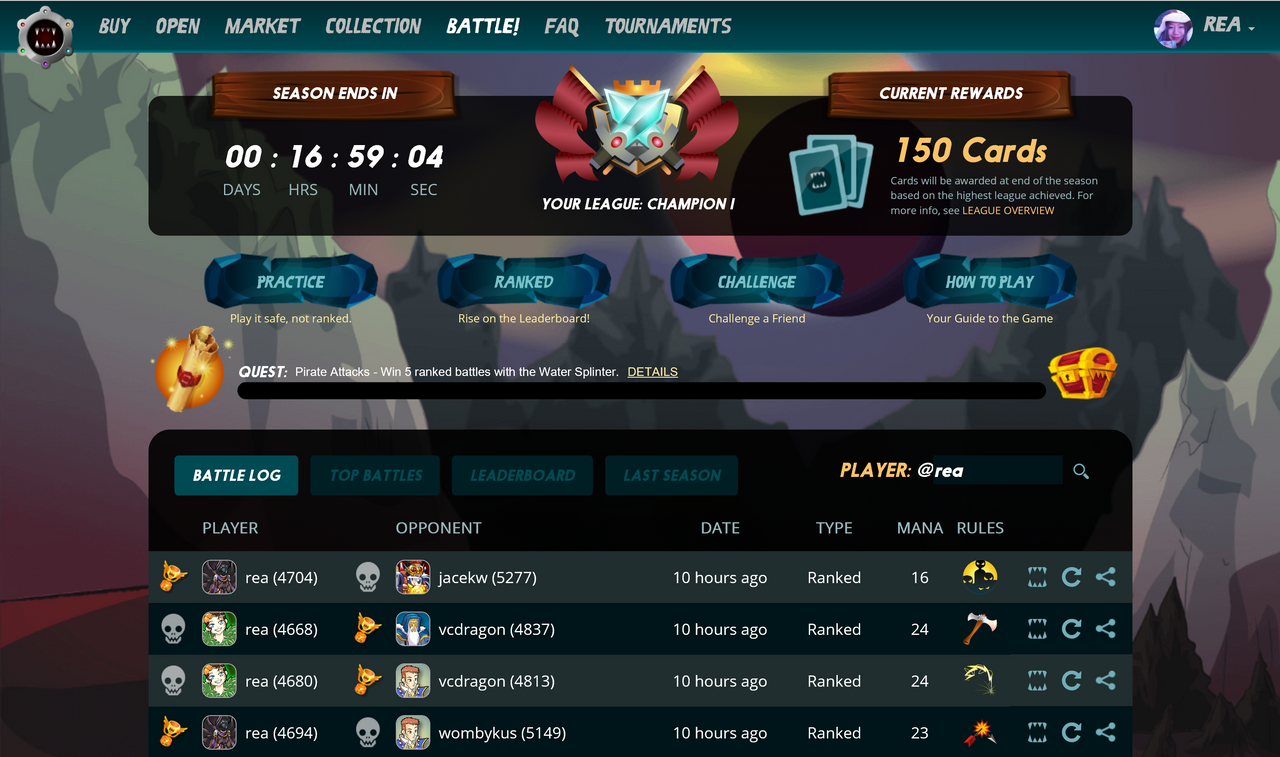 ---
It is getting close to the end of season on"Steem Monsters". The battlefield is pretty intense as everyone is fighting hard to achieve the highest league position so as to get their hands on those free cards. Up to 150 if you're good enough!
I started participating in the league battles from last season and eventually climbed up to a Champion III placing with 80 cards as reward. This season I fought hard especially during the last week and got myself all the way to Champion I, hooray!!
I was over the moon when that happened last night. It was such an amazing feeling to be in the top league position for the first time. Congrats to all the other players who made it too!
I am super excited for my card opening tomorrow. So stay in tuned!