ULOG #20 - Stuffed Butternut Squash
Stuffed Butternut Squash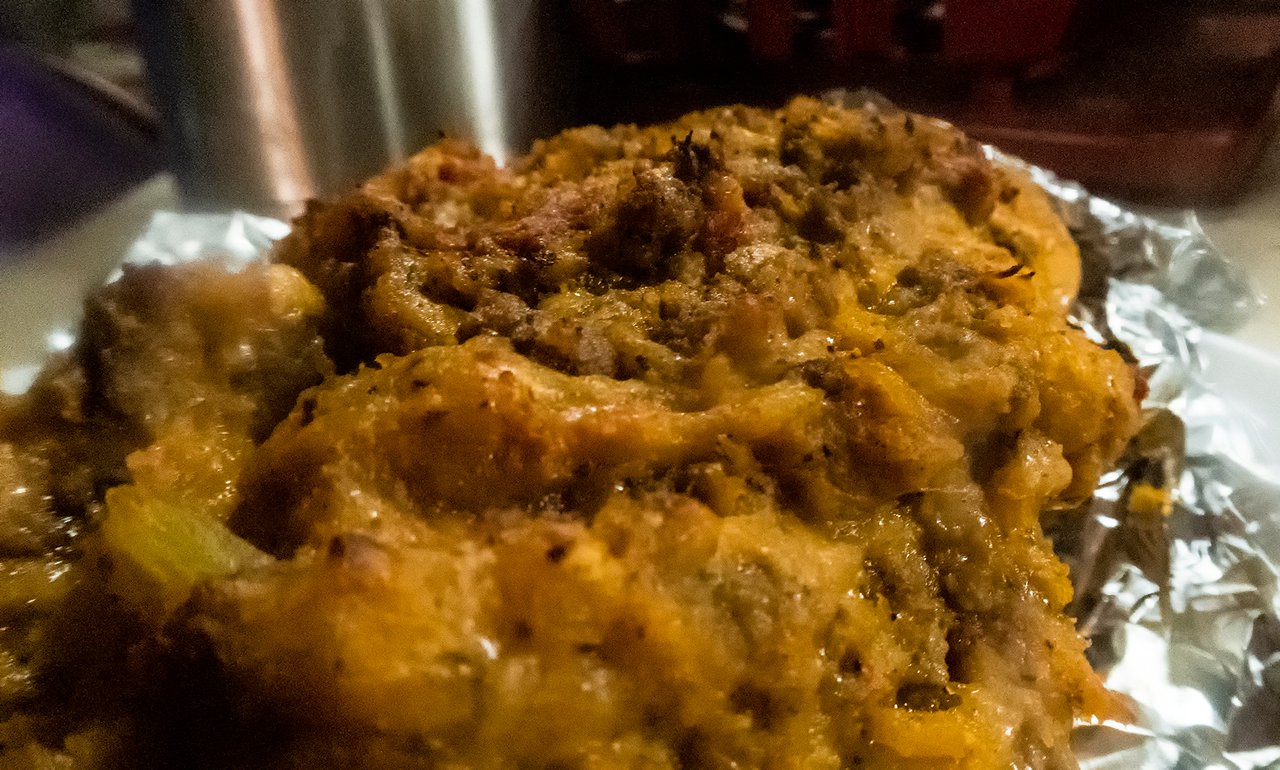 Stuffed squash is one of my faves! It's fairly easy to prepare, although it does take a bit of time to cook. This is what I made for dinner last night.
I started out with a medium sized butternut squash, which I cut in half lengthwise and removed the seeds.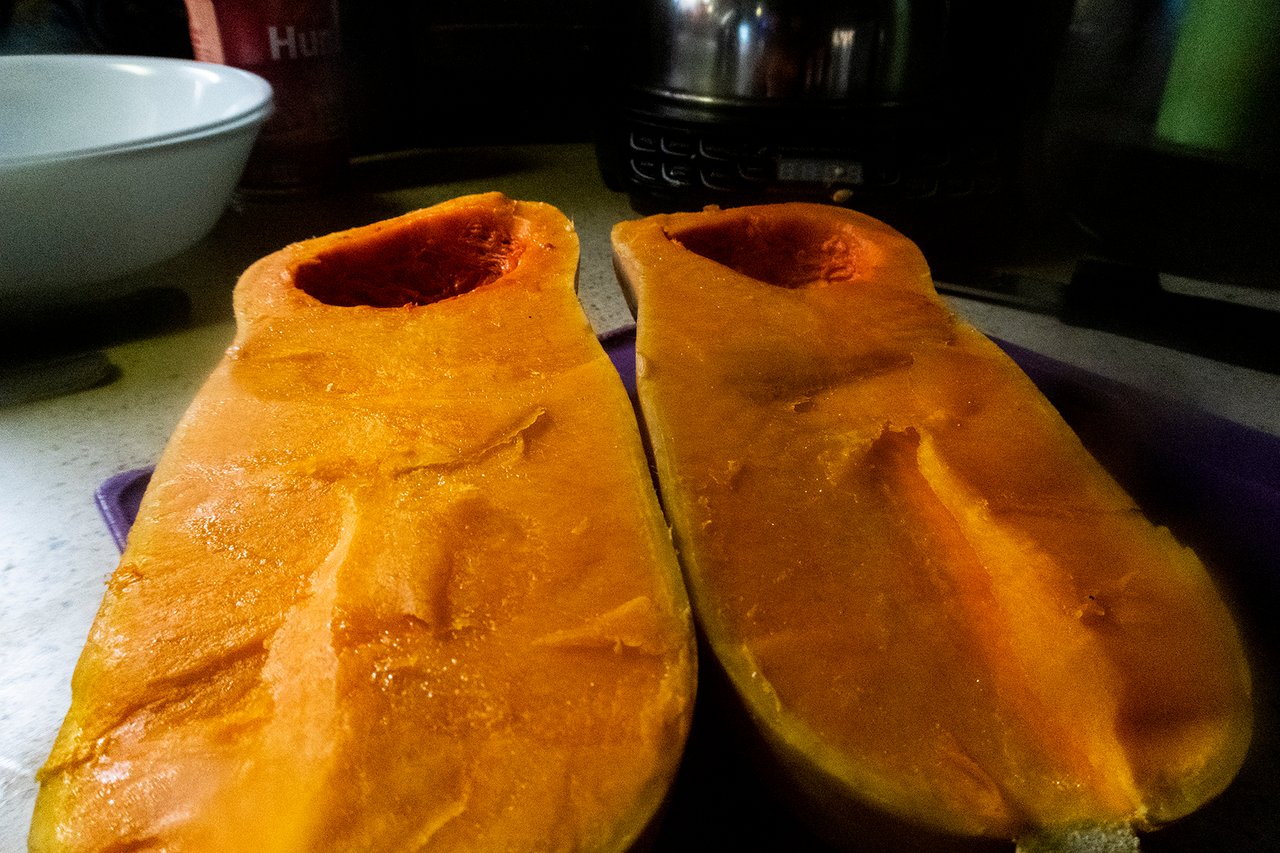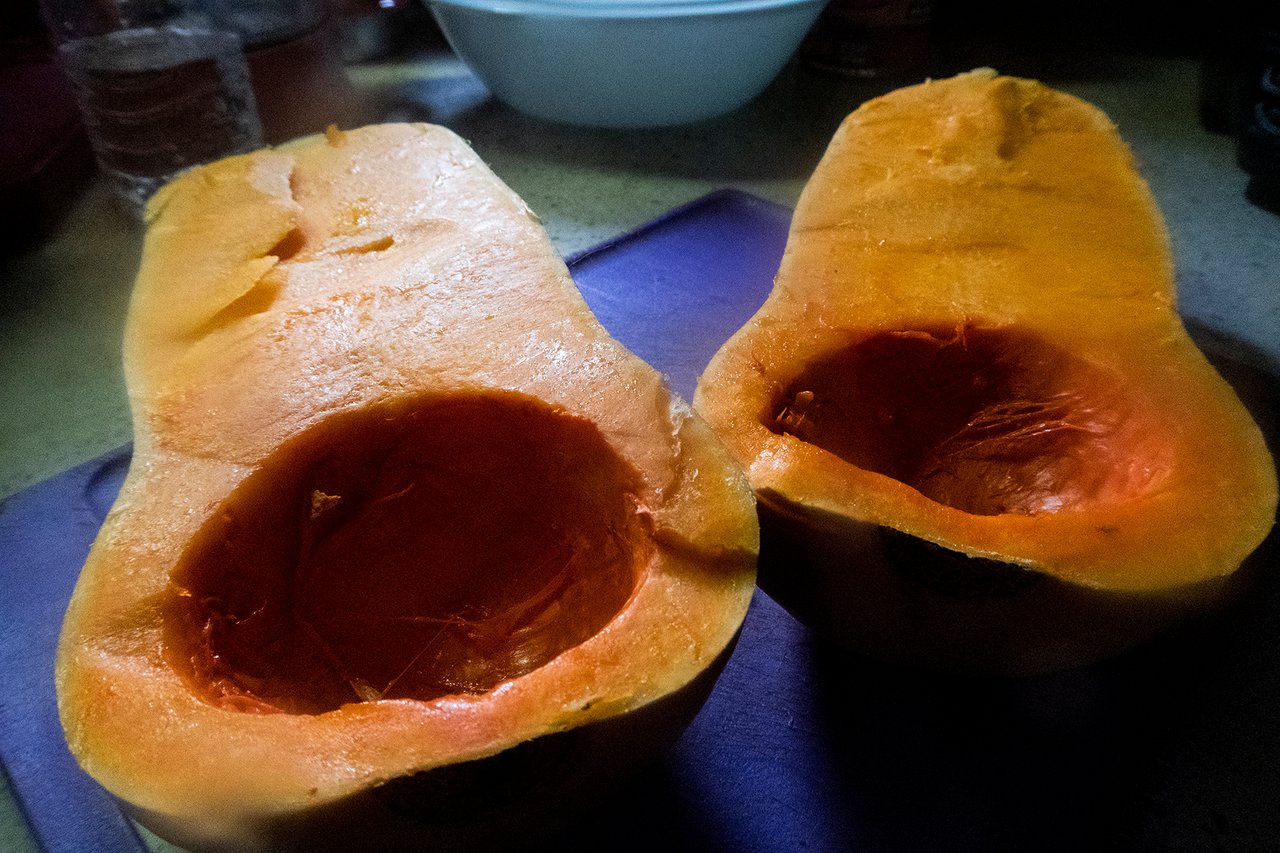 I then wrapped each half in aluminum foil with about a tablespoon of water and baked them for 45 minutes at 375F.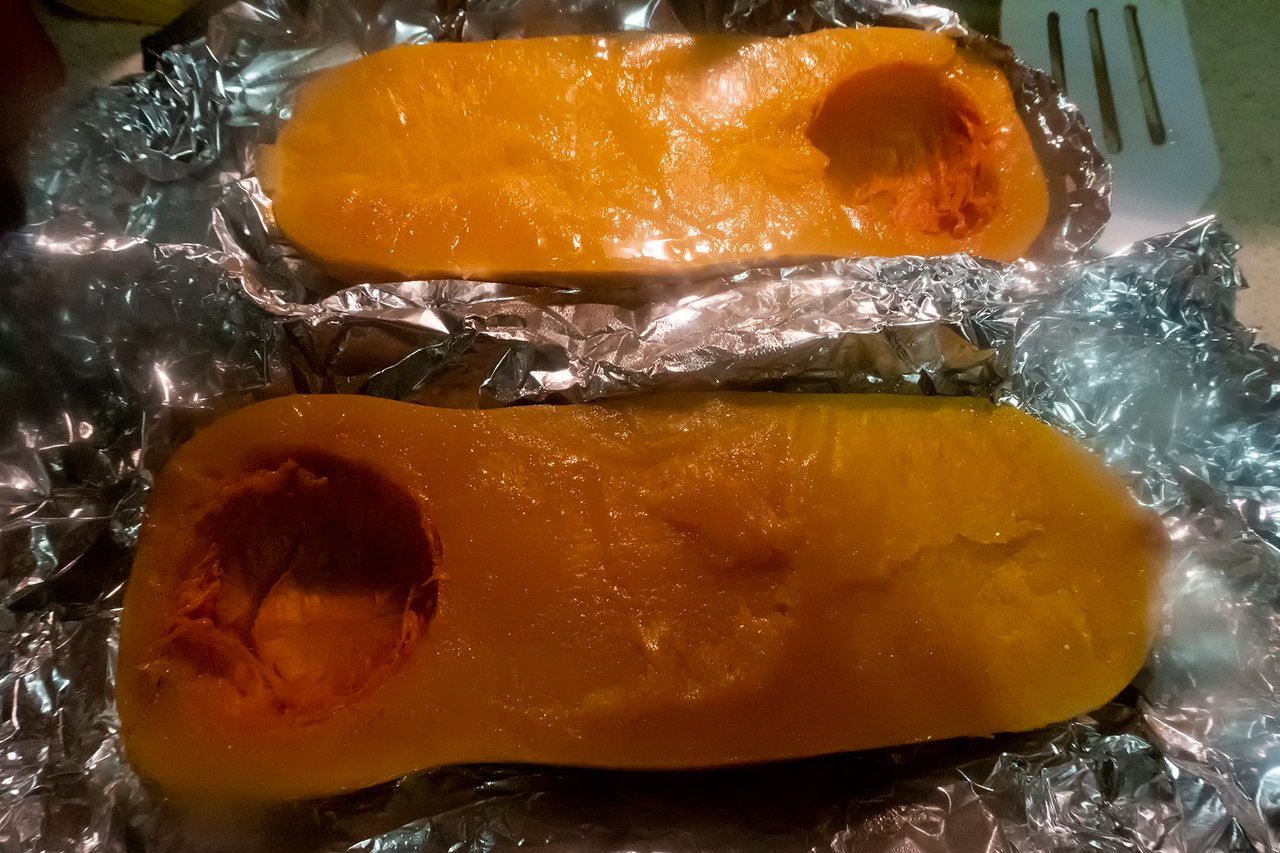 Meanwhile, I put together the stuffing.
For the stuffing I used:


1 lb ground pork
1 shallot minced
1 can diced tomatoes
1/2 cup panko crumbs
1 cup sharp cheddar shredded
tumeric
sumac
salt

I browned the pork in a medium skillet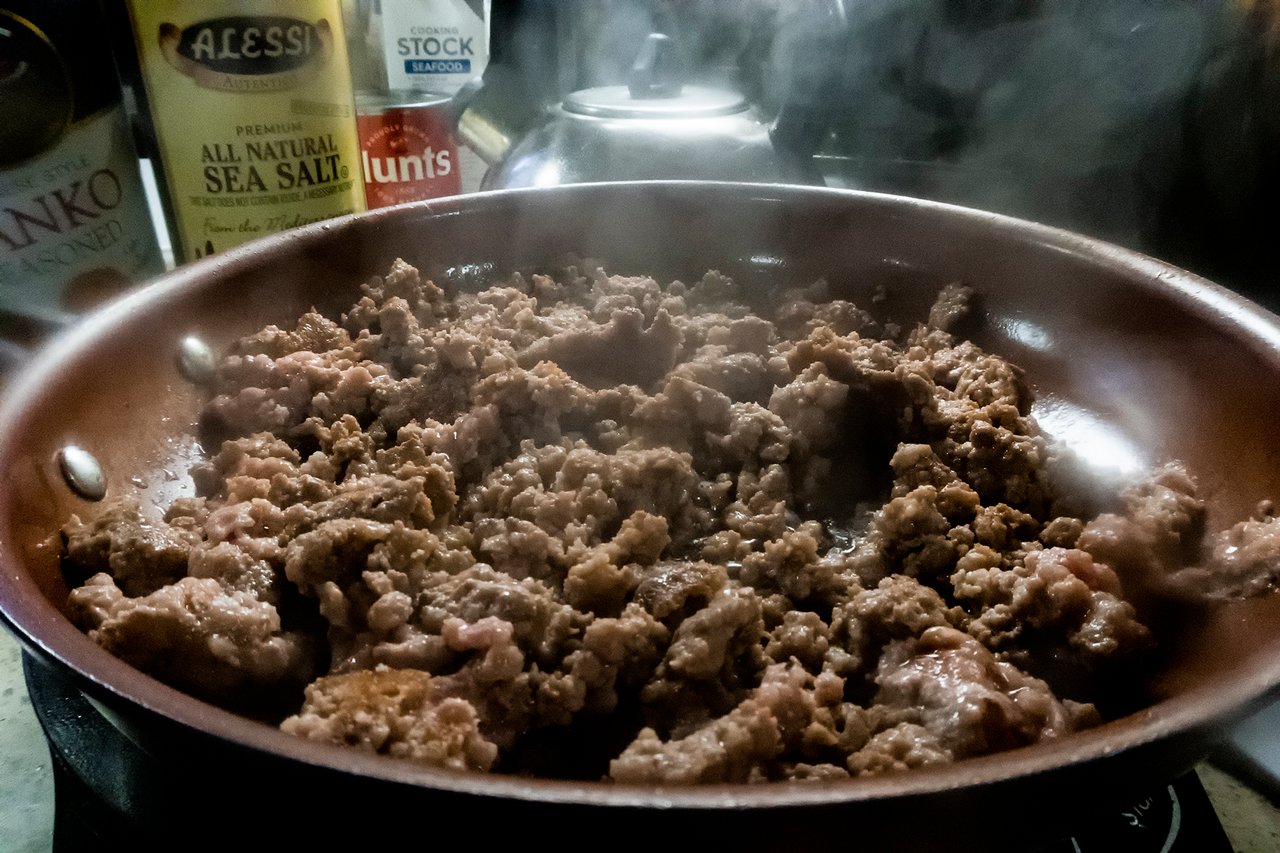 I minced the shallot and added it to the skillet.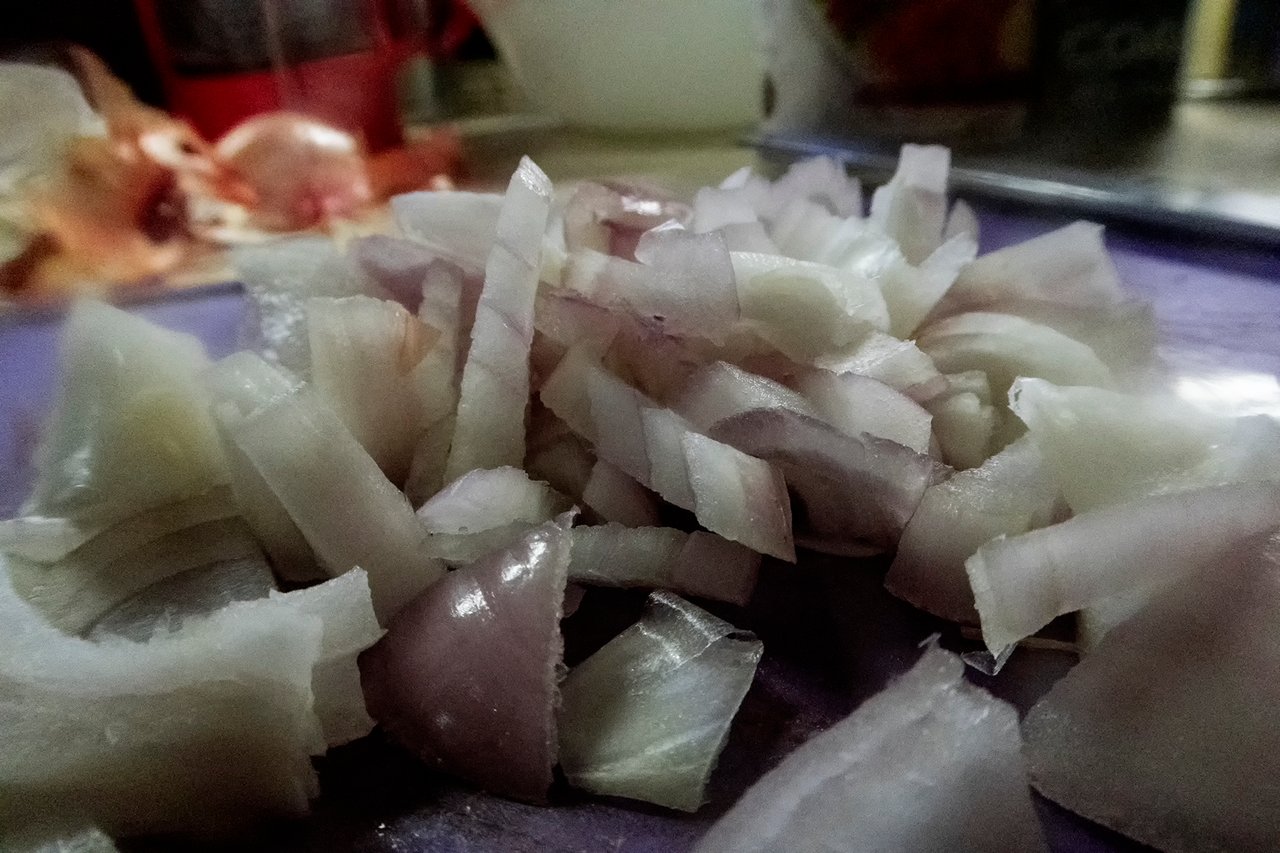 Once the meat was browned and the shallot was transparent, I added the tomatoes.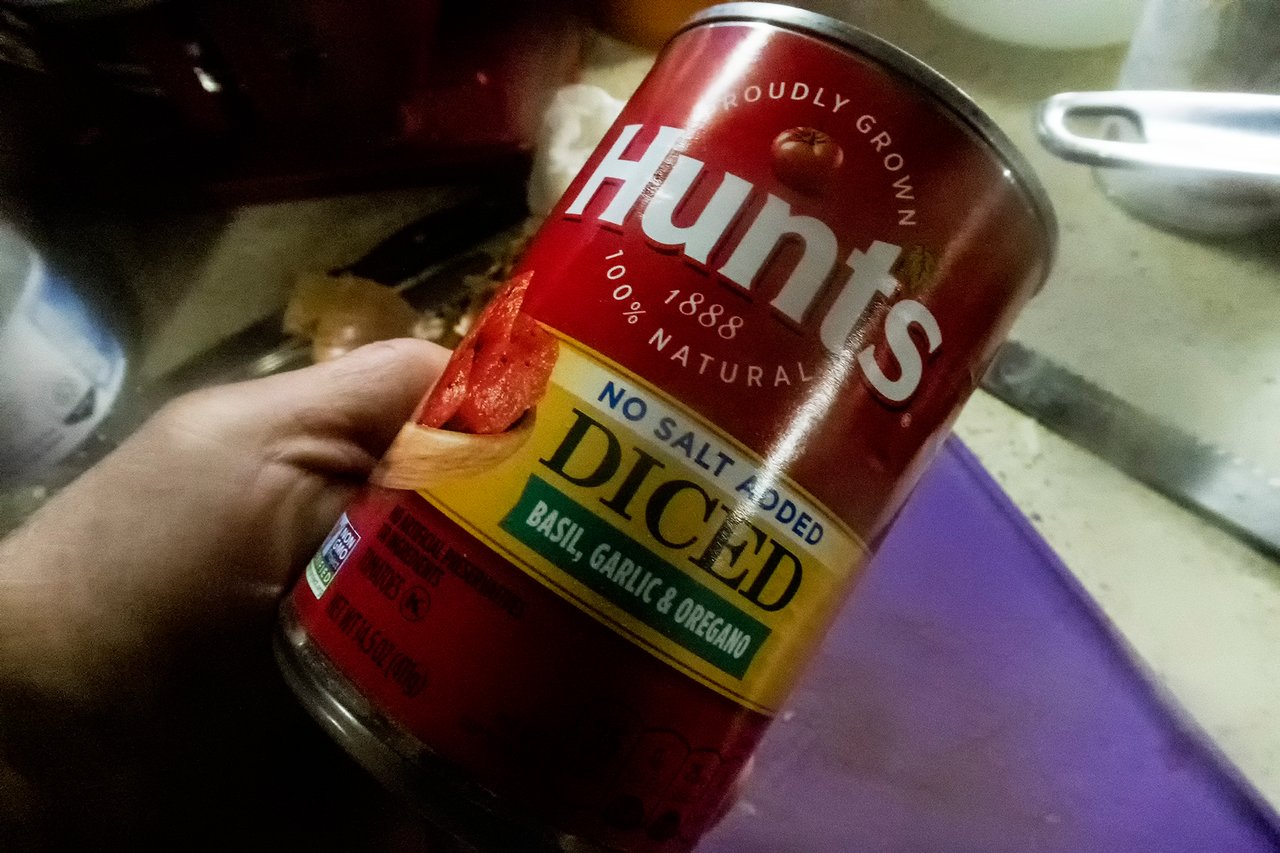 I added the spices and let everything simmer for awhile.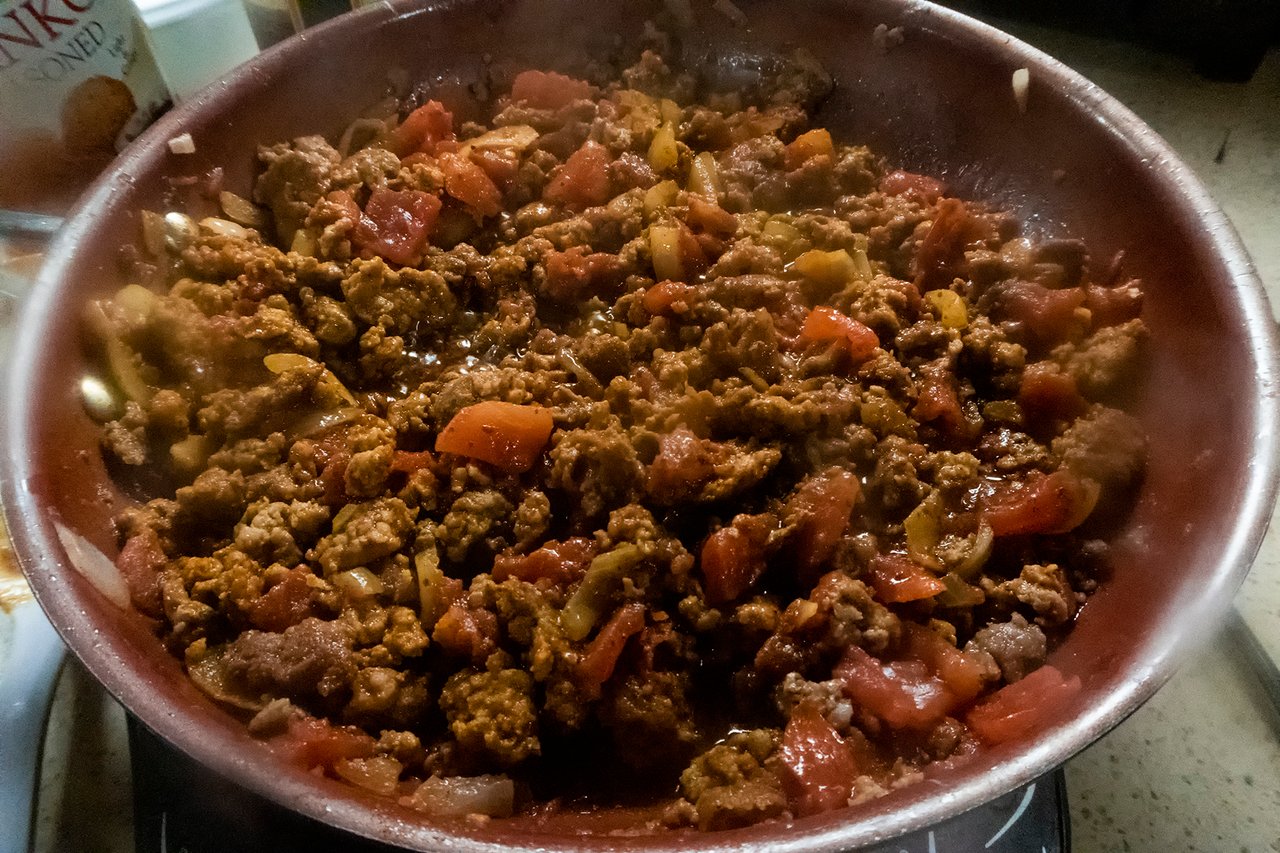 When the squash was done. I removed it from the oven and let it cool down a bit.
I transferred the meat into a large mixing bowl then added the panko and cheese.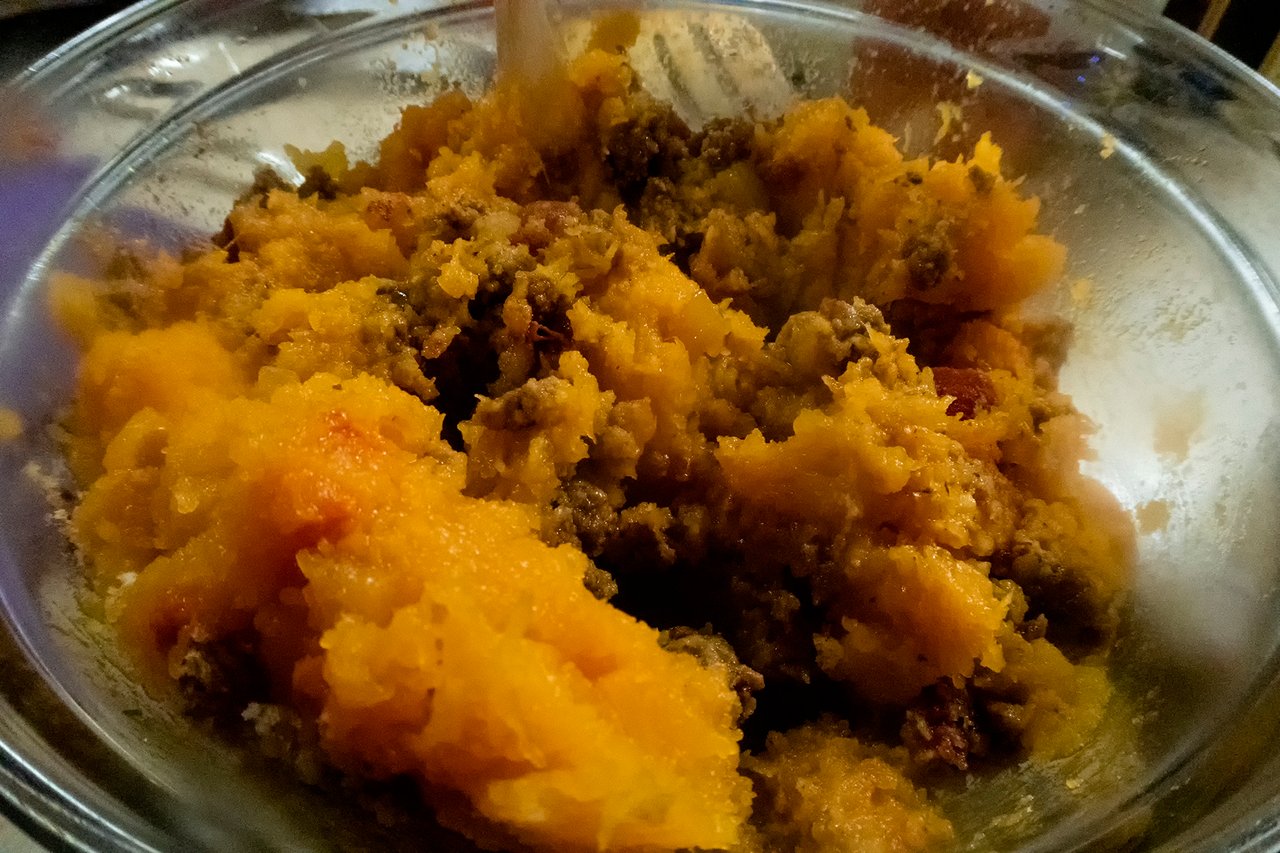 When the squash cooled down I scooped out the flesh and added it to the mixing bowl. Taking care not to tear the squash skin.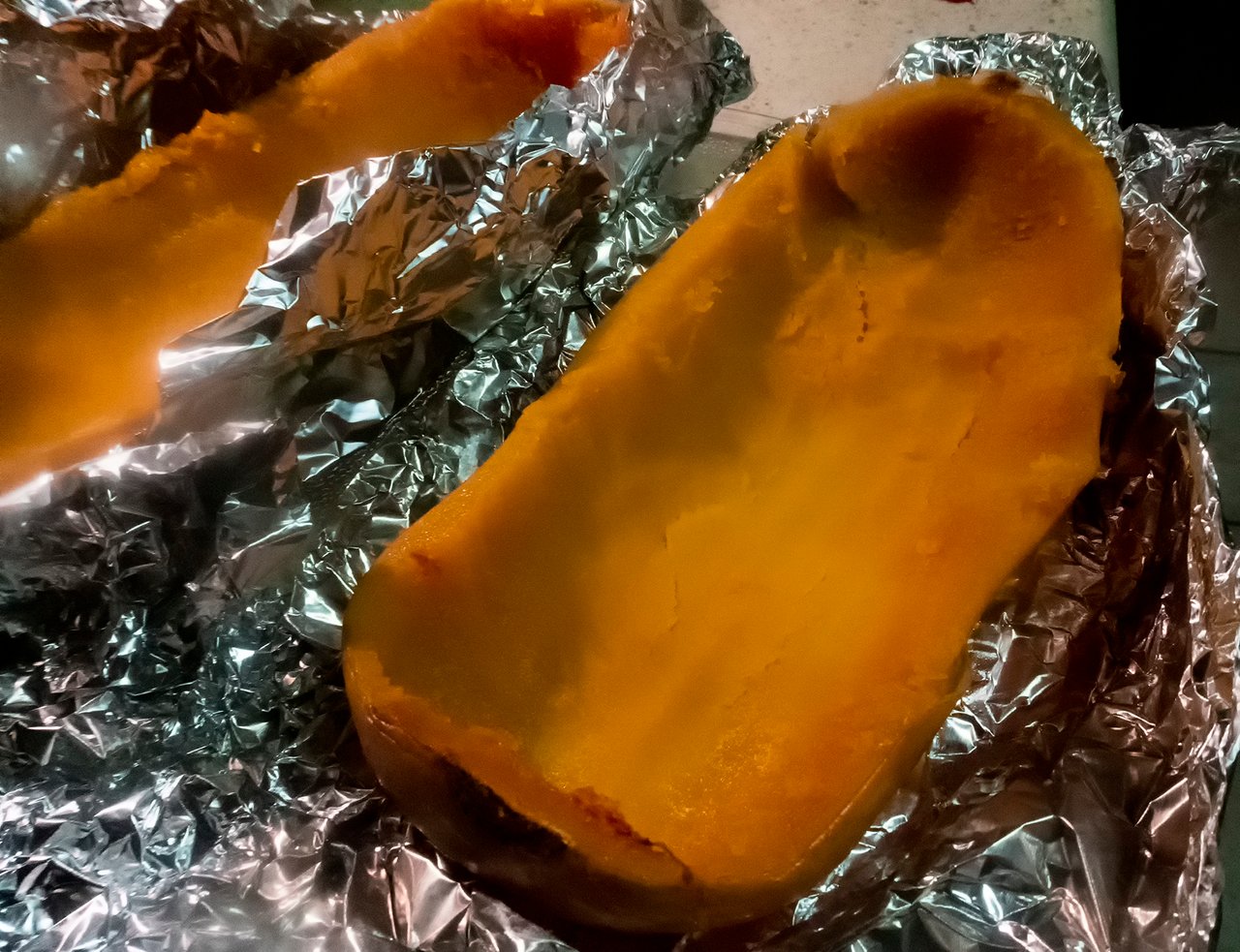 I gave it a good mix and scooped it all back into the skins.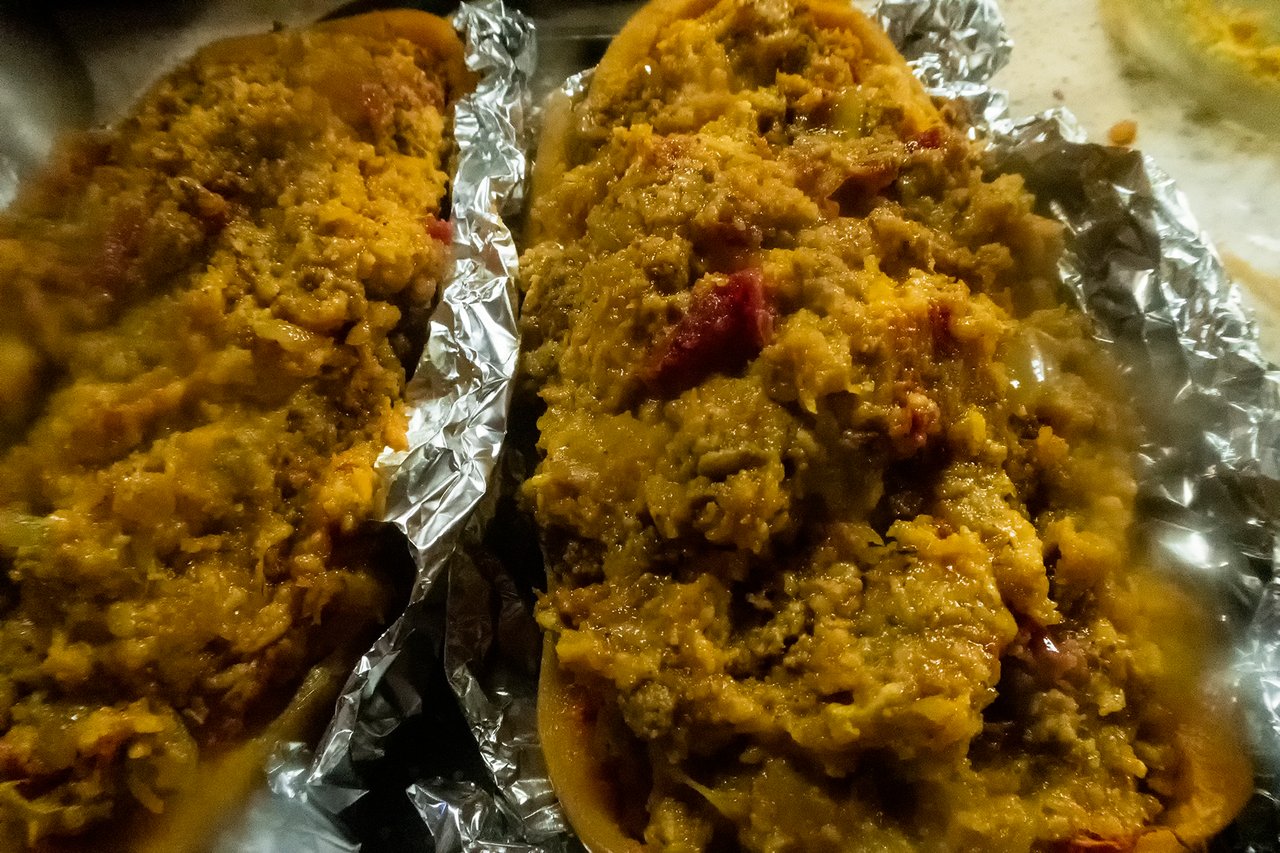 Then I put them into the oven and baked them for 20 minutes at 350F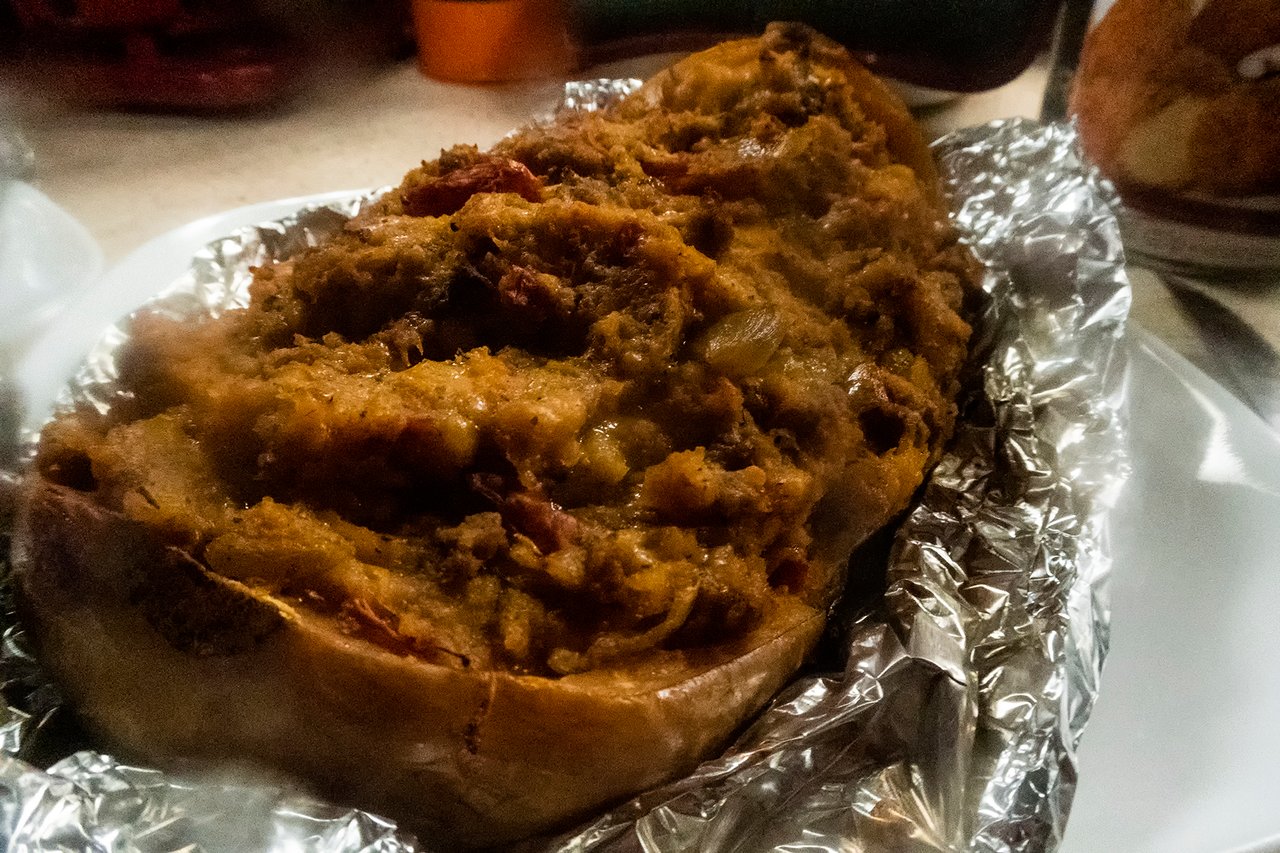 All photos, images and text in my posts are my original work.
Enjoy!
Roger


Join us @steemitbloggers
Animation By @zord189