Hiking to the Highest Point in Scandinavia - 2,469m / 8,100ft
A friend and me were in Finland for a bike race championship. We'd always thought Norway seemed awesome so made the trip across Sweden to check it out after the racing. We were originally planning to do a bicycle tour of the country but the forecasted non-stop rain made us rethink that idea. Instead, we rented a car and decided to go on a road trip, visiting some of the most popular and beautiful hiking spots along the way.
[I have made a video for this adventure which is at the bottom of this post. Feel free to scroll right down and watch it - or enjoy some additional rambling details and photos on your way down.]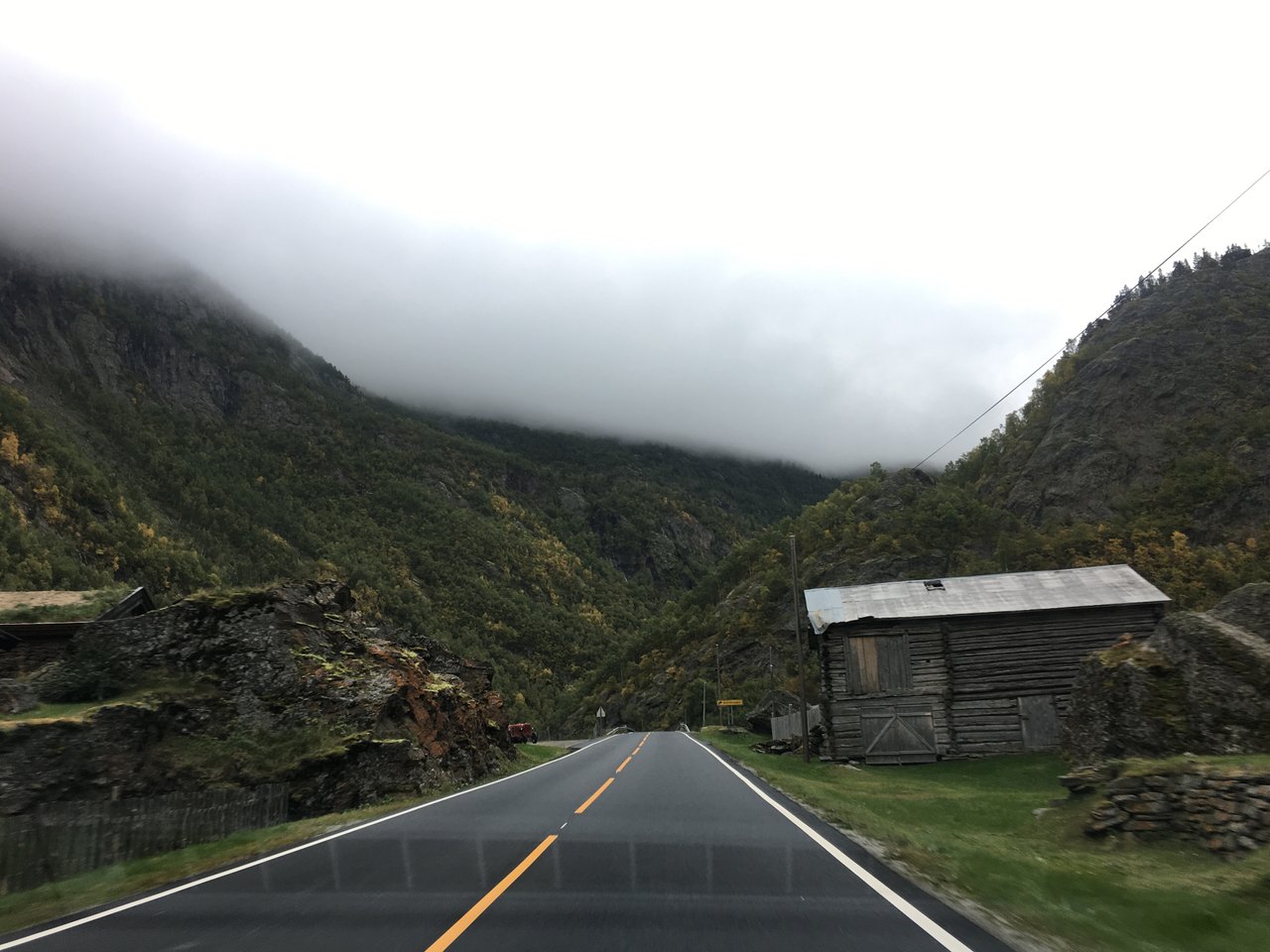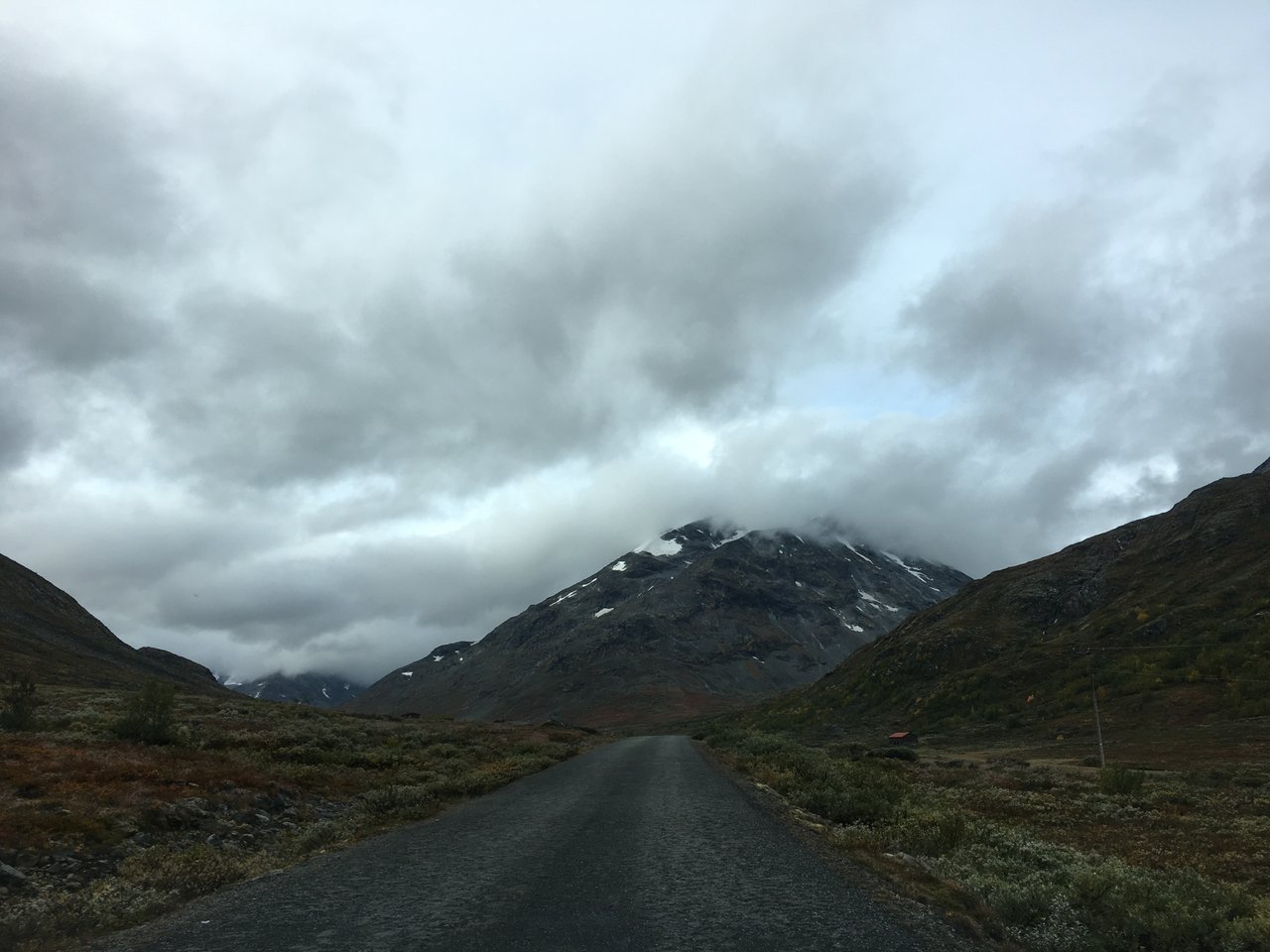 Seemingly anywhere you drive in Norway is breathtaking. Looking back at the files from the trip I am astounded by how many photos I took. It appears that I was constantly in awe of the surrounding environment. The road up to the base of the 13km (8 mile) trail was extra cool because there were no markings. It felt very 'out-there'.
Galdhøpiggen is the tallest mountain in Norway - and also in all of northern Europe. The peak stands at 2,469m (8,100ft) and actually used to be the second highest point until there was some glacier melting upon the previous winner's summit.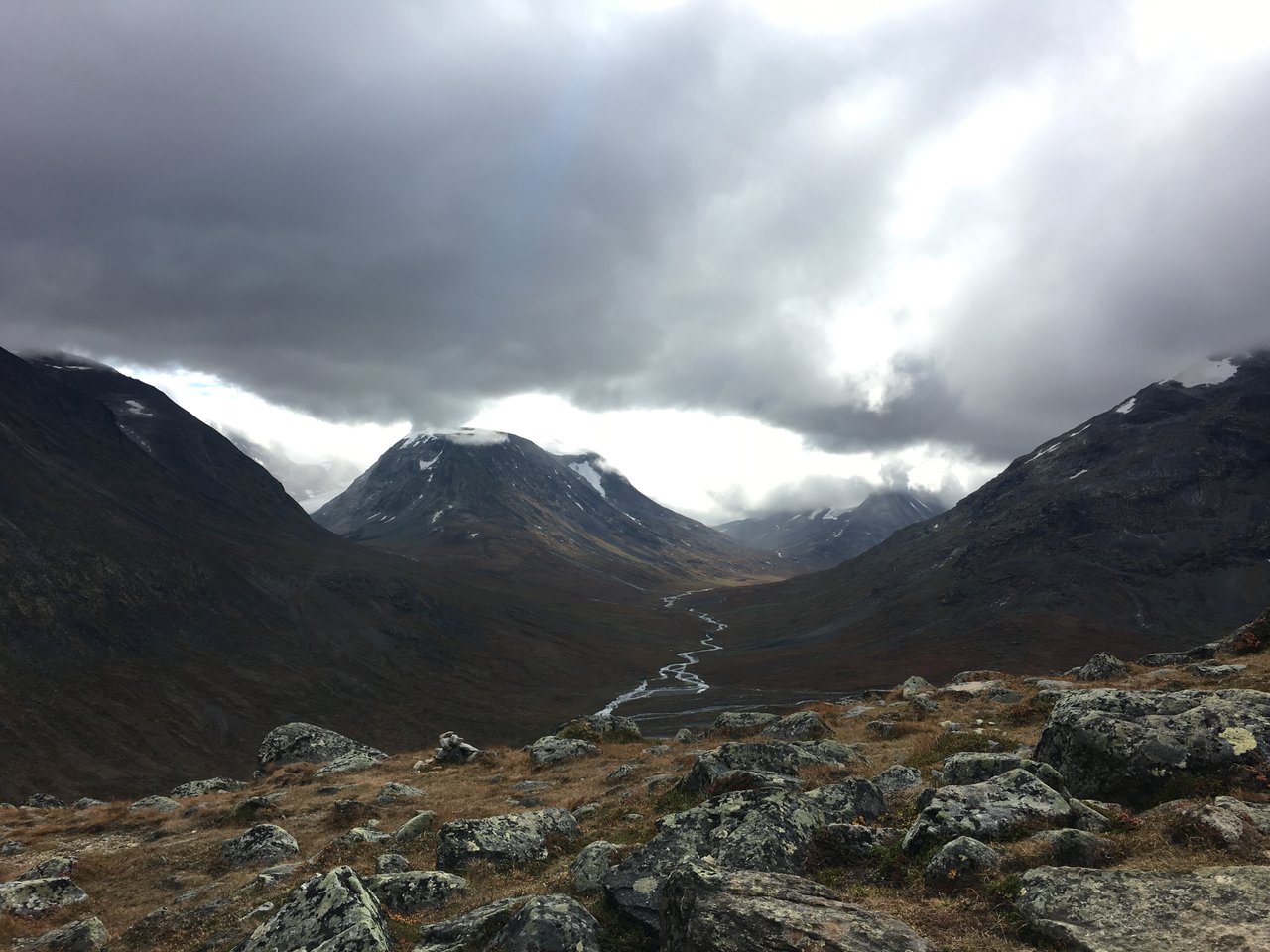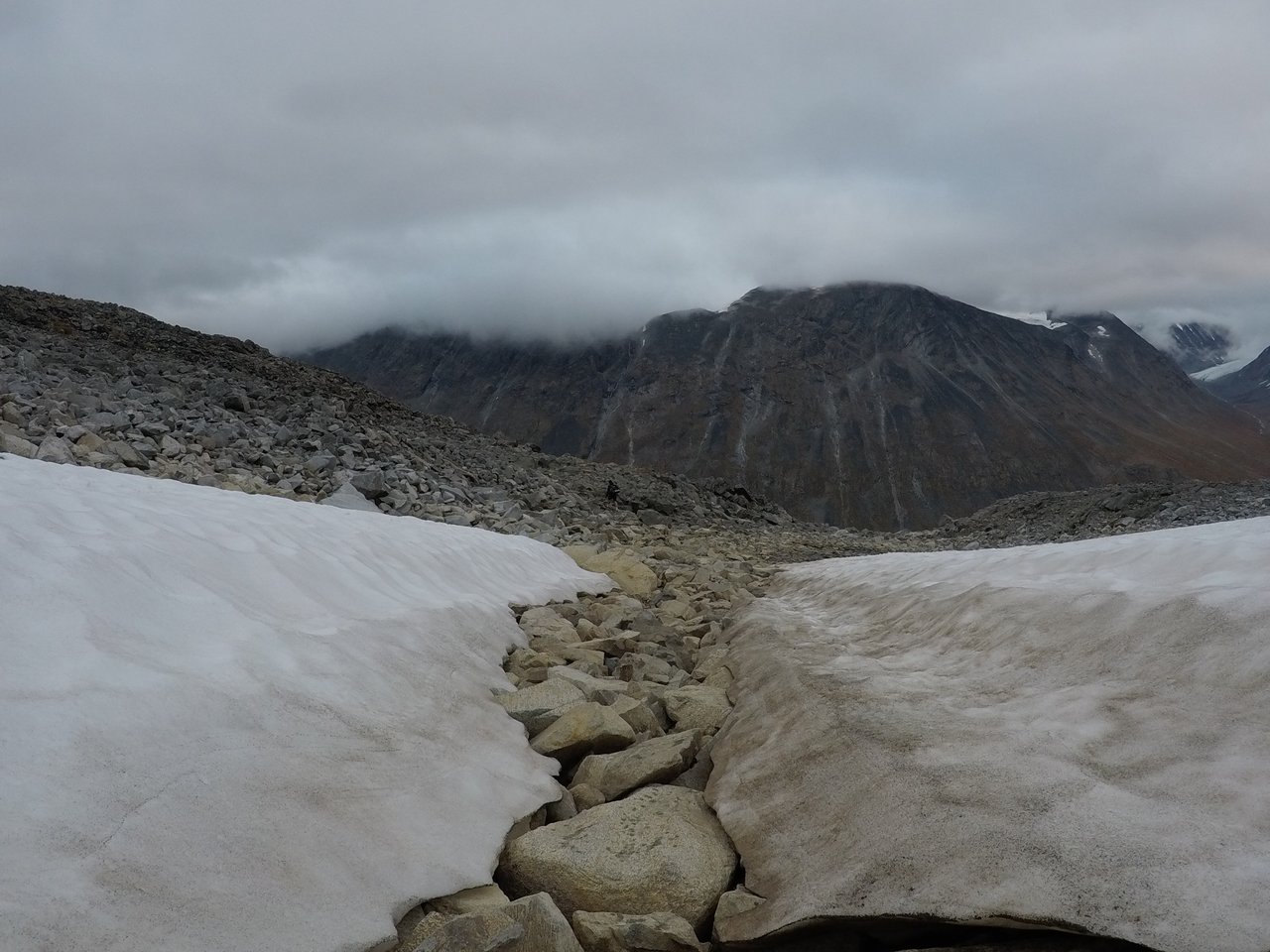 The trail started off quite steep and was very rocky. Boulder fields are hard work to traverse. It didn't take long for our feet to start feeling the brunt. Also, it probably didn't help that we were somewhat unprepared for hiking up mountains. We didn't have boots or trousers as they wouldn't have been needed on a bicycle tour. Instead, we were ascending in trainers and shorts.
Temperatures were to drop to around freezing point at the top - plus some wind chill. We had plenty of survival supplies with us though - in the form of ponchos, bivy bags, sleeping bags and fire-starting equipment - so we weren't going to die (we hoped). It is also quite a popular trail and the weather was good for an early autumn day so we were probably going to be alright.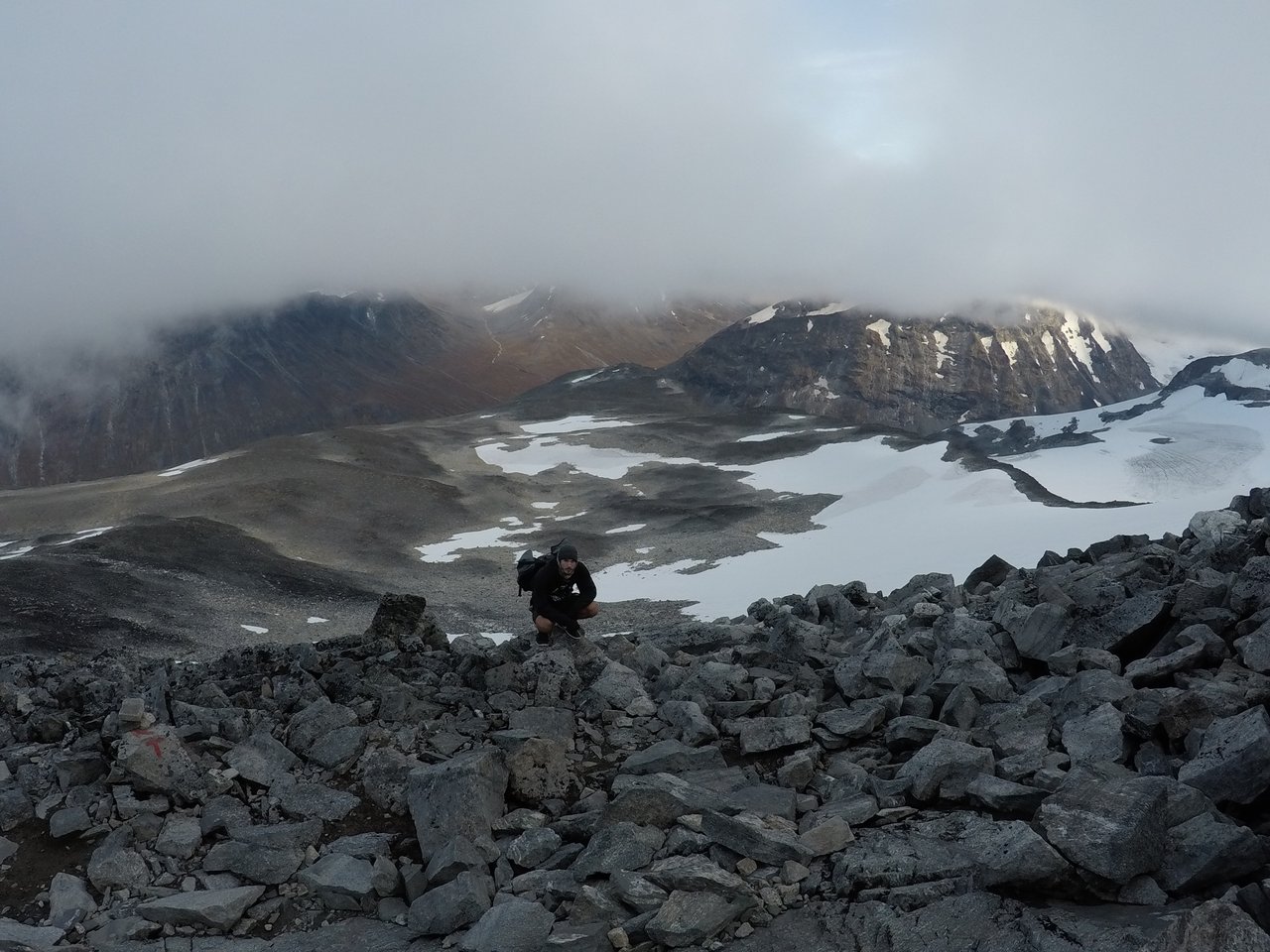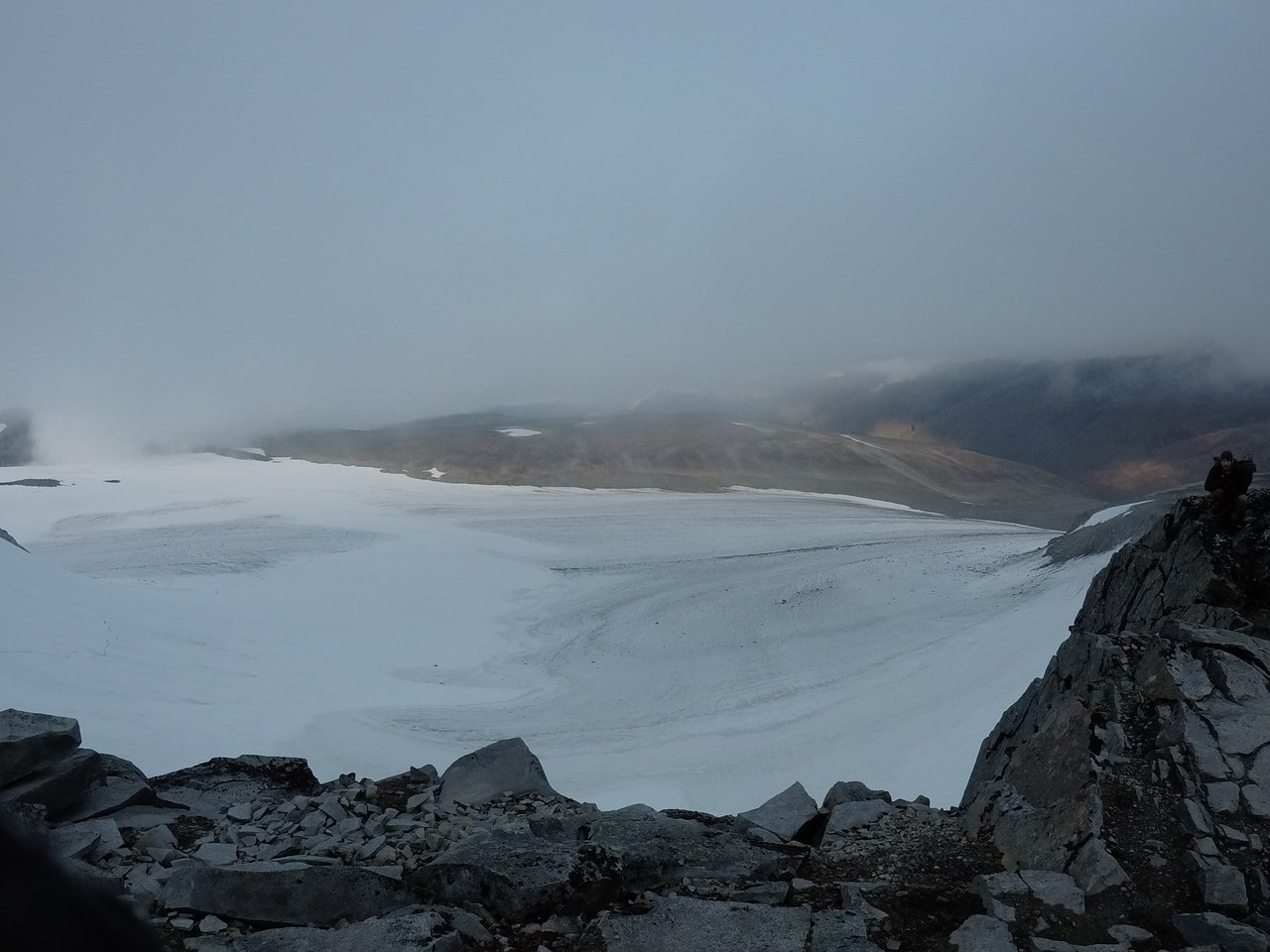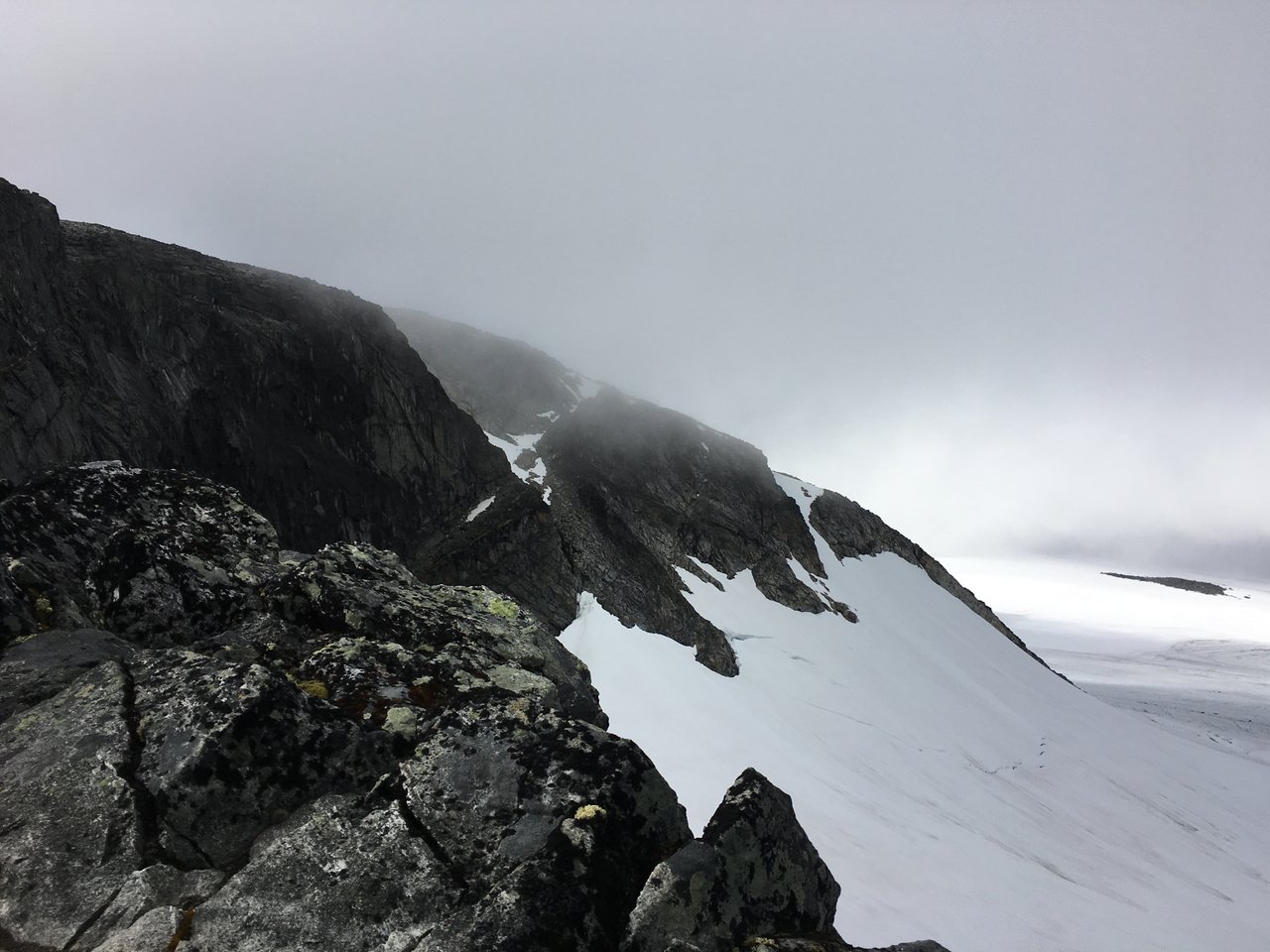 The glaciers were absolutely incredible. I had not seen anything like them in my life before. I was blown away by the sheer scale of them. As we got further into the climb we actually ended up walking on them. It mustn't have snowed in a while because the surface was hard and quite tough to walk on. We had to try and follow in the frozen footsteps of previous hikers to maintain traction, especially as sections got quite steep. I had some fears about sliding for a few kilometres down if I lost my footing but that might have been a bit of overdramatic thinking.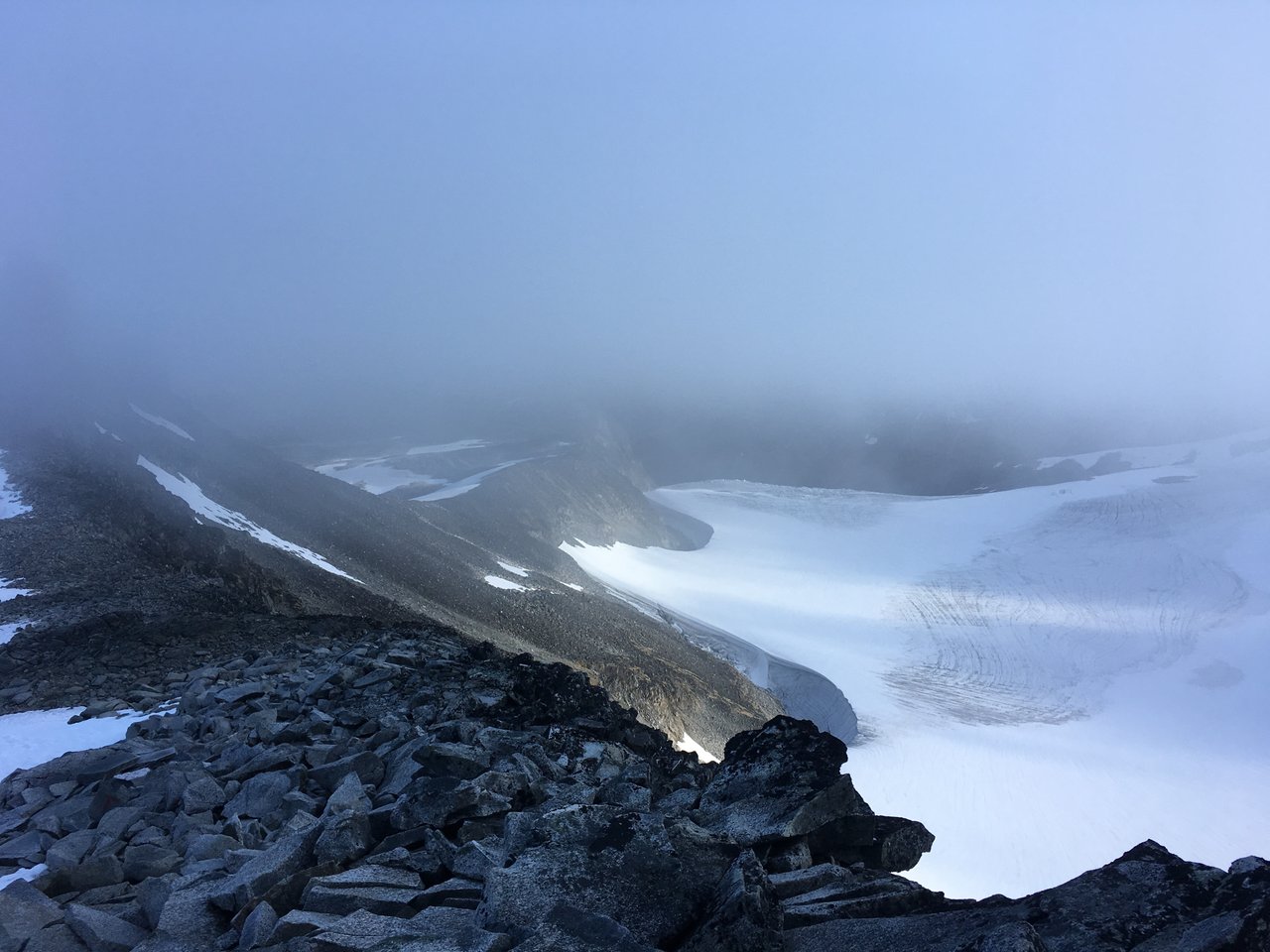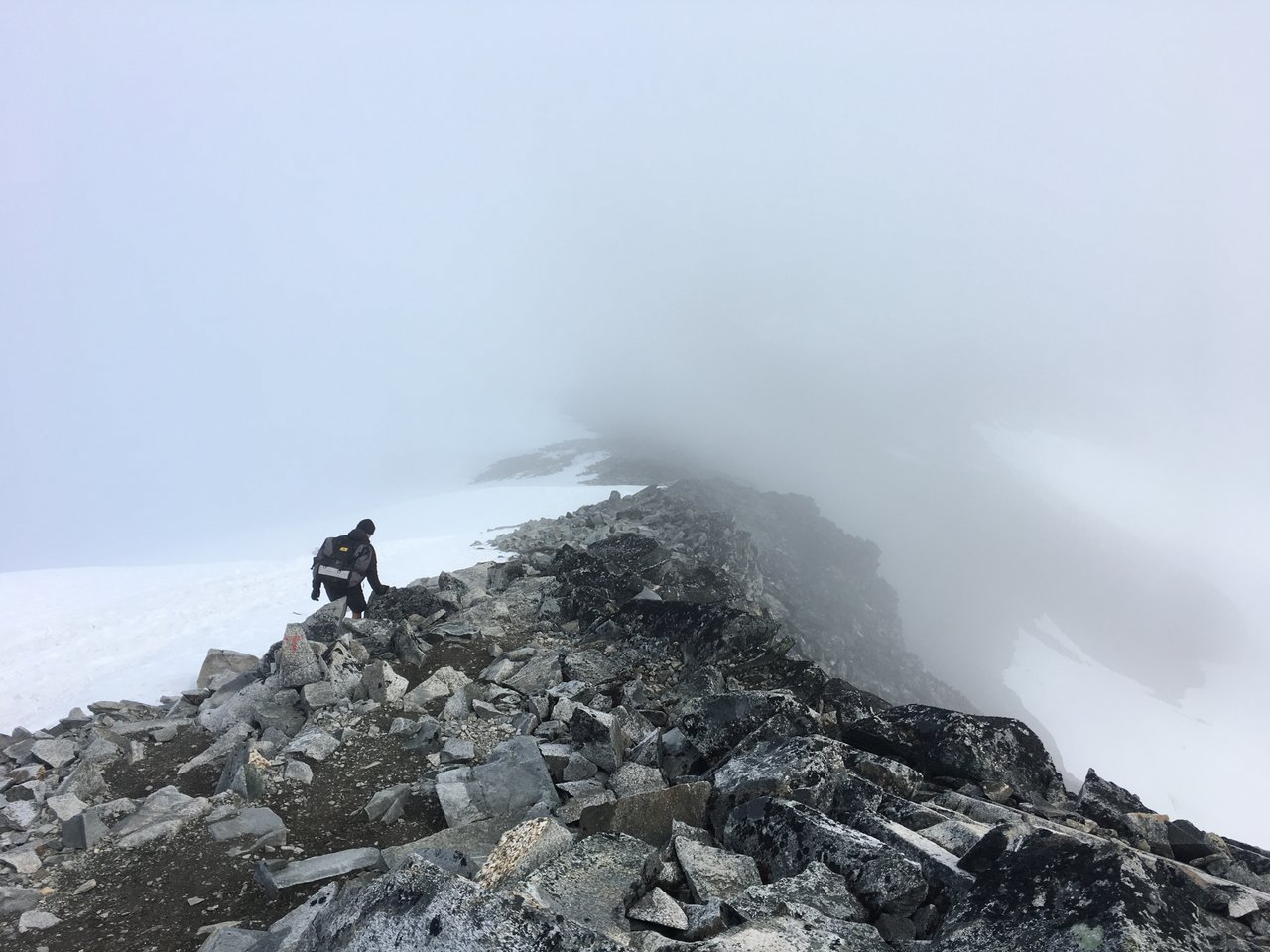 Getting to the hut at the summit felt like a great achievement. We got quite a few funny looks from the more geared-up trekkers. One actually commented on us asking if we were doing some sort of 'Iceman' challenge. Unfortunately, we involuntarily were. We spotted Nothern Europe's highest dogs and some rather ominous warning signs for mountaineers taking the more challenging route from the other side of the mountain. That one required some serious equipment so we opted out of that one. I'm pretty sure neither of us wanted to end up at the bottom of a ravine trapped under a glacier.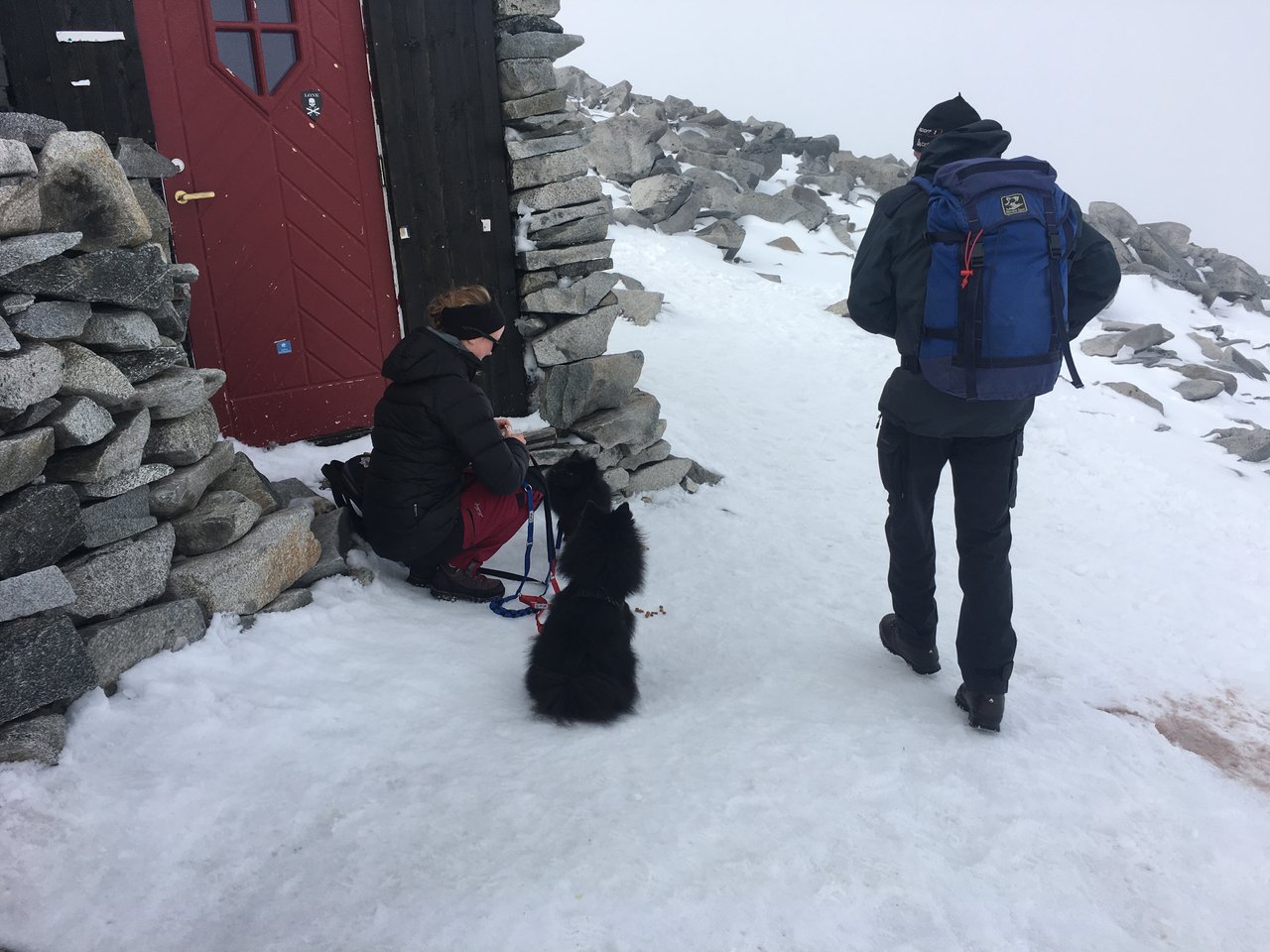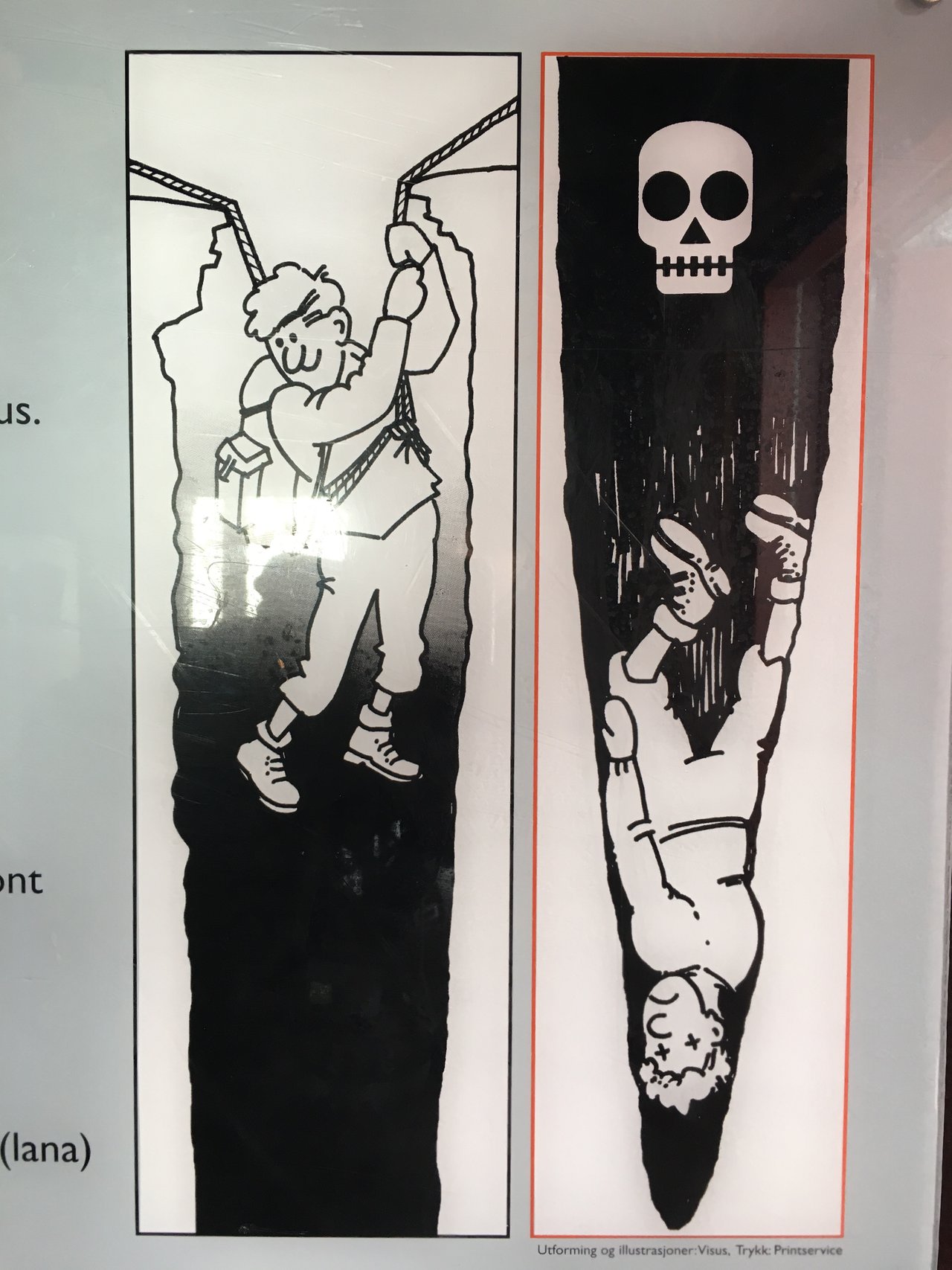 After we'd tucked into some instant noodles by the side of the river, we drove off into the night to find a lay-by so we could park and sleep in the car before venturing onto the next hike the following day. Wild camping is apparently legal in Norway. I think this includes sleeping in vehicles. If not - oops.
All-in-all, it was a wonderful hike. I've been up quite a few mountains, this was highest and most breathtaking so far. Quite physically demanding due to the uneven surfaces, steep first part and lots of icy snow. This probably wasn't helped by the heavy packs and unsuitable footwear.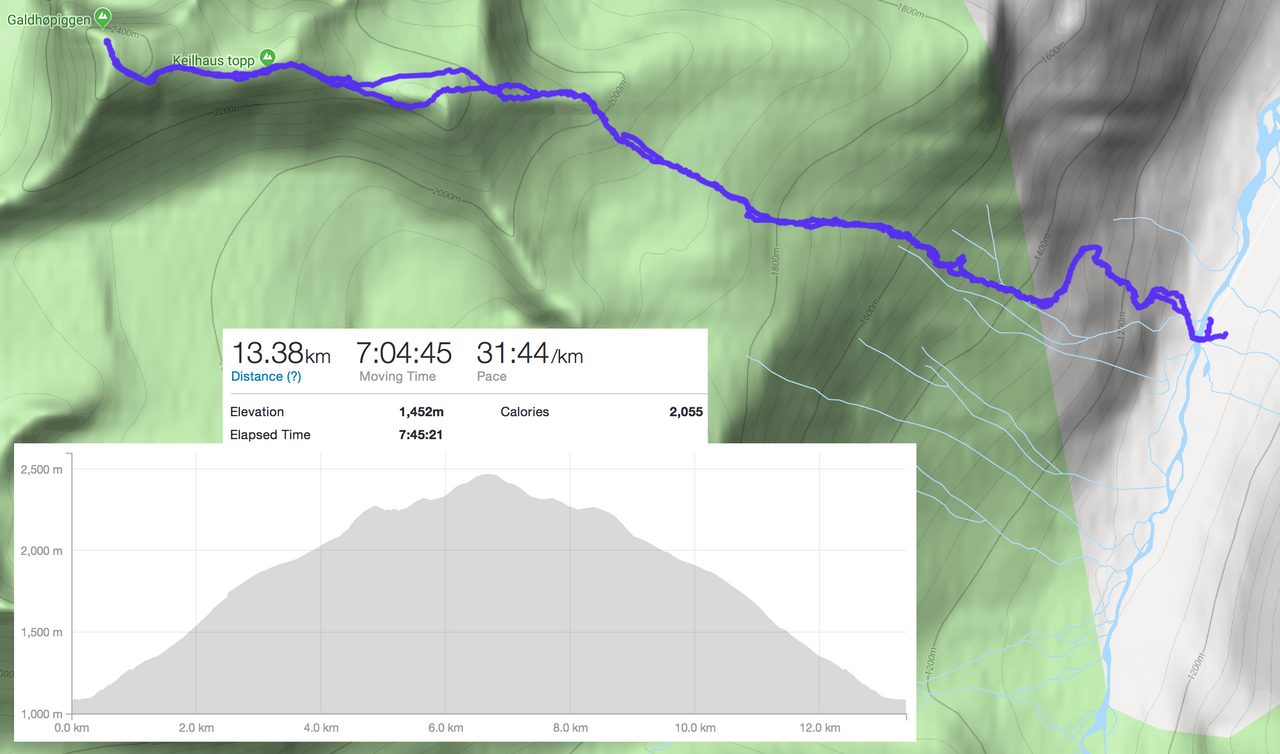 Woah, if you've scrolled this far then you'll probably be interested in watching the video. Luckily for you, it's embedded right below this text!
~~~~~~~~~~~~~~~~~~~~~~~~~~~~~~~~~~~~~~~~~~~~~~~~~~~
Thanks for swinging by my post. More adventure content coming soon!
For now, you can follow me @ these places...
Social videos: YouTube.com/josephxkendrick
Social photos: Instagram.com/josephxkendrick
Social training: Strava.com/athletes/josephxkendrick
If you decide to follow me on Steemit, please leave me a comment to let me know so I can check out your page too!
BTC address: 1JeLDZe5SzBFRPfcRMTa8NoPBrehyASrWH