Trying My Luck with 5 Untamed! | Splinterlands Pack Opening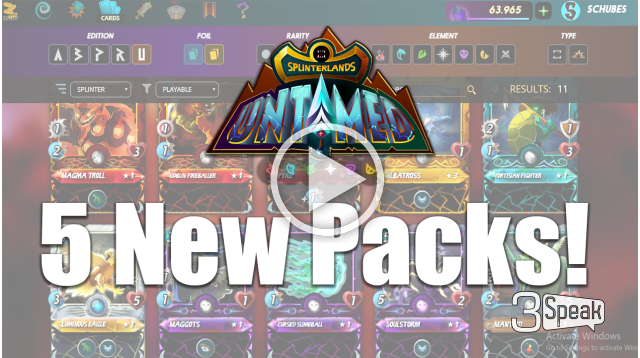 ---
Check out Splinterlands by clicking here!
Alright today I'm excited to share my first pulls from the new Untamed release! I'm pretty happy with pulls. Nothing crazy but that first pack is probably the best pack I've opened up! The prices are currently dropping so we will have to see where things stabilize at. I think I might hold on to the gold albatross for a bit because I'm sure a lot of high level players will be looking to add a 1 mana tank heal to their team. Let me know in the comments down below what you managed to pull from untamed so far!
Follow me on other platforms!:
---
Subscribe On Youtube
Follow On Twitter
---
Consider using one of my affiliate links to support the channel!:
---
Try the Brave Browser (less ads & privacy)
Get 6% APY on Your Bitcoin & GUSD
Try out Gods Unchained!
---
Thanks for watching!
---
▶️ 3Speak