Ulog#71: Hamada(pre birthday dinner)/Wednesday Walk by @tattoodjay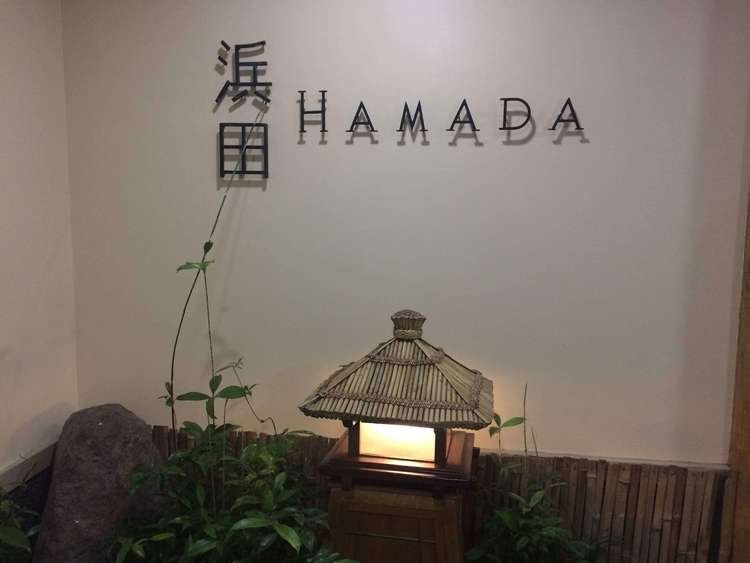 After work, my mom offered to bring me home. As soon as I got to the car the sister of my grandpa and her husband were inside. They came all the way here to the Philippines from Arizona to have a medical mission. They wanted to have dinner and they were staying in Baguio Country Club so they decided to treat us here at Hamada a Japanese restaurant inside the club. They tread me, my mom and my sister. I would'nt forget this dinner because they treated us the day before my birthday.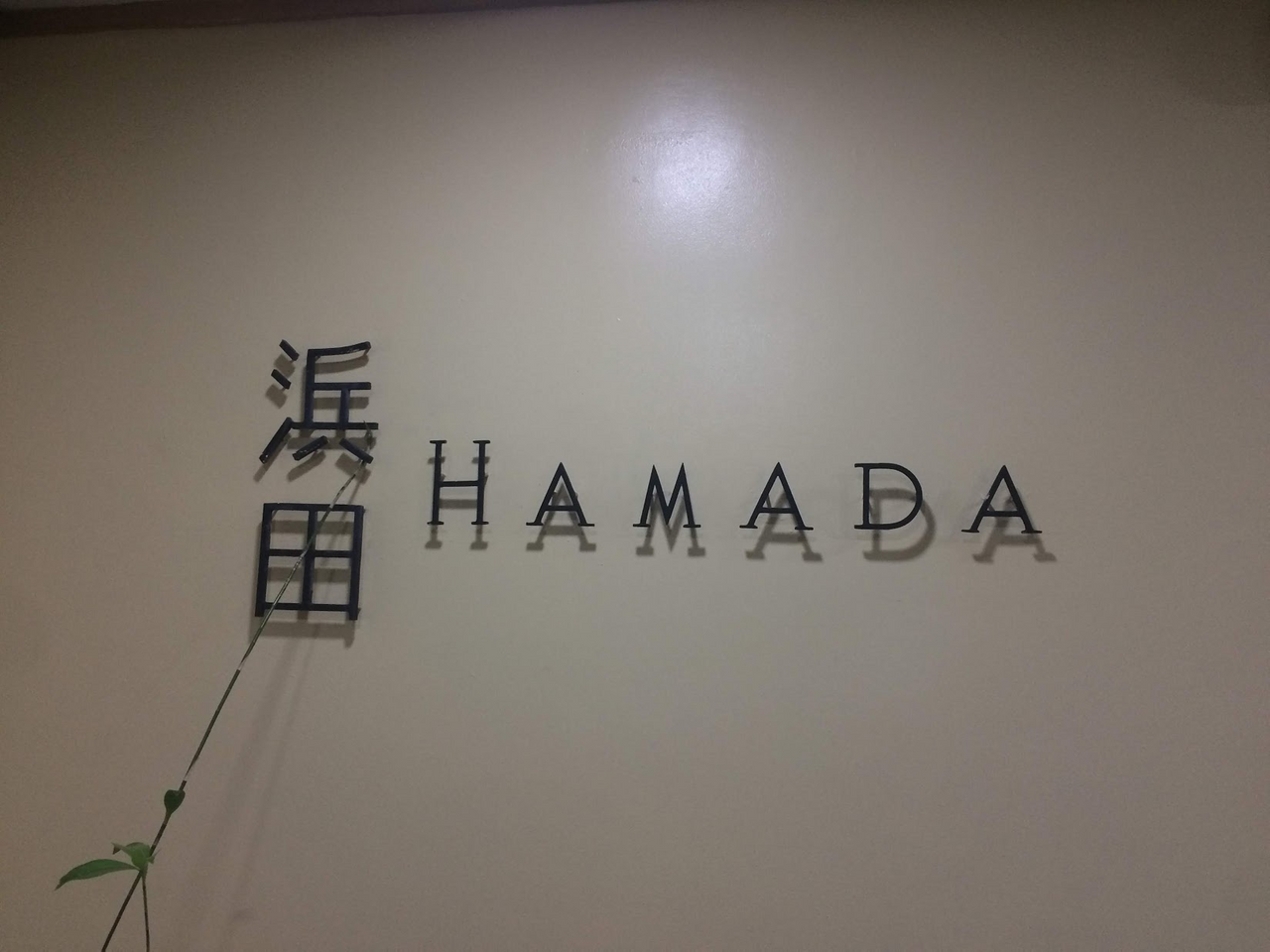 They're so strict that they have a dress code wherein you're not allowed to wear rubber slippers because they want to maintain the standards of elegance and propriety in the club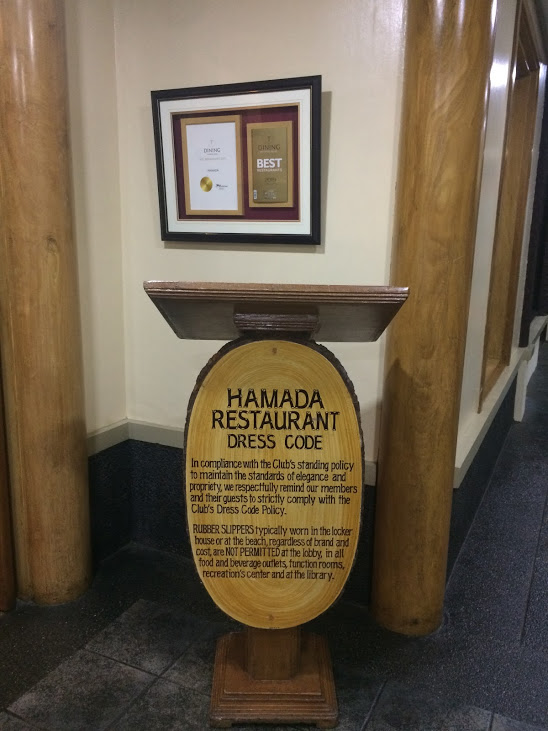 This is their waiting area. A good thing was the place wasn't packed that we had to wait.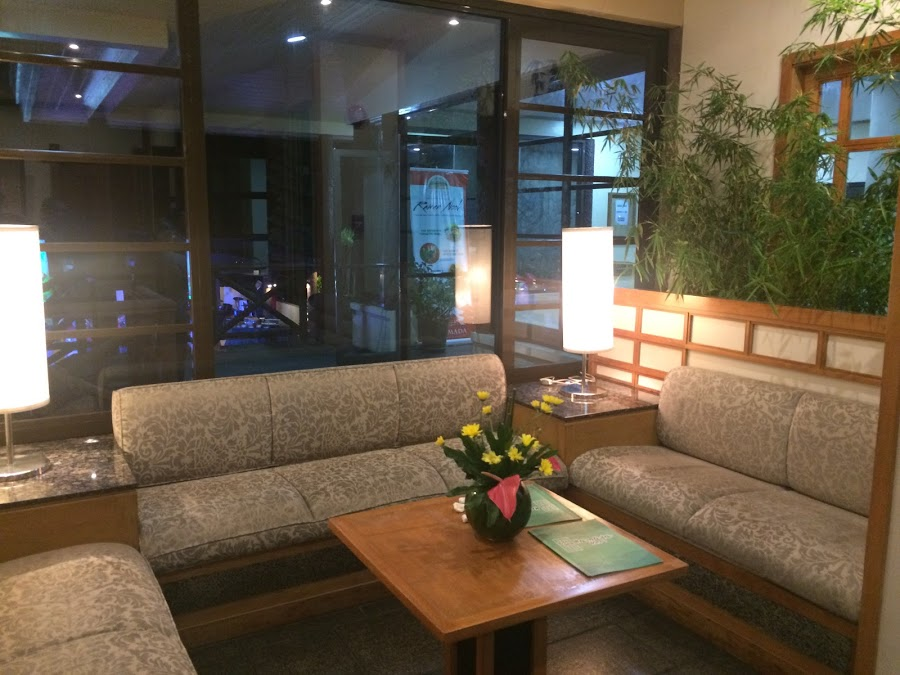 That is their sushi bar. The cool thing was some of the waitresses were using kimonos. I also loved the ambiance of this place.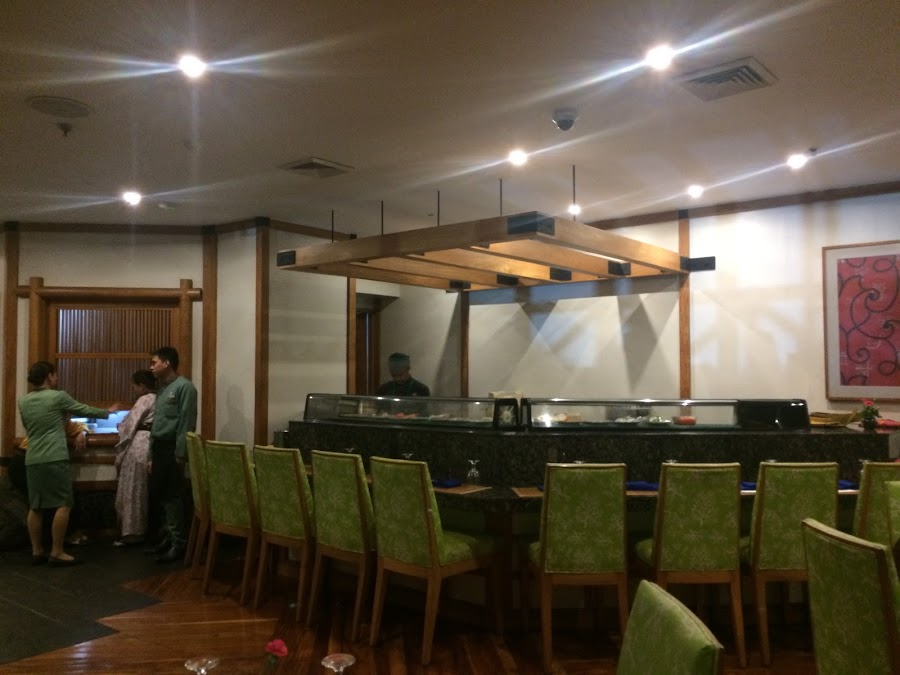 Here's the whole menu of this restaurant. They serve Appetizers, Salads, Soup, Sashimi, Sushi, Maki, Bento Box, Donburi, Rice, Japanese Noodles, Pot Cooking meals, A La Carte meals, Teppanyaki Grill, Sake and Dessert. The price range is kinda pricey though.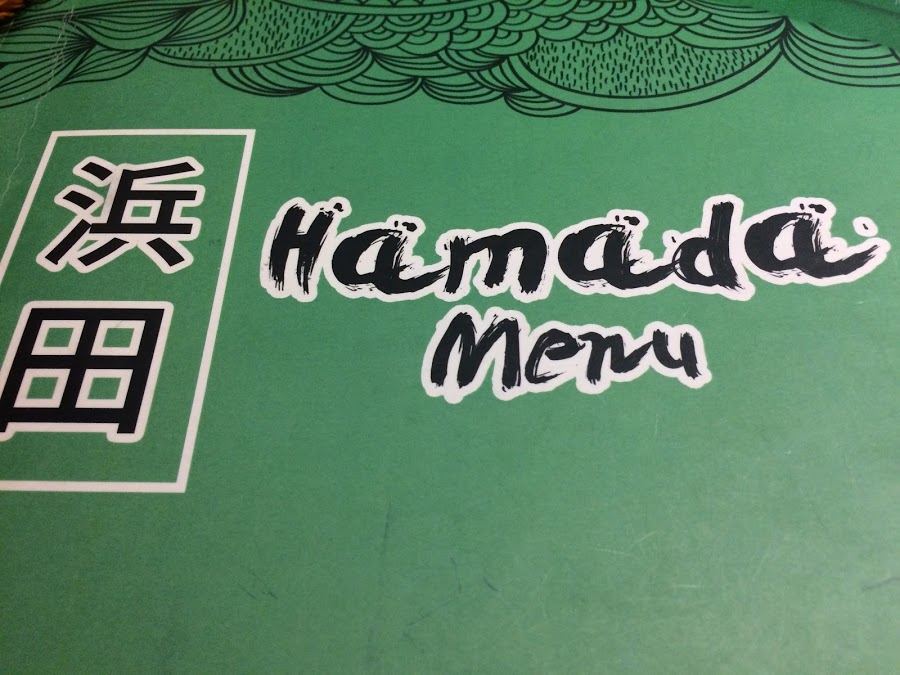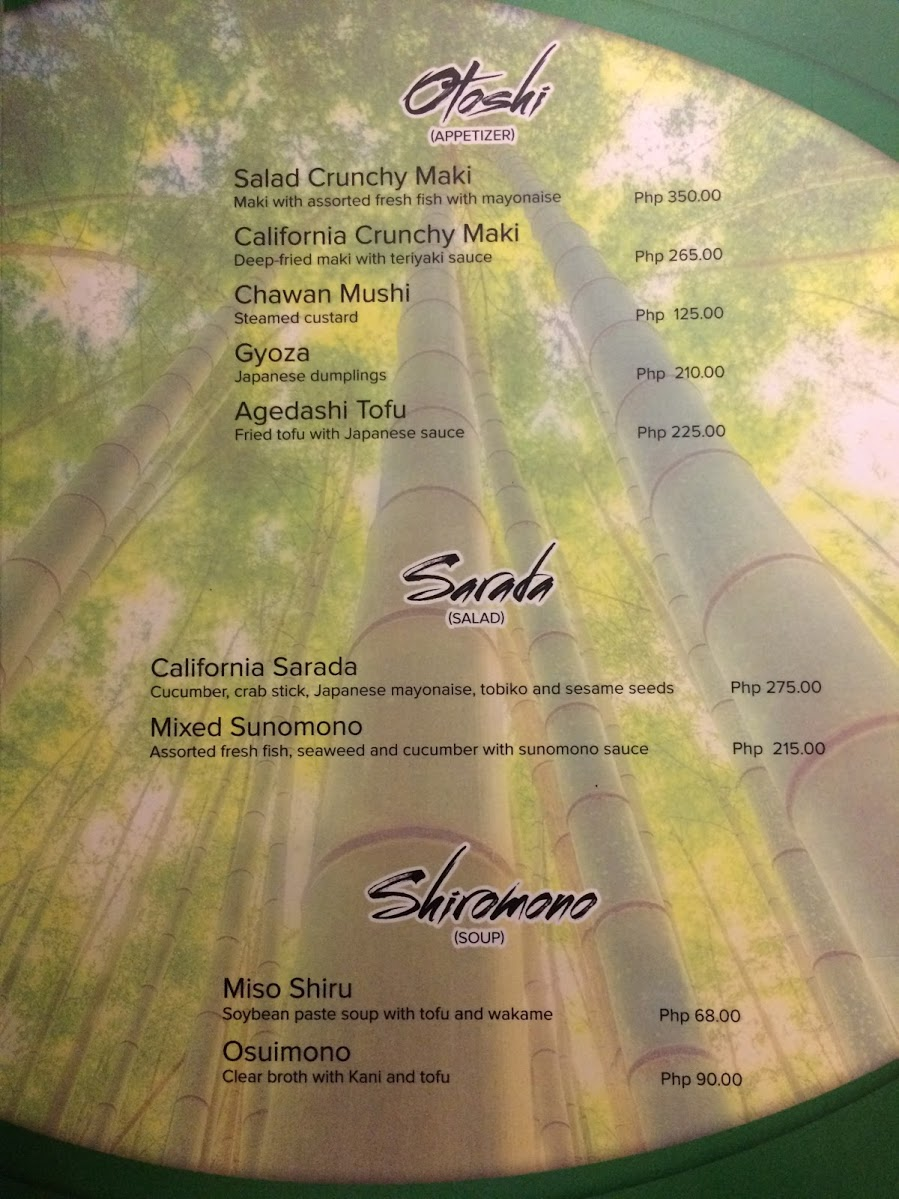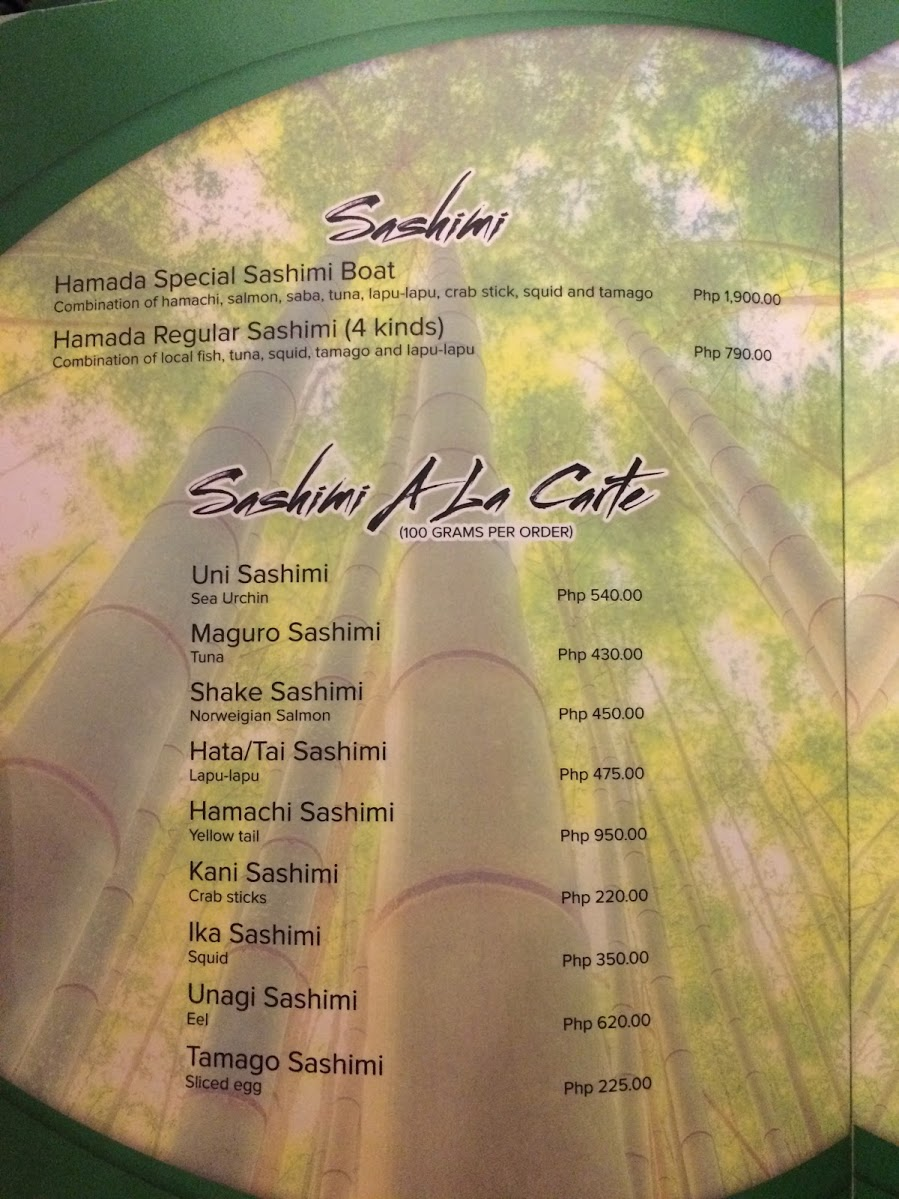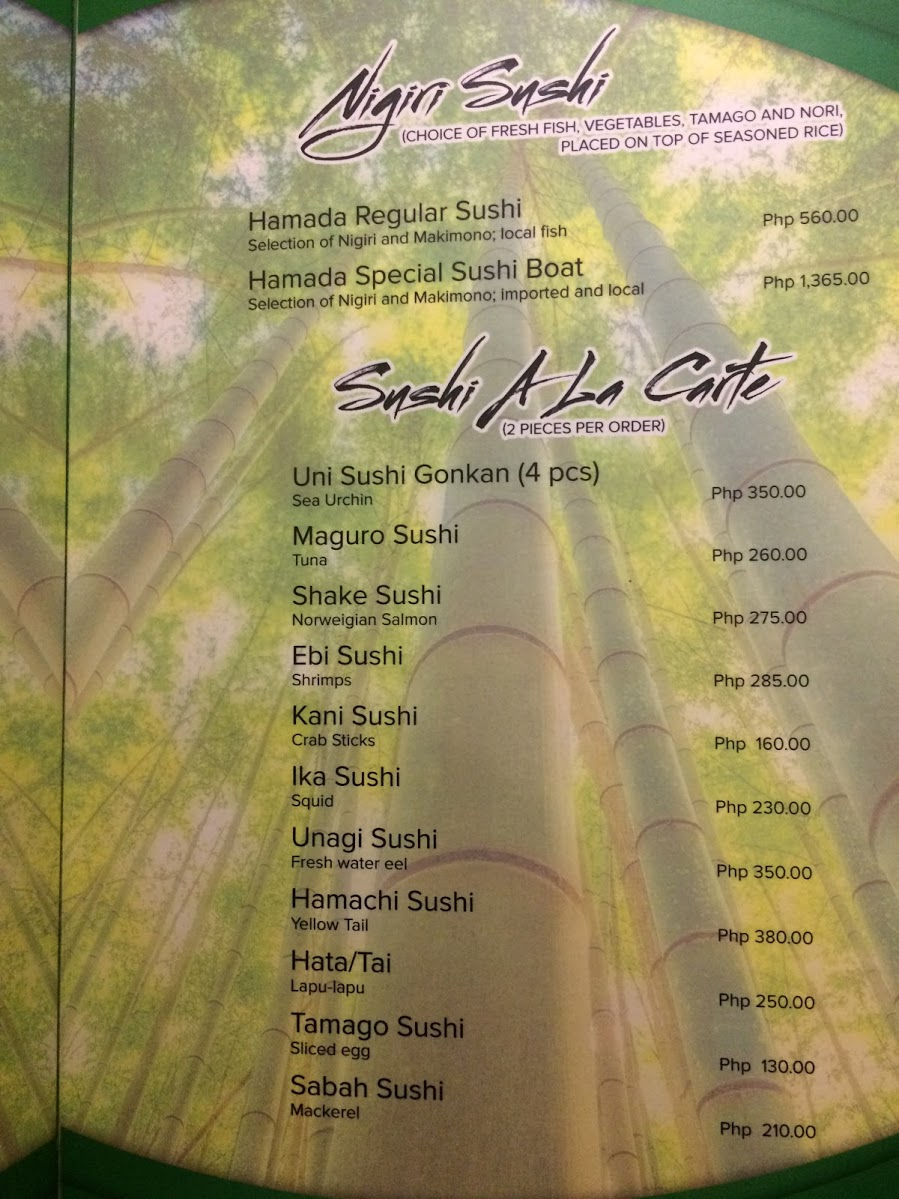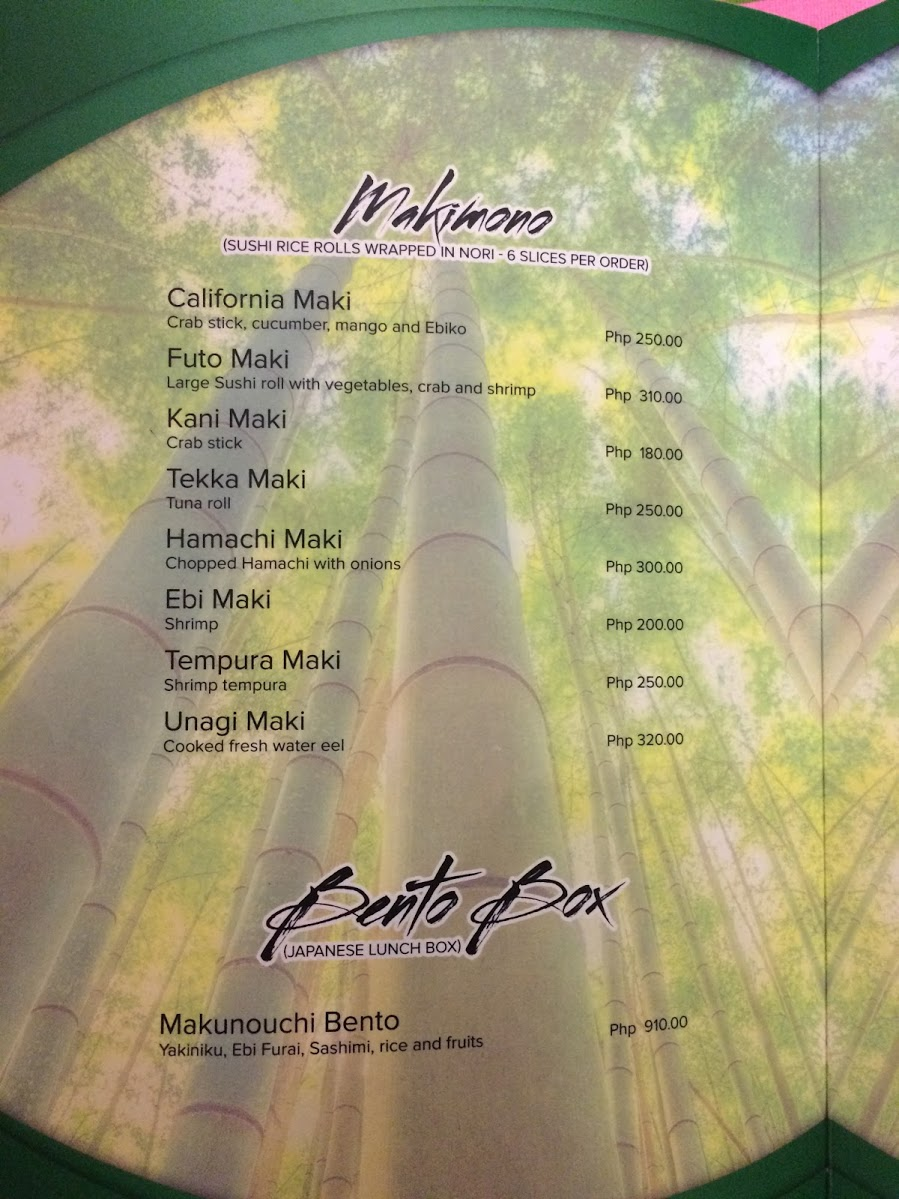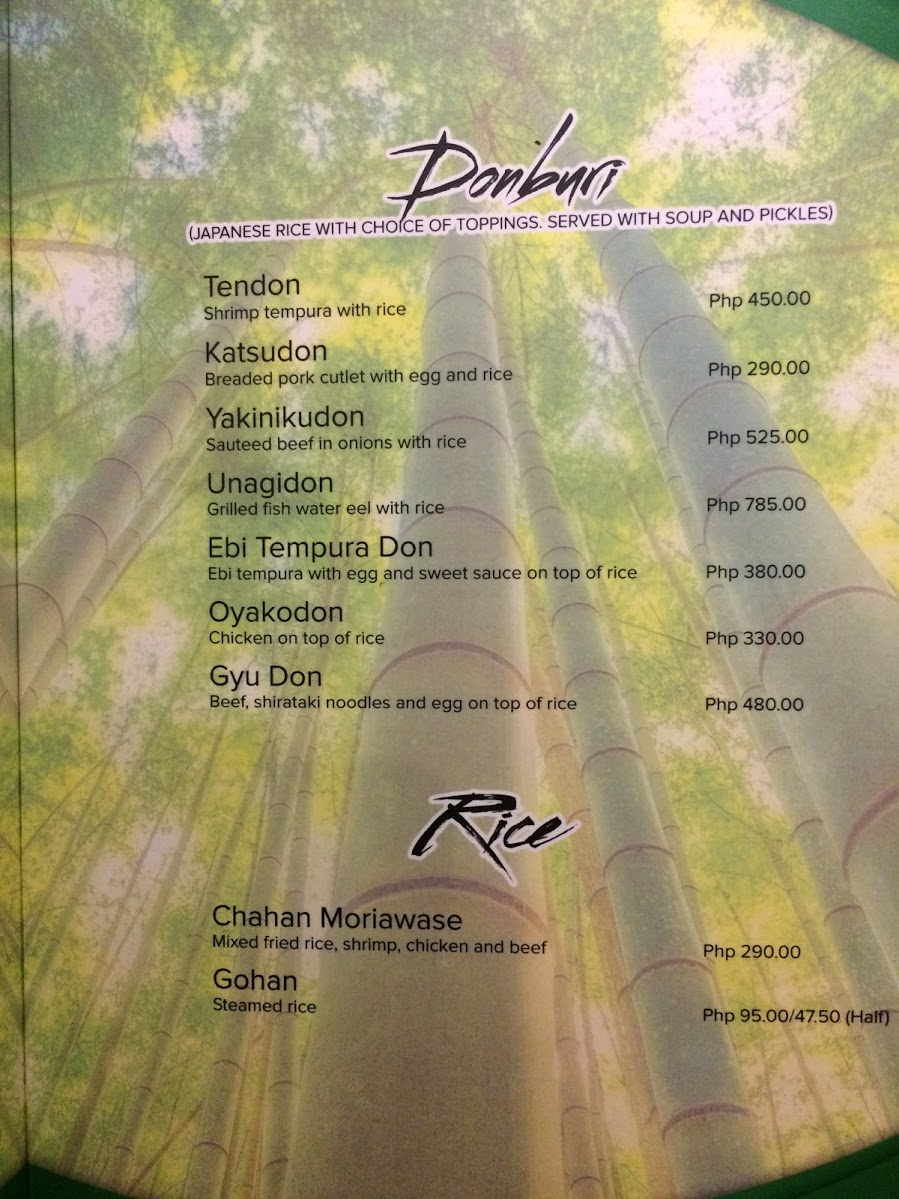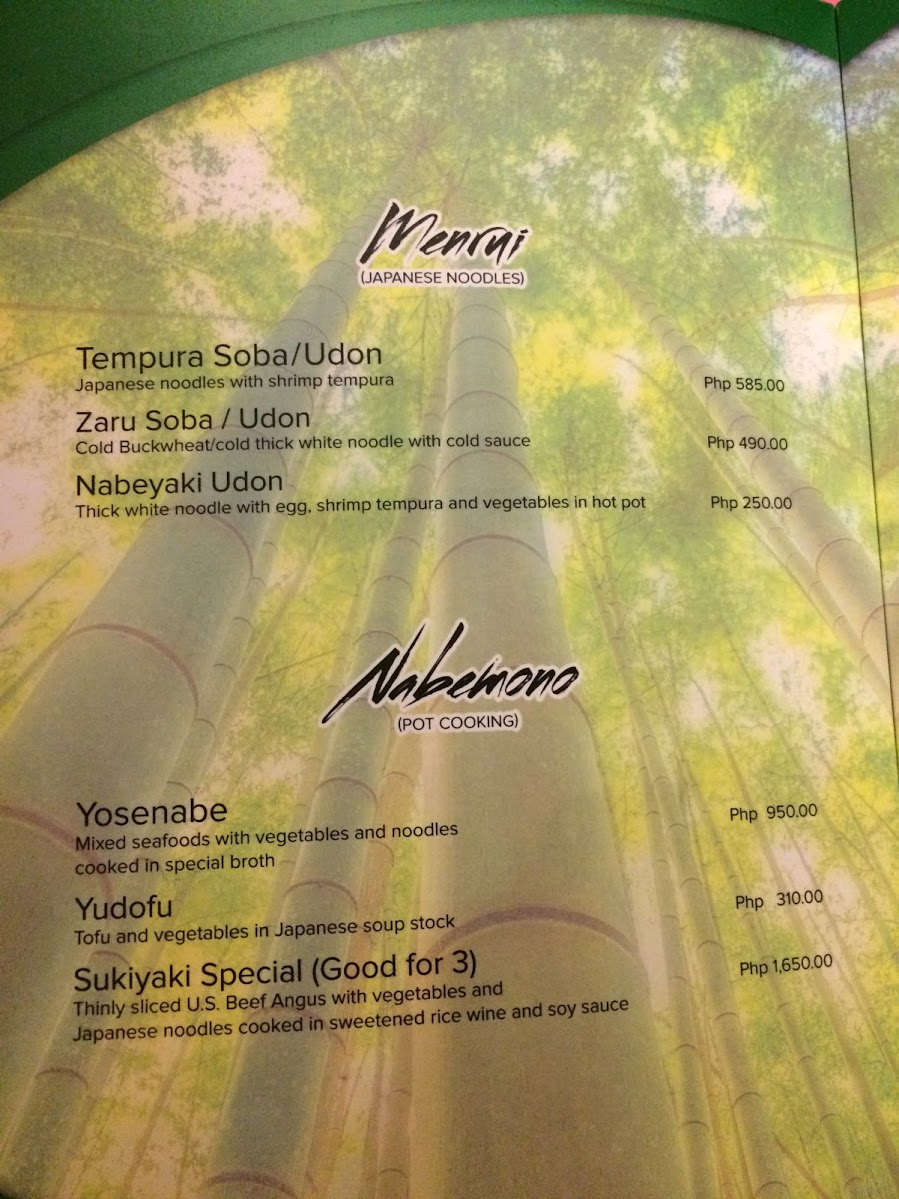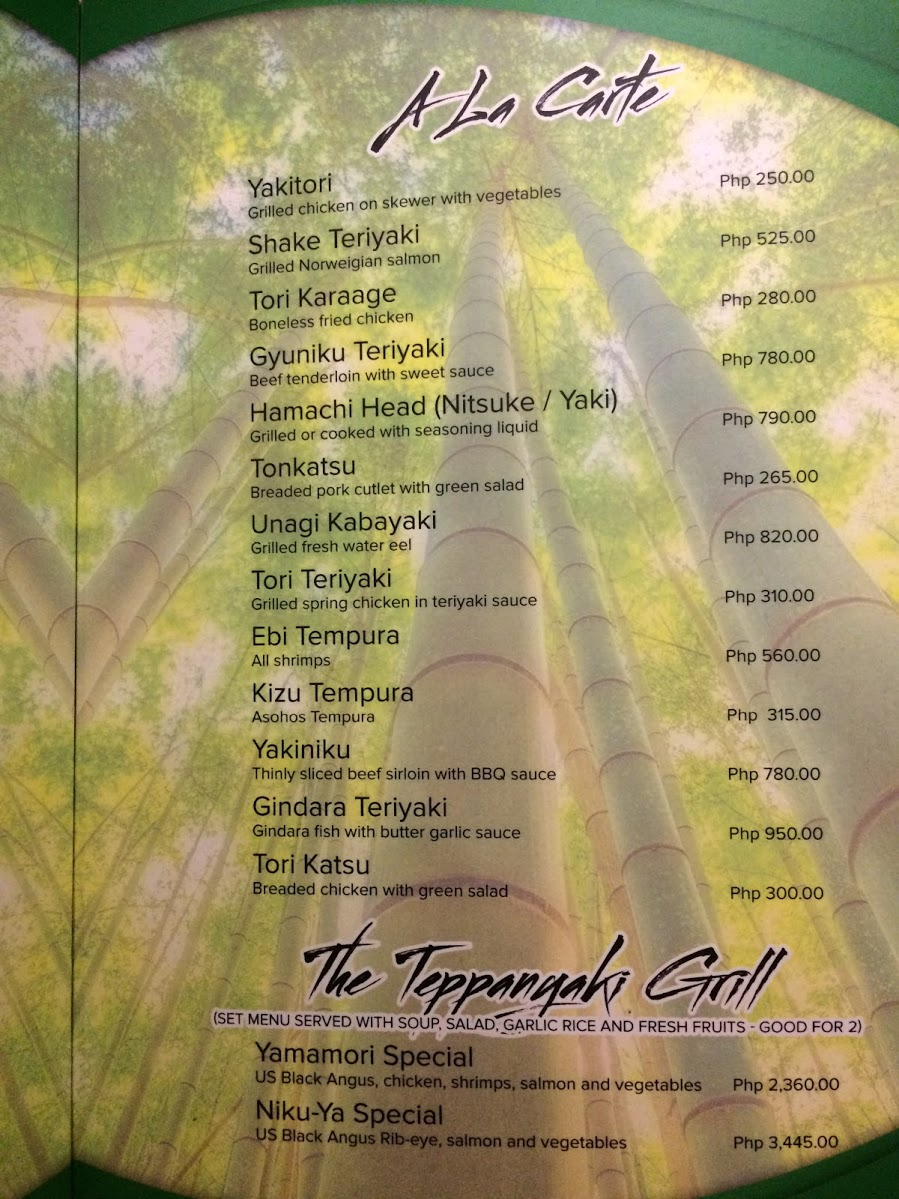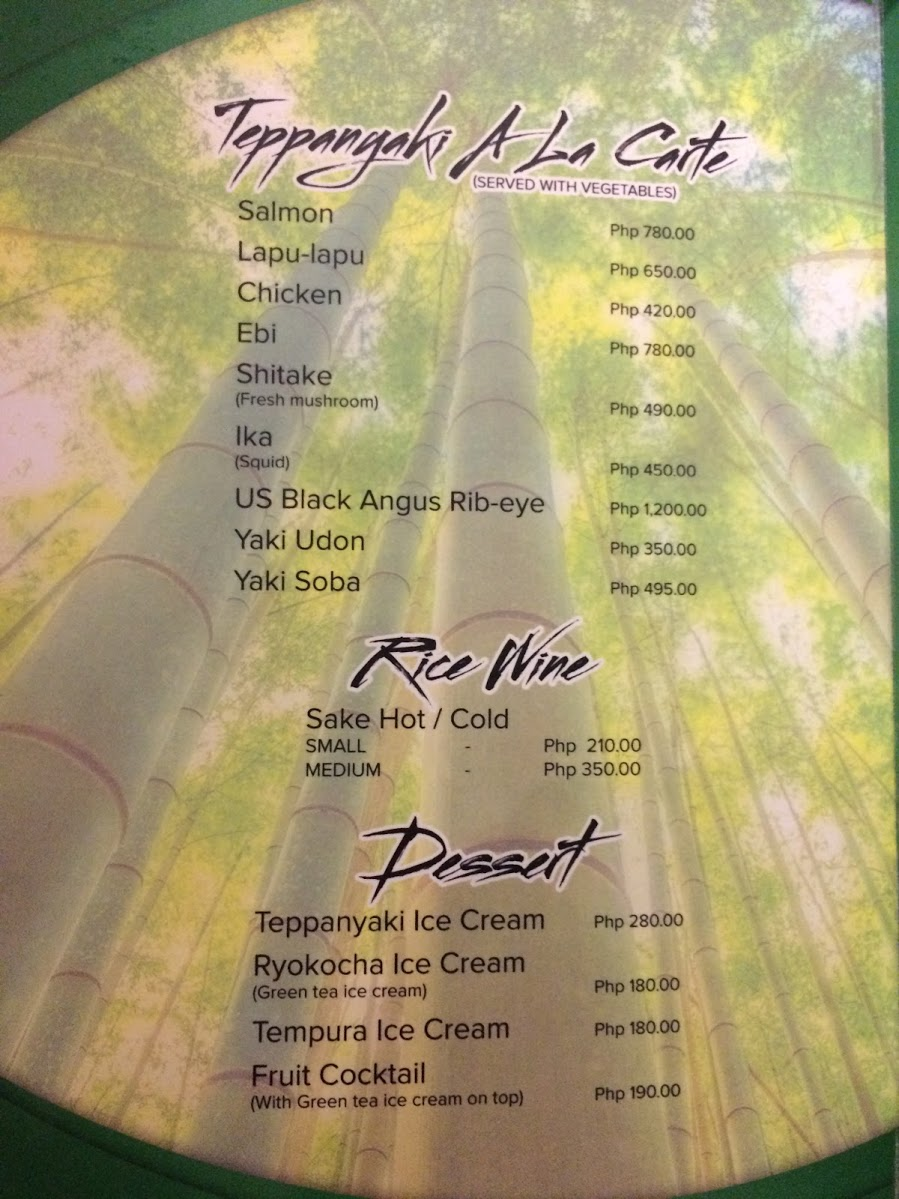 They decided to get the order the Yamamori Special wherein it is a set menu served with soup, salad, garlic rice, US Black Angus, chicken, shrimps, salmon and vegetables.The best part was most of the food was cooked in the teppanyaki grill As soon as they ordered it, they gave us an appetizer of deep fried Salmon with Terriyaki sauce.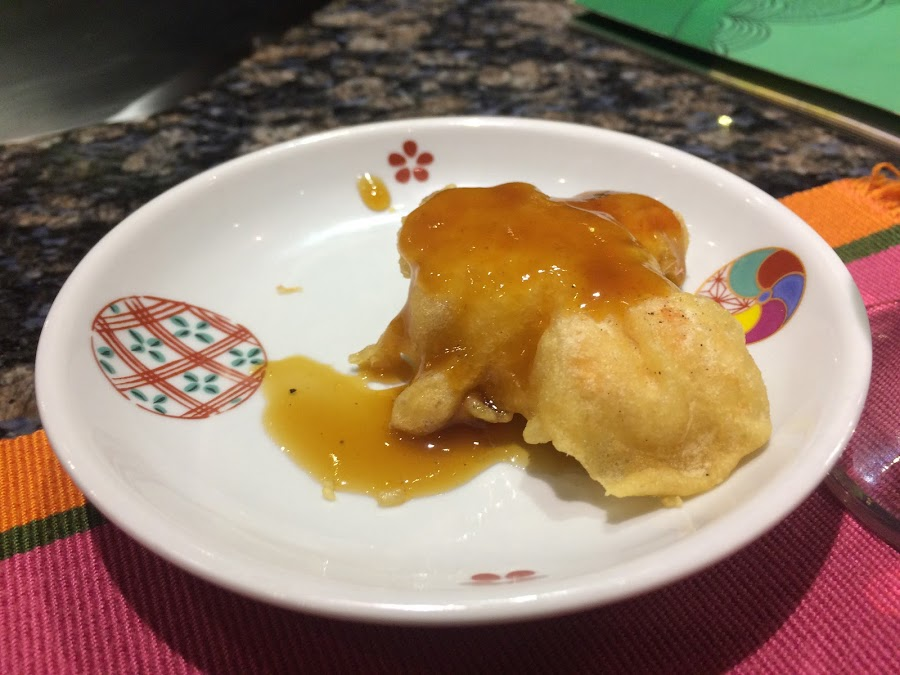 Then the Miso soup and the salad came after.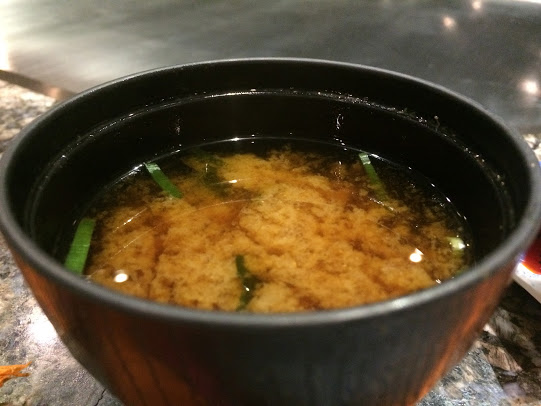 This was the setup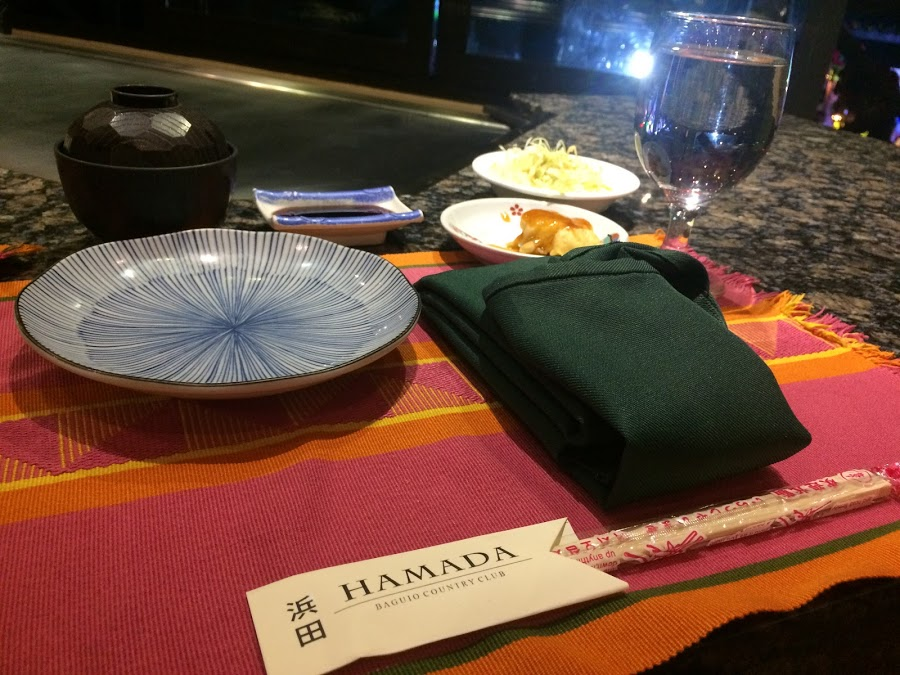 While they were preparing the Teppanyaki grill. My grandma's order of Hamachi (Yellow Tail)Sashimi came in. I loved its taste.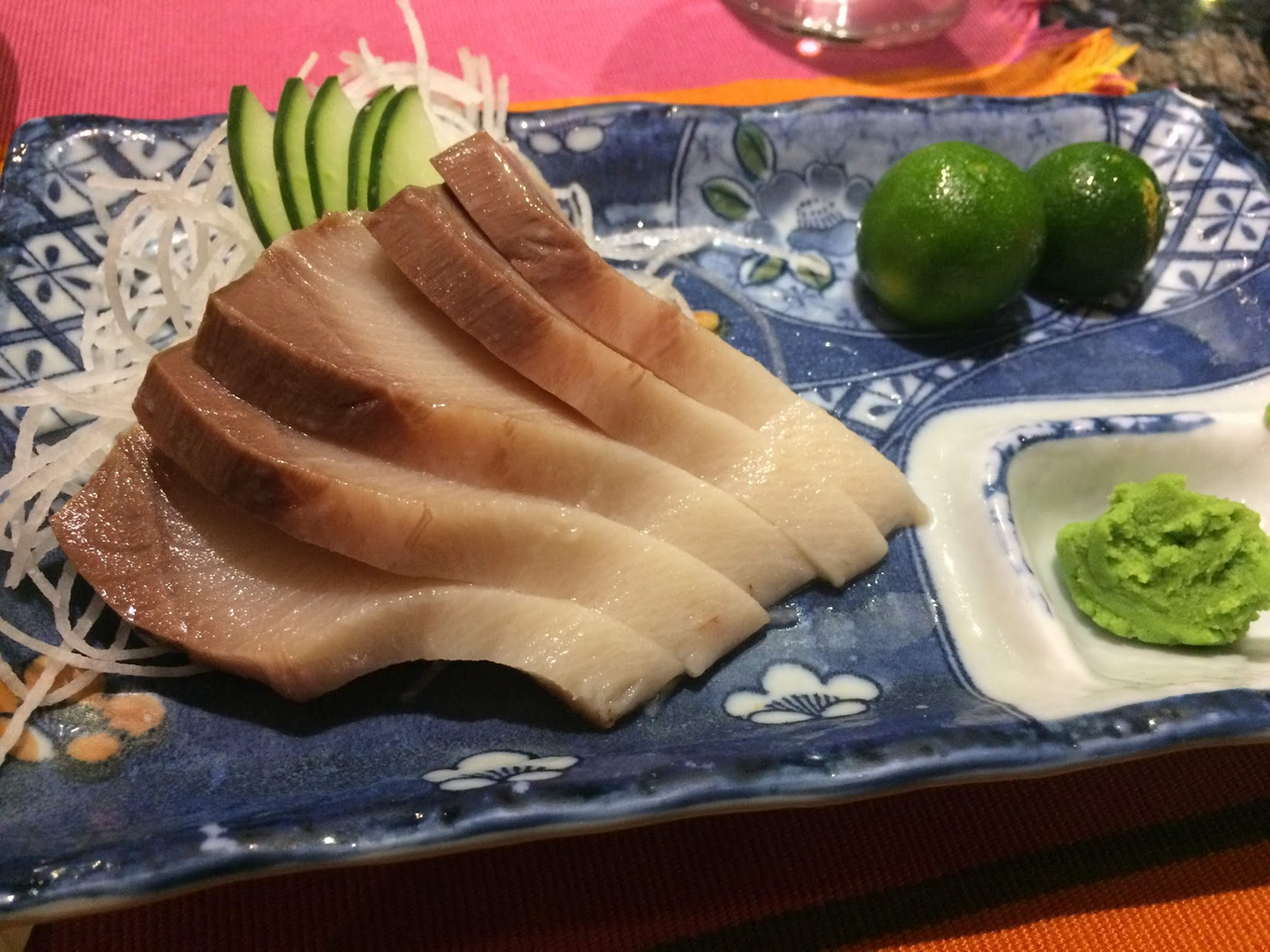 Our teppanyaki chef was showing us tricks to entertain us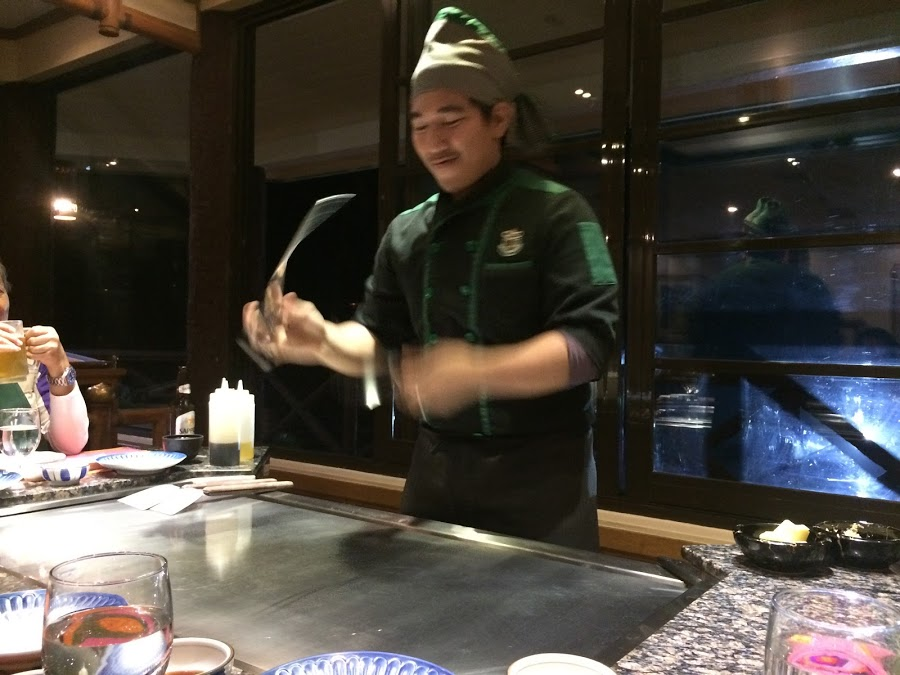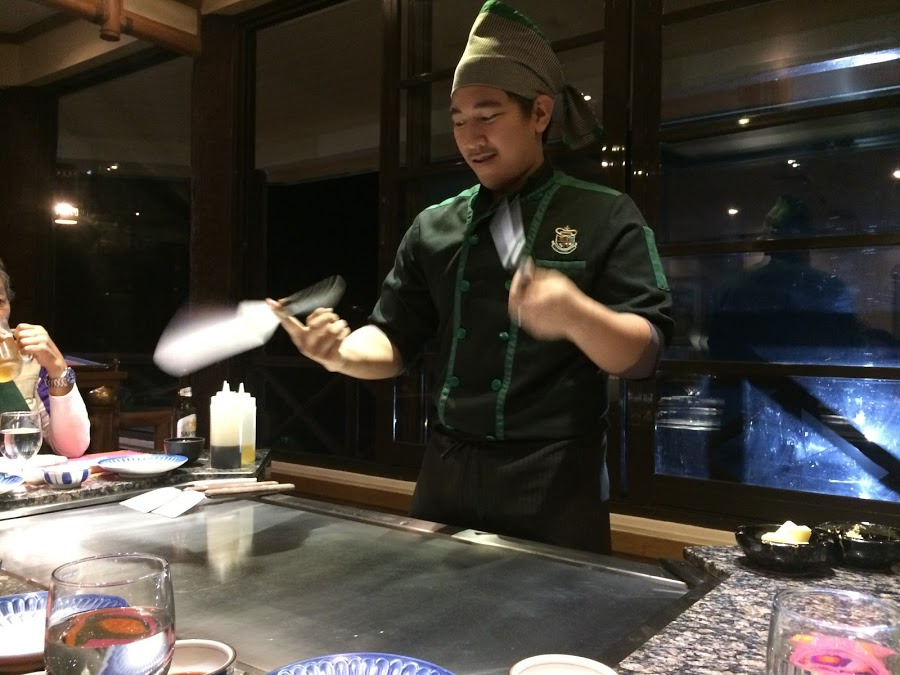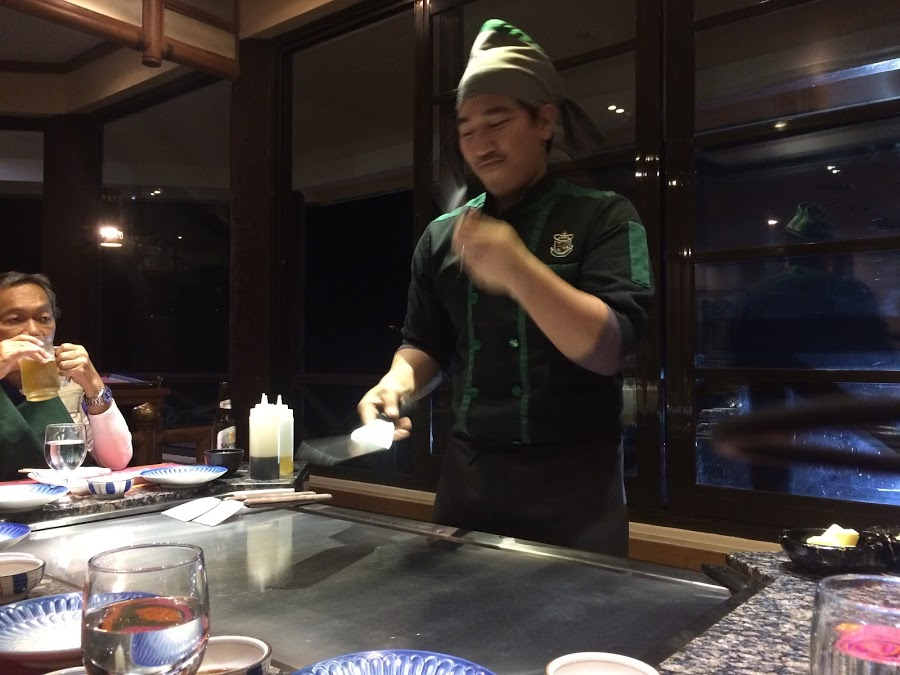 And he even lighted us a fire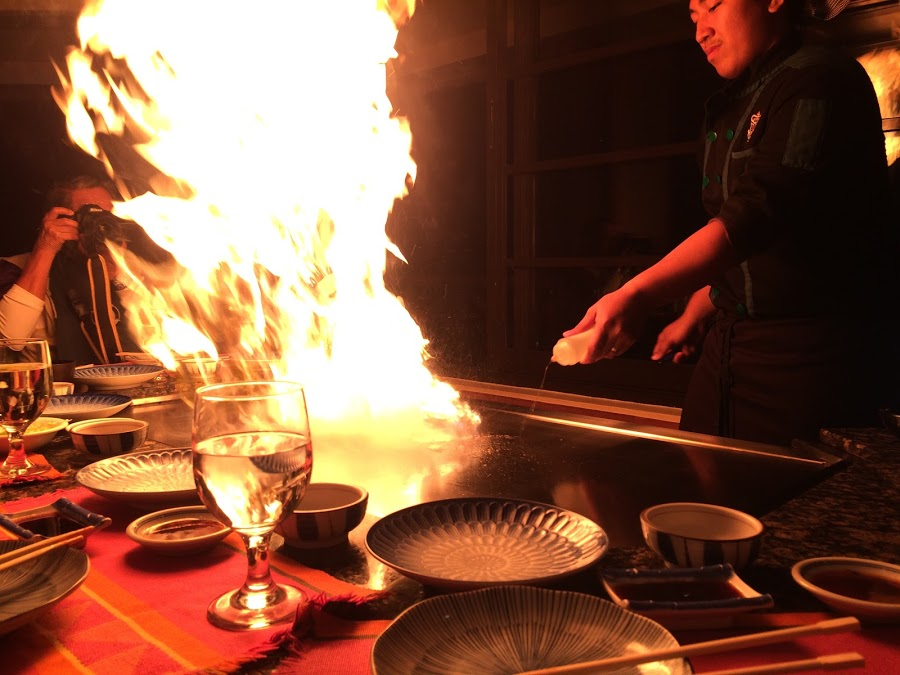 Judging by his smile he was enjoying.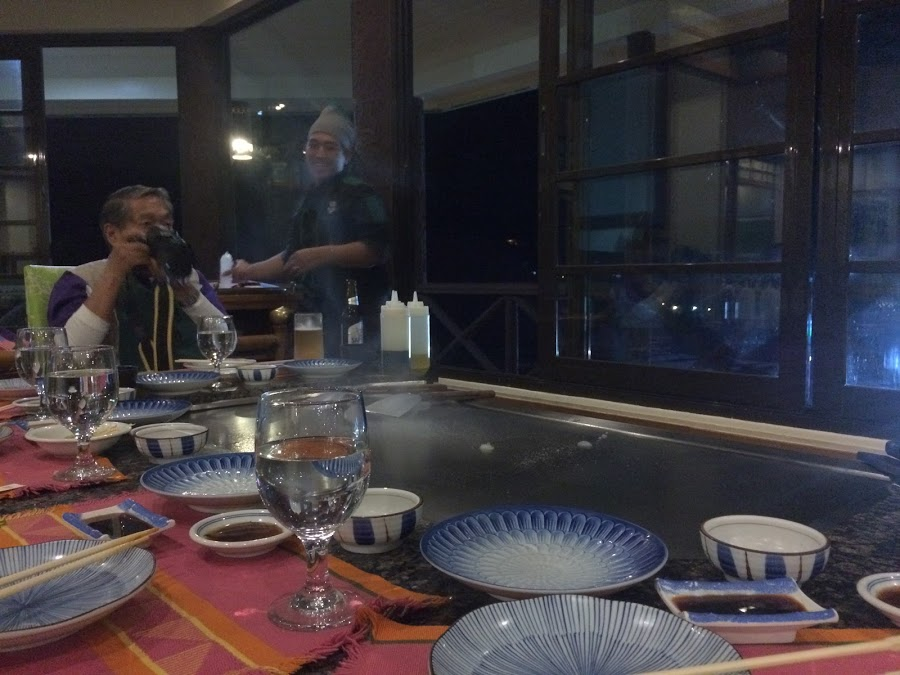 He started off with the garlic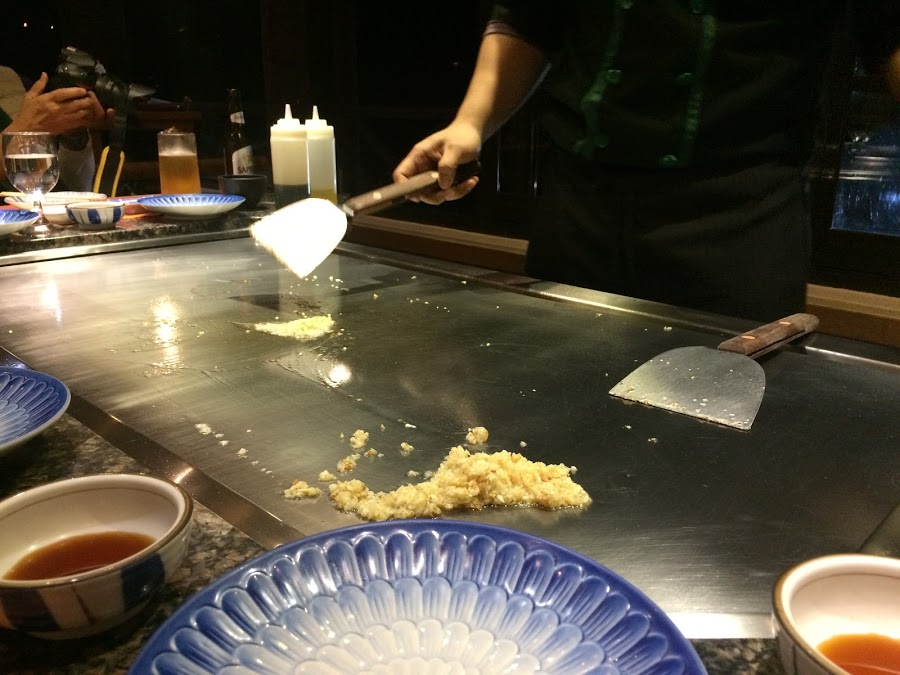 Added some to the rice to make fried rice.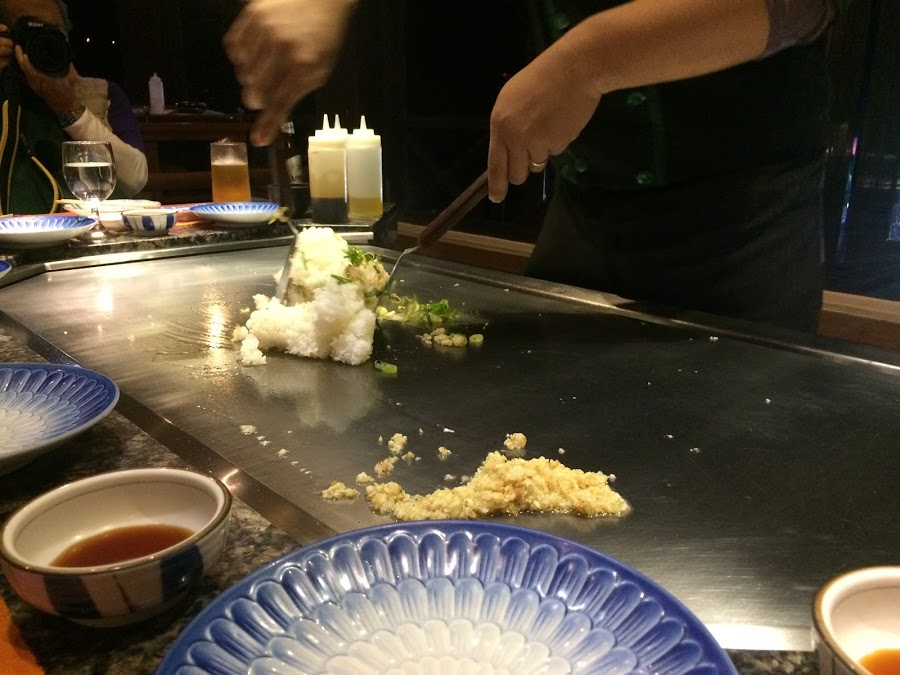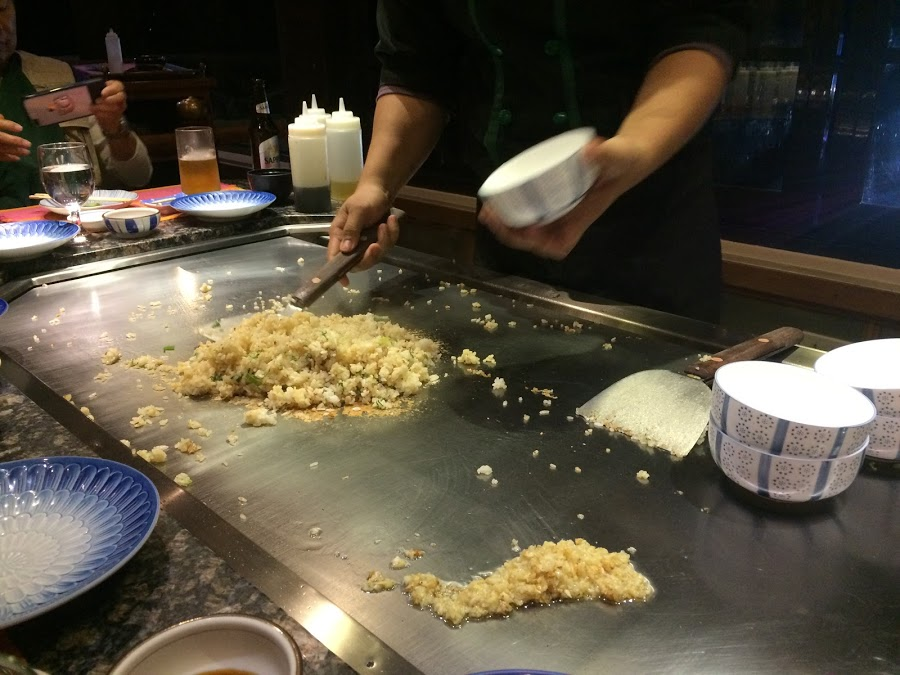 The next thing that he cooked was the shrimp.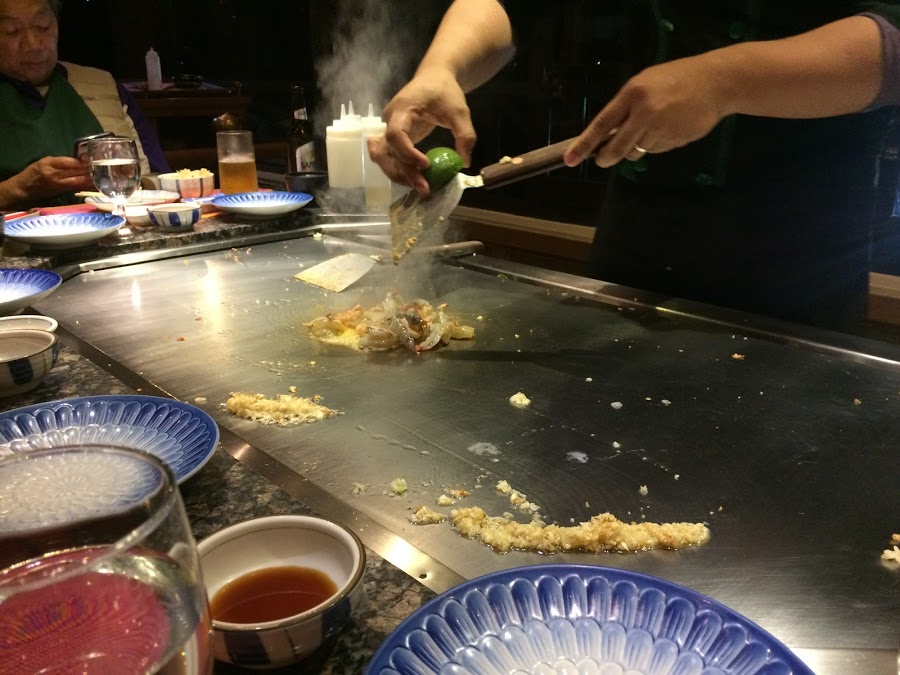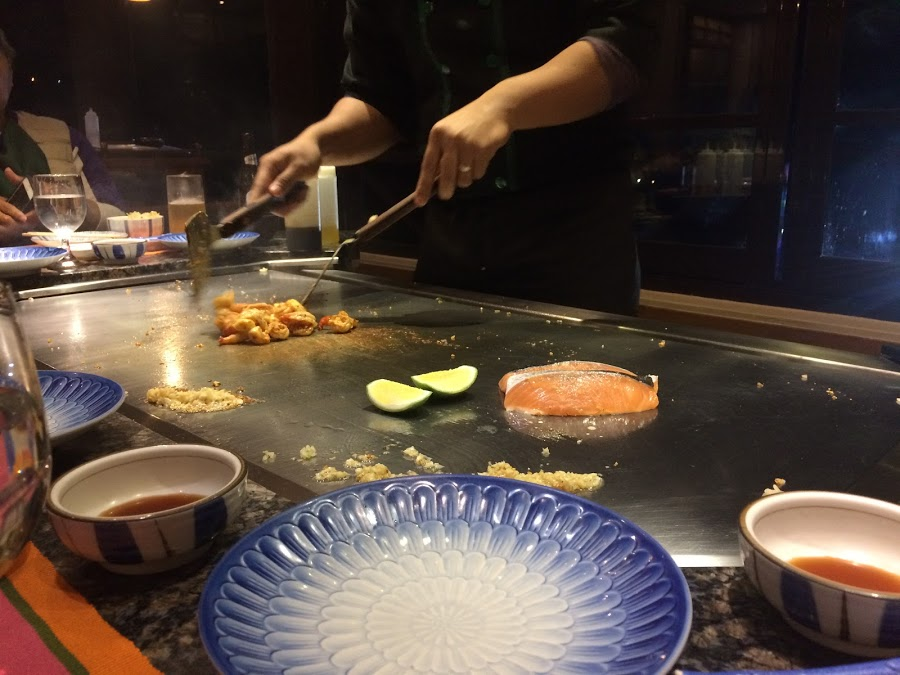 This was the salmon, it was cooked perfectly wherein it was so juicy.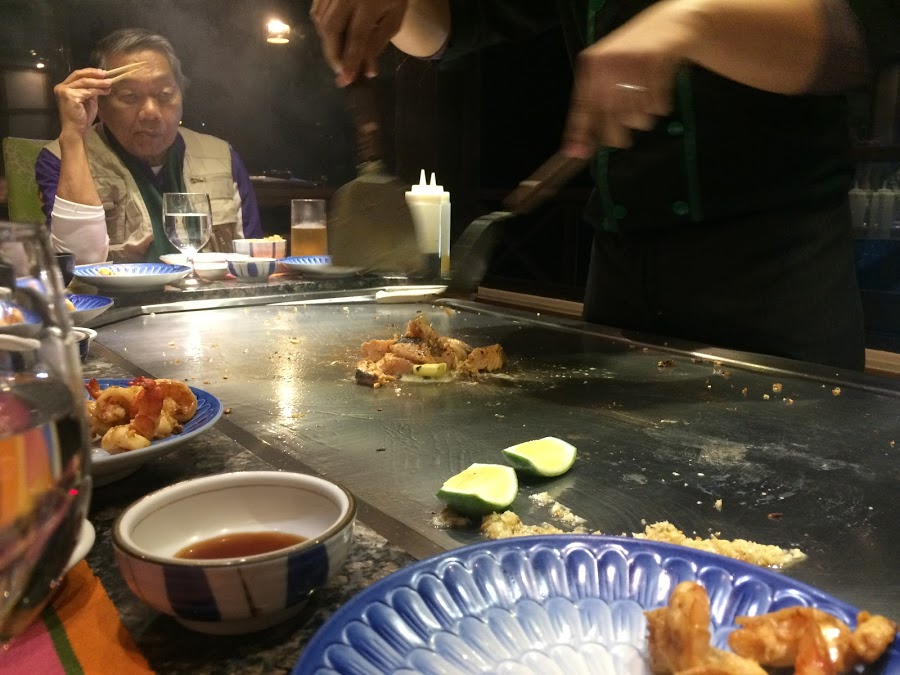 Chicken with Teriyaki sauce.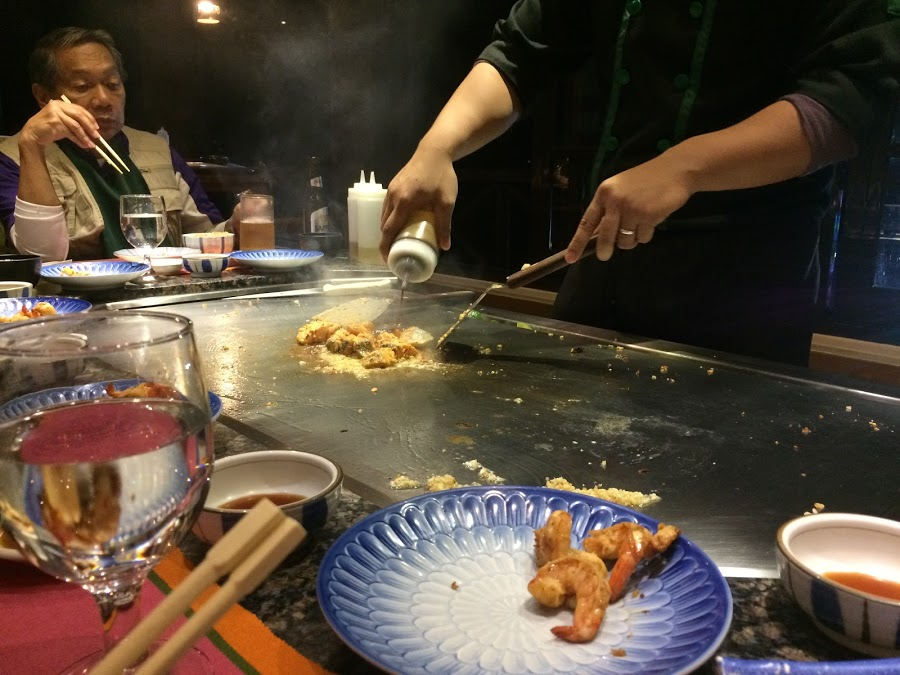 US Black Angus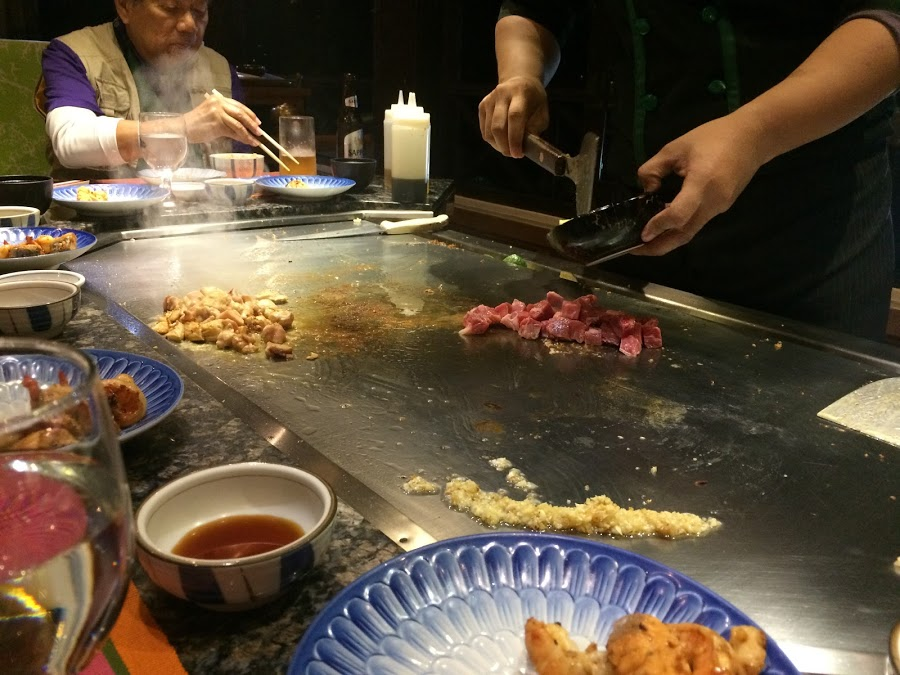 The last thing that he cooked was the Vegetables.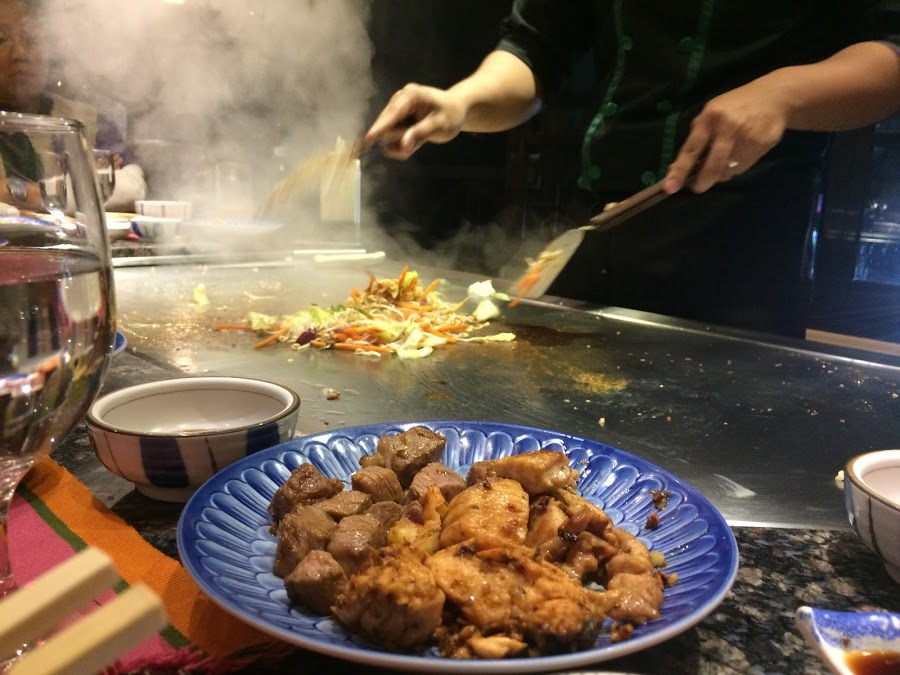 I actually waited for him to cook everything before starting to eat. This was my very first time to do this because when I usually eat here I would eat everything that was newly cooked. The waiting game was so worth it because everything tasted so good, even while writing this I am craving for some more.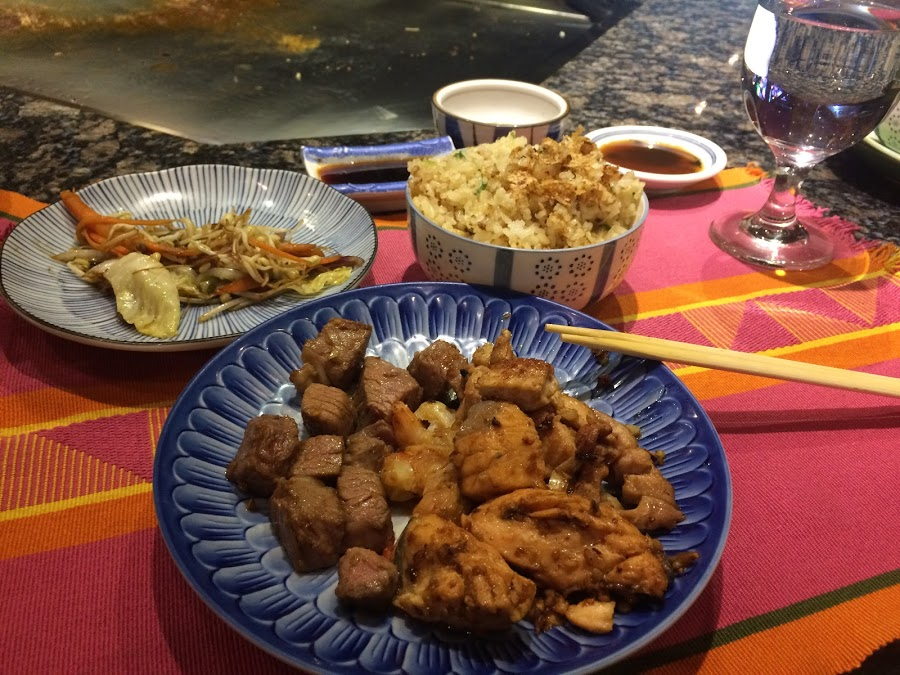 My grandma ordered Sake to go with the meal and gave me a cup. This was my pre birthday drink because the next day I celebrated my birthday.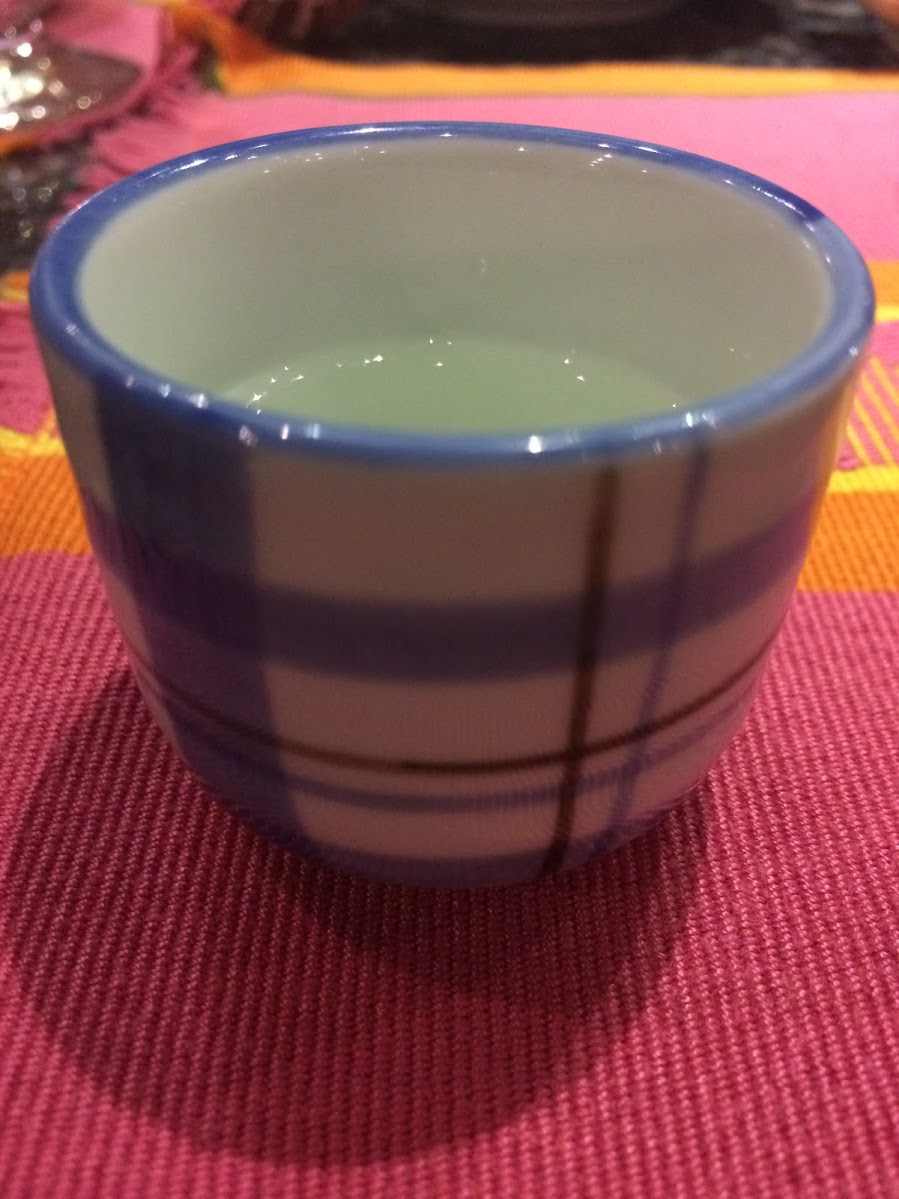 This was their fresh fruit dessert. I kinda forgot what was in it again. Overall, I could say that this was a good restaurant. The service was great.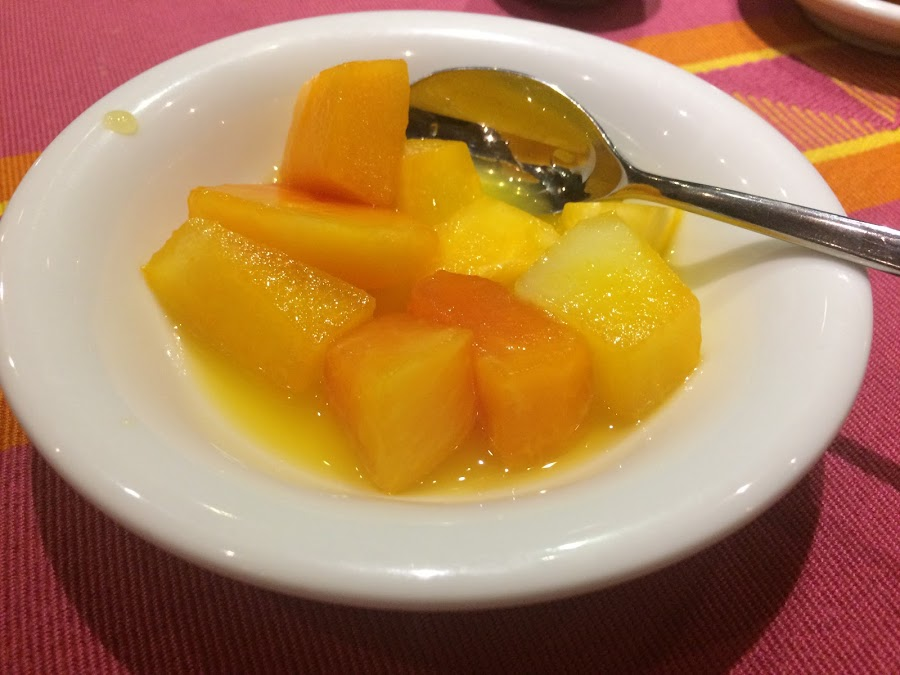 After eating a lot me and my sister decided to walk across Country Club. The place is called Food Camp. This is where they usually put the Christmas Village. I was curious what was in there.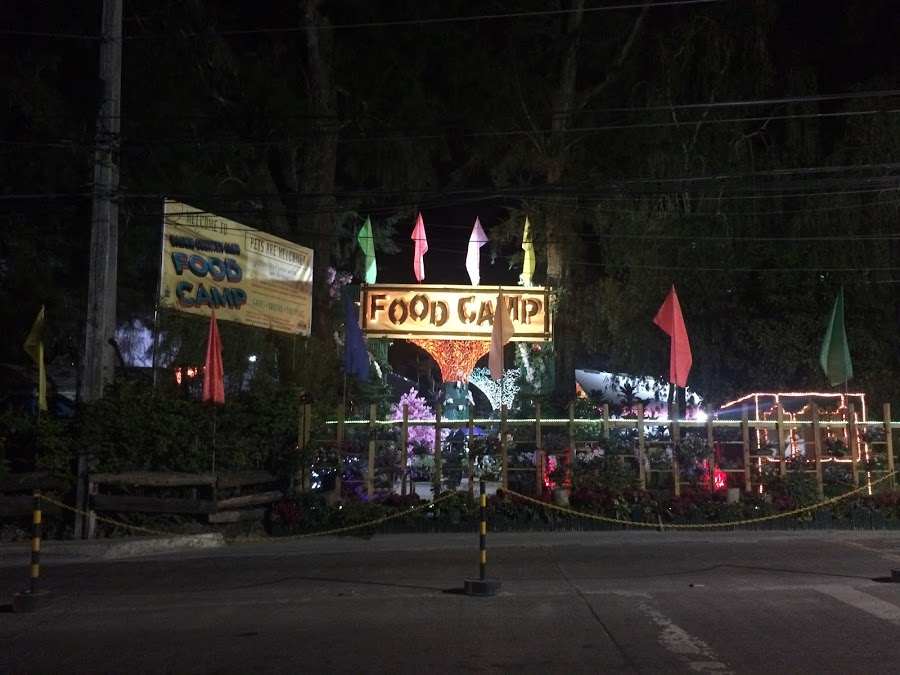 As soon as you enter you'll see a lot of flowers and light.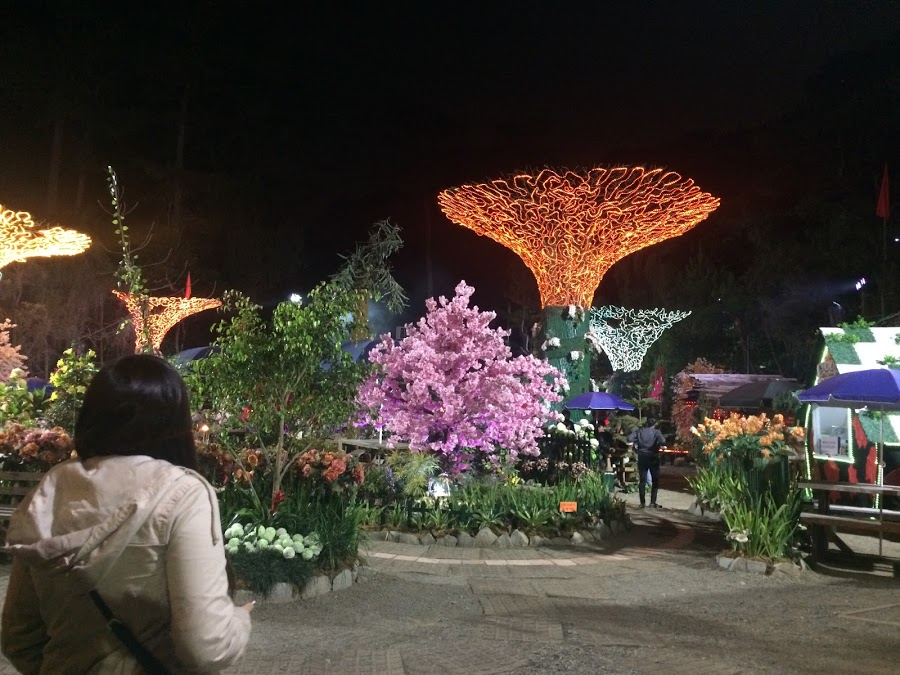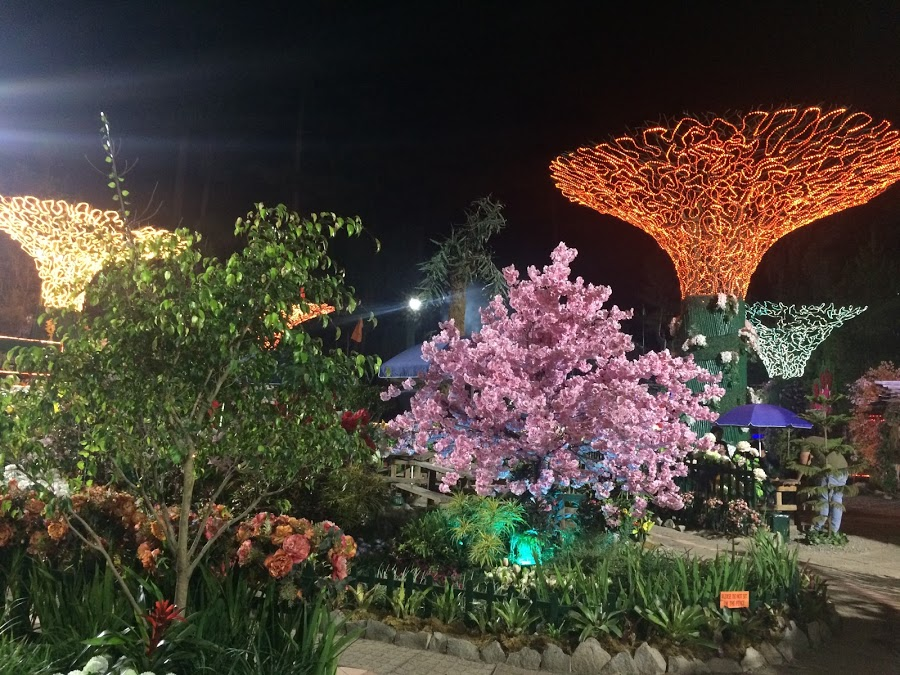 There were a lot of different kind of food stalls inside the place.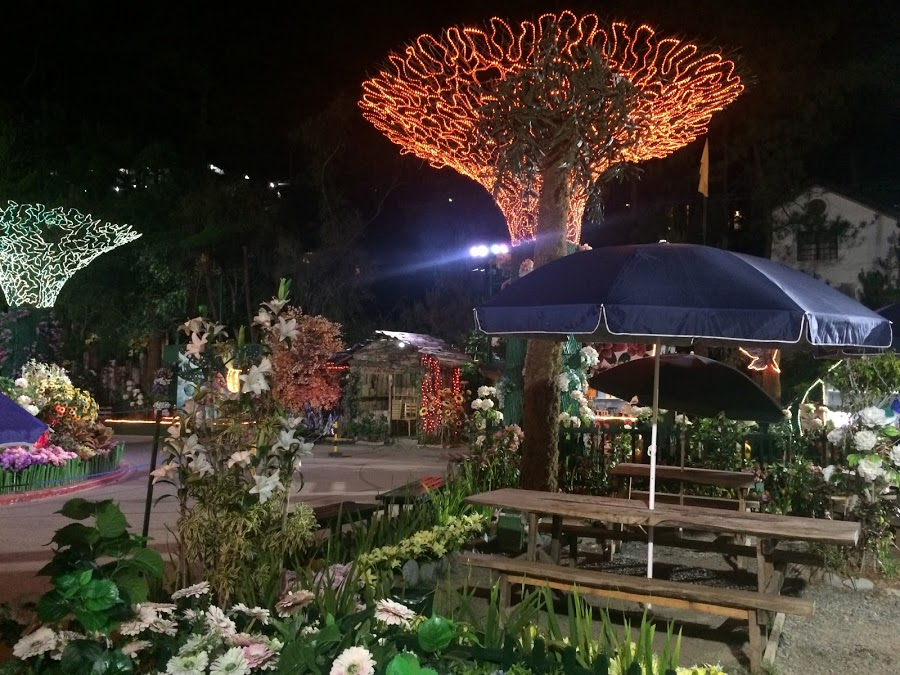 But we were just walking around because we were full from the meal.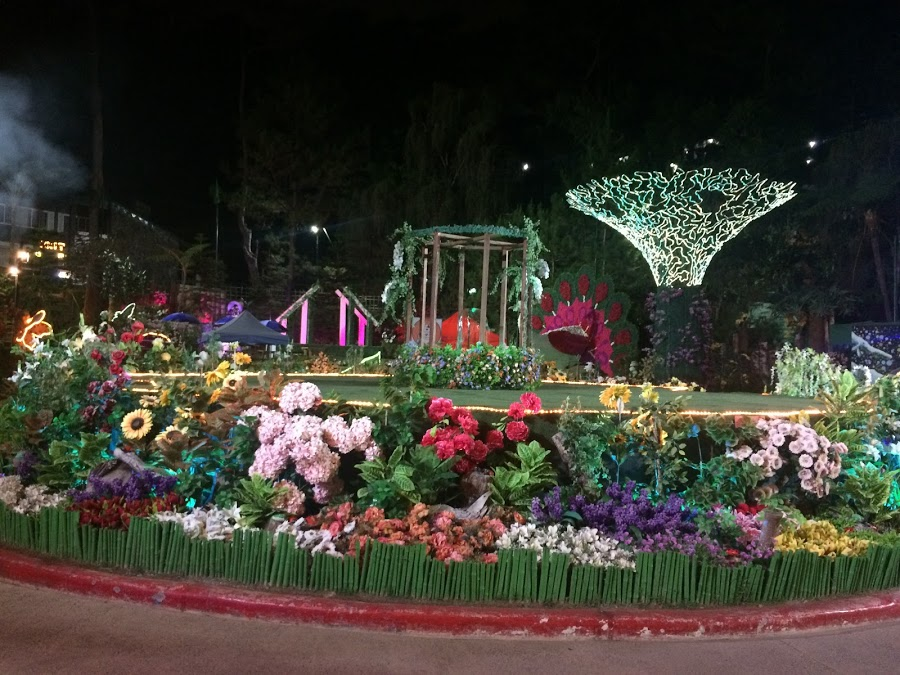 They even made a peacock out of flowers.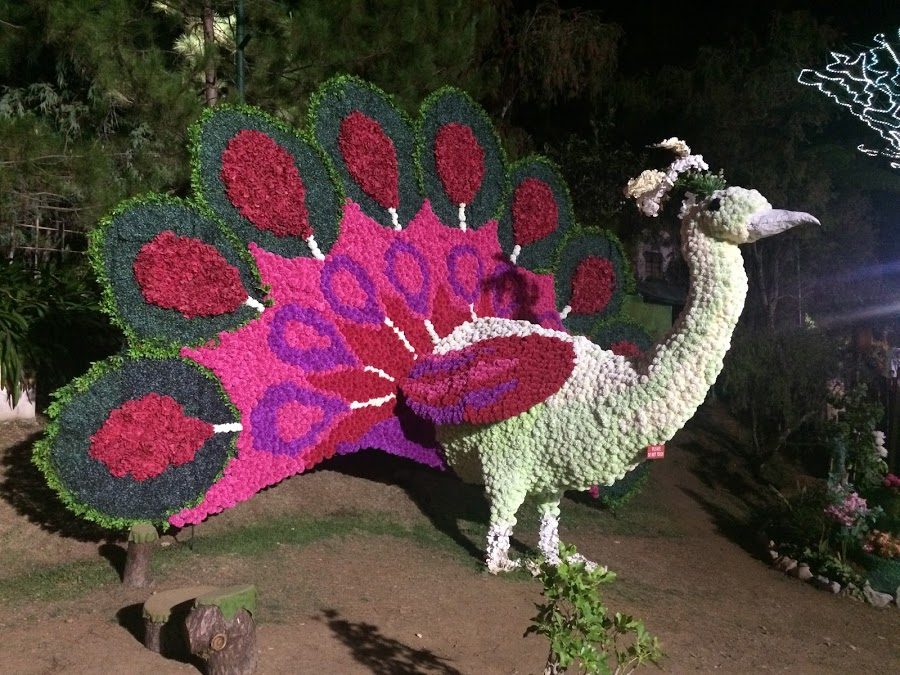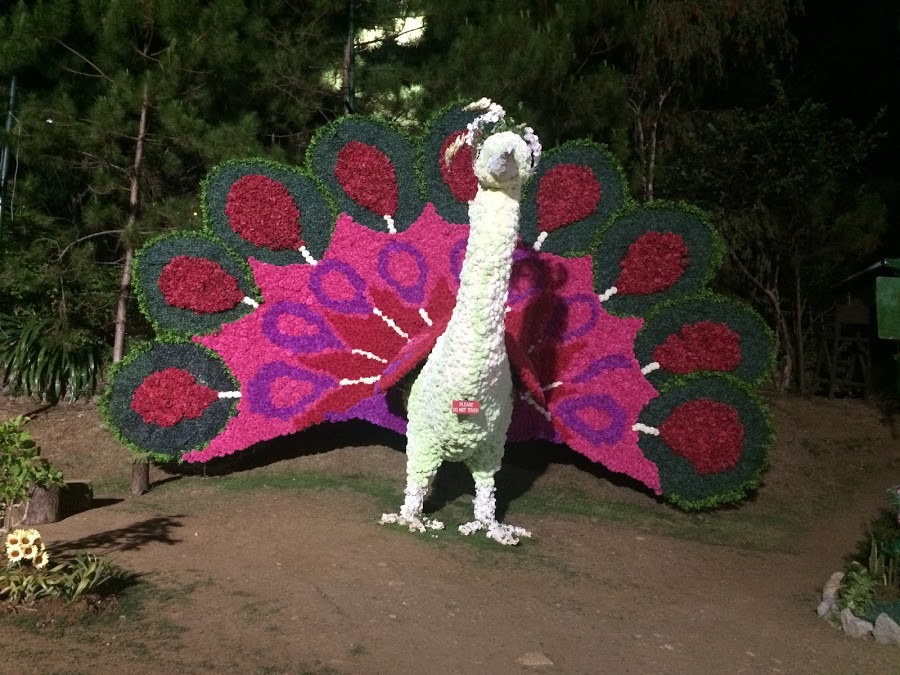 This is the stage where people usually perform.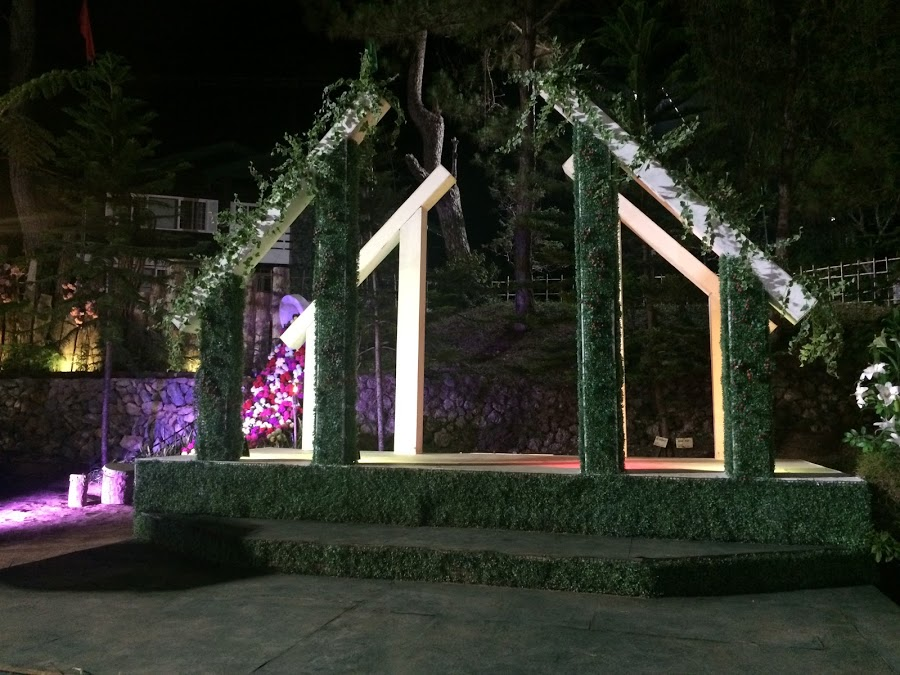 They even made a hut,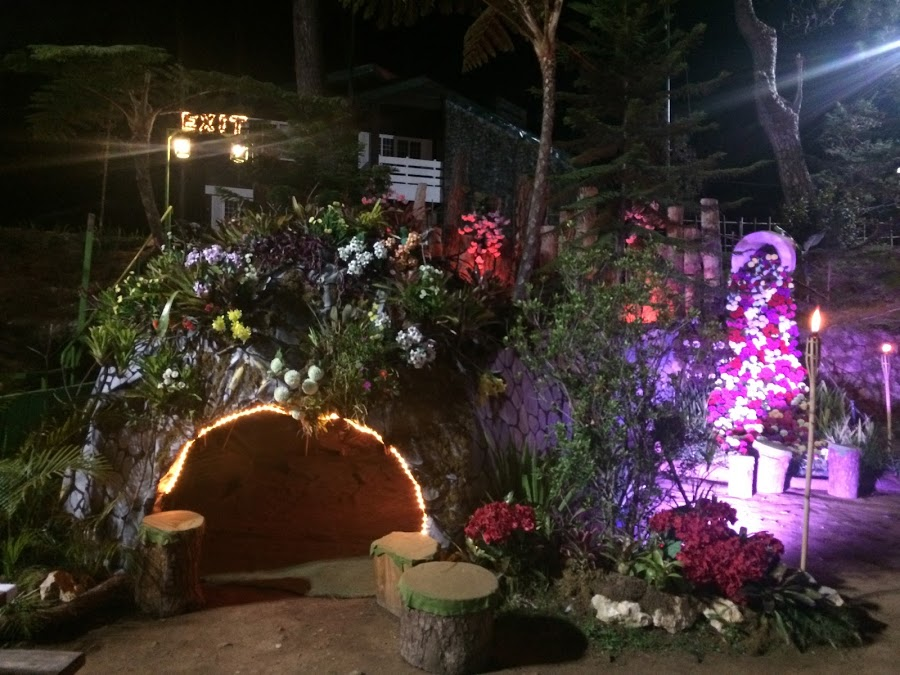 The design of this place looked so beautiful! The only thing that I noticed about the design was most of the flowers that they used are fake. Though it may be fake but I think that they did a great job.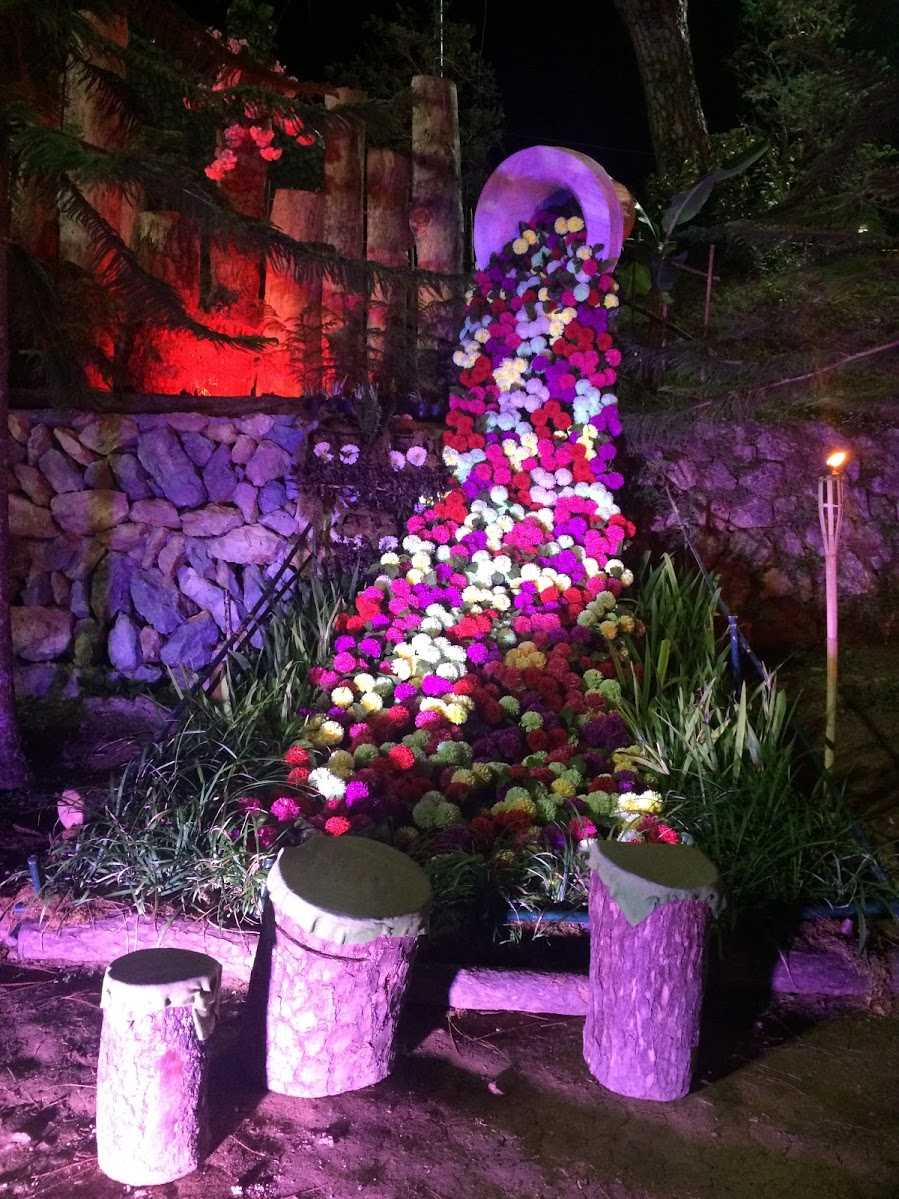 Me and my sister couldn't resist to buy dessert so we ended up getting ice cream. I got Matcha Cookies and Cream.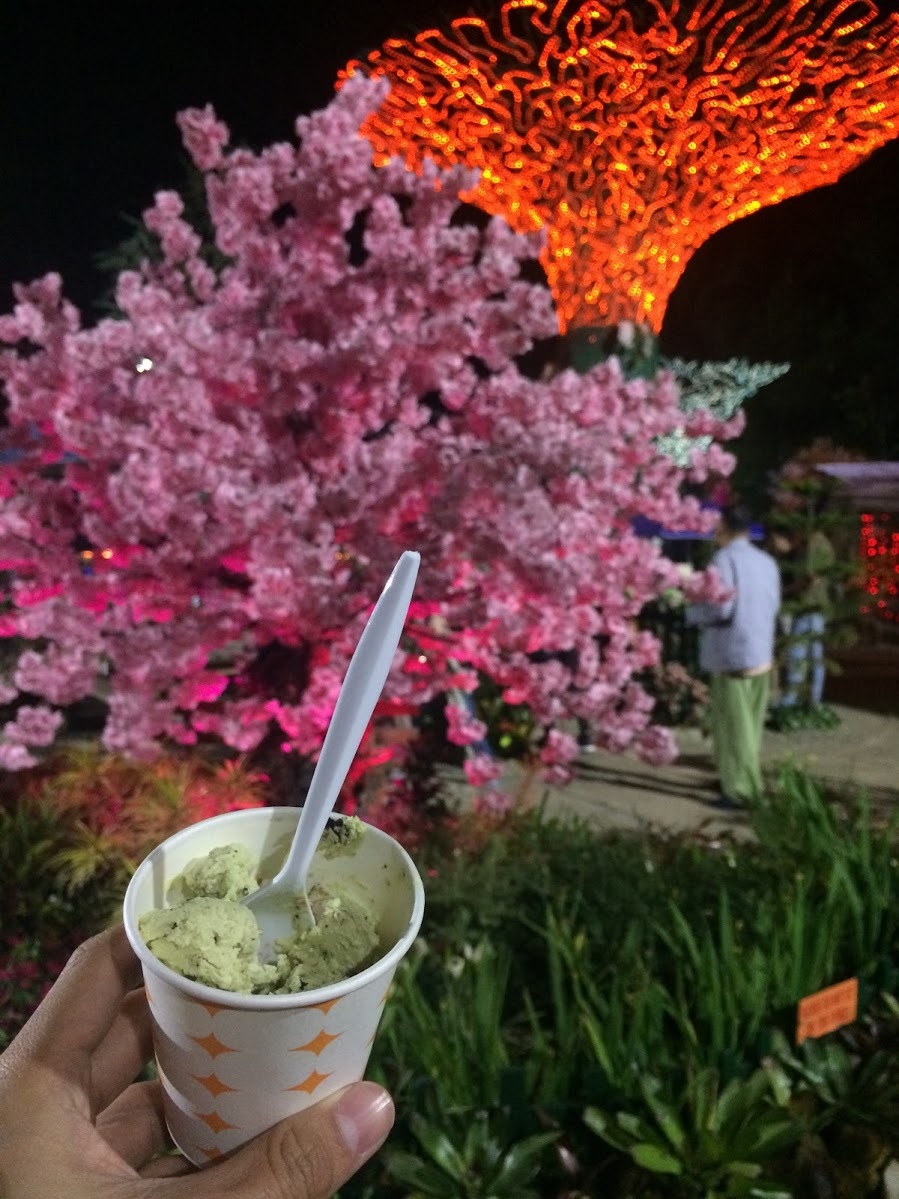 Thanks for reading!

Animation by @zord189



I want to thank @esteemapp, @rynow, @blocktrades ,@jaynie, @bayanihan, @tattoodjay, @fitinfun, @steemitbloggers and @dynamicsteemians
for all your support

---
![e9ptqj5gct.png](

)
---
Restaurant Information

Hamada



碧瑶 PH, Baguio Country Club, Country Club Rd, Camp John Hay, Baguio, 2600 Benguet, Philippines
---
Ulog#71: Hamada(pre birthday dinner)/Wednesday Walk by @tattoodjay
This post participated in the Tasteem contest Your weekly choice