ULOG: #ulog #043 Signal No. 3, San Fernando City, La Union: let's keep praying ❤️

(photo source: from City Government of San Fernando, La Union FB page, copied and pasted it here thru snipping tool)
Good evening everyone, fellow steemians, uloggers & all prayer warriors. This is the latest update from the City Government of San Fernando, La Union. As of this writing we still have our power (current) but we can feel and hear the noise and soft whistling of the wind, as well as the alternate rain out pour.
We have prayed a while ago before I put my youngest to sleep. My eldest went up stairs to stay with her while I am still here ulogging. I can't sleep. I need to be awake to alert my nanay and our kasambahay in case of emergency. I couldn't help but feel a little scared because of the strong winds and also I keep receiving text alerts from NDRRMC (National Disaster Risk Reduction and Management Council). I praise and thank God because before I even finished my prayer a while ago, my youngest fell asleep. I checked on our mobile phones, they're all fully charged and my nanay is still awake as of this writing. I can sense that she's also afraid. I kept reassuring her that we'll be alright, let's just keep praying. Our residence is near the sea and we're so afraid of the storm surge.
Here comes the rain again and the wind. I appeal to all steemians, uloggers and prayer warriors, to join us in prayer. Typhoon signal has been raised to no. 3. I really can't sleep because of the wind. That's why I'm taking this opportunity to call each one to include us in your prayers. God bless each one and keep safe and warm. ❤️
pabugso-bugso po ang ulan, hindi siya tuluy-tuloy pero nakakatakot lang po talaga dahil ang lakas po ng hanging. Ang ingay ingay din po ng bubong na parang naililipad na.
I am @sashley a.k.a. shirleynpenalosa, a recipient of God's love, mercy and grace. ❤️
Have a blessed and cool month of September 2018 everyone :-)❤️
I am forever grateful to God every day of my life for giving me everything that I need and praise Him all the more for not giving me everything I want. To God be all the honor, praise and glory ❤️ :-)


(thank you sis @sunnylife)
@surpassinggoogle is such a generous person and has a very big heart for all of us here. Please support him as a witness by voting him at https://steemit.com/~witnesses and type in "steemgigs" at the first search box.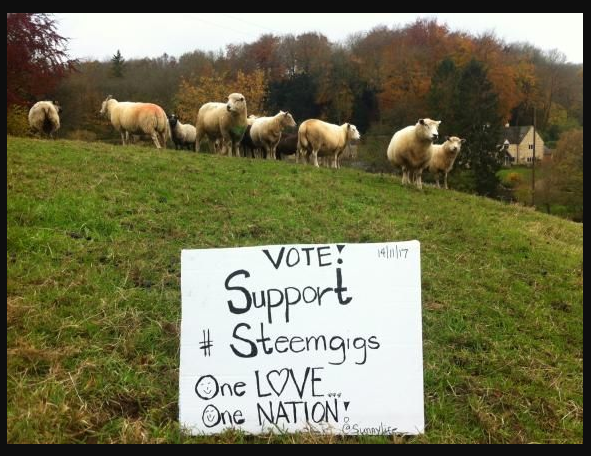 (Photo credits: from sir @surpassinggoogle's post footer)
If you want to give him witness voting decisions on your behalf, visit https://steemit.com/~witnesses again and type in "surpassinggoogle" in the second box as a proxy.
@paradise-found is a wonderful person, a very humble and generous encourager, let us also support him by voting and typing in "gratefulvibes" at the search box. Please do check out @paradise-found's posts for the great announcement, our dear Papa Bear :-)❤️ Please join the curation trail. :-) And win SBD :-)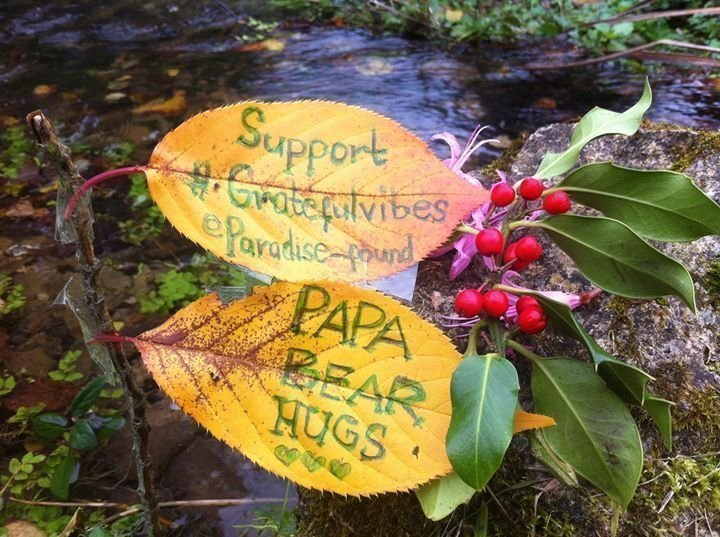 (Photo credits: mam @sunnylife)
Please check this link and join our prayer warriors here in steemit https://steemit.com/christian-trail/@wilx/christians-on-steemit-let-us-follow-and-support-each-other-pt-7-join-the-christian-trail
Other good witnesses to recommend:
@yabapmatt
@teamsteem
@jerrybanfield
@hr1
@acidyo
@blocktrades
@curie
@beanz
@arcange
@yehey
They need our support
Follow us on #gratefulvibes discord channel (positive and uplifting attitude)
https://discord.gg/7bvvJG


(credits to @bloghound)

(credits to @jhunbaniqued)