In my wish list: Mene24K Gold Lucky Horseshoe and Four Leaf Clover Charms
Why one picks a specific design of anything... clothes, shoes, bags, silver and gold coins, silver bars, jewelry... is very personal.
I have a long Mene wishlist which includes the Mene24K Gold Lucky Horseshoe and Four Leaf Clover Charms. Why these two?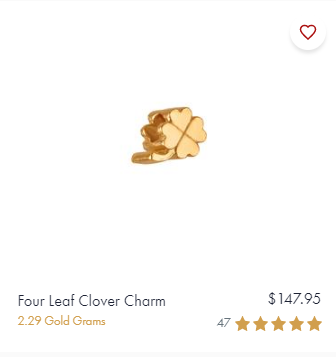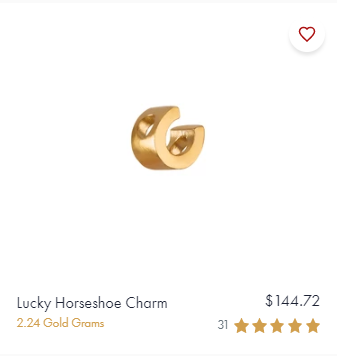 ---
Let me tell you why.
Like many of the women and girls here in steemit I have several bracelets, three of which are very special and meaningful.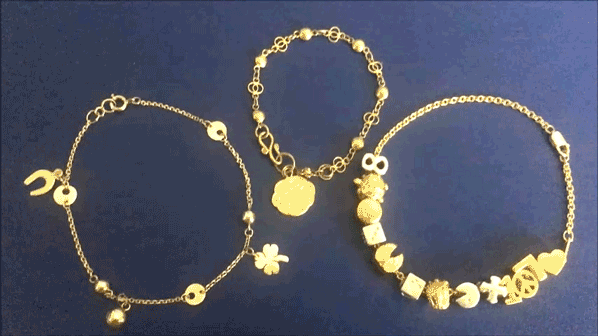 ---
The first one is a 24K Gold baby's bracelet. It was a gift from my Dad when I was born. I wore it during my Baptism.
Dad bought this in HongKong during one of his trips with Mommy, anticipating a baby girl for their third child. It has one charm that bears the Chinese character for "blessing, "bliss" and "good fortune".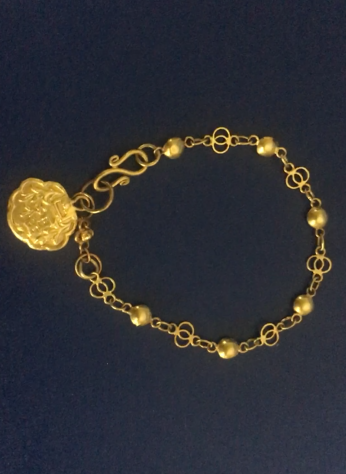 ---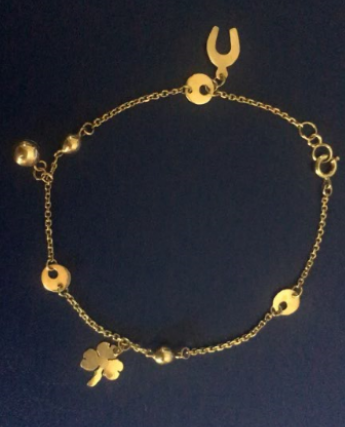 The second bracelet was a gift from my brothers on my 18th birthday.
It is an 18K gold charm bracelet with three charms: a Lucky Horshoe, a Golden Ball, and a Four Leaf Clover.
---
And then of course, my Mene24K gold & platinum bracelet of charms.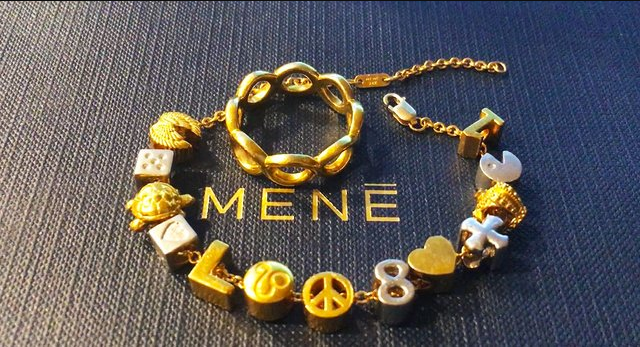 My Mene bracelet is almost full, but can accommodate four more charms,
specifically this one:

and this one:

and now you now know why.
♥.•:¨¨:•.♥.•::•.♥.•:¨¨*:•.♥
Thank you for viewing this article. I will see you again soon!

@silversaver888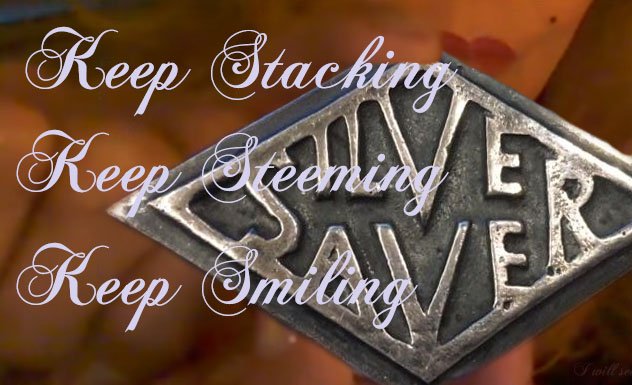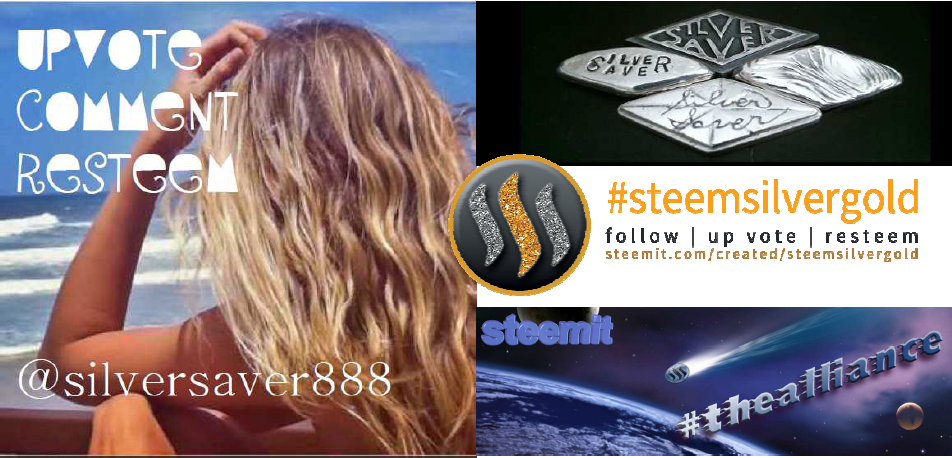 ---
♥.•:¨¨:•.♥.•::•.♥.•:¨¨*:•.♥
The Silver Saver Channel Bar, ltd. ed.
1 troy ounce, .999 fine silver, hand poured by MK Barz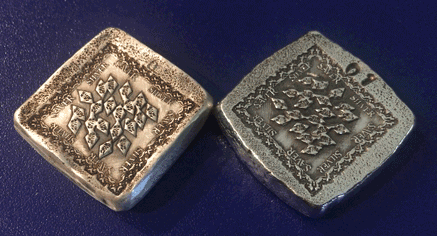 available from MK Barz and Bullion, click the link here. Use discount code: SSA10 to get a 10% discount for the Silver Saver Channel Bar.
Thanks for your support!
Thank you to the silver savers of steemit who have added the hand-poured Silver Saver Bar to their collection and stack: @stokjockey, @underground, @silverd510, @vgholdingsllc, @dfinney, @dreemsteem, and @thedamus. Do you have a Silver Saver Bar? Please let me know if you do the comment section below.

♥.•:¨¨:•.♥.•::•.♥.•:¨¨*:•.♥
---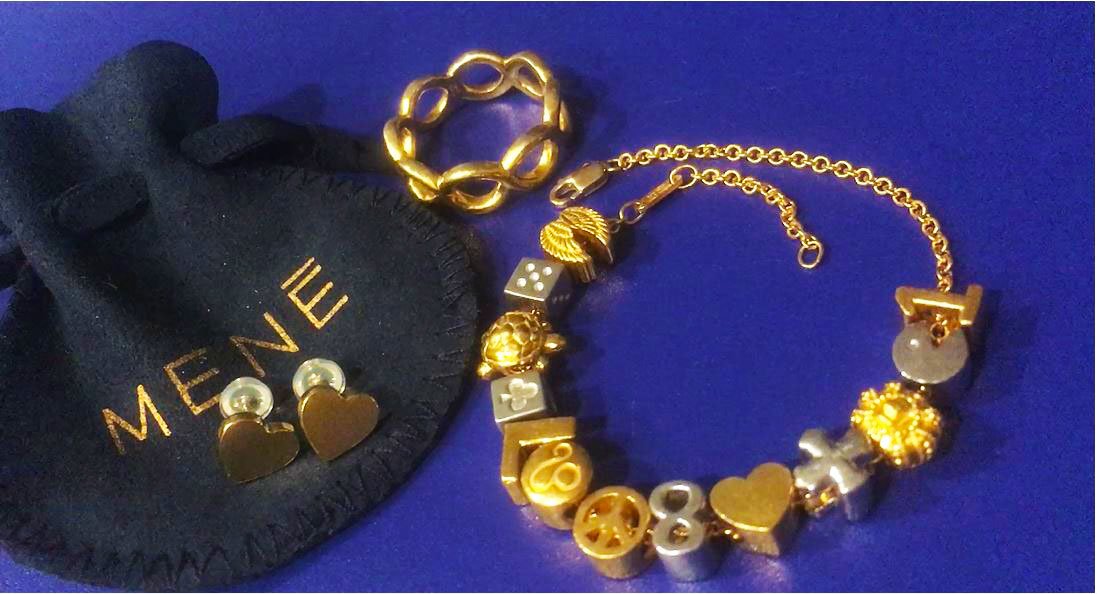 Mene 24K jewelry is a great way to build a gold and platinum stack.
Earn $5 in Mene credit for signing up for Mene with this invite link: https://Mene.com/invite/cK5BKh
---
😊 Happy #menemonday!!!😊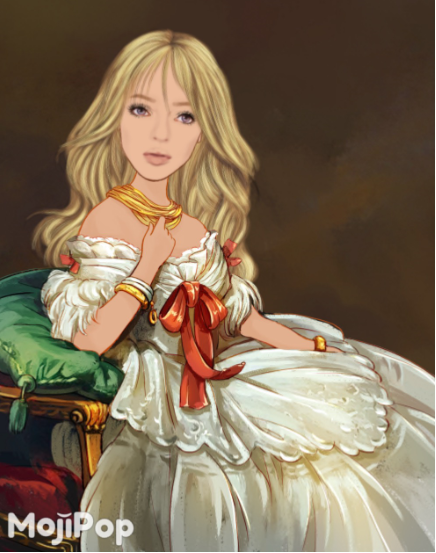 Hugs and Kisses 🤗💕💋!!!!