Sunset - Sunset Challenge 365 #38 By Steve J Huggett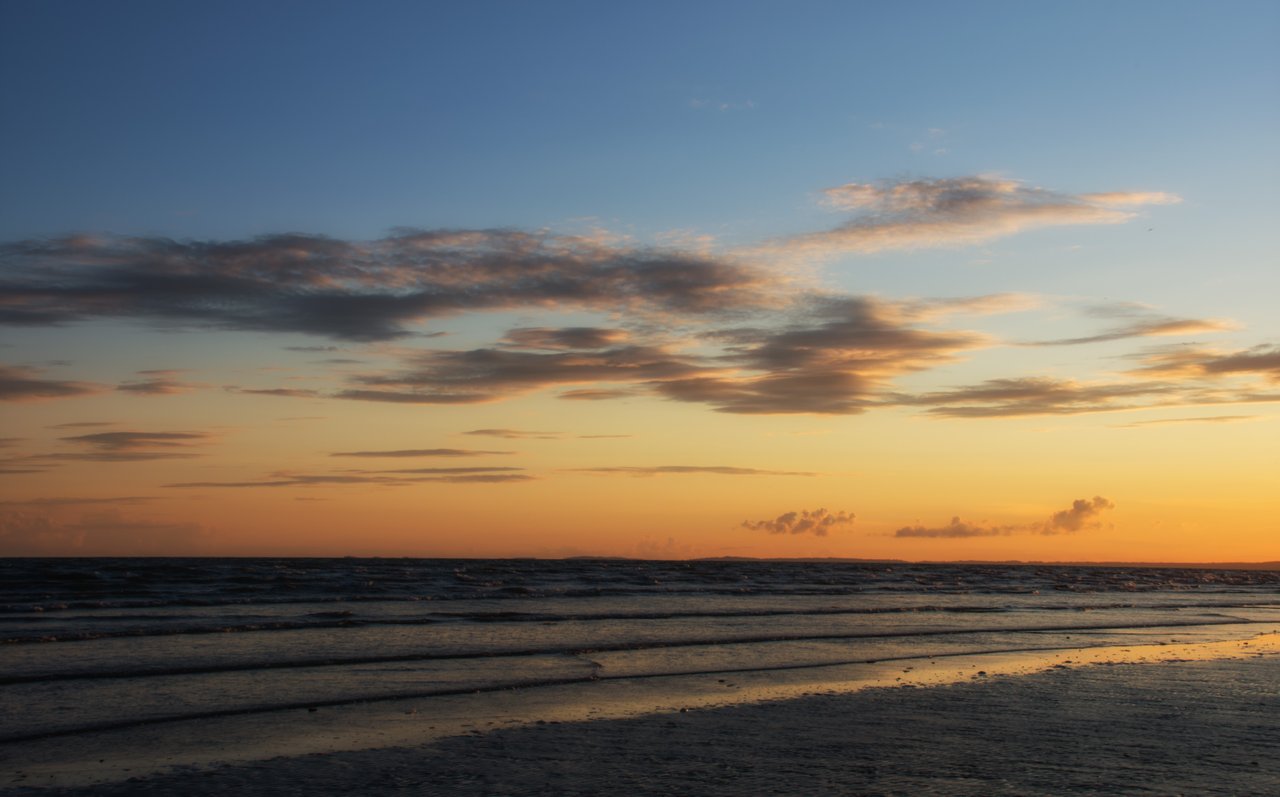 Why do I take so many images? Well in this one the space between the wet sand and the waves coming in are almost equal totally OCD! You just have to wait and keep snapping.
Been out the last to nights and while only at the river both sunsets have ended without a big show, hopefully, better to come in the next couple of days :)
Hope you're having a great week :)
What I use
Nikon D7200.
Sigma 18-300m
Software Adobe Lightroom.
Taken by Steve J Huggett.
Location
Pembrey Carmarthenshire Wales UK
Thank you
I appreciate you taking time to read this post and viewing my photos. I hope you enjoyed them. Please let me know what you think in the comments below.
Please follow me on Steemit @stevejhuggett.

Image © Steve J Huggett. All Rights Reserved.
www.www.sjhuggettimages.co.uk