Ripley's Believe It or Not! --[Pattaya, Thailand]
April is by far the hottest month of the year in Thailand, and that's saying a lot...
Because of this, April is when the summer holidays occur. The kids have off of school, and, in the middle of the month, Songkran,the Thai new year, is celebrated. It's basically an excuse to have fun and beat the heat by having a nationwide water fight for a week.
It's also during this time that most families take their vacations, and this year, that's exactly what we did...
One of the stops on our trip was Pattaya. To escape the super-soaking madness and the heat, we found ourselves wandering into a very peculiar place..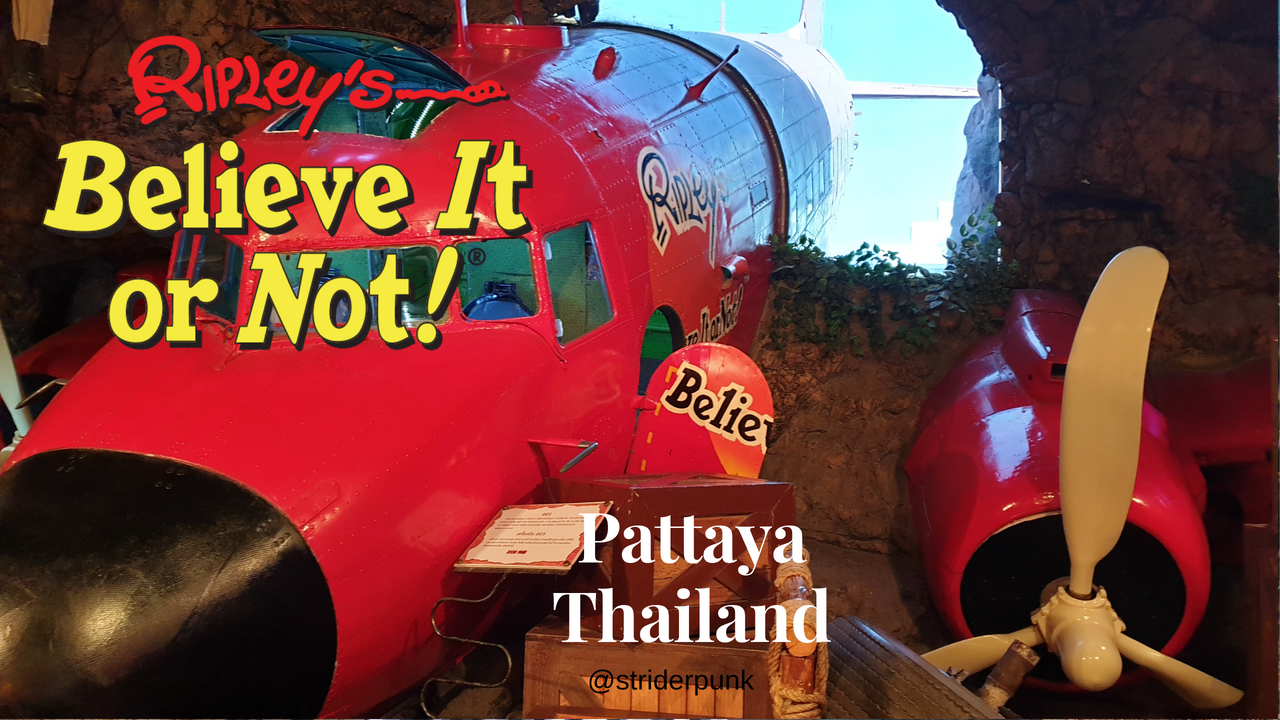 src
RIpley's Believe It or Not!
The Ripley's Believe It or Not museum in Pattaya can be found in The Royal Garden Plaza shopping complex, right off from the beach rd.
The museum can be found on the third floor and it is actually only one of seven Ripley's attractions occupying the space.
Upon reaching the third floor, we were directed to a counter to buy entrance tickets. There are a swath of options to choose from. You can buy each attraction individually, opt for a 3 pass, 5 pass, or go for the whole-kit-and-caboodle and get a 7 pass.
Unfortunately, Ripley's has fallen into the despicable practice of double-pricing, charging tourists a lot more than the locals... tsk-tsk.
We negotiate for the local price and opted for a 3 pass for each.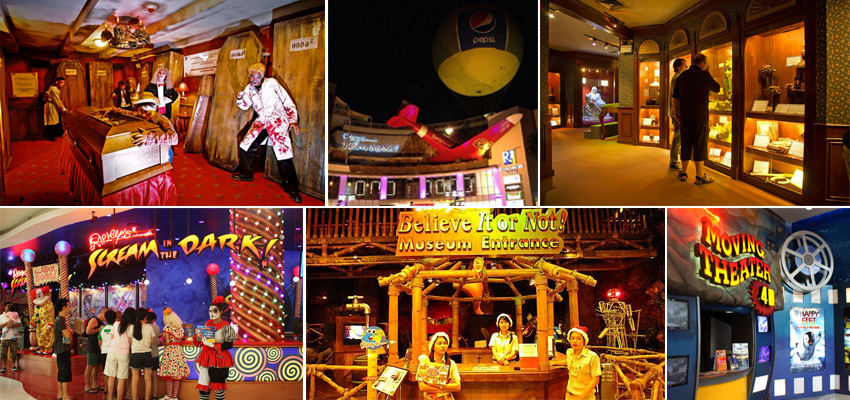 src
The Seven Attractions housing the Ripley's name in Pattaya are:
Ripley's Believe It or Not! Museum
Ripley's Scream in the Dark!
Ripley's Haunted Adventure!
Ripley's Moving Theater 9DX
Louis Tussaud's Waxworks(*which I just found out is NOT affiliated w/ Madame Tussaud's*)
Ripley's Infinity Maze
The Vault: Laser Maze Challenge
We went for #1, #2, and regrettably #5.
While I can't speak for the rest of the attractions, The Museum is interesting, and there is enough to do and see to feel as if you got your money's worth. However, it's not the most exciting family outing choice for young kids..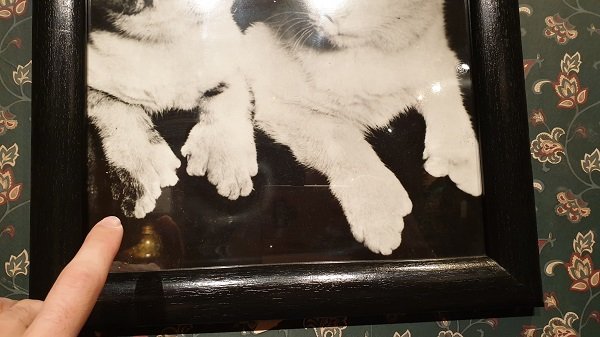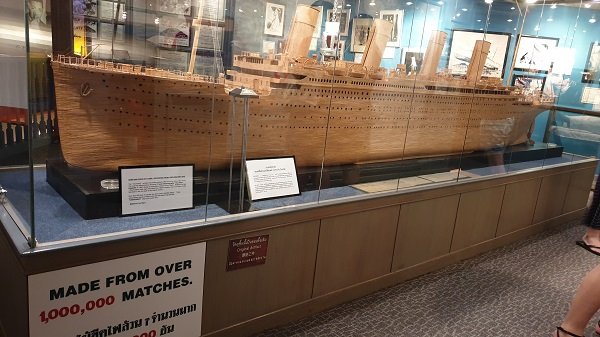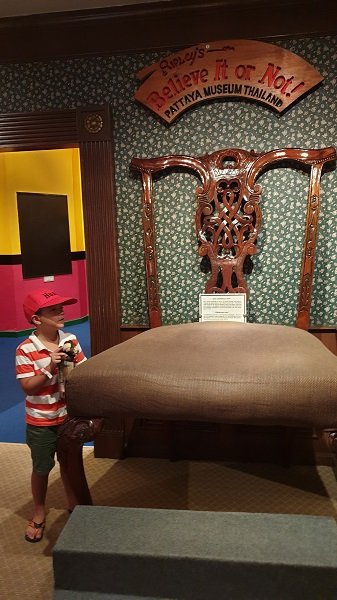 [
I mean there's only so much enthusiasm a picture of cats with seven toes, and humongous chairs can illicit in a 7 year old
]
As for Scream In The Dark, it was a cool, interactive roller-coaster-esque ride where haunted house type objects were popping out at you around every dark turn. The whole point was to shoot at them with a laser gun and earn points. It wasn't really explained well going in, and it was over as soon as it began.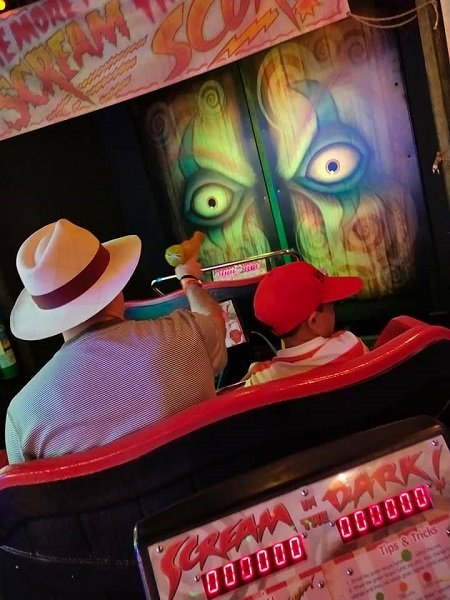 [Also probably not the best choice for younger kids...]
Finally, I would highly recommend staying away from Louis Tussaud's Waxworks..
I have never been to a wax museum, and I mistakenly believed that we would be checking out the world famous Madame Tussauds. This place was a complete disappointment.. some drab storage room for the rejected cast of Westworld. The kids had no idea what was going on, and more often than not, my wife and I were left scratching our heads about who the disfigured candles were supposed to be representing.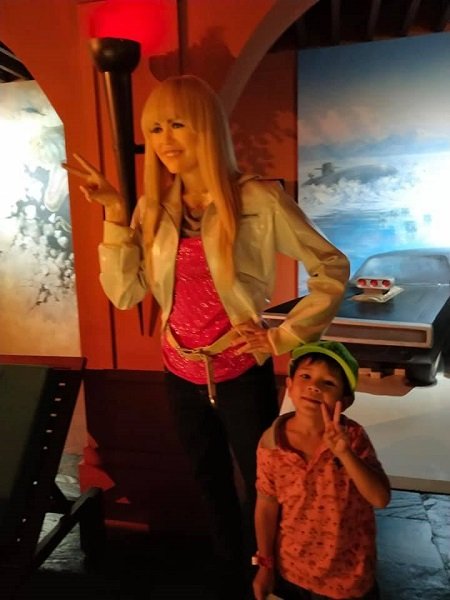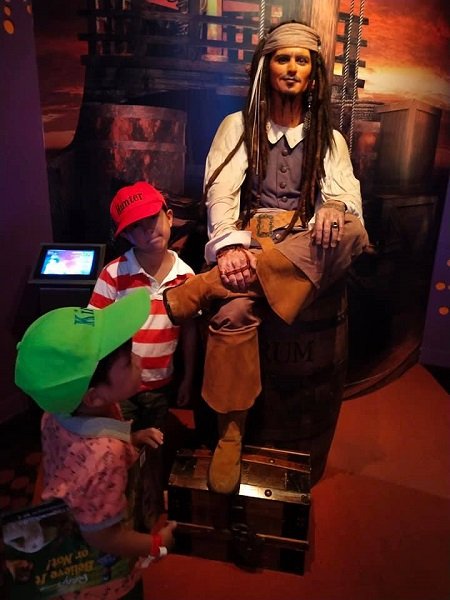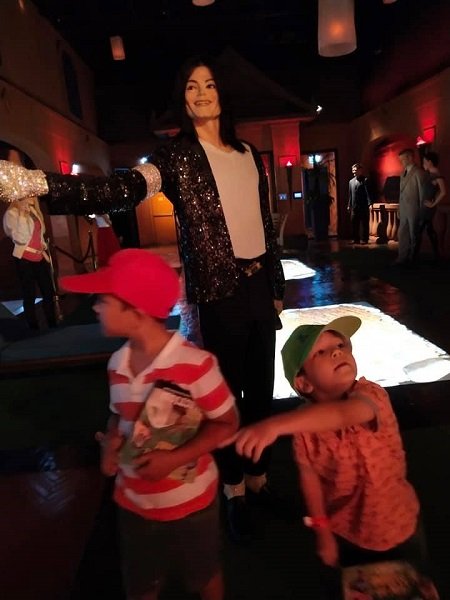 [oh, wait.. I know that one.. quick, boys, get away from him!!]
All in all, I would say to give Ripley's a pass.. unless you have tried out everything else Pattaya has to offer and are at a lost for something to do for a few hours. Just expect to pay more and get less than you are looking for.
Ripley himself was an extraordinary man and did amazing things in his lifetime. His odditoriums , on the other hand, are a dud..
Have you ever been to a Ripley's Believe It or Not! or similar attraction? What were your thoughts? Please share you experiences with us in the comments below..
*Until Then..
* unsourced images are my own