An Insight Into "Legit Illiteracy".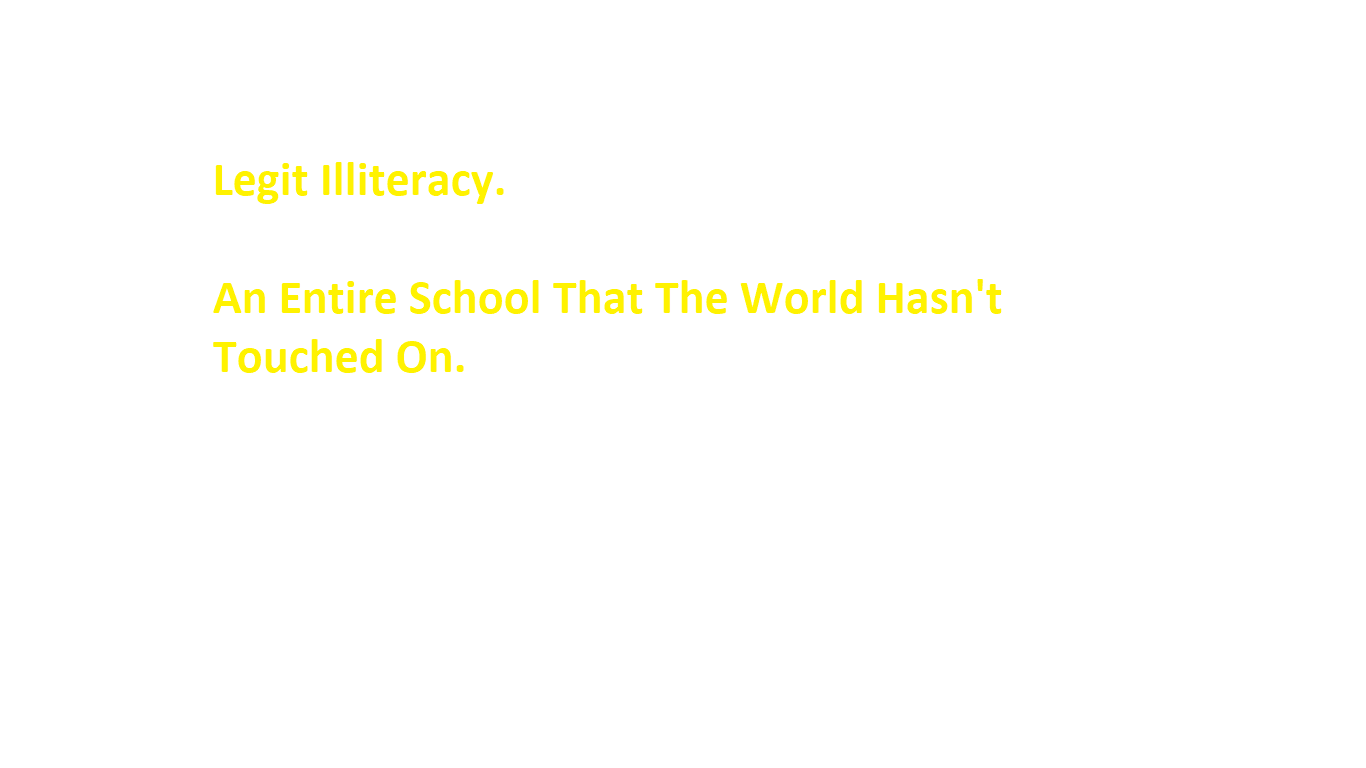 I know i am weak currently but if i do recover, there are several things i want to do. Unlike years ago, these things were scattered and the model behind these things, "not fully placed" but these things are now and i am grateful that this is the case. 
This is one giant reason, that my being does just want to just quit. 
For instance, it is now known that i want to complete 3 simple innovation(s) (steemgigs.org, ulogs.org, macrohard) and the Teardrops SMT. This wasn't all known, years ago.
I have wanted to adjust the world. I have been gifted to do this. I can't change the world.
"The world" in this case, is key. It tells of a large populace, "the entire populace".
Looking at the world from outside in, one basic thing i saw, which was so obvious but no so obvious to the world itself is that, "not one innovation created for the world so far, has been able to take cognizance of the entire world, in the evolution of their innovation model". Innovators have tried but they have not succeeded. They have so wanted to but they have not been able to. Well, the thing is, they have not been able to look at the globe, "from outside in".In my small case, i needed to embark on a route that brought about beautiful disruption and thus balance, in this regard; a route that compliments the other routes and to accomplish this, i need to go outside the globe to peer from outside in.
Then i could see!
The world itself is painted. So what's shown as "the world", isn't really the clear world but i would explain these things better over the course of time, hoping i recover. I would have my own small school and one of the key courses in it will be called, "Legit Illiteracy" and to write out the various subjects that will make up this course and actually teach this course, is something i hope to do, when i recover.There is a lot of rare Intel in the hands of the "Legit Illiterate" and the world is indeed making an oblivious shift and losing some of its paint, making this all the more glaring. One of the tools that has highlighted this even more in recent times, is the "steem blockchain", which to me, was bigger things than just another tech or just another reward-distribution-mechanism etc even from the very first time i stepped on it and until now. 
It constituted also (to me), "a CCTV into the true state of the world.
The world itself, as much as it feels "it is literate", isn't all that literate. Those who have been pronounced "illiterate" by standards in the world, "aren't all that illiterate either". Legit illiteracy is the ingredient that can bring about balance. When i eventually write this course study, these will be some of the subjects:
Don't mind me, this is just a draft. 
keyer things than morals
times to dislike "consolation"
the first obviouser simplest solutions
the testimonial harder route
creating valid illusions
money; "the smaller things"
removing barriers to entry
putting "everyone" into the paradigm
the world is painted, remove some of the paint
shedding all or some of "the nation".
half-humanism 
hand-to-mouthism.
It's complicated? Adding English into the Mathematics.
no plan b. only plan A. 
soap is good, ask the soap master
there is nothing like racism
comedy solutions
explore the senses.
exercising "choice". Choosing to quit
You weren't exploited.
From pauperism to CEOism in a jiffy
Newton's 4 law of motion
in the face of hassle, find testimonial use for "great".
your "greatness" is in your cookies
starvation is sweet.
keeping dreams alive in dream-bits.
words still rule the world
mining the human
ulogging
donkeylife
blockchain's real beauty
directional fun
what do you see?
etc
Your Boy Terry
@surpassingggoogle  
In the meantime, our core focus is to grow our "number of certified uloggers globally". I implore you to kindly join in, in becoming "certified uloggers". 
While we will be proactive about contacting you, please be proactive about asking to join, to help matters
There is a post here, that explains the steps. Otherwise, you can go straight to participating, by filling either of these google forms below:
Special Note
We implore to kindly use ulogs.org in the art of ulogging. We truly want you to love ulogs.org and what it represents. We want you to be an active part of ups-&-downs and its stories and histories.  We want to create a world of "true celebrities" in the form of certified uloggers. Together, we want to emanate "great men and women", each of which can empower generations. These things and more! We would also love you to do your #untalented &   #teardrops posts, using these ulogs.org editors:  
Kindly vote for the "steemgigs" witness. 
Dedicating My Entire Steem/Steemit Journey To My Mum
If you want to support an extra witness and you support mine "steemgigs", it will be really helpful. 
To vote my witness, simply visit https://steemit.com/~witnesses and upvote "steemgigs" or simply click Here to do it on one click!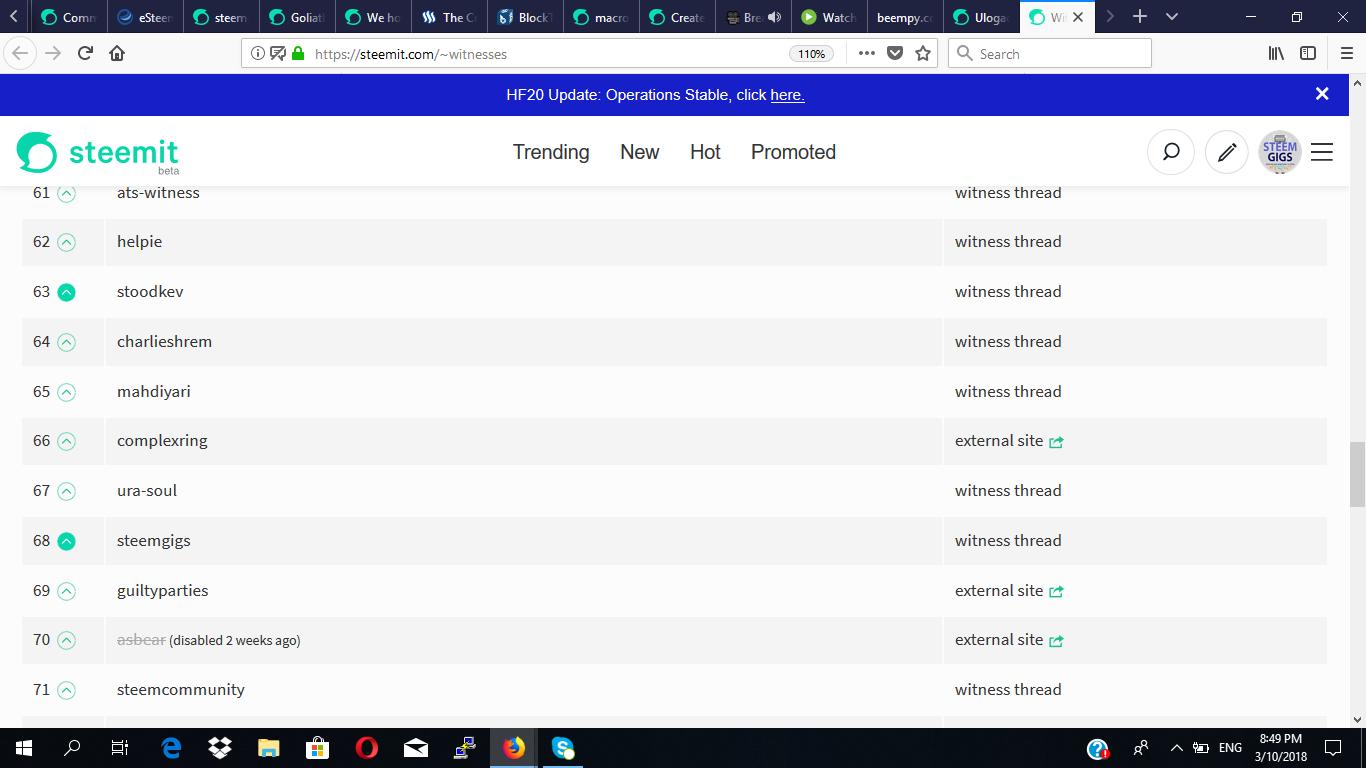 If you want me to make witness voting decisions on your behalf, simply visit https://steemit.com/~witnesses and type in "surpassinggoogle" in the second box for proxy.  

 Subscribe to us on YouTube: UloggersTV