Getting 'Certified' Under The TEARDROPS SMT Ecosystem; How Big Is It In Terms Of 'World Adjustment'?
For 'certified users', it is a close-knit family, one that moves together and this is no joke. 'I (your boy terry) will be in their journey, growth and breakthrough, whether bulls or bears and the entire TEARDROPS SMT ecosystem, however big it turns, will dynamically innovate (using  'down-to-earth' ways) to bring each human (every(any)one) to further limelight & shine, incessantly.
Yes, every(any) can become 'certified' under the Teardrops SMT ecosystem by completing the 5 simple steps below:
Join this discord for inquiries
1. Kindly Visit Steemgigs.org To Create An In-depth Steem Profile
Please login on https://steemgigs.org,  then click on your profile thumbnail on the top right and then on the 'edit profile' tab and proceed to filling-in an in-depth steem profile. 
Alternatively, you can visit 'https://steemgigs.org/@yourusername/edit (Change '@yourusername' to 'your steem username')
2. Follow, Subscribe Or Like All Of Our Major Social Channels.
This is important. We want to have multiple outlets via which we can  reach each 'certified ulogger' with information related to our  evolution. We want to grow these social channels as well, as a vehicle  to reach a mainstream audience.
Here is a list of our social channels (Kindly join any that applies):  
3. Get Some Teardrops And Pay Your 'First Month Subscription' In Advance.
To keep this step simple, simply send '2 steem' to '@teardrops' with the memo 'one month certification'. Then, you can proceed to step 4!!! (Note, you may not lose your steem)
4. Write a Ulogacy Post
Visit 'https://ulogs.org/ulog-surpassinggoogle' and publish a ulogacy post containing things that happened within your day or perhaps, you can recount the entire process of 'getting certified'.  
Be expressive. It's a ulogacy! 
If you are more familiar with the steemit post-editor, refer to this video:
5. Complete The Process By Participating In This Google Form.
https://forms.gle/hMGQYWuo6dFuQhg5A 
Just after you have completed this step, you 'got certified'.
Footnote
The paradigms in the world is shifting and it may not be too obvious just yet but it is very very very obvious. Even tech is attaining a CAP. After 'blockchain', there will perhaps be 'AI' and what next; 'human clones'? Then what?
The world will begin to leave outer-space, returning back down-to-earth, desiring 'the real' and this is already happening. 
Soon, "human" will begin to re-attain more value than bulls or bears; than crypto-kitties or virtual babies; than cute pugs; than superman or millionaire cats; and we (the TEARDROPS certified users) would have long started the motion.
In the meantime, we carry on however 'slow' with movements like #untalented, #ulog etc reaching each nook and cranny of mama Earth. 'A testimonial harder route' but it is powerful what we are doing, what we would have done. 'Beautiful disruption, world adjustment, surpassing google'.
"There is a rarity in the great men industry. We fix this rarity, we surpass google". @surpassinggoogle
This is no joke, this is no joke, this is no joke.
With 'TEARDROPS SMT certified users' will have a community for real; one in which 'humanity is the brother next to you'. 
Your Boy Terry, whether bulls or bears
Sign Our Ulog Petition
To sign, simply visit this URL: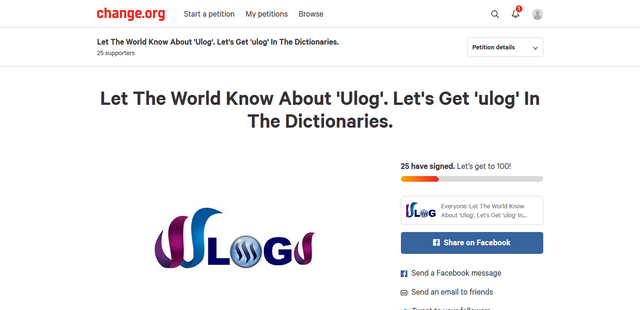 Get Some Teardrops Tokens
You can pick up some teardrops tokens on steem-engine.
Ulog-Games
Days ago, we started one of many ulog-games labelled 'water is the new sexy'. So far, we have received a few entries and we will highlight these entries below, with hopes that it inspires you to participate too:
Each participant above have received a prize of 5 steem each, meaning that, the 'next 12 participants' are still eligible for '5 steem', with 'participants 21-50' getting '3 steem each'.
Do well to read the main ulog-game publication below before you participate:
Subscribe to UloggersTV
https://www.youtube.com/channel/UCzI3Rjamg7zSe_o0BwSeIQQ
Closing Note
You Can Support The Development Of Teardrops
my "Thank You" is hefty.
#venezuela #thai #usa #cn #kr #nigeria #indonesia #steem #contests #witness-category #philippines #australia #germany #spanish #teardrops #surpassinggoogle
Kindly Vote On The 'steemgigs' Witness. 
Dedicating My Entire Steem/Steemit Journey To My Mum
If you want to support an extra witness and you support mine "steemgigs", it will be really helpful.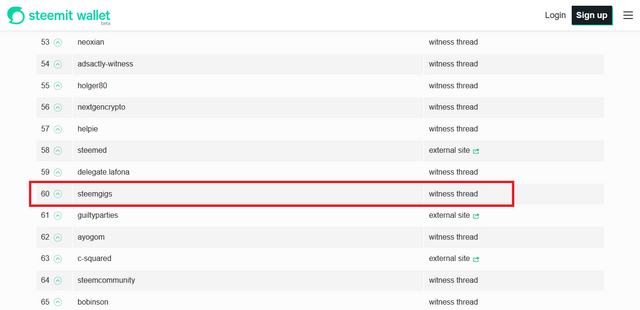 To vote my witness, simply visit 'https://steemitwallet.com/~witnesses' and upvote "steemgigs" or simply click Here to do it on one click! 
Your Boy Terry, whether bulls or bears