Task Request: Kindly Help Us Restore steemgigs.org To Its 'Last Functional State'. (Additional 50 SBD Bounty)
Repository
  SteemGigs: A Revolutionary Decentralized Freelance Marketplace With Its Own Knowledge-Bank.           
A revolutionary freelance marketplace built on the steem blockchain that removes all barriers to entry by implementing an "untalented & community paradigm".   
Details
For today's task, you will be doing the following:
Analyze the current state of steemgigs.org
Restore steemgigs.org it to its previous state of functionality
Below, i will try to show you the state of steemgigs.org before it became dysfunctional. See these video reviews of steemgigs.org
You will notice that steemgigs.org was functional months ago and had a database of posts ad user-profiles. Most basic functions worked too!Users could post, comment, do search queries, curate etc
Due to unforeseen occurrences, development began to stall and the server onto which the back-end was deployed was no longer maintained as well as the database (which was maintained with MongoDB).
Note that the front-end is still functional. However, currently users are unable to post due to an error that i believe is related to the disconnected back-end.
See image: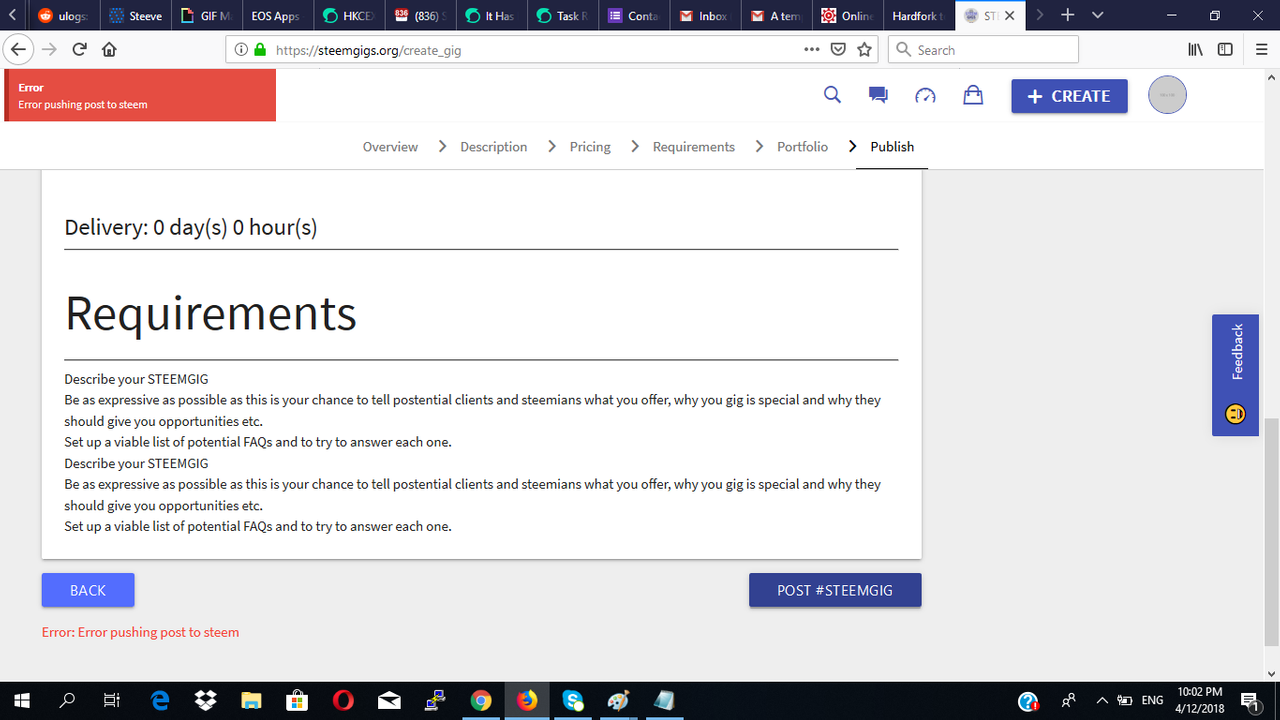 The UI no longer displays posts like once was the case, meaning that it is practically empty. These also applies to "user profiles" or data from the steem blockchain etc
See image: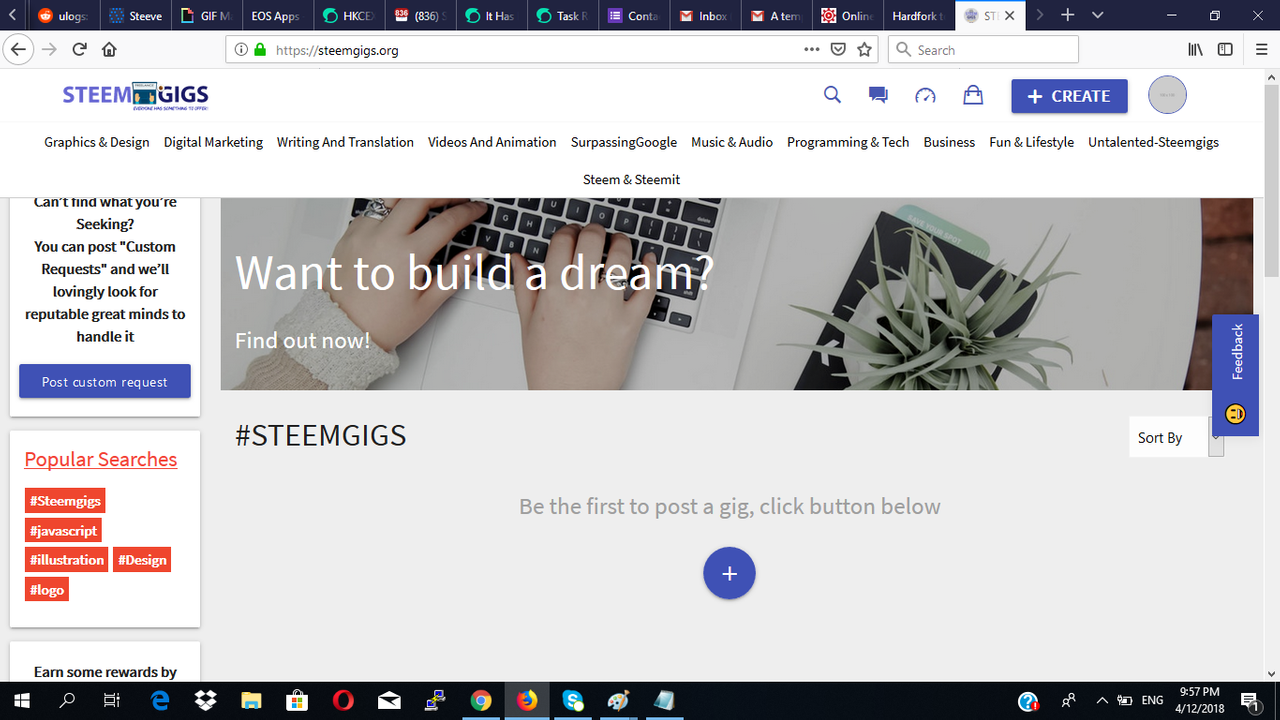 In this task, we will like you to restore steemgigs.org to its 'last functional state'. 
If you are a new contributor, you will need to analyze the code on GitHub. Both the front-end and back-end are open source. 
By "restoring steemgigs.org to its last functional state", we mean that users will be able to resume using steemgigs.org to the extent that they once could i.e to post, comment, upvote, search gigs etc and steemgigs.org will re-display all the posts, user-profiles etc that it used to display. (In the past, steemgigs.org used to display all the posts that were created using our UI.)
It is obvious that we will need to re-deploy the back-end. While the back-end used to be deployed to a server from Privex, we would now like to make the back-end deploy-able to Herokuapp.
There may also be need to restore our database.
Component.
Analyzing the current code is a good starting point. This will help you explore more options. A developer who tried to analyze it in the past, spoke of removing all back-end and moving to client-side. We would like you to have the freedom of exploring the viability of this option where possible.
In general, we can always discuss possible solutions, logic etc We just may find answers!
Overall, carry out the task according to your preference and  expertise, submitting a pull request and thereafter create a post highlighting your contribution, following Utopian's guidelines for Development (contributions).  
Bounty
An additional bounty of 50 SBD. (We can always discuss bounties)
Deadline
4 days   
Communication
You can contact me on:       
Discord (username: surpassinggoogle#1660)
You can also indicate interest by leaving a comment underneath this post or on Github. 
It is recommended that we are able to discuss, for a better understanding of the task.
Github