Ulog - I Am Trying Again. I Got A Chair With A Hole, I Hope It Helps.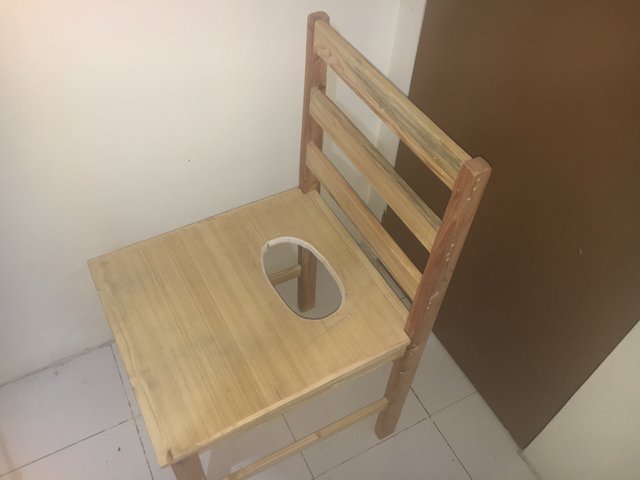 Today, I got a chair and this particular chair is 'my luxury chair' (at the moment) or so i hope. I am sitting on it right now and deep down in my heart, 'i hope it helps me heal even just a bit'. 
I am crashing too too too fast and now the case is different. I have my innocent dad with me who can't even see and i no longer have health (just 247 pains) and i am so function-less. 
I got up again and tried. I had a furniture maker do a small chair, one with a hole. 
I can't even sit. All i do (all i have done for years now) is wake up, put on the PC, be in front of it endlessly (without productivity) and do 247 excruciating pains (all body long) per minute. No outlet too! The years of drain, uses my brain up so recklessly; SO RECKLESSLY that my body's formation has changed drastically. 
I am on so much speed and that is default. I just open tabs upon tabs and do nothing and there is tons to do. 
I won't lie, i need so much help but i can't ask not because i don't want to, but because the 'kind of help' that will fix me, will have had to persistently seek me. 
It will have needed to dig dig dig, for i am too 'in the rubble'. I am extremely positive though (my arm is outstretched) but mute because when i talk, its 'talking dead'.
Altogether, i don't stop. Well, i can't now because my dad crashes too and so so so fast. 
If You Are Dev/Programmer, Help Me.
If you know VUE or REACT JS, you can help me more than you know. More than you know, you can help me. Please help me. 
I have open tasks here and each task have a bounty along with support from utopian. Currently, there is total of 1500 steem (and an additional 1000 steem where you are committed and timely) in the pot, for all the tasks and the tasks are a collection of simple tasks, considering that the sites are still in alpha-stage of development.
Will You Get 'Certified' Under The TEARDROPS SMT Ecosystem?
For 'certified users', it is a close-knit family, one that moves together and this is no joke. 'I (your boy terry) will be in their journey, growth and breakthrough, whether bulls or bears and the entire TEARDROPS SMT ecosystem, however big it turns, will dynamically innovate (using  'down-to-earth' ways) to bring each human (every(any)one) to further limelight & shine, incessantly.
Yes, every(any) can become 'certified' under the Teardrops SMT ecosystem by completing these 5 simple steps. 
Join this discord for inquiries 
Your Boy Terry, whether bulls or bears
Sign Our Ulog Petition
To sign, simply visit this URL: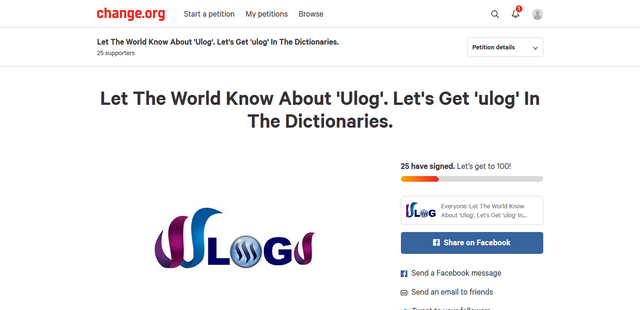 Get Some Teardrops Tokens
You can pick up some teardrops tokens on steem-engine.
Ulog-Games
Days ago, we started one of many ulog-games labelled 'water is the new sexy'. So far, we have received a few entries and we will highlight these entries below, with hopes that it inspires you to participate too:
Each participant above have received a prize of 5 steem each, meaning that, the 'next 12 participants' are still eligible for '5 steem', with 'participants 21-50' getting '3 steem each'.
Do well to read the main ulog-game publication below before you participate:
Subscribe to UloggersTV
https://www.youtube.com/channel/UCzI3Rjamg7zSe_o0BwSeIQQ
Closing Note
You Can Support The Development Of Teardrops
my "Thank You" is hefty.
#venezuela #thai #usa #cn #kr #nigeria #indonesia #steem #contests #witness-category #philippines #australia #germany #spanish #teardrops #surpassinggoogle
Kindly Vote On The 'steemgigs' Witness. 
Dedicating My Entire Steem/Steemit Journey To My Mum
If you want to support an extra witness and you support mine "steemgigs", it will be really helpful.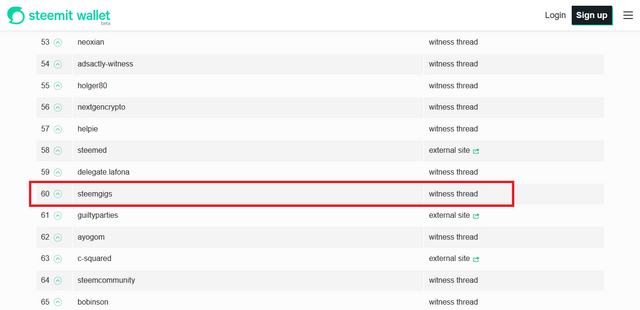 To vote my witness, simply visit 'https://steemitwallet.com/~witnesses' and upvote "steemgigs" or simply click Here to do it on one click! 
Your Boy Terry, whether bulls or bears