Daily Quote: Unleash Your Joy
Joy is not an emotion, it's not a spontaneous stream of cheerfulness; Joy is not a mood, appearing and disappearing based on external effects.
Rather, Joy is a lifestyle of positivity, either or not things are fine. It is beam of light when everyone seems to be seeing darkness, Joy is stolen reason to keep moving, a consolation that every challenge will be surmounted. Joy is the mindset that come what may, sadness is not an option.
Know today that it is not the actions or in actions around you that produces joy, it is you - joy gives you a reason to keep fighting for what you believe; it gives you hope of victory over every challenge you are faced with. Lavish upon yourself the oil of joy, and let it never dry up.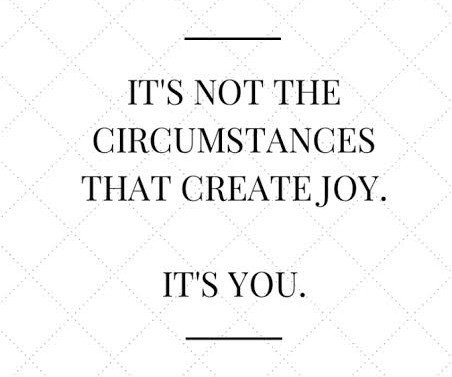 Source