How to become a certified ulogger ?
---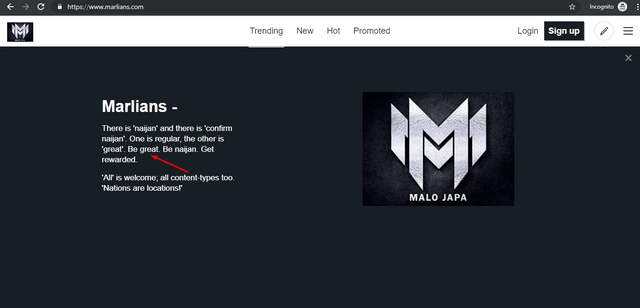 ---
Steeeeeeeem! As you all probably know about all the tagsphere going on all around for quite sometimes. There're some popping up more and more. I had actually been pretty behind on all these but after I knew about it, I got all excited.
Each tribe has its own tag. You use their tags when it relates to the post, you earn their tokens
Marlians
Instead of earning only STEEM / SP as usual, why not earn a few more tokens with the same amount of work? Marlians is one of the tribes you could earn their tokens by using #marlians tag and guess what, All content-types allowed! That's so awesome!
Oh! Also, if you become a certified ulogger, you will get even more perks along the way !! 4 Easy steps to get verified :
Steps 1 : Send '5 STEEM' to '@marlians' with this memo; '1 month certification'.
Step 2 : Do a 'ulog' via 'marlians.com' discussing the process of 'how you became a certified ulogger'. Make sure to use '#ulog'.
Step 3 : Subscribe to 'UloggersTV YouTube'.
Step 4 : Fill up this google form.
Alright, I'm not used to the tagsphere so much just yet but let's learn about it bit by bit together here! More info about @marlians and the verification, check out this post by @surpassinggoogle
Not on Steem yet?? Let the ninja gets you a Steem account and start earning crypto!
㋡ Earn free crypto : https://www.waybeyondpadthai.com/free-crypto
㋡ Get $55 off your first adventure! on Airbnb
---
All copy and photos are original content by me.




TO SUPPORT WITH LOVE 💙 PLEASE SUBSCRIBE!!! TO MY SUPER DUPER AWESOME YOUTUBE CHANNEL :)
---
Posted via Marlians.com