Connection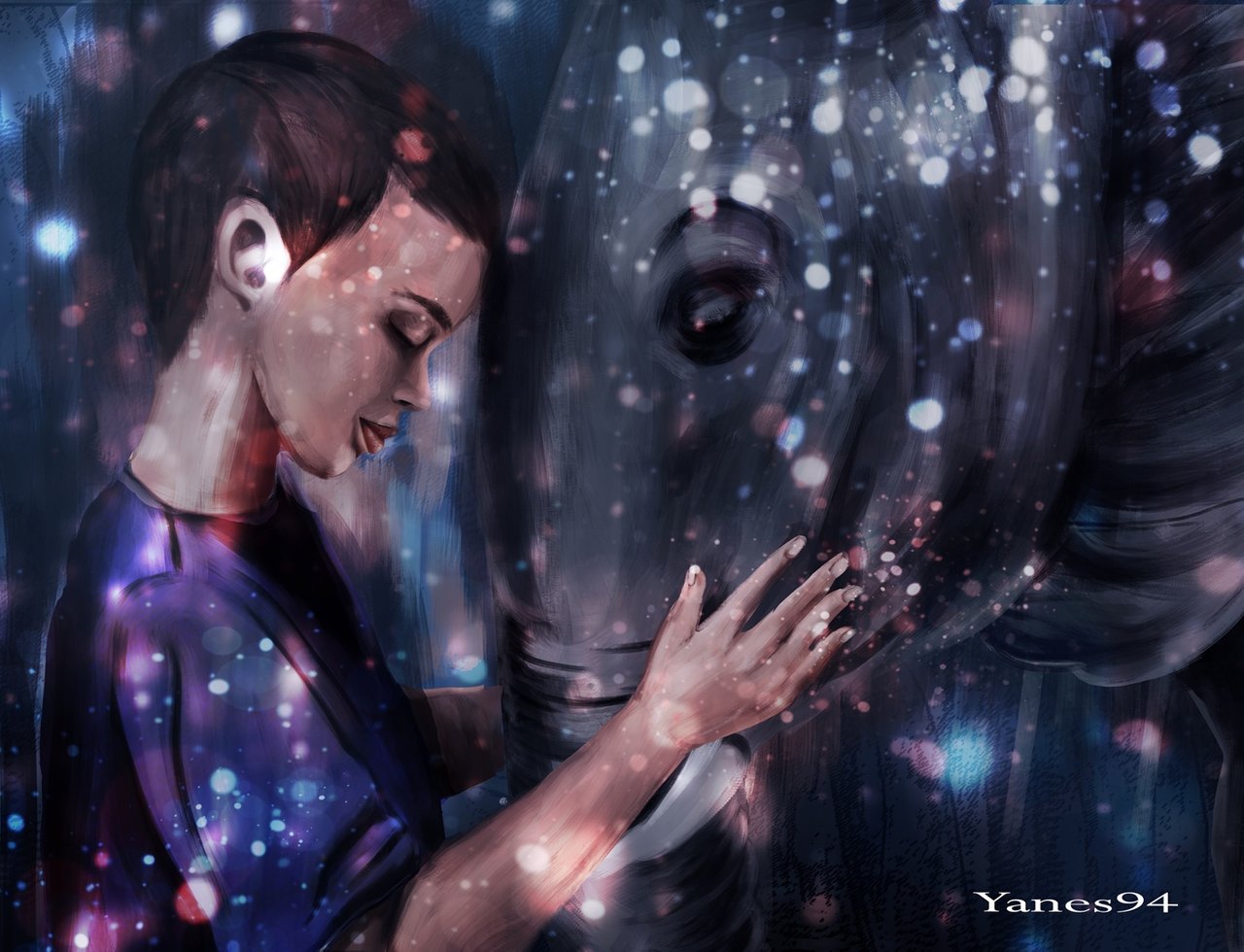 ---
---
Hi, how are everyone in the community?
This publication was for yesterday but again I am without Internet. On this occasion, I want to share with you my entry for the @livvu contest that deals with light, for this I wanted to work on a piece that shows beyond painting with light [which is something I have never done] I wanted to focus more on the internal light, that energy that we all have that makes us who we are, the connection with other things, which in some way matters much. So my work focuses on the light that all living beings have.
I hope you like my new job, glad to receive your support comments... Good morning and thank you very much!!!
---
---
I made the sketch of my idea although later it was changing a lot, that is already normal for me. XD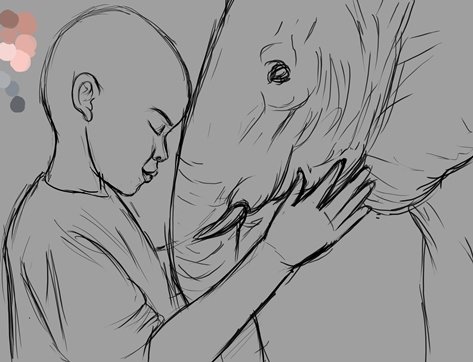 I was placing base colors to recognize the shadows and the lights a bit, I also took a moment to see what background to place to continue painting, so I made several layers for the background and then removed and did it again.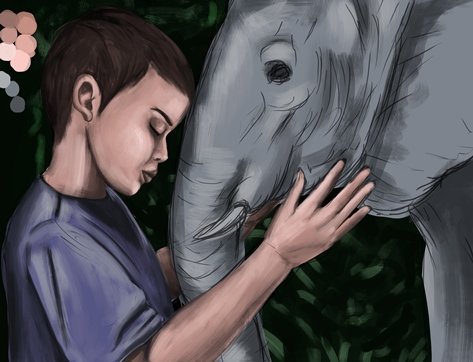 Things continued to change, deep down I made several adjustments and in the child I made several changes too, at this point I had some more definite things.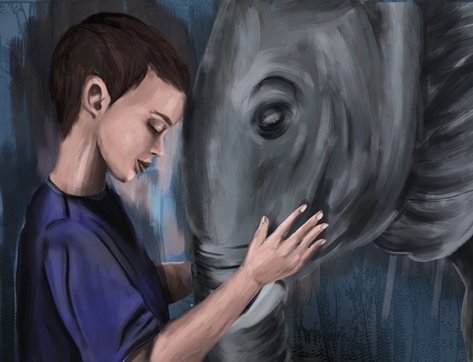 FINAL RESULT
For the end I did several tests but this time it was to place the lights because I wanted them to look as if they invaded all that energy to them both, so I used several brushes until I stayed with this one that I liked quite a lot after having done several adjustments to the drawing.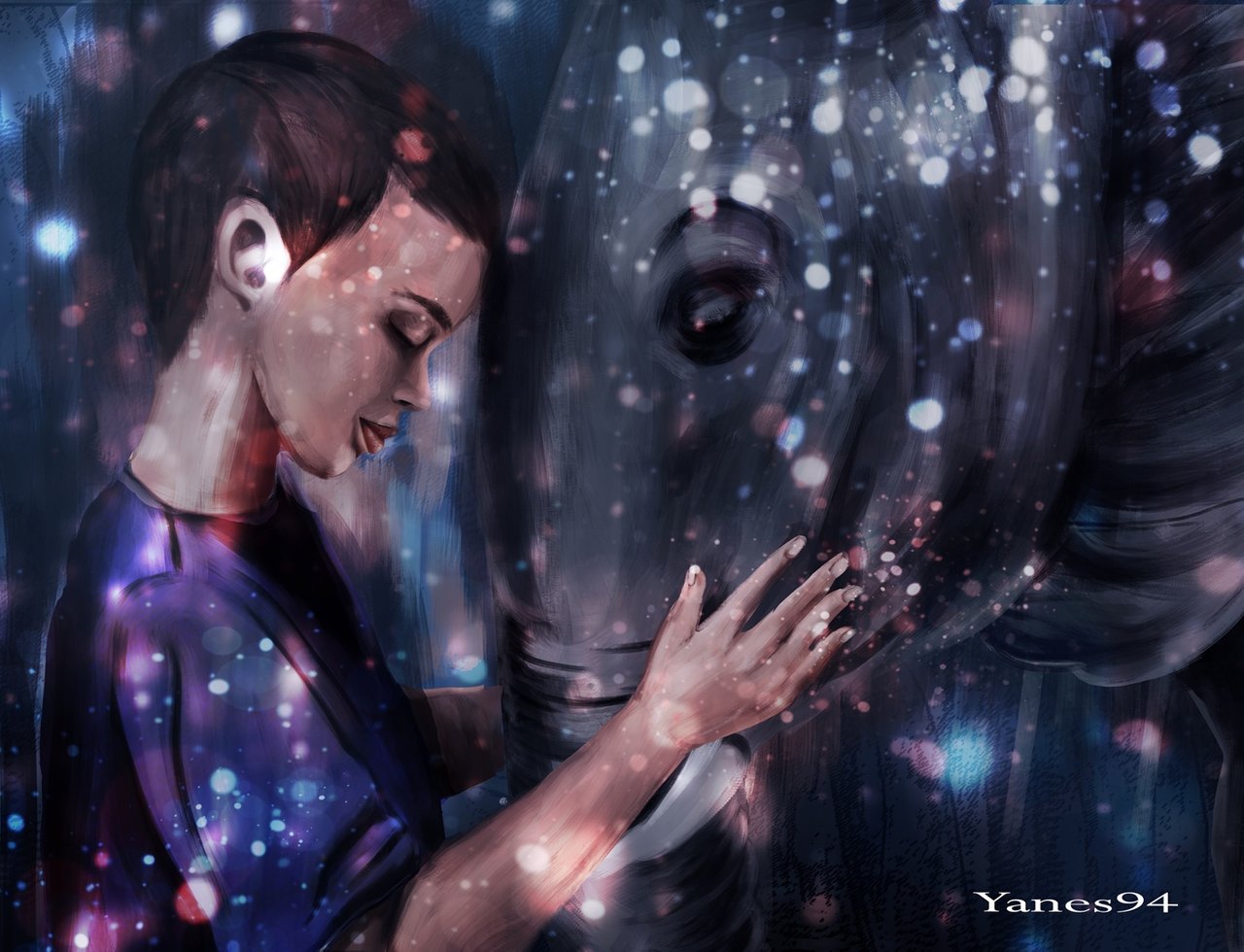 ---
---
MATERIALS USED:
Laptop
Photoshop
Bamboo Tablet
---
---
Grateful to all of you for seeing and supporting my new work, I would be very happy if you leave me in the comments your opinions and criticisms regarding this style or my work. His criticisms help me to grow and encourage me to work harder to improve my art.
---
---
See you soon dear community, thank you for viewing and supporting my publications. 😜
Copyright @yanes94 - All rights reserved.